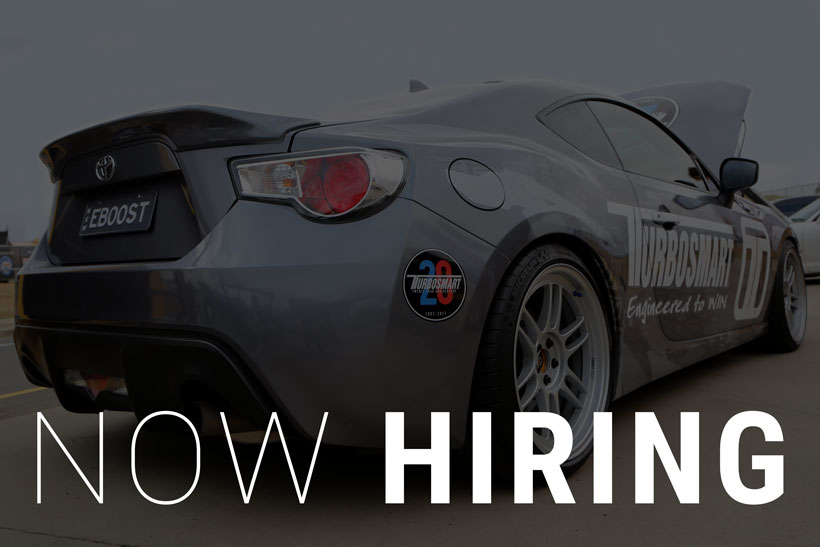 Turbosmart is seeking a new Account Manager to join its Head Office team in Sydney.
Turbosmart is an Australian-owned leading manufacturer of high-performance automotive products located in Wetherill Park. We are a rapidly expanding company, we set our targets high and achieve them, year after year. We are looking for a new team member who is willing to play a big part in achieving our company's sales targets.
You have a proven track record in sales. Ideally, you have worked in a role where you've taken control of corporate sales and improved results by forging strong relationships with existing accounts. You are target driven and hungry for sales. You are a good communicator, who is confident in yourself and can negotiate well with customers, adapting yourself according to the customer. You are self-motivated and take charge of your responsibilities. You are now looking for a new challenge and a new environment that encourages your passion for sales.
The major role responsibilities include:
Plan, develop and implement strategies to achieve or exceed budgeted sales, maximize profit and product mix
Perform research/needs analysis and identify sales opportunities within your existing customer portfolio and manage them through to a successful sale. The AM is responsible for selling and up-selling new products into the customer's business
Connect weekly and build strong relationships with customers on multiple levels – C-Level, influencer and decision makers
Maintain a regular visitation program with customer base ensuring appropriate levels of focus on the various grades of customers
Assist in preparation of monthly, quarterly and annual sales forecast
Sustainable customer retention and active recovery of lapsed customers
Represent the brand at trade shows and industry events
Achieve your specified sales targets
You will report directly to the Asia Pacific Sales Manager who will train you on our products and mentor you on our company and business operations. You will be rewarded for your hard work, salary includes base pay plus uncapped commission.
The following skills are required:
At least 4-5 years' experience in B2B sales/account management – A proven professional sales track record is essential
Interest and/or experience in motorsports and/or the aftermarket automotive industry
Outbound telesales experience providing outstanding phone-based customer service
Intermediate technical knowledge of turbochargers and/or Turbosmart products
Intermediate computer knowledge in Excel and Word
If you are a person who has achieved great results before and is looking for a new challenge, apply now.
Email a cover letter and CV to aajmani@turbosmart.com.au