Mitsubishi Promotion – Fast Fours
---
 WELCOME TO THE TURBOSMART MITSUBISHI PAGE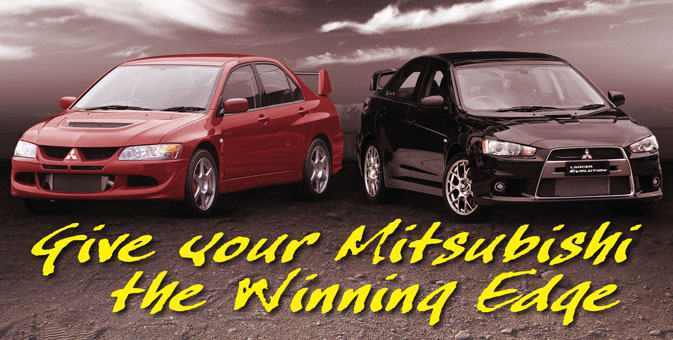 Turbosmart has long been associated with the import scene through its involvement in motorsport, tuner events, cruises and track support. Behind every Turbosmart product stands a long and rich racing history. While a majority of Turbosmart products are used on street cars, their design and testing procedure is identical to the high-end purpose-made racing products.
This "Top Down" philosophy ensures that exactly same products used on the top level race cars are available to every day enthusiasts. So when you purchase a Turbosmart product it already comes packaged with an impressive racing heritage.
Our website has been designed with enthusiasts like you in mind and contains a wealth of useful information about our products as well as helpful technical articles and DIY tutorials.
Check out our New Releases, Feature Cars, or browse through our Product Range. Need some technical advice? Head to Technical Forums and join our community of like-minded people. Want to buy a Turbosmart products? Find out where the nearest Turbosmart Authorized Dealer is located.
---
TURBOSMART MITSUBISHI PRODUCTS
Turbosmart has Mitsubishi covered. Whether your Mitsi is a mild street car, or a full-blown race car, we've got the right part for your ride. Click on the following links to see our products, or use the Make/Model Selector (Stuff For Your Car) on the top of this page to find products that fit your Mitsubishi.
Model Specific BOVs and BPVs
Manual Boost Controllers
Electronic Boost Controllers
External Wastegates
Internal Wastegates
Fuel Pressure Regulators
Silicone Hoses and Clamps 
Got any questions about our range of Mitsubishi products? Call us on (02) 9740 2866 or email sales@www.turbosmart.com
Have a problem installing or setting up a Turbosmart product? Contact us by submitting a Technical Enquiry Form