New BOVs and BPVs for Ford Fiesta 1.0-litre EcoBoost
---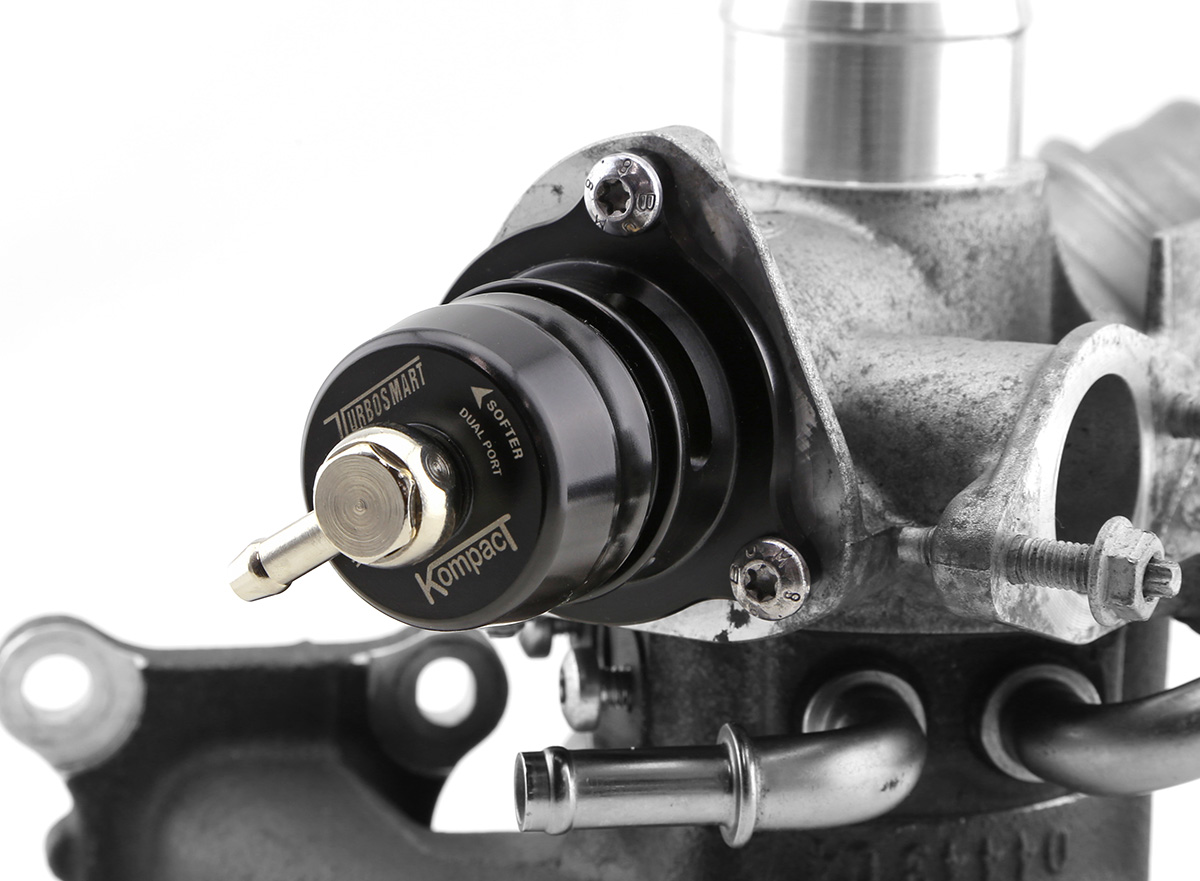 Turbosmart's Kompact Blow-Off Valves for the Ford Fiesta ST have become a favourite modification among Fiesta enthusiasts around the world. With Ford's 1.0-litre EcoBoost engine making boost more accessible to more people, we have seen demand for a bulletproof, high-performance OEM-replacement blow-off and bypass valve for the 3-cylinder turbocharged Fiesta.
Turbosmart's new BOVs and BPVs for the 1.0-litre EcoBoost are a billet aluminium replacement for the Fiesta's factory plastic BOV.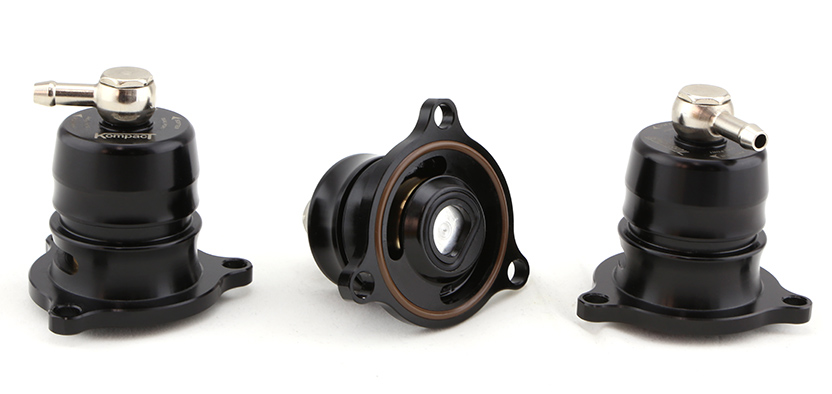 Why did we make them?
The standard bypass valve on the 1.0-litre EcoBoost engines is a weak, plastic, diaphragm-type valve – a type of valve that has a track record of failures. Turbosmart's billet aluminium replacement is manufactured with precision, designed for unlimited boost holding capability, excellent response times and heavy-duty reliability.
The Fiesta's standard valve is also controlled by a solenoid, meaning the ECU can decide when to open the valve – meaning it can be used to bleed boost, limiting performance. The Turbosmart VR09 Kit bypasses this solenoid, allowing the BOV/BPV to operate with manifold vacuum, putting control back in the hands of the driver.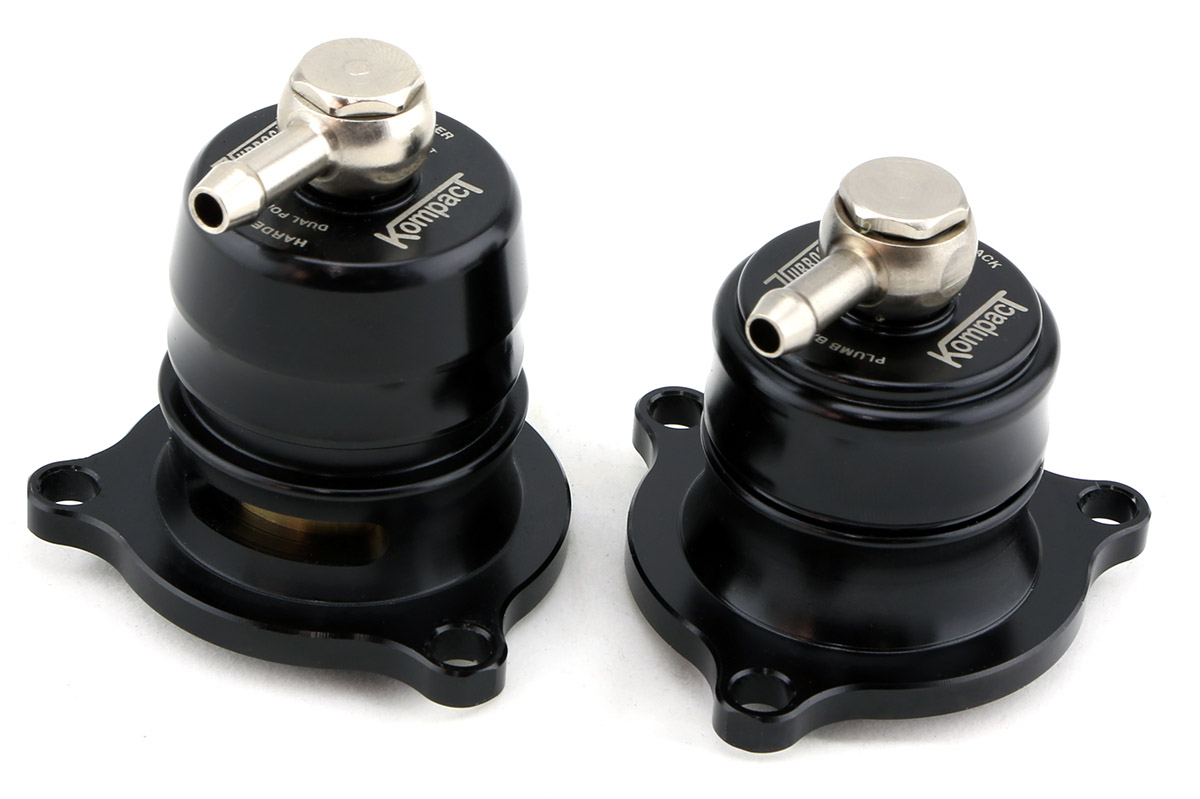 What makes them great?
Turbosmart quality – Precision machined, hand assembled and individually quality tested in Australia.
Easy to install – Fits straight onto the turbo in place of the factory valve. All required hardware is included.
Mechanical control – Takes back control from the ECU-operated factory valve, making sure the valve only opens when you should, keeping boost in when you want it – all with no check engine lights.
Dual Port & Plumb Back versions – Choose between head turning vent-to-atmosphere sound of the Dual Port, or the OEM-style operation and softer sound of the 100% recirculating Plumb Back.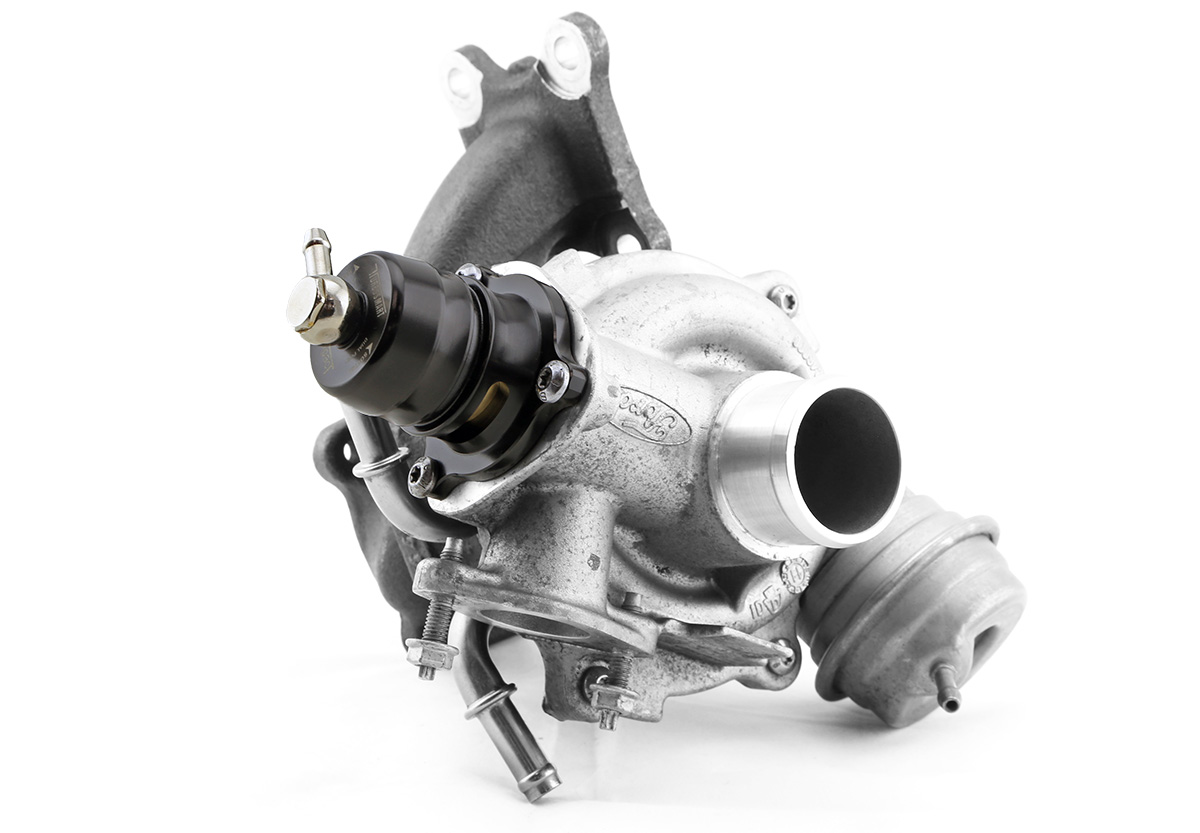 How much are they?
TS-0203-1065 – Kompact VR09 Dual Port – Fiesta 1.0 EcoBoost | For pricing and more info, click here.
TS-0203-1265 – Kompact VR09 Plumb Back – Fiesta 1.0 EcoBoost | For pricing and more info, click here.