New Product Update: Kompact BOVs/BPVs and IWG-75 for 2016 Ford Focus RS
---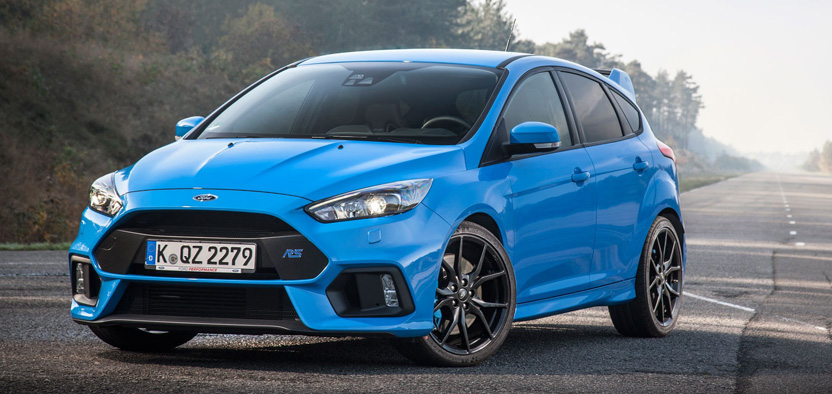 Poised to become one of the most popular super hatches on the market, the latest Ford Focus RS has been on the receiving end of the Turbosmart treatment. We have developed two new Kompact blow-off valves for the Focus RS, with new port designs to cope with the Focus' high boost pressure.
Kompact VR08 BOVs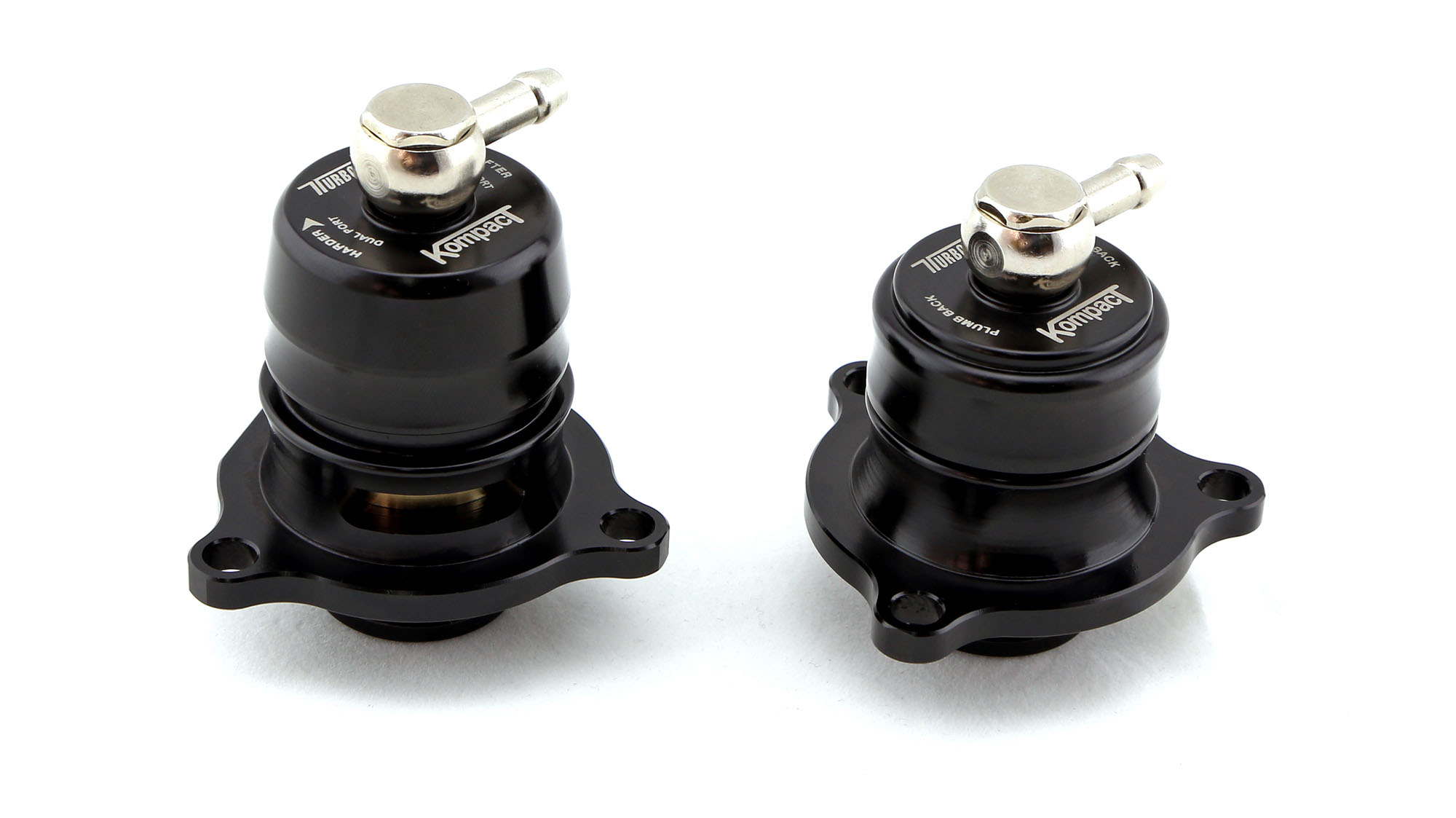 The Kompact VR08 for the Focus RS replaces the factory plastic valve. Available in both Dual Port and Plumb Back variants, they bolt right up to the factory location on the compressor cover of the turbocharger, so installation is simple and easily reversed, if the car has to go back for warranty work etc.
The Dual Port both vents to atmosphere and recirculates air back into the intake, for that classic vent-to-atmosphere BOV sound.
The Plumb Back recirculates 100% of air for quieter operation, similar in volume to the factory valve.
What is great about them?
Serious flow – All of Turbosmart's Kompact range is extremely high flowing for their size, but a unique redesign for the Focus sees enlarged ports for even better flow. This helps move more air away from the compressor when the throttle is closed, reducing damaging compressor surge and improving turbo response.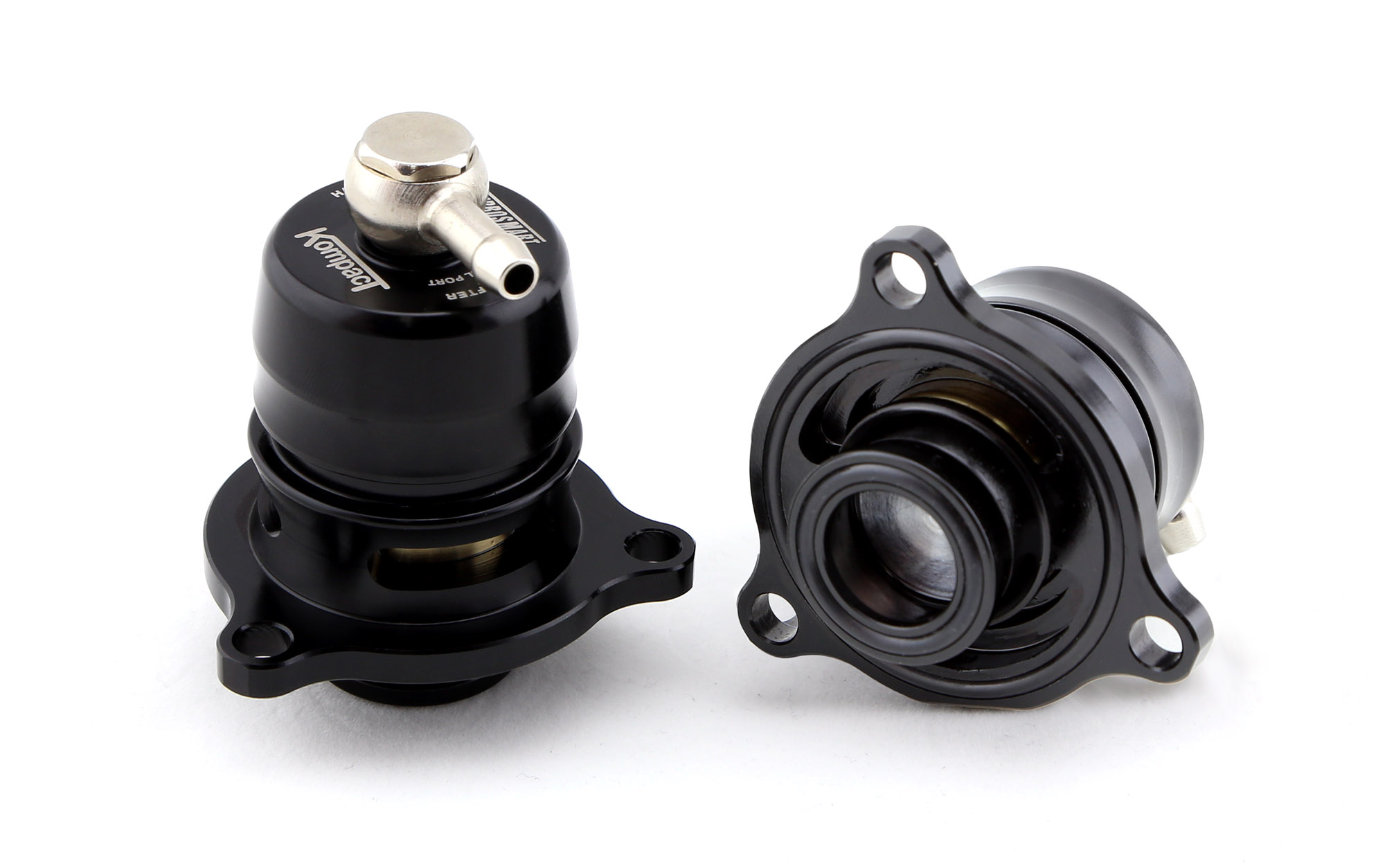 Performance focused – Turbosmart blow-off valves, unlike factory blow-off valves, remain closed until they are told to open, by engine vacuum. This means you get more boost, and faster.
Awesome response – a lightweight piston allows a softer spring to be used, improving response while still remaining closed at idle. Every valve is precision-matched with a piston down to hundredths of a millimetre, ensuring a perfect seal.
Reliability and durability – constructed out of billet aluminium in Australia, these valves will take all the boost you can throw at them, and they won't let you down.
How much are they?
TS-0203-1064 – Kompact Shortie Dual Port – Ford Focus RS 2016 | For pricing and more info, click here.
TS-0203-1264 – Kompact Shortie Plumb Back – Ford Focus RS 2016 | For pricing and more info, click here.
IWG-75 Internal Wastegate Actuator
The IWG-75 Internal Wastegate Actuator for the Focus RS replaces the standard wastegate actuator on the Focus' turbo.
Why did we make it?
The Focus' standard actuator is a stamped steel item that struggles with the high boost produced by the RS's engine, resulting in weak response and significant boost drop off.
What's great about it?
Turbosmart's IWG offers a surprising boost in performance over the standard actuator. Its stiffer springs and larger diaphragm surface area mean the wastegate is held closed despite the high pressure, meaning boost comes on sooner and holds on longer.
The result is a quicker, more responsive and more powerful car even on the standard tune – all because the Turbosmart IWG-75 is better at controlling boost than the standard actuator.
How much is it?
TS-0622-9122 – IWG-75 Ford Focus RS 2.3 Ecoboost | For pricing and more info, click here.
When can I order them?
Right now. Call us on (02) 9740 2866 or email sales@www.turbosmart.com, or contact your distributor to place your order.
Where can I find more information?
Click here to see our press release.