New Product Update: Wastegate Actuator for 1997-2007 Subaru WRX
---
Turbosmart has developed a new upgraded Internal Wastegate Actuator, to suit the popular Subaru Impreza WRX manufactured from 1997 to 2007, fitted with the standard TD04 turbocharger.
What does a wastegate actuator do?
The wastegate actuator is responsible for regulating exhaust gas to the turbine on internally wastegated turbos, which in turn regulates the amount of boost produced.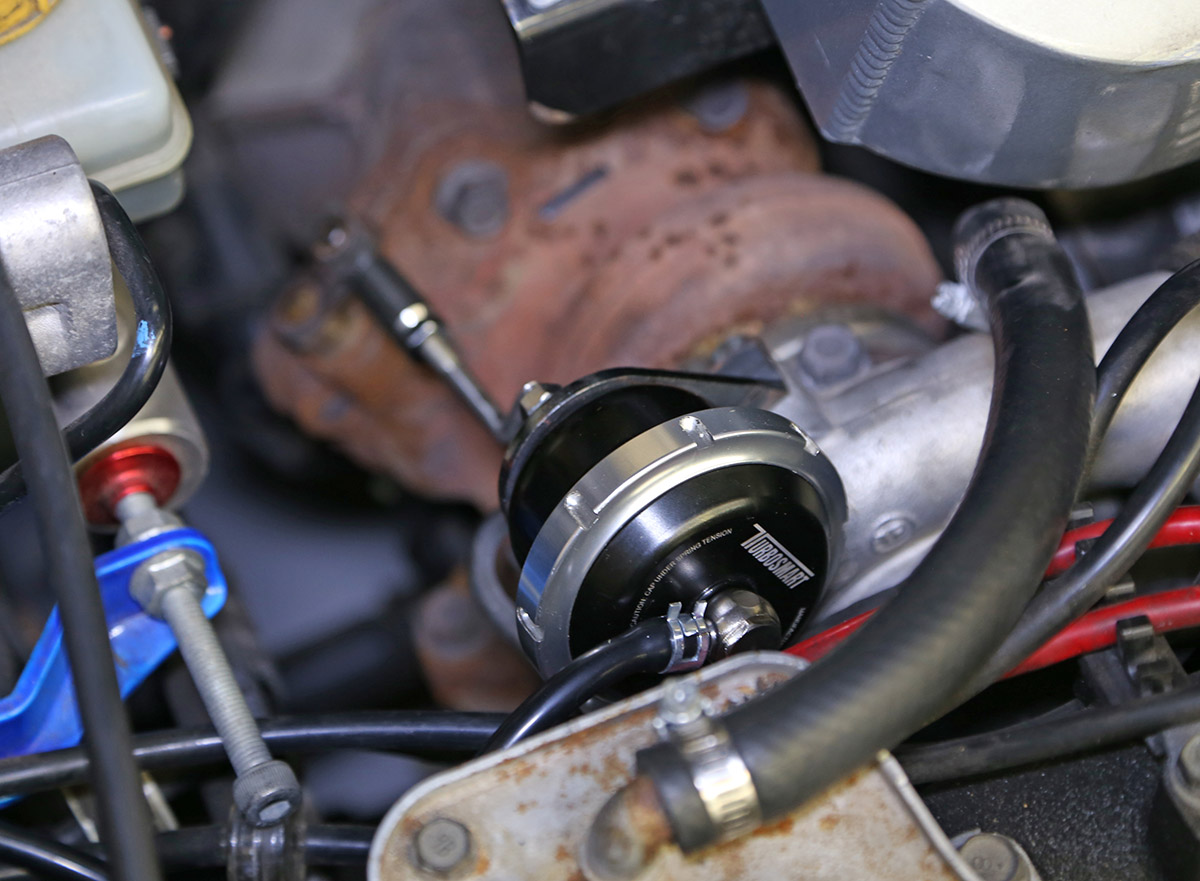 Why did we make it?
The boost control afforded by the standard pressed steel actuator fitted to the Subaru's TD04 turbocharger leaves plenty to be desired. The Turbosmart IWG-75 offers:
More effective boost control – Turbosmart's IWG-75 is fitted with stiffer springs, and features a larger diaphragm area that makes it more difficult for the wastegate to be forced open when it should be closed.
Durability & reliability – As these cars age, the standard actuators begin to deteriorate and fail. Turbosmart's IWG-75 is manufactured out of billet aluminium with high quality heat resistant materials used throughout, to ensure excellent reliability.
The result – Turbosmart's IWG provides faster boost build up and improved power and torque throughout the rev range. With the Turbosmart IWG, the boost curve is smoother and does not experience the same high RPM drop off experienced by standard actuators, where exhaust pressure helps overcome their soft springs, causing the wastegate to open prematurely.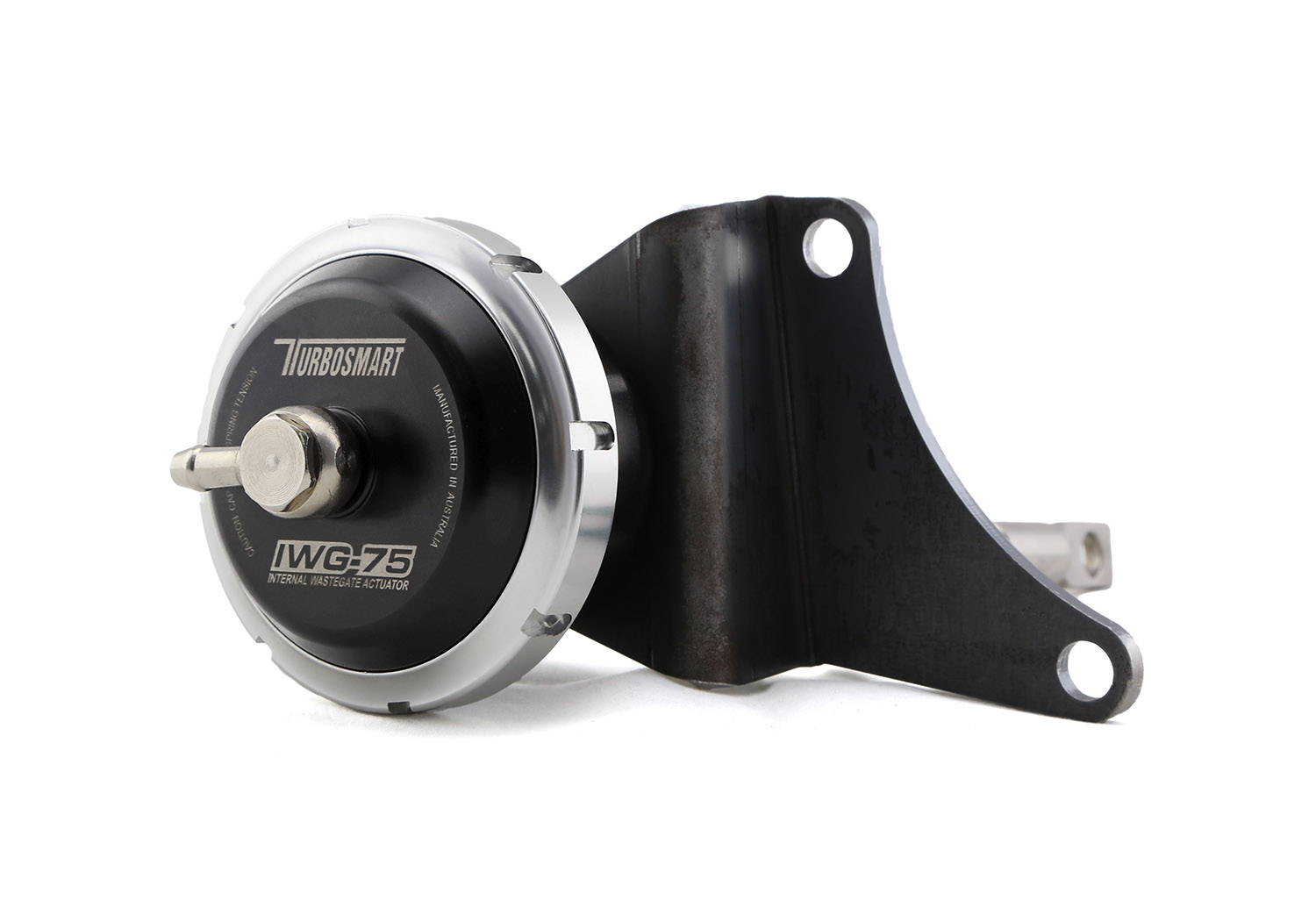 Who is it for?
The IWG-75 is ideal for WRX owners seeking to improve boost response without having to upgrade their turbocharger.
It is suitable for use in stock vehicles, and does not require the vehicle to be tuned after installation.
It is an excellent upgrade for tuned vehicles running increased boost, however the tune may have to be modified to take the new actuator into account.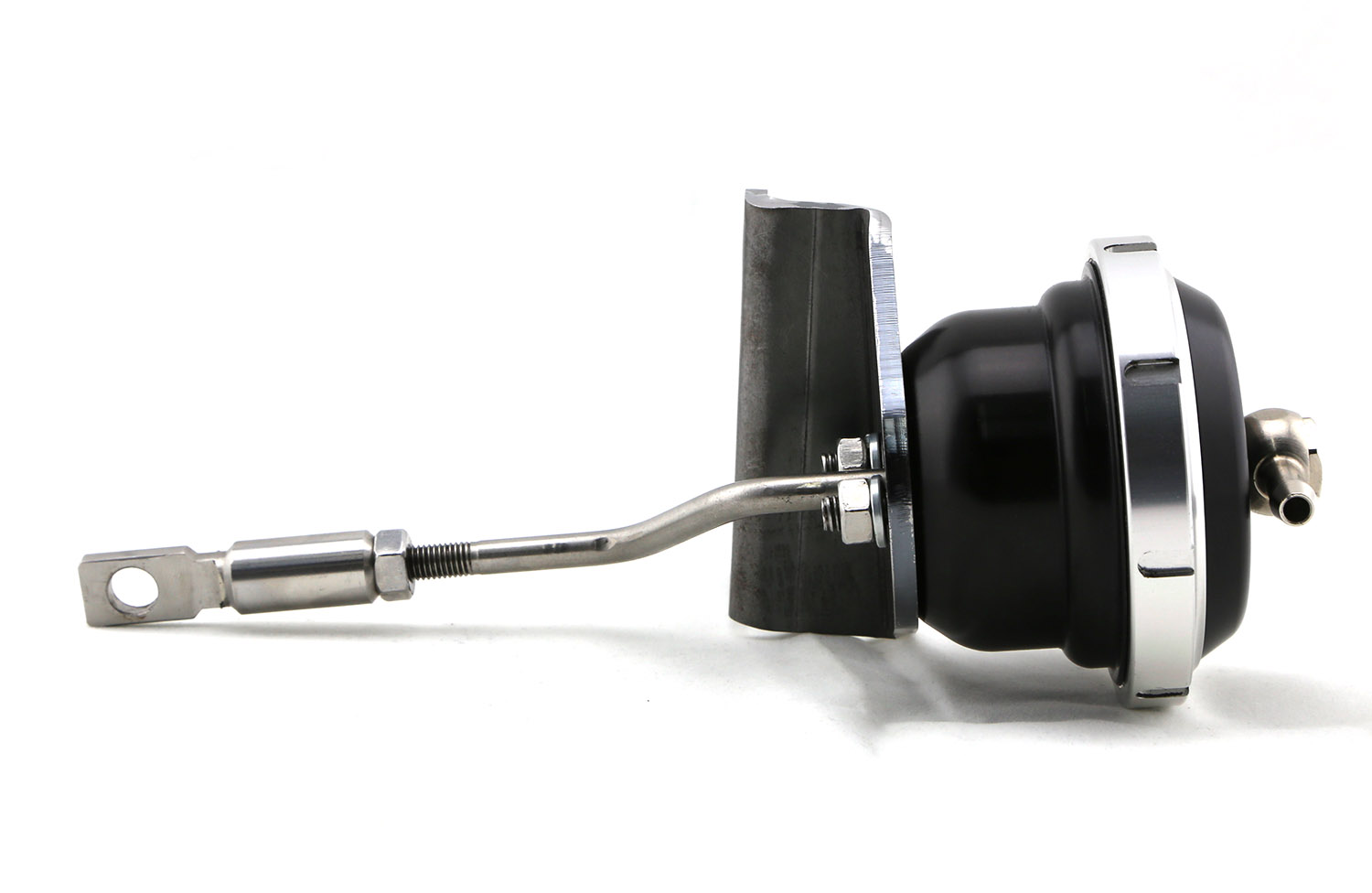 How much is it?
TS-0605-5072 – IWG-75 – Subaru WRX 1997-2007 | For pricing and more info, click here.
Click here to see our complete range of Subaru-specific products.