2015 Turbosmart Flying 500: The Results
---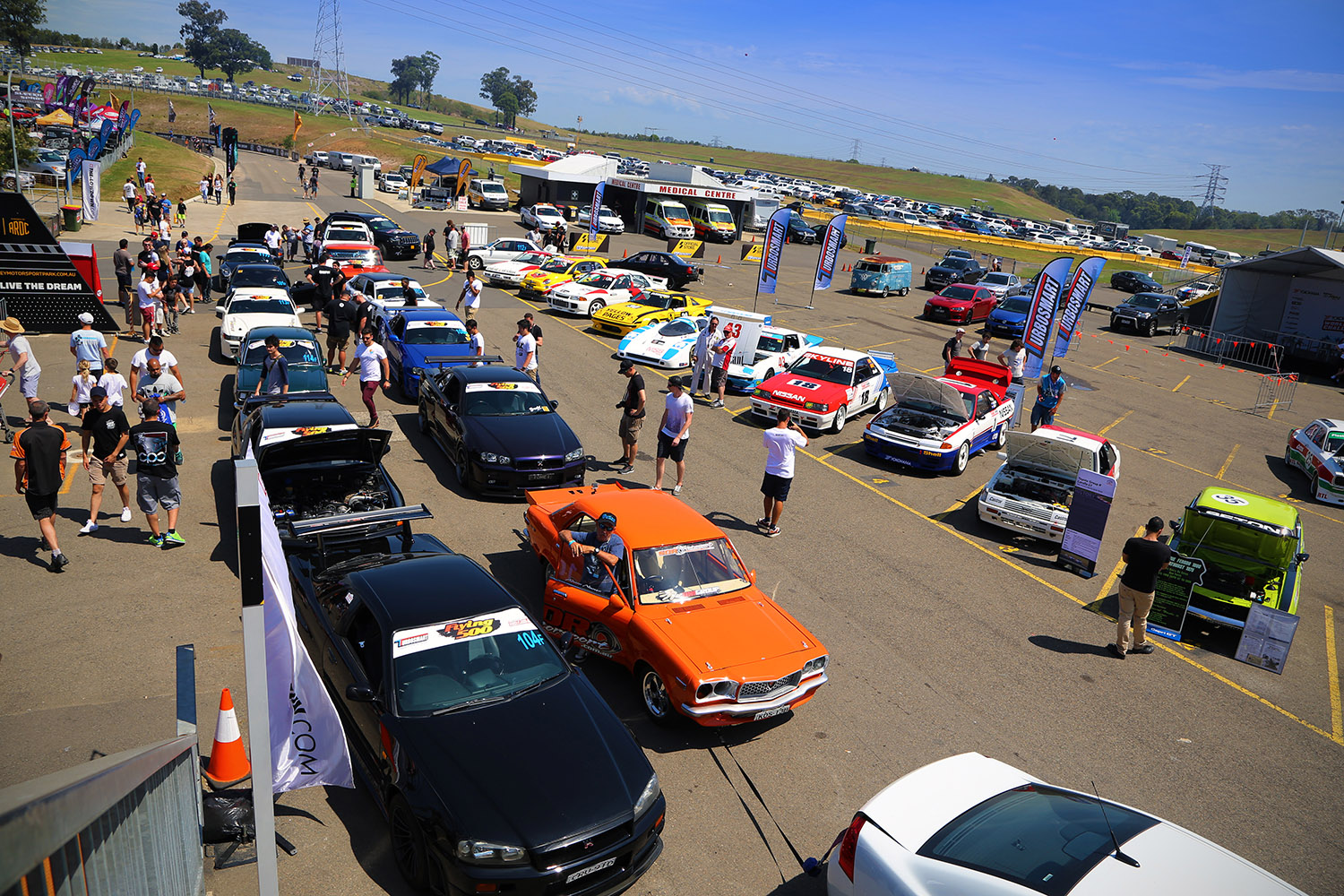 Where the World Time Attack Challenge is all about racing against the clock, the Turbosmart Flying 500 is all about racing against the radar. The premise is simple – street tyres, a rolling start, and then a sprint over 500 metres to see who can register the highest top speed as they fly through the speed trap.
This year's Flying 500 brought together a very diverse grid of cars. From highly modded street cars to dedicated drag cars, from German supercars to a Dakar rally four-wheel-drive, just about every base was covered.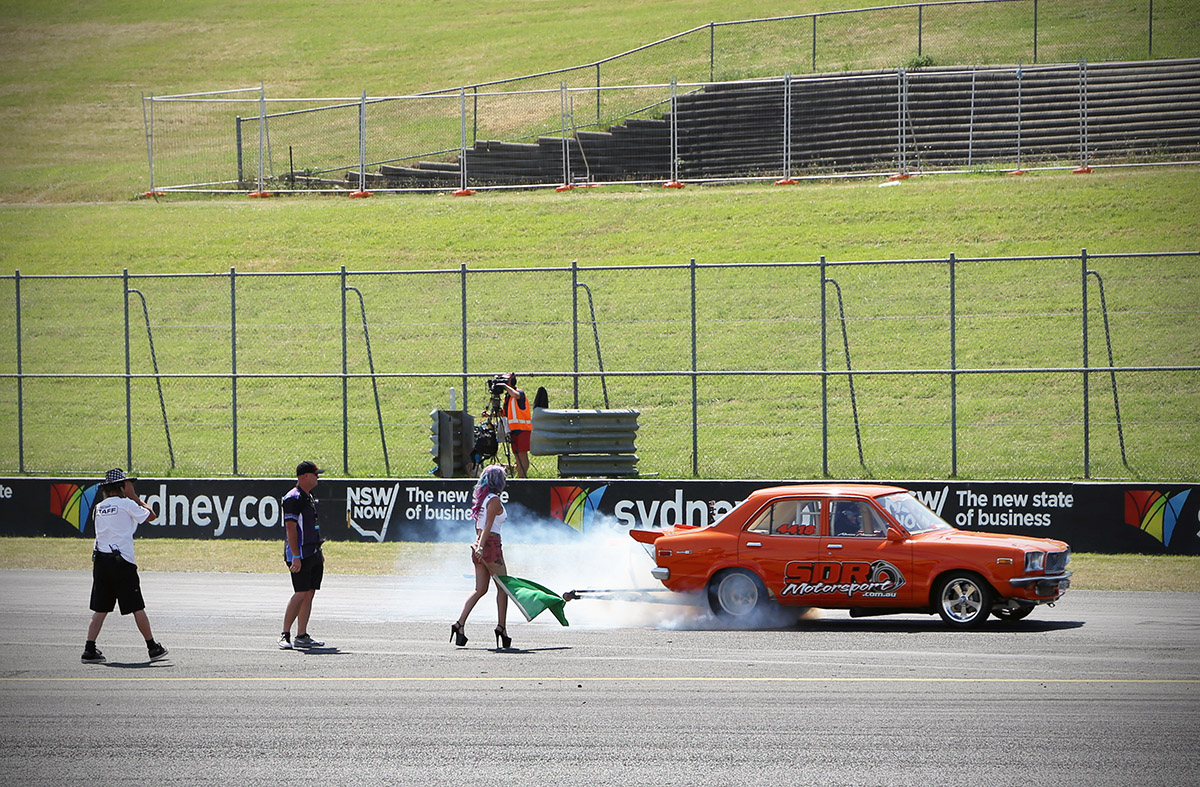 As Miss Turbosmart (and Miss World Time Attack Challenge) Melissa Grace dropped the starting flag, thousands of horsepower were released onto the main straight at Sydney Motorsport Park.
Best spectacle: Dakar Rally Isuzu D-Max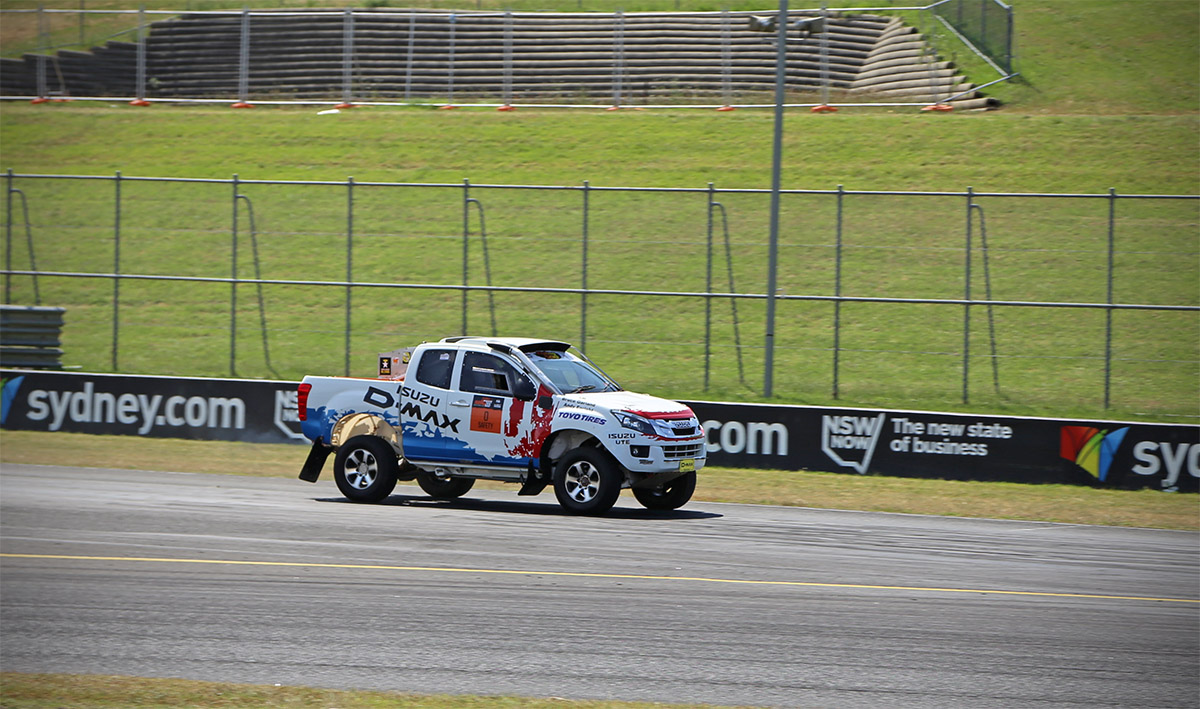 This truck may be set up for crossing deserts, but when we were asked if it could compete in the Flying 500, we said "why the hell not?" As it happened, Isuzu Motorsports boss Bruce Garland who was piloting the rally truck decided it felt uncomfortable on the track, instead choosing to run the 500 metres on the grass and dirt alongside.
Biggest noise: RP Customs Quad Rotor Mazda RX3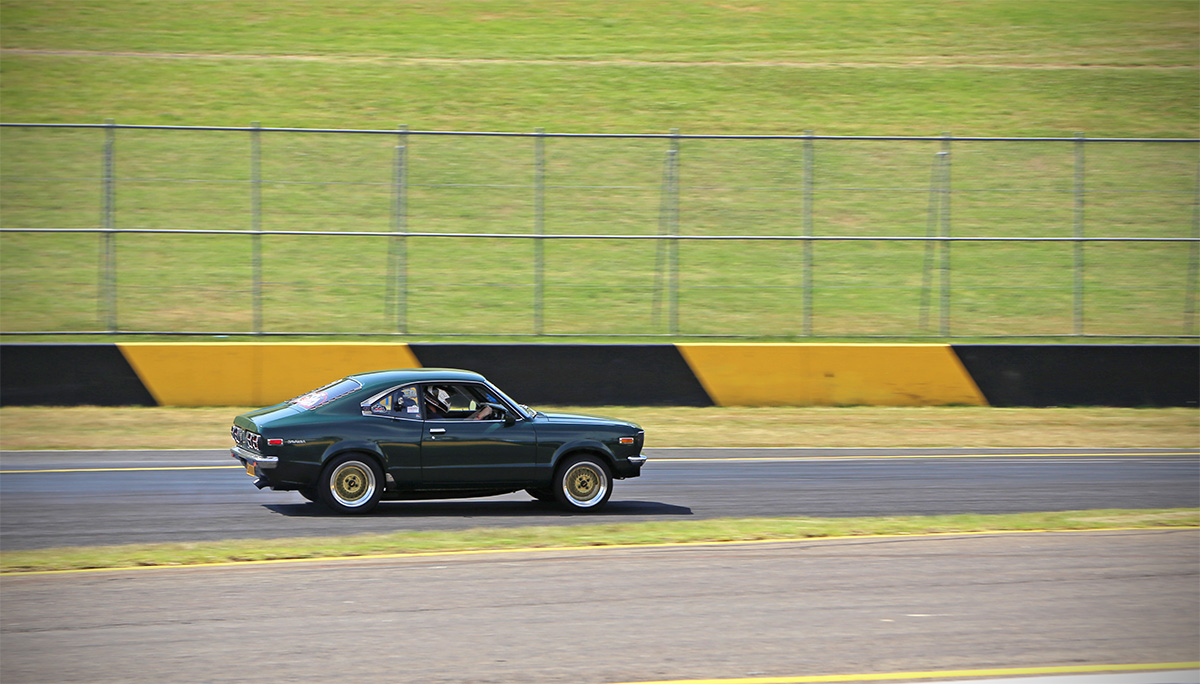 There's nothing quite like a screaming rotary engine. This quad rotor RX3 made everyone block their ears with its high-pitched scream. More than one onlooker was heard to say, "it sounds like an F1 car!"
Most tortured tyres: Impound Racing Ford XR6 Turbo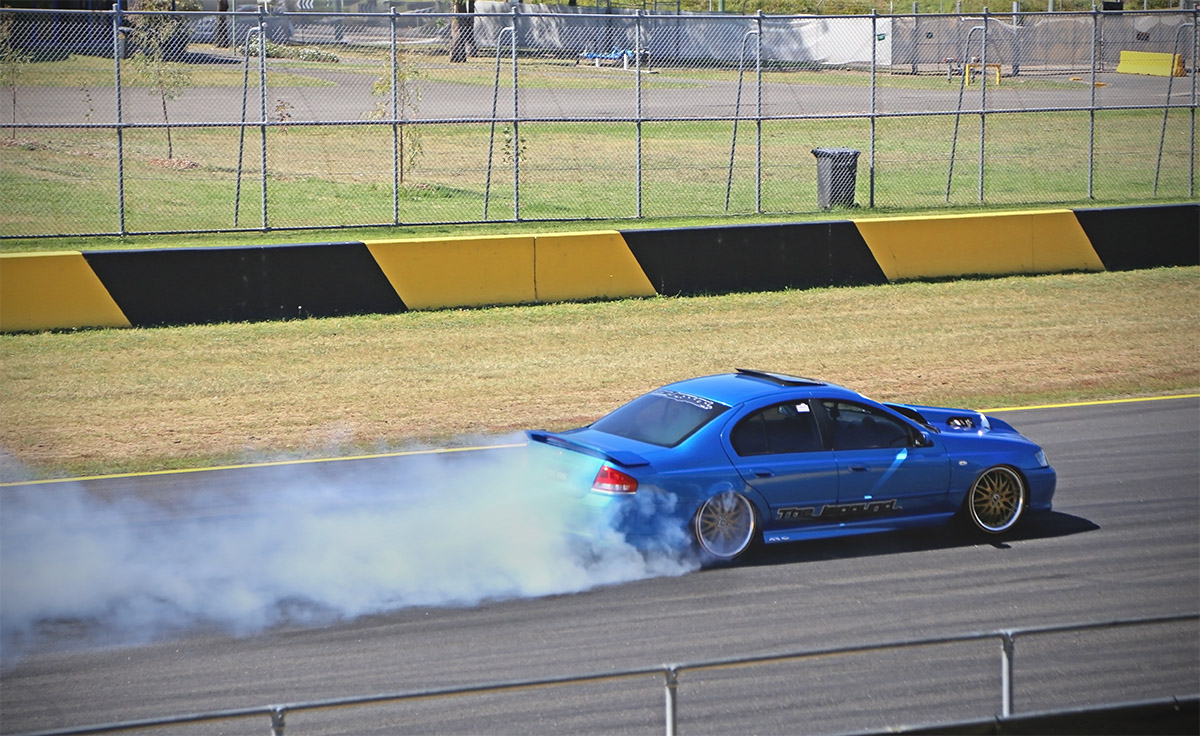 1200hp (894kW), rear wheel drive and sitting on street rubber. The Falcon had trouble getting its power down in any form other than smoke. It wasn't going to set a good top speed, but it did do the longest burnout.
Top 3 Fastest:
3rd Place: Paul 'PJ' Torony's Nissan S13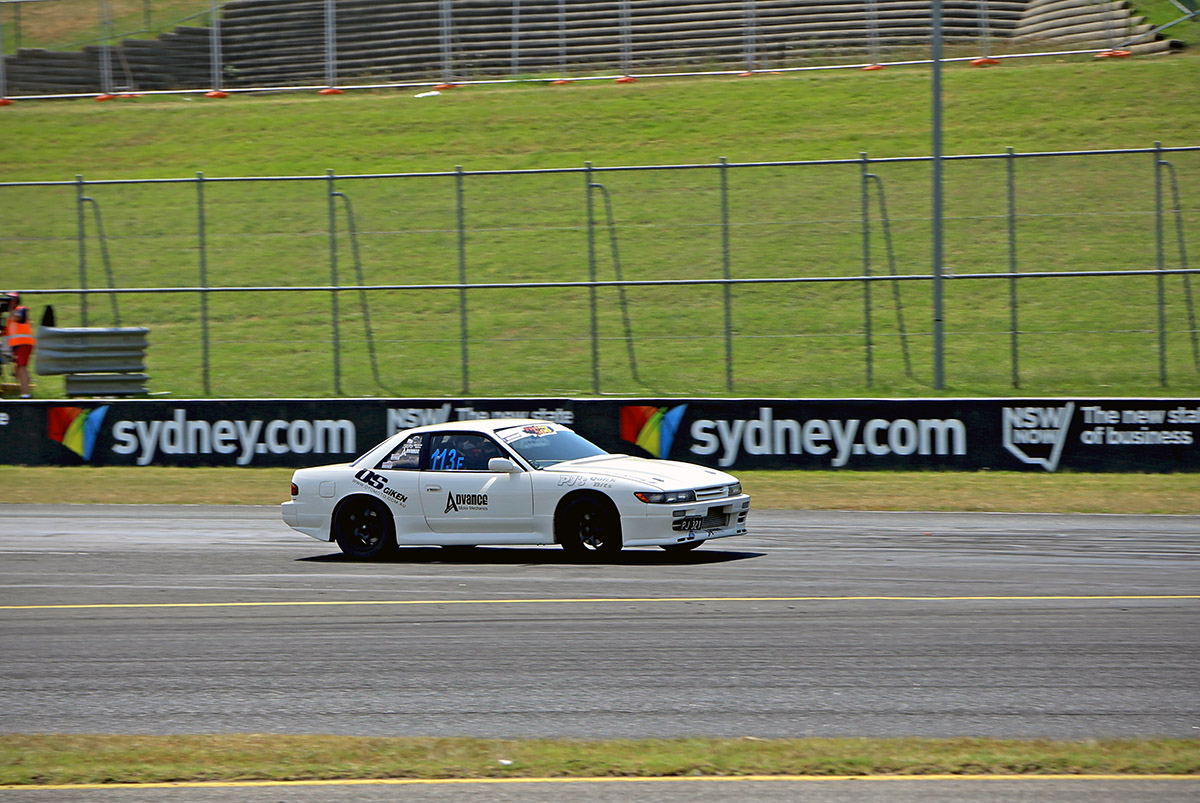 After setting the fastest time on day one, PJ's S13 was looking like it was in with a big chance. 229km/h out of a rear-drive four cylinder isn't too shabby.
2nd Place: Mick's Motorsport Mitsubishi Evo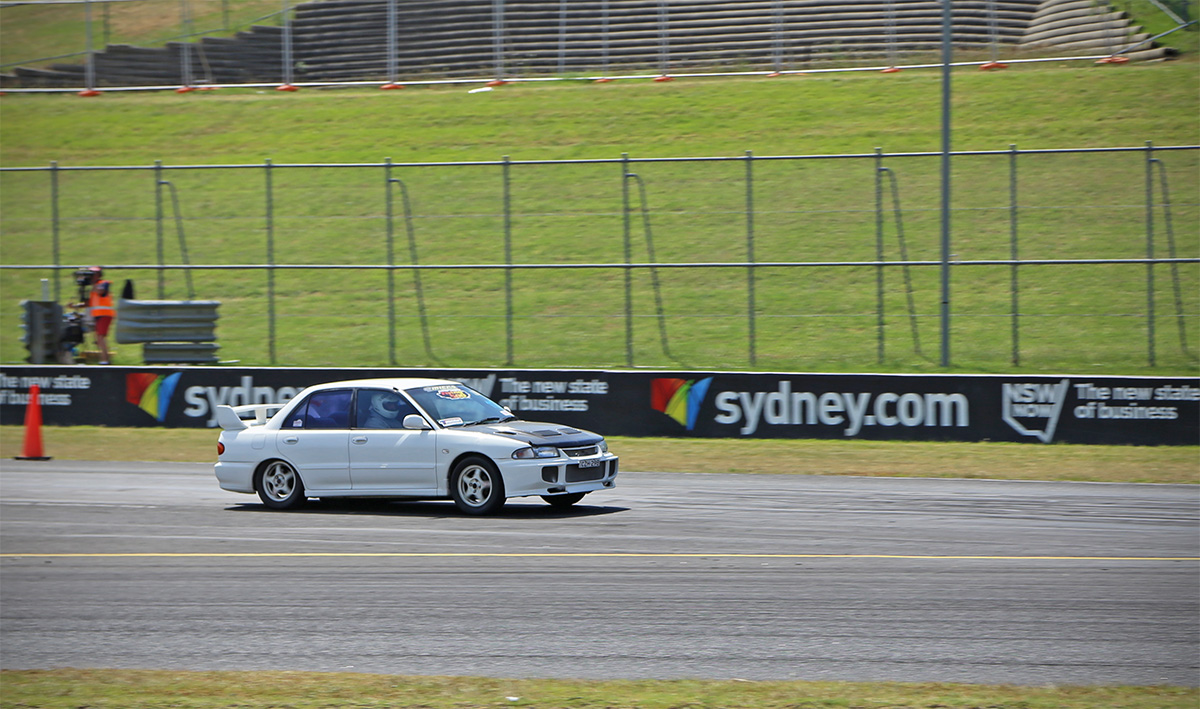 With 900hp squeezed out of its 4G63 engine, this street Evo was another blisteringly quick four banger. All-wheel-drive helped propel the Evo to 233km/h, only 2km/h shy of the top spot.
1st Place: Just Engine Management Nissan R34 Skyline GT-R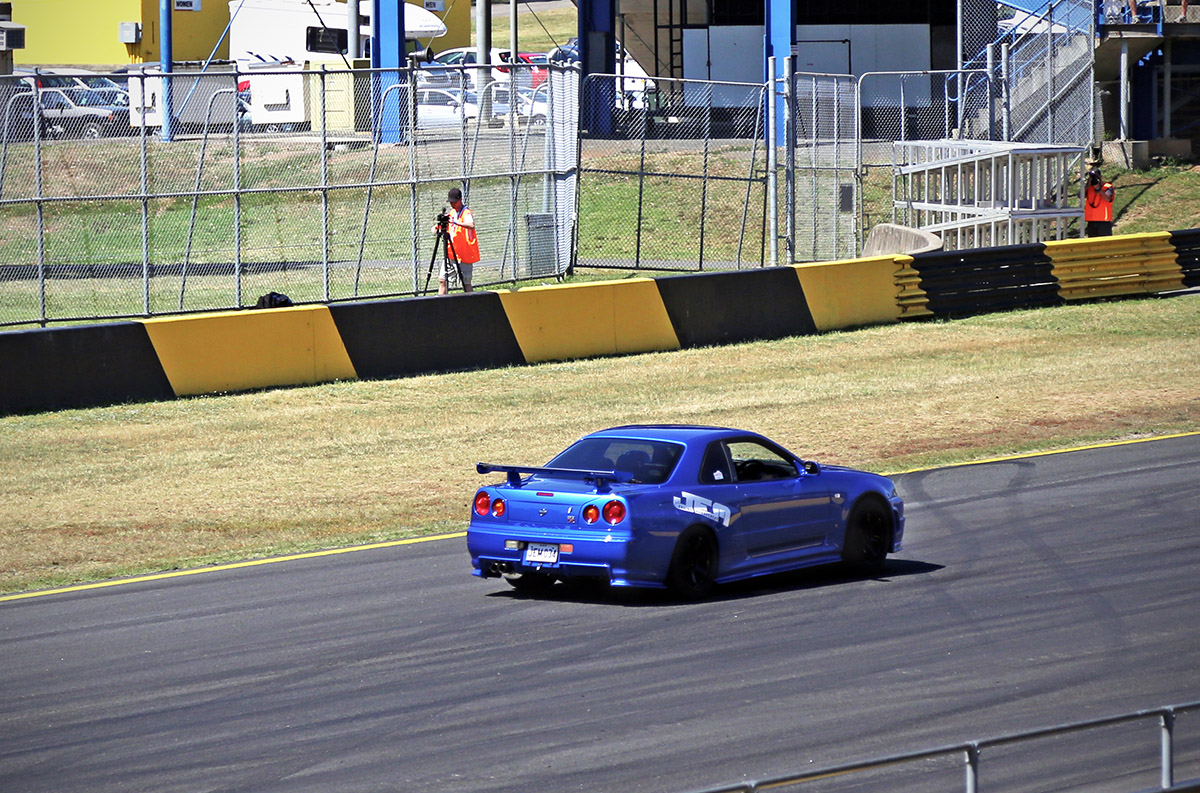 An 1100hp GT-R would be hard to beat in this company. A massive 235km/h in 500 metres secured Just Engine Management the top speed of the event.
Thank you to all the competitors and spectators who made another very exciting year for the Flying 500. Turbosmart is proud to sponsor such a cool event, because let's face it, there's few things cooler than seeing some of Australia's best tuned cars going full noise down the straight at Sydney Motorsport Park!
---