2016 Turbosmart Flying 500: The Results
---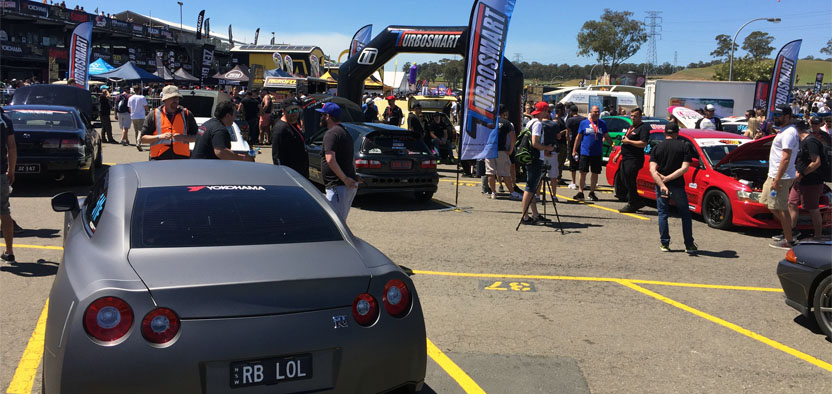 Another World Time Attack Challenge means another Turbosmart Flying 500 done and dusted. The 2016 Flying 500 came together to make the best year of competition ever. We had the most diverse entry list ever, with just about everything from popular sleepers such as John Di Mauro's Farm Ute and Kristian Goleby's Corolla van, to Australia's finest examples of tuned street cars.
However, the competition came down to one thing – who could set the highest top speed?
11th Place: R&V Autoworx Honda Civic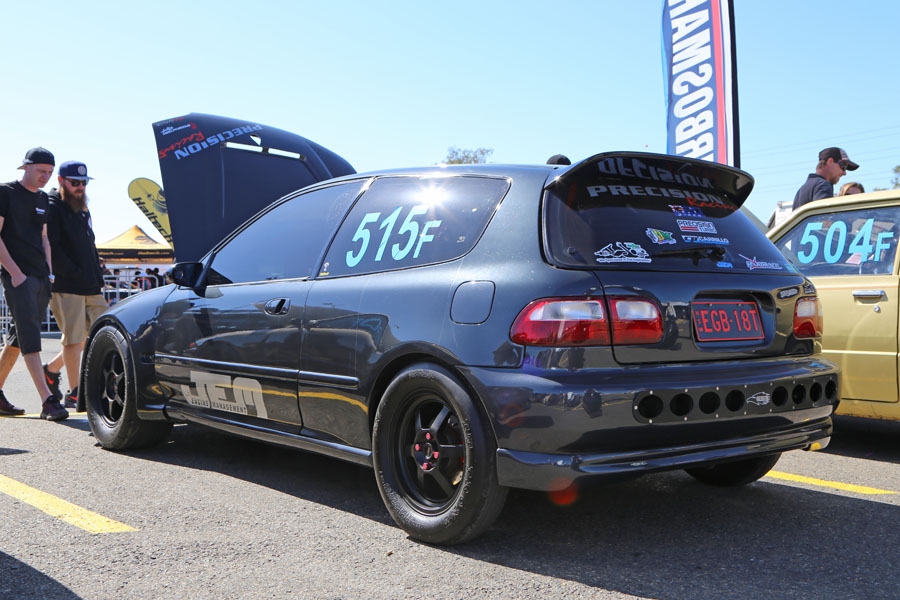 The little Civic was a surprise package, and sure to annoy Honda haters. No ludicrous engine or drivetrain swaps here – just a heavily worked turbocharged B18, with 700ish horsepower in a front wheel drive car. The mental Civic was clocked at 194km/h as it crossed the line.
10th Place: Lachlan Nicholas' Toyota Aristo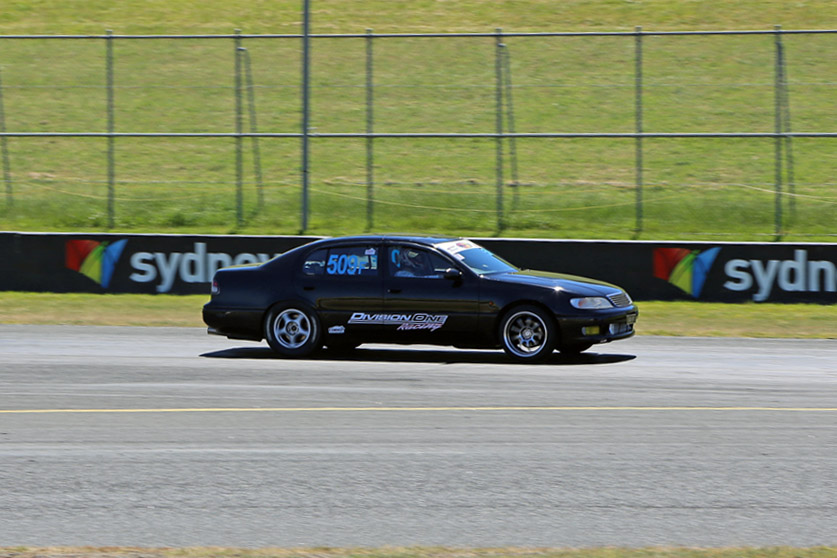 One of our wildcard entries, Lachlan's 2JZ powered Aristo crossed the line at 202km/h, a very solid effort for a self-built car!
Equal 8th Place: Goleby's Parts Toyota Corolla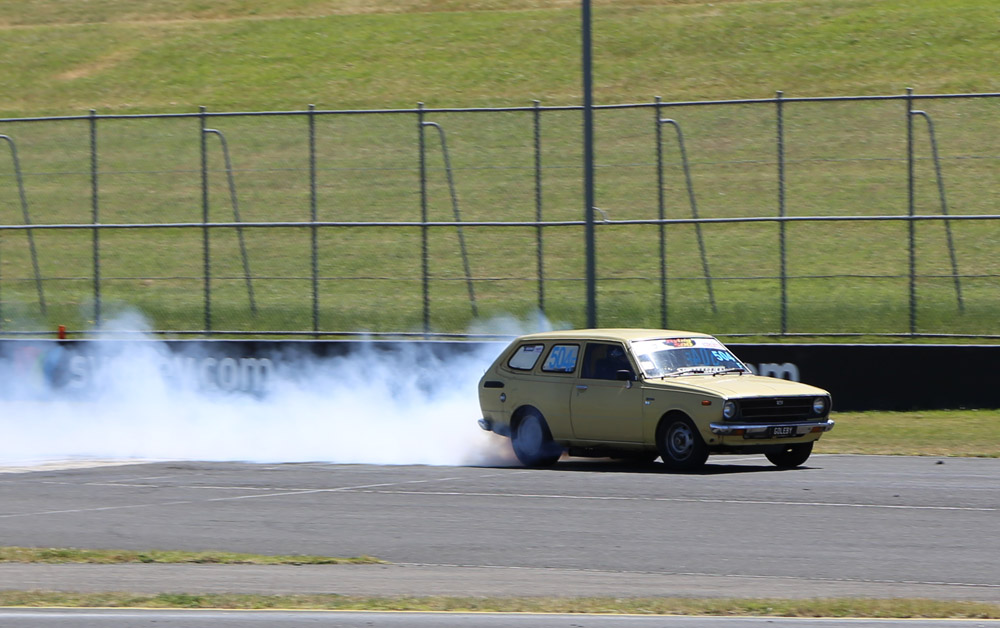 The two biggest sleepers in the Flying 500 happened to set identical speeds. Kristian Goleby's 1JZ Corolla van generated many confused and surprised comments from onlookers, who never expected such a ratty old van to move like this. 206km/h was good for 8th place.
Equal 8th Place: Farm Ute Holden HQ Belmont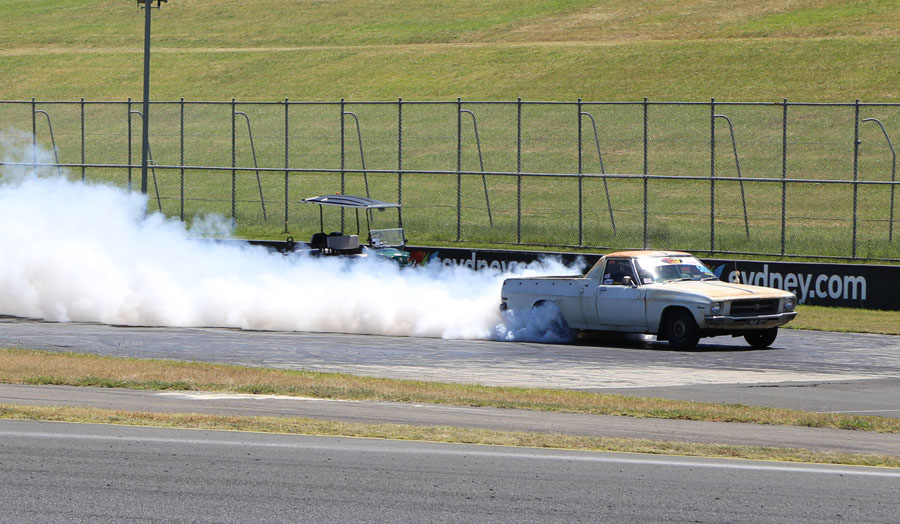 Another crowd favourite, John Di Mauro's turbocharged LS-engined Belmont had a surprising turn of speed – in fact, it sat in third place after day one with 206km/h. The ute just took off, stayed planted and did so without a great deal of fuss… that was until day two, when John decided to forego speed in favour of smoke, putting on an awesome show for the crowds.
7th Place: Grim Performance Barra R32 Skyline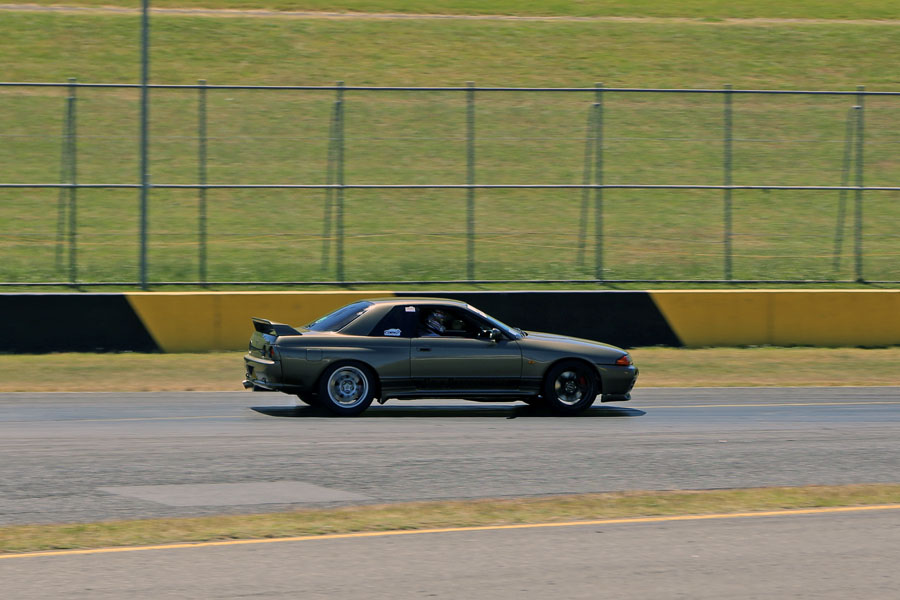 One thing we wanted in the Flying 500 wasn't just fast cars, but cars that made people stop and say, 'whoa'. Dennis O'Malley's R32 was one of these – most people thought they were looking at a clean GT-R, until they peeked under the bonnet. There sits a 1000hp Ford Barra 4.0-litre six. The car struggled to get the power down to the rear tyres, which wasn't helped by the fact that it was the first time Dennis had ever driven the car, being finished just before the event. Even so, the Barra R32 managed 208km/h.
6th Place: Just Engine Management R34 GT-R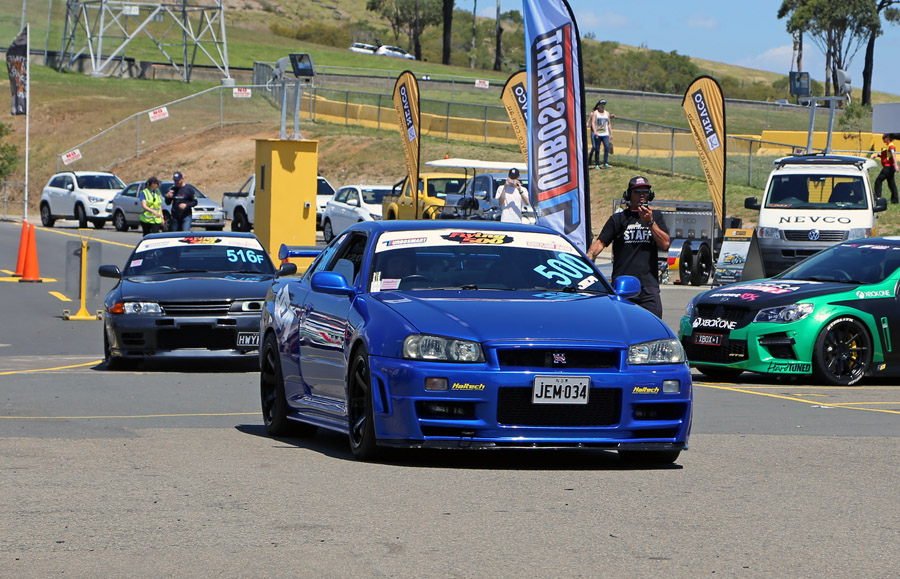 Last year's Flying 500 winner was back to defend his title, however, all did not go to plan for Adam Neish. The R34 broke its transfer case on the second run of the first day, so this 210km/h was set on the first run. It's worth noting that this was the second fastest first run out of all the cars here, so it's a shame this car couldn't show us it's full potential on the weekend.
5th Place: Charles Warland's RB26 Datsun 260Z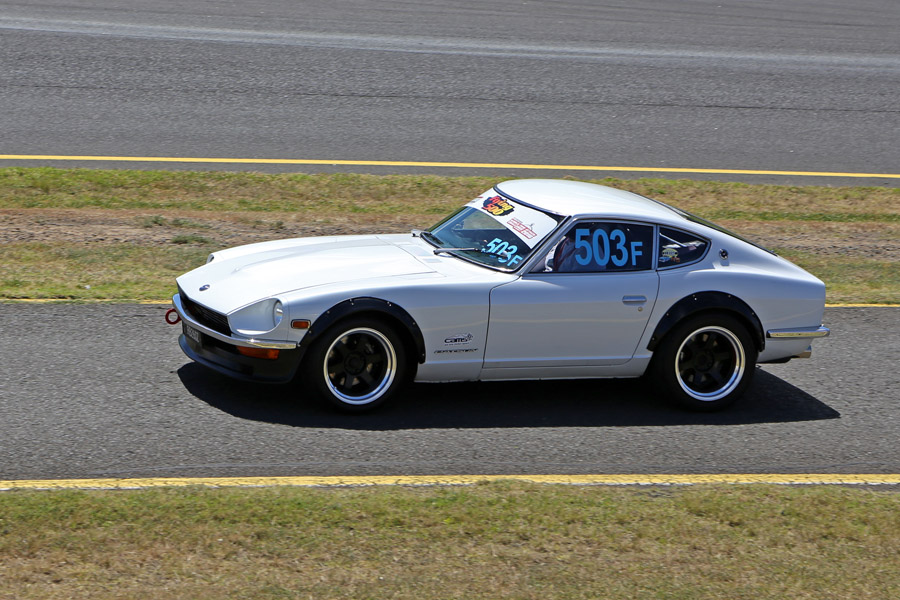 Perhaps the most beautiful car in this year's Flying 500, Charles' immaculate 260Z could be mistaken for being more show car than race car. However, with an RB26 under the Z's characteristic long bonnet, the Datsun set a very respectable 215km/h.
4th Place: StreetFX/Forza R32 GT-R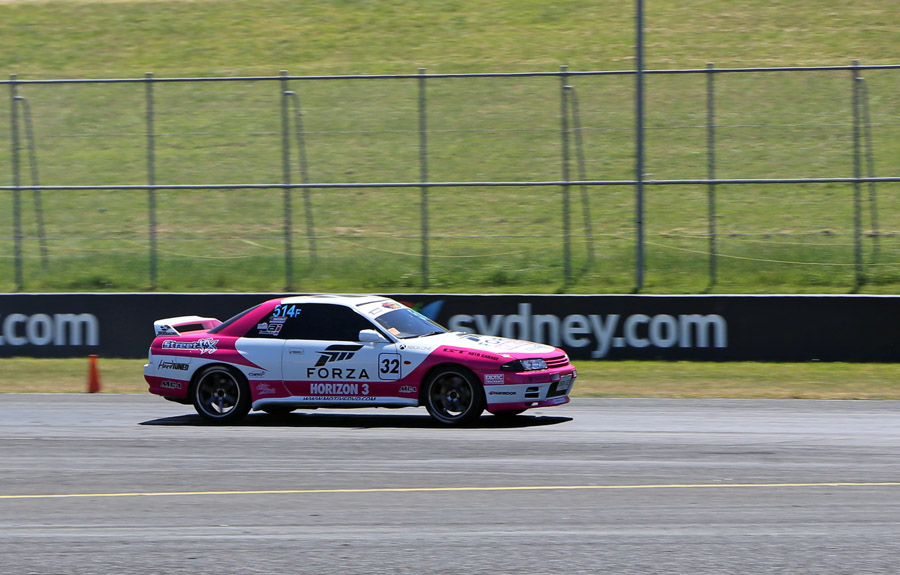 One of the 'Dream Machines' built to commemorate the launch of the Australian based racing game Forza Horizon 3, this R32 GT-R driven by Mark Trueno proved to everyone that it isn't just for show. There's some serious power behind it, too! 222km/h was enough to grab 4th place.
3rd Place: Motorsports Mechanical R32 GT-R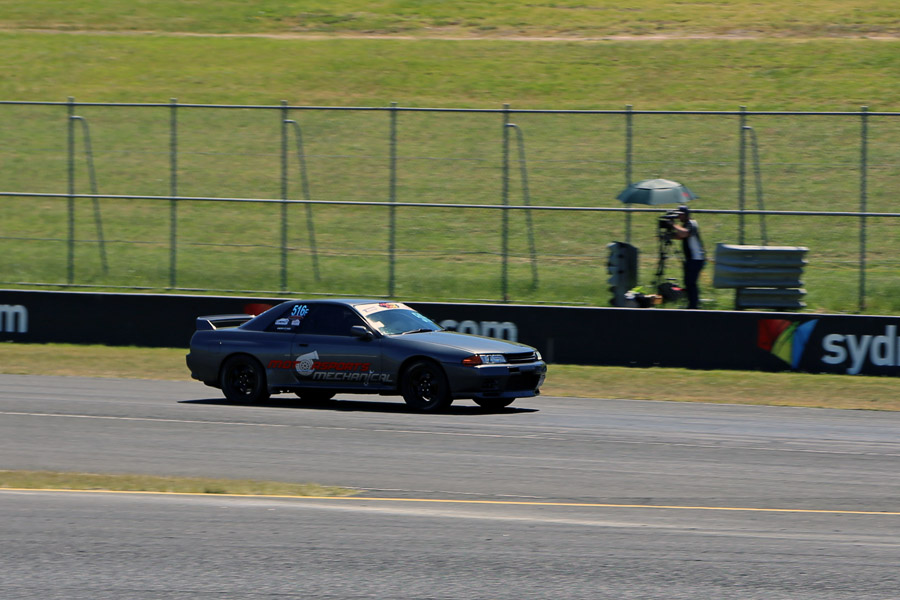 The Motorsports Mechanical R32 GT-R is a menacing car. Its tuned RB26 is loud, angry, and shakes the whole car at idle, but it is still proudly street driven. It was in first place on day one, and a podium finish after day two with an amazing 240km/h proves this is one well-built GT-R.
2nd Place: Precision Automotive Racing R35 GT-R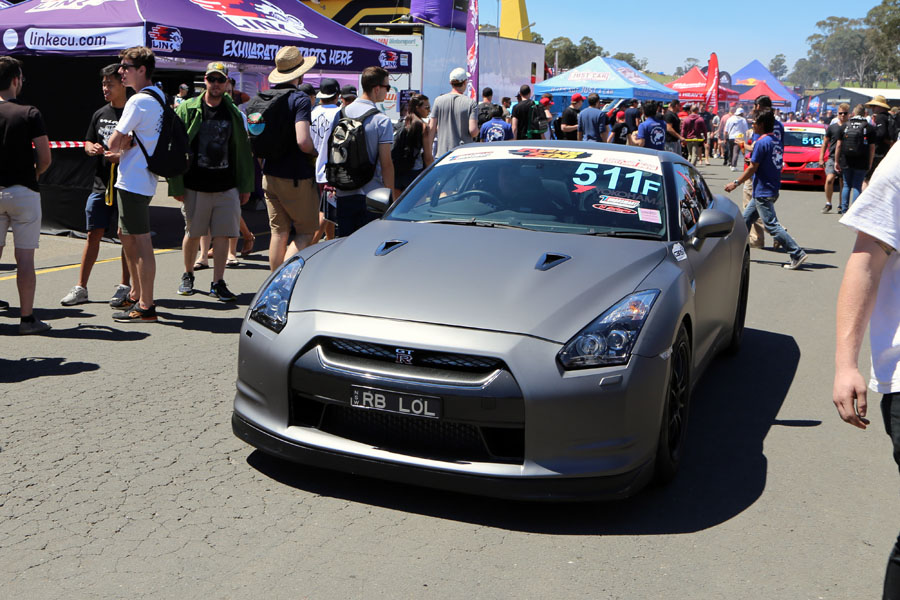 With it's 'RB LOL' number plates, there's no secret that the Precision R35 has one target in sight – it's RB-engined predecessors who have long been Flying 500 winners. It may have been a heavy car, but the 1200hp VR38 GT-R crossed the line at a massive 252km/h, thanks to a formidable mix of power and traction.
1st Place: Mick's Motorsport Evo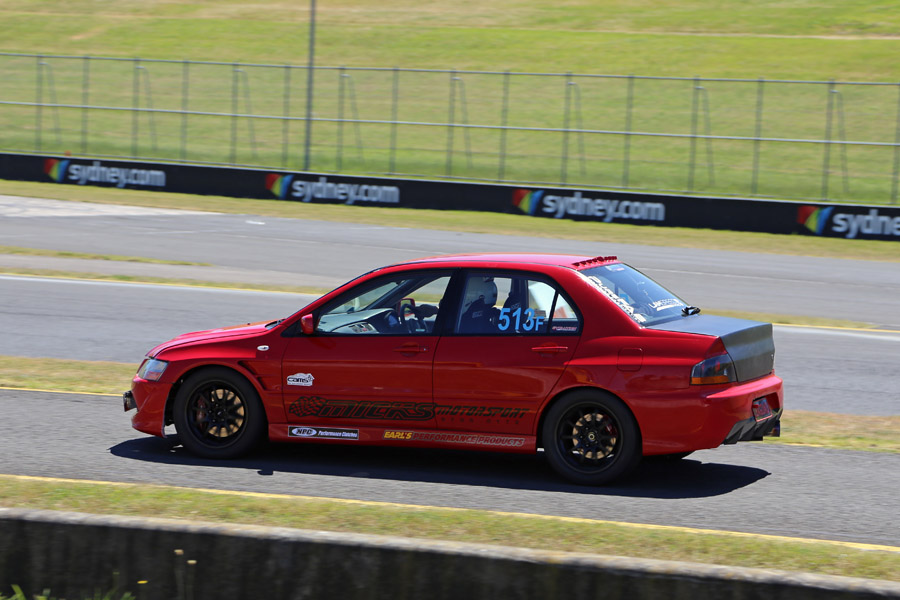 Michael Baghdadi is a previous Flying 500 champion – he won the inaugural event in 2013, and came second last year. This year, the Mick's Motorsport Evo only had its 1300hp billet block engine fitted the night before its winning Flying 500 run. 255km/h was enough to blow away the competition to take home the winning honours at the 2016 Turbosmart Flying 500.
See the table below for the full Flying 500 results.
| | | | | | |
| --- | --- | --- | --- | --- | --- |
| Place | Entrant | Team | Vehicle | Day 1 Top Speed (km/h) | Day 2 Top Speed (km/h) |
| 1 | Michael Baghdadi | Mick's Motorsports | Mitsubishi Evo | N/A | 255 |
| 2 | Aaron McGranahan | Precision Automotive Racing | Nissan R35 GT-R | N/A | 252 |
| 3 | Daniel Di Sano | Motorsports Mechanical | Nissan R32 GT-R | 235 | 240 |
| 4 | Mark Trueno | StreetFX | Nissan R32 GT-R | 196 | 222 |
| 5 | Charles Warland | Dream Projects Aus | Datsun 260Z RB26 | 205 | 215 |
| 6 | Adam Neish | Just Engine Management | Nissan R34 GT-R | 210 | N/A |
| 7 | Dennis O'Malley | Grim Performance | Nissan R32 Skyline | 185 | 208 |
| 8 | Kristian Goleby | Goleby's Parts | Toyota Corolla | 197 | 206 |
| 8 | John Di Mauro | Farm Ute | Holden HQ Belmont | 206 | 194 |
| 10 | Lachlan Nicholas | Lachlan Nicholas | Toyota Aristo | 181 | 202 |
| 11 | Ray Loulach | R&V Autoworx | Honda Civic | 189 | 194 |
---