86 Build Blog, part 2: Going Turbo
---
If you missed part one, read it here! 
A few weeks ago, we introduced you to our Toyota 86 long term development car. We set about transforming our bone stock 86 GTS into something a bit more special, beginning with the groundwork – a good suspension setup, bigger wheels, sticky tyres, and an aftermarket ECU. The result was a good looking car that handled nicely, but there was still an elephant in the room.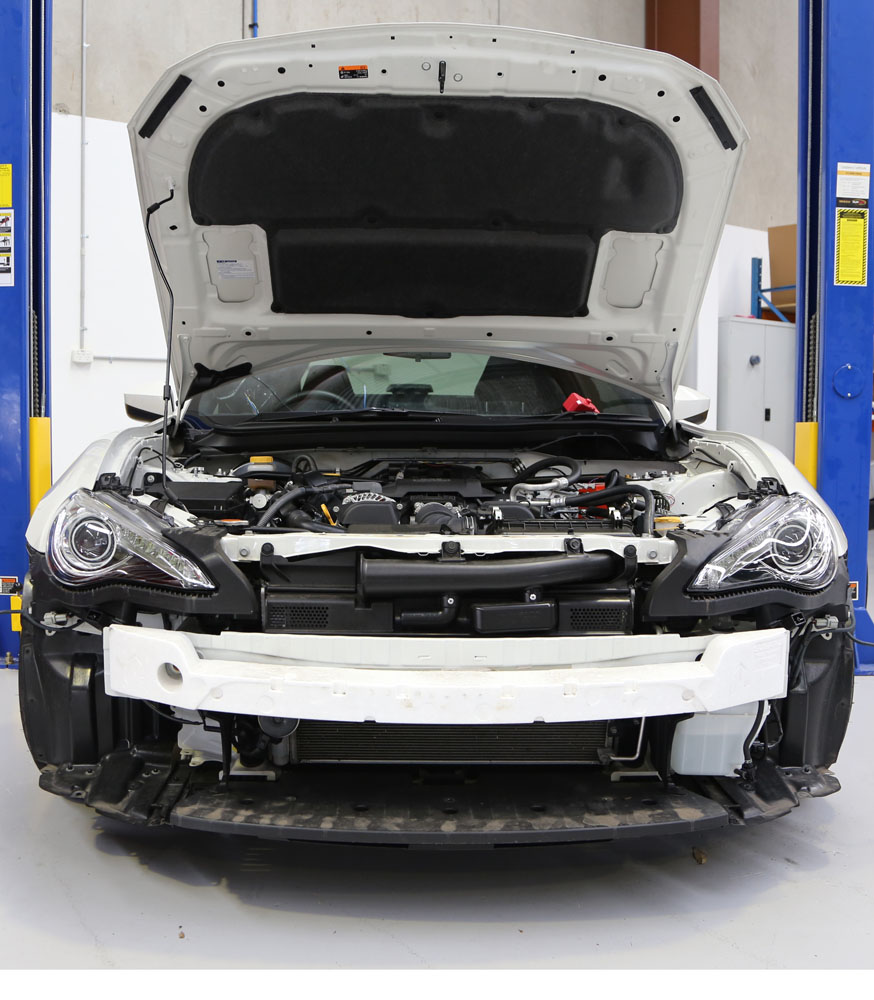 The 86's powerplant was still untouched. The FA20 boxer four remained completely stock, and this was concerning – because we're not called Aspiratedsmart.  If there was any doubt to what was going to happen to the 86, we're clarifying it now: this car will, of course, be turbocharged – like it should have been from the factory!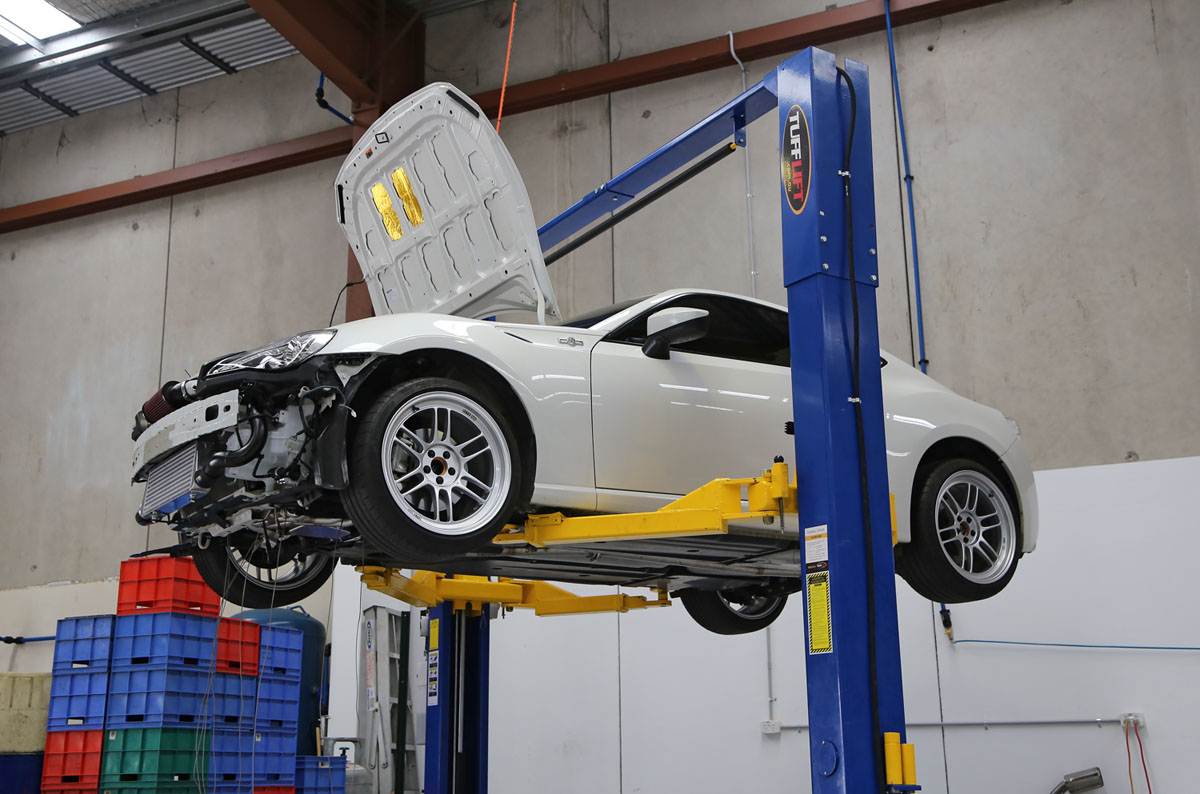 Well, if the factory did it, they'd be doing it a bit differently to this. Our build is a bit on the extreme side, and there will be some things on this car that you have never seen before. The reason for this is simple – this car is meant to be a development test bed. We're not chasing outright power, but more a platform on which we can put our parts to work.
The customised kit was the work of Sydney Motorsport Engineering. These guys put in some serious hours to get the whole kit built just how we wanted it – complete with some requests that would make a lot of kit builders run for the hills. The result is a very unique design, with plumbing for multiple external wastegates and over 40 sensors that we use to keep an eye on everything the 86 is doing.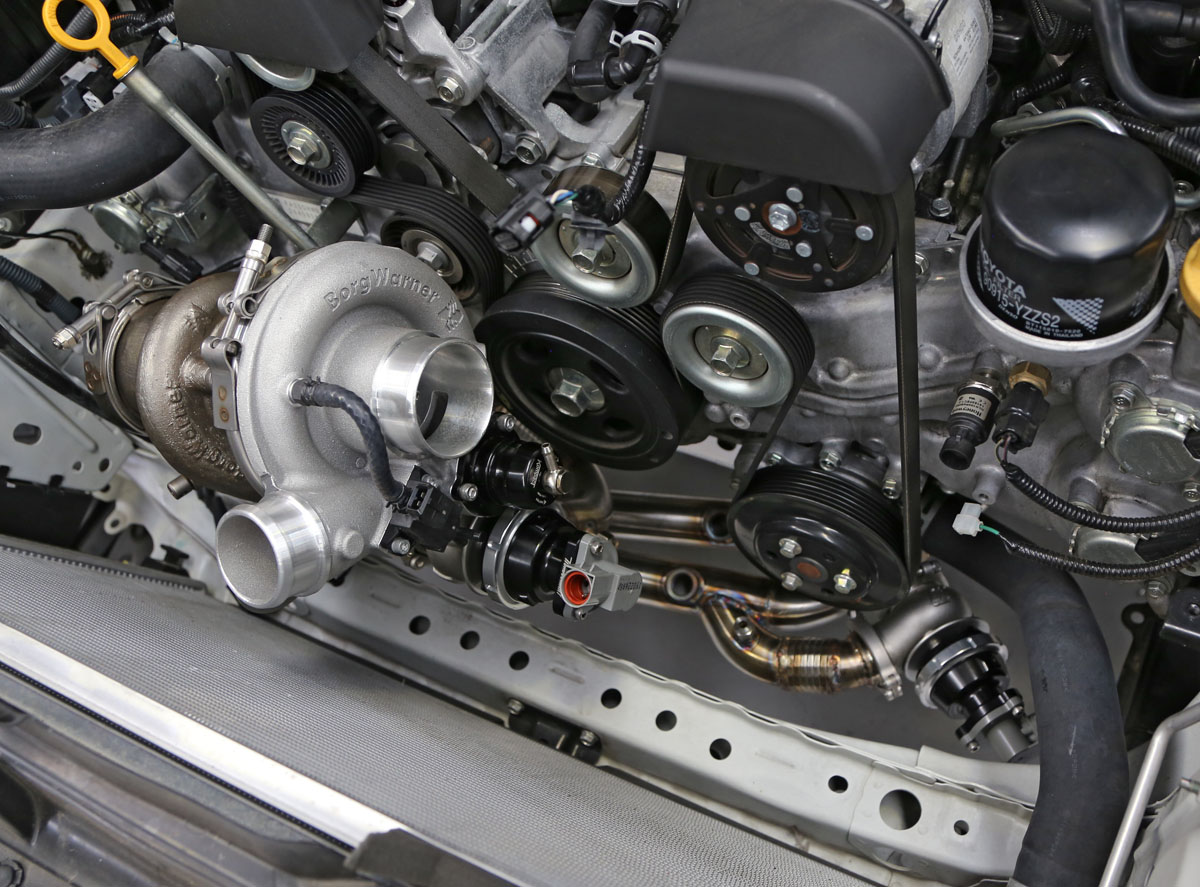 One of the more unique aspects of our setup is the vehicle's three wastegates. Yep, there's three of them. The turbo retains its internal wastegate, then there's an external 'gate mounted just before the turbine housing, and another external 'gate on the headers.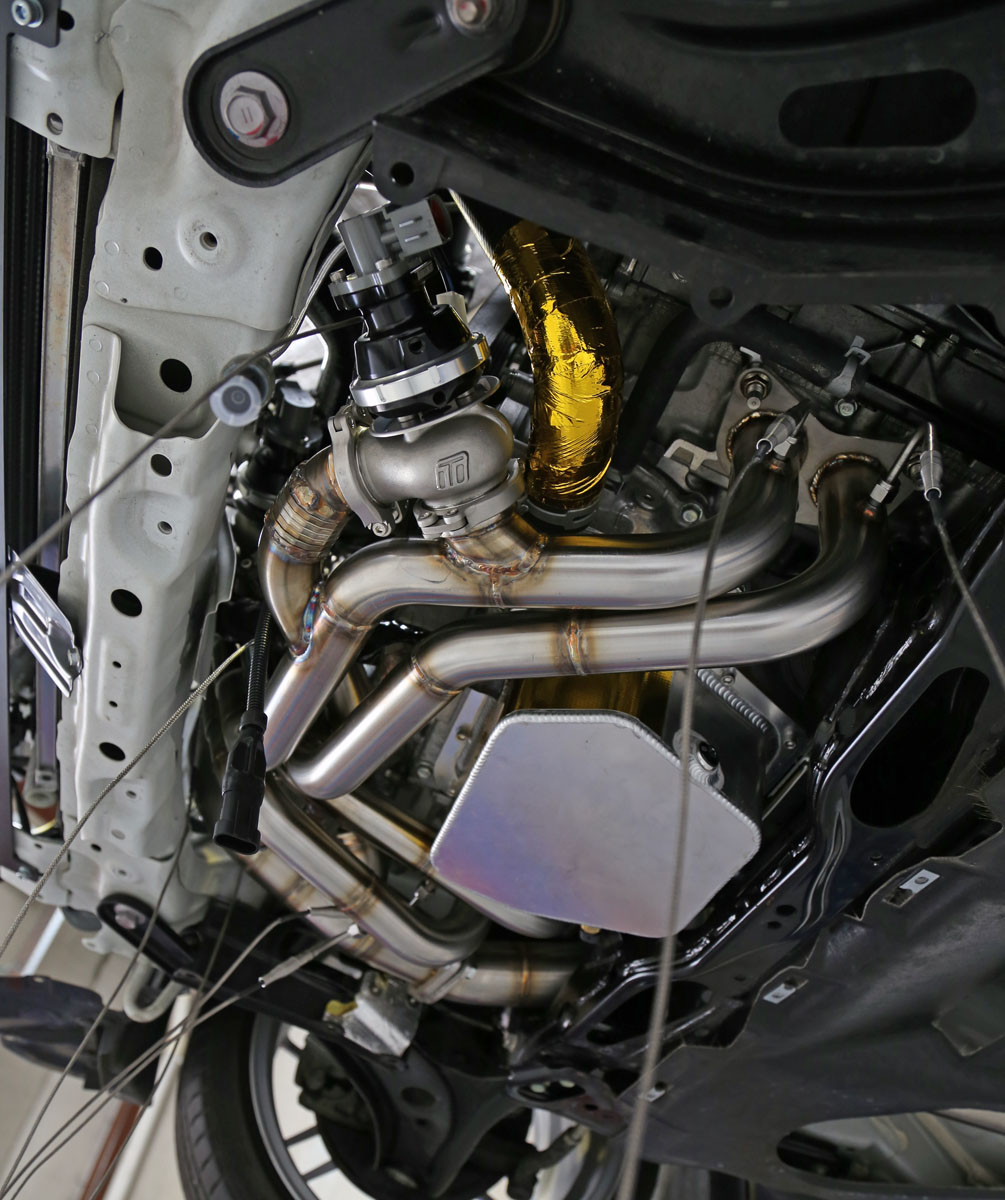 So, how does it all work? Well, the internal wastegate and first external 'gate are both fully functional, however only one can operate at a time. The third wastegate is independent of boost, instead operated by an air compressor in the boot of the car. It's purely there for duty testing, to make sure our products are as durable as possible. We'll look at this setup in more detail later.
All those wires hanging down are for the various sensors to talk to the ECU and log data. Getting the spaghetti of wiring running neatly will be a challenge, but not one beyond Chris, our Head Engineer, who is in charge of the build.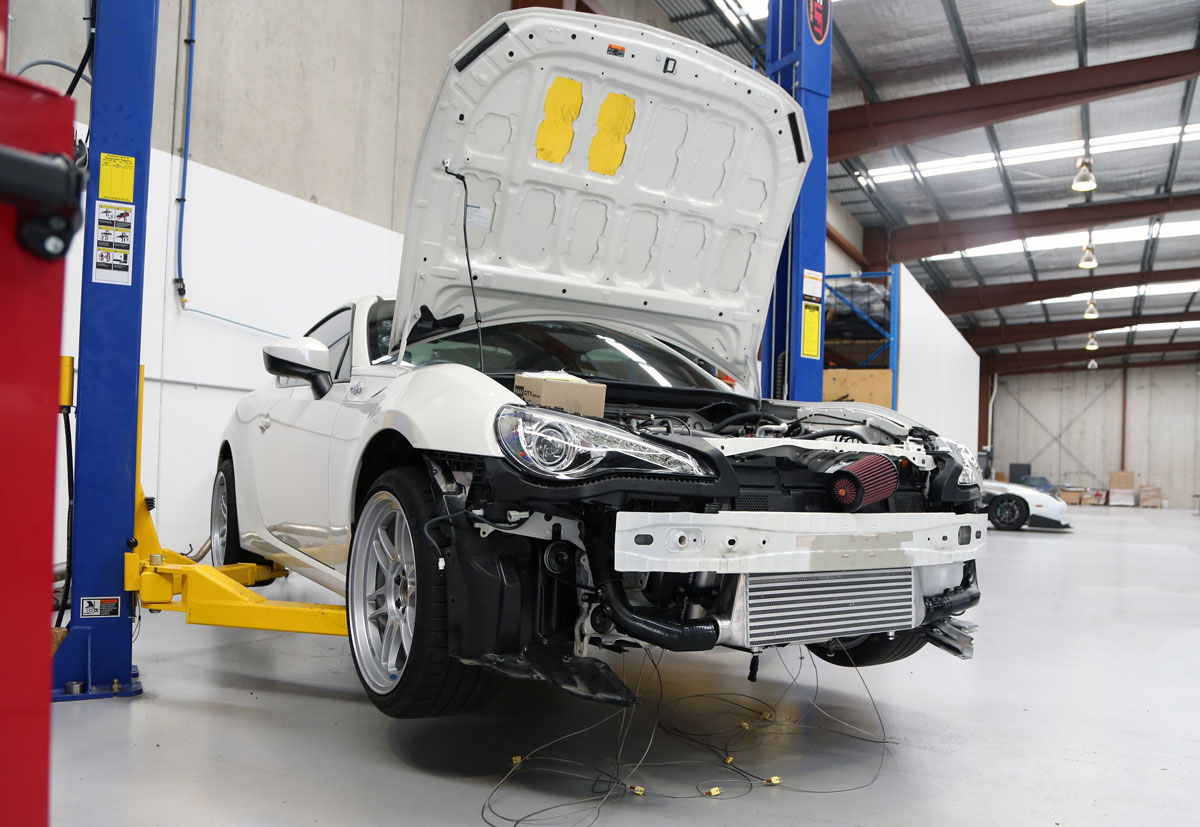 While the bulk of the work is done, there's still a plethora of little jobs before the 86 is ready to get back on the road.
Stay tuned for part three, where we will see it all come together.
---