A Corolla Living Life On The Edge
---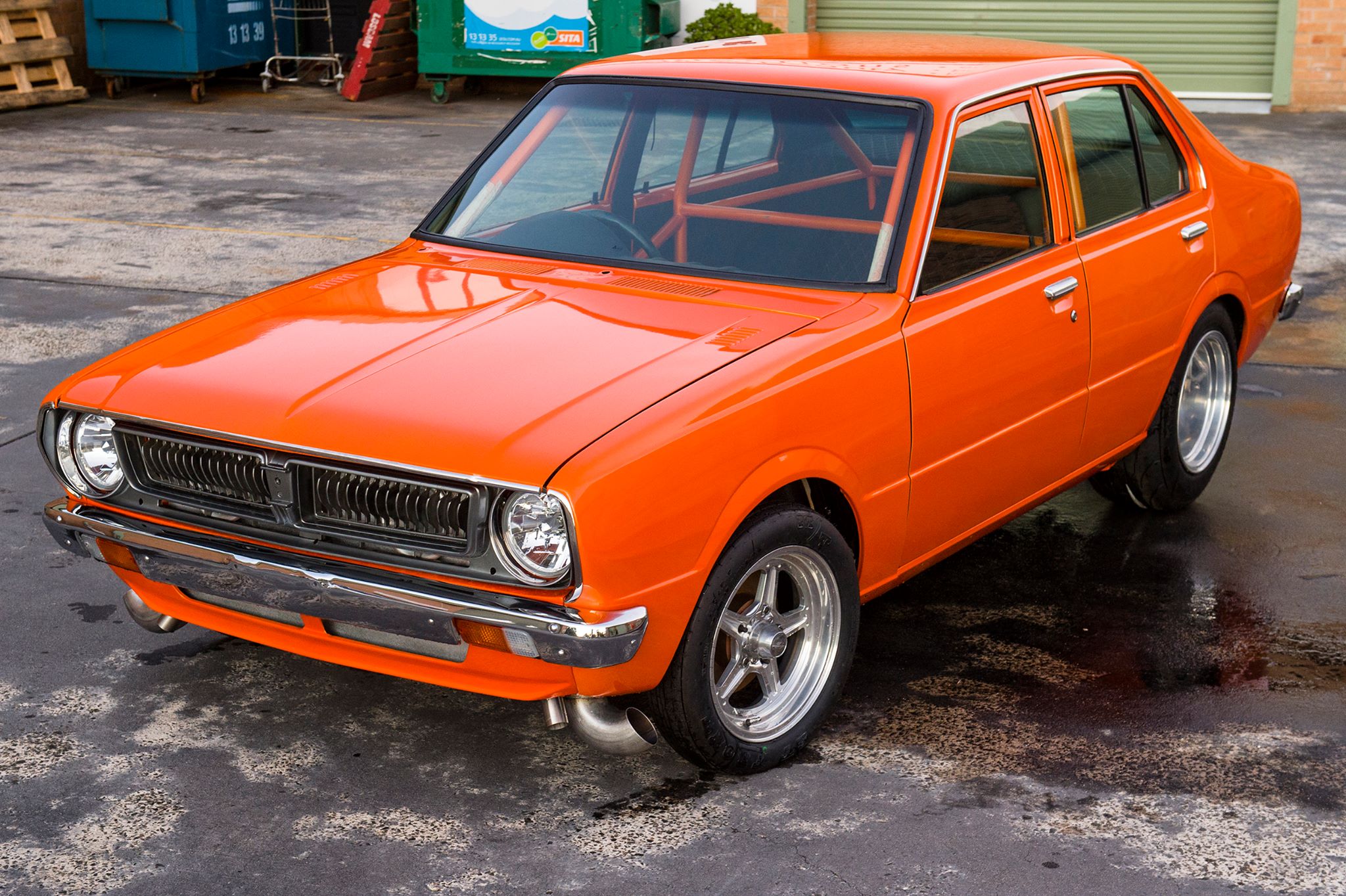 Who doesn't love a good restomod project? We sure do. Jason Gynn from On Edge Racing does too, which is why his desire to built a car capable of 8 second quarter miles led him to an old KE30 Toyota Corolla, now coated in a striking orange with original chromework all on show, and a full suite of Turbosmart goodies under the bonnet.
The story of this car began in 2011 when Jason's previous Corolla drag car project hit a dead end. That build, based on a slightly newer KE70 Corolla, ran into terminal chassis issues, which put a halt to the whole project.
Not to let a dream disappear, the idea was back on the burner once again in late 2015, when Jason came across the KE30 as a rolling shell, with all the hard work done already. It was mini tubbed and came fitted with a full roll cage. For the price Jason paid, there was no way the same work could be done to a standard car.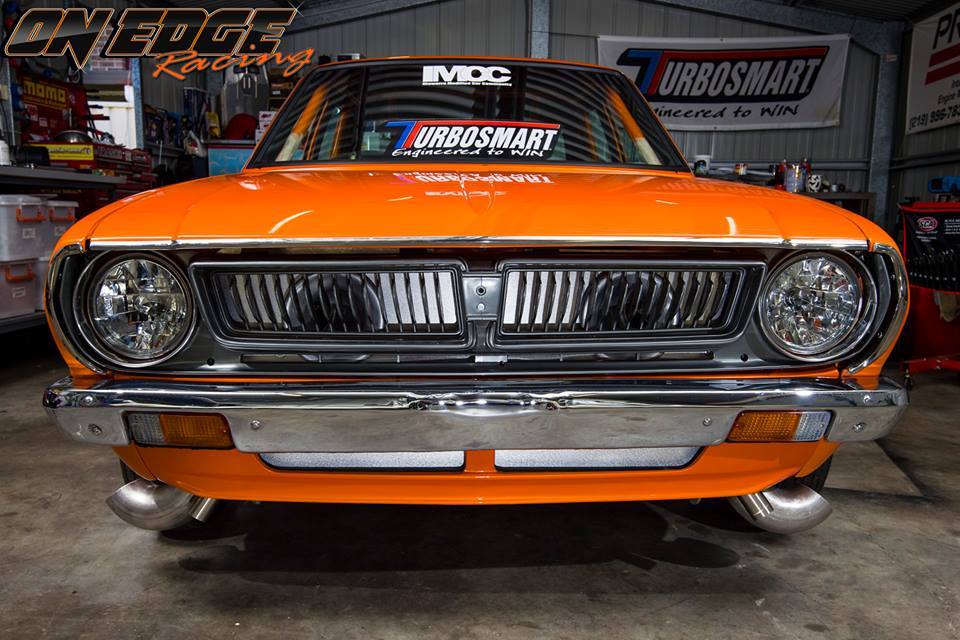 So why the attachment to Corollas? Jason says he has always been a fan of old, small Japanese cars, as they hark back to the days when he had just got his licence, and they were all he could afford.
When the rolling shell arrived, it was clear the direction the build would head. The original plan was for a turbocharged Toyota 3RZ engine, the 2.7-litre four cylinder found in Hiluxes that doesn't mind running generous helpings of boost. However, the KE30 chassis had already been set up to accommodate an LS1 V8. Since the goal was to build a quick, reliable and consistent car, there was little reason not to go down the well proven LS route, especially when the groundwork had already been done.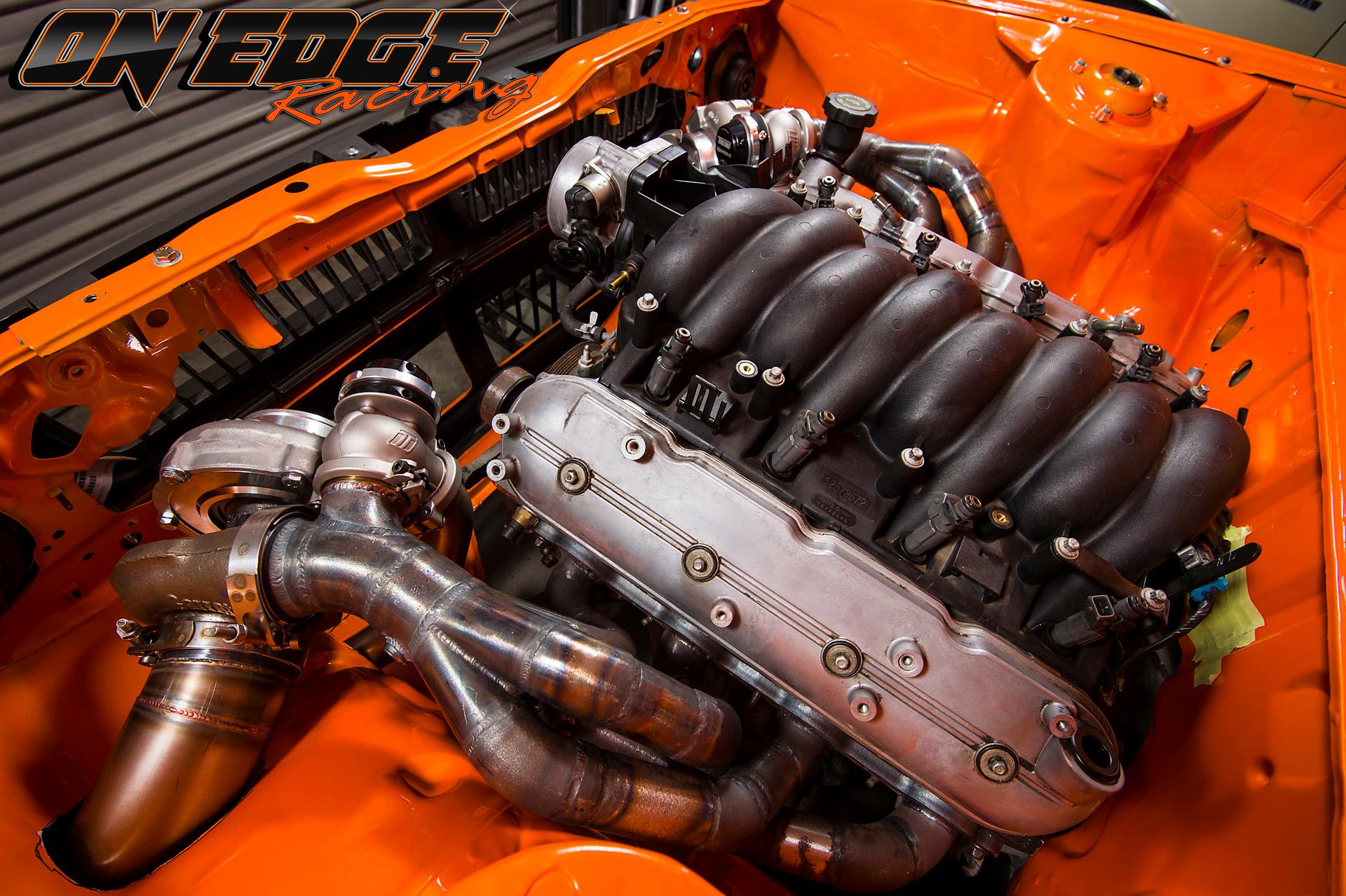 Some might consider LS swaps to be overplayed, but with such huge scope for modification and a thriving aftermarket, there's good reason to do it. And the haters should be silenced when they realise that the Corolla's 5.7-litre V8 has two turbochargers added for good measure.
While it still has a stock bottom end, the engine is capable of a reliable 550-700hp, running E85 on 10-14PSI of boost. Tuned by Castle Hill Performance, the engine breathes through a Custom Plenum Creations billet intake, with two Turbosmart Race Port BOVs taking care of compressor surge. On the exhaust side, boost is controlled by two Turbosmart HyperGate 45mm wastegates.
Fuelling is taken care of by an Aftermarket Industries FC1200 billet pump cradle setup with three Walbro 460 pumps and eight Bosch 2200cc injectors, with all fittings and hose by 247 Performance Hose & Fittings. A Turbosmart FPR2000 helps regulate the fuel pressure from the beefed-up fuel system, so the injectors can deliver the steady flow of E85 that the engine needs to run reliable 8s. A Haltech Elite ECU will be set up to effectively manage the whole show.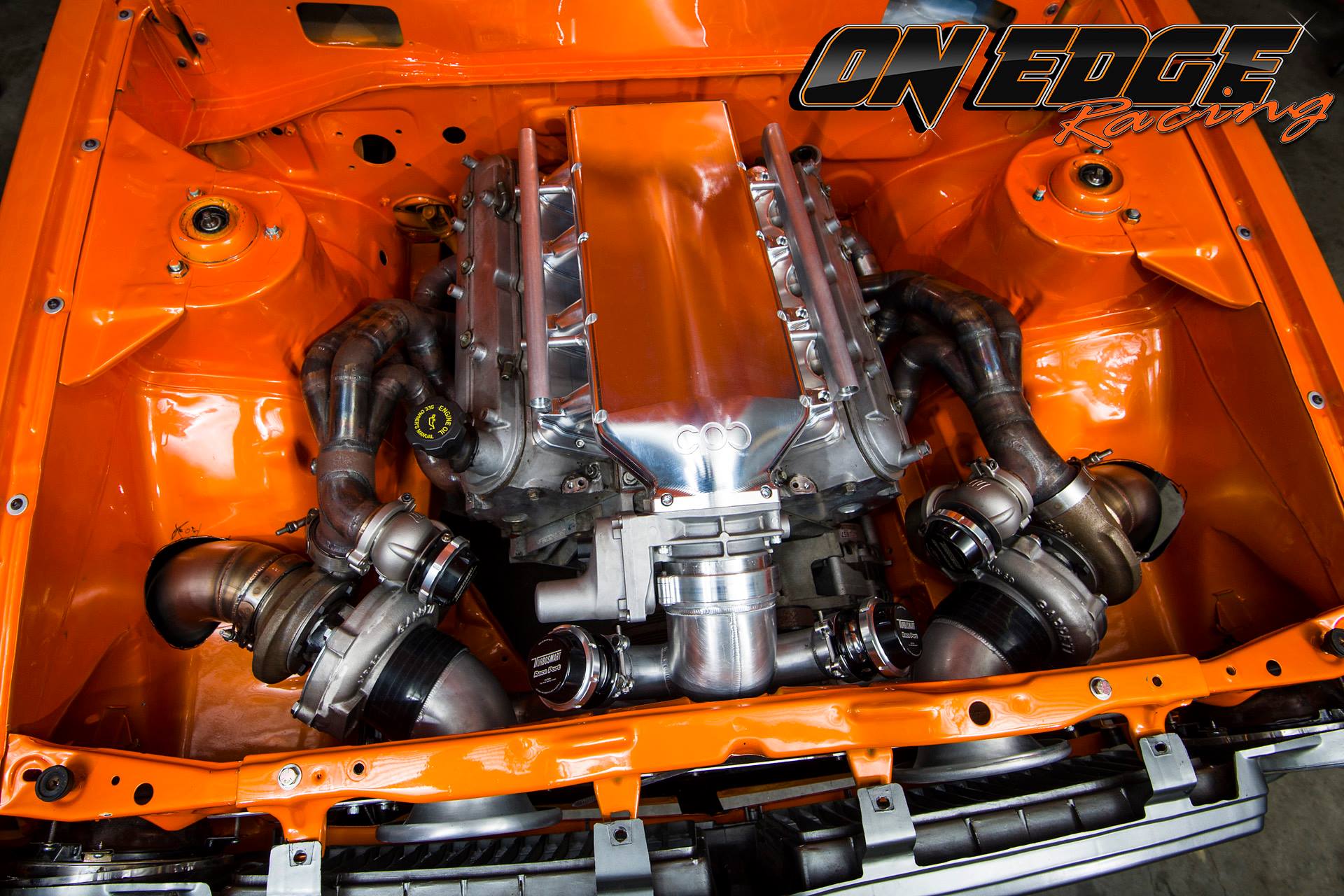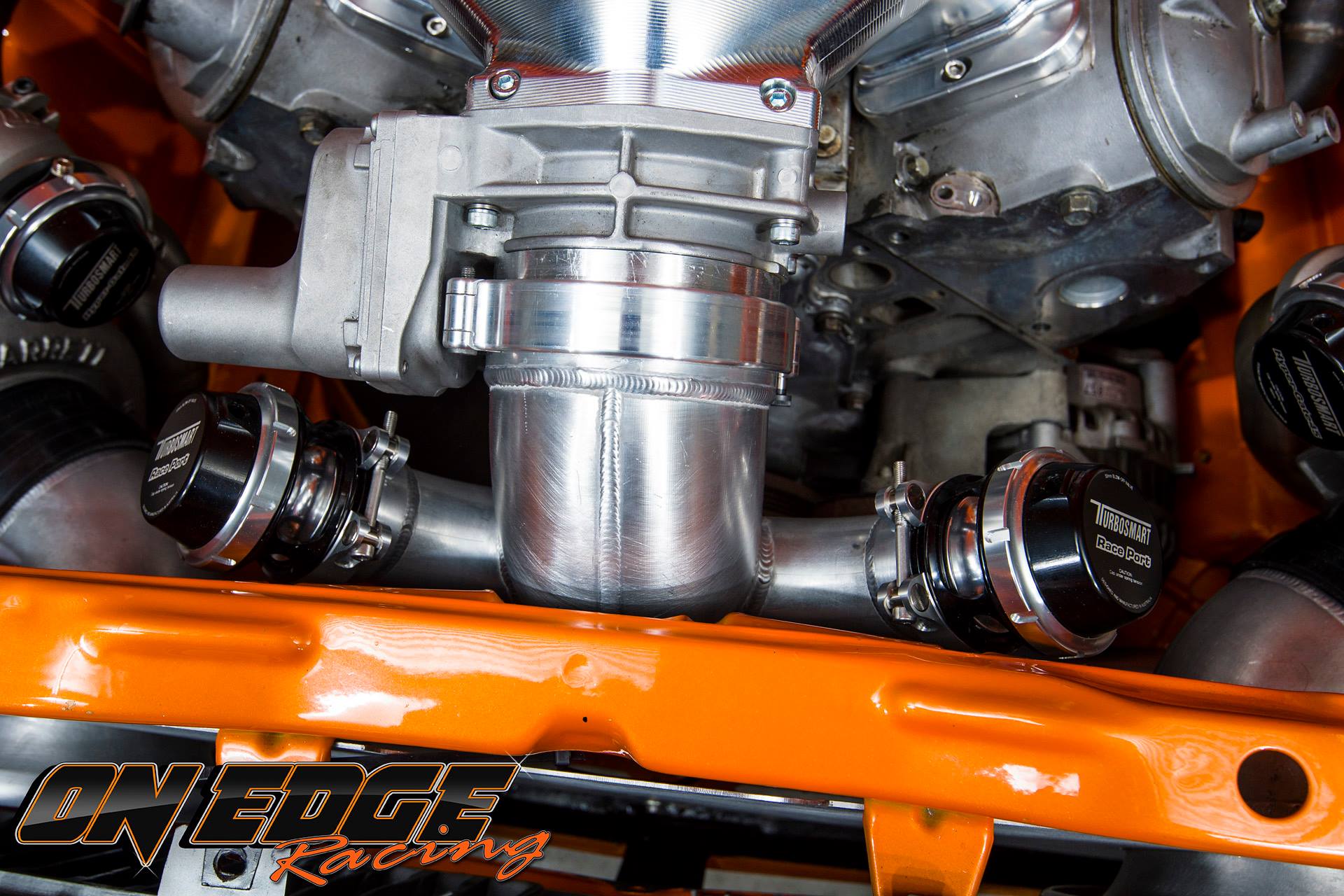 The car needs to weigh in at a minimum of 1225kg, or 2700lb in the old money, in order to qualify for the X235/8.5 Outlaw class. Traction will be the challenge as the car will be limited to 235-width tyres, but even so, Jason is committed to getting the 'Rola into the mid 8s. Some massaging of the weight distribution will help. With help from South Coast Radiators, the cooling system and radiator has been moved to under the boot floor, and strategically-placed ballast will have to be added to meet the weight restrictions.
We are watching eagerly to see what the car will run when it hits the strip. There's still a fair bit of work to be done until the car can be called 'finished', but if looks were anything to go by, it's going to be a serious weapon once it's finished.
You can follow the build at the On Edge Racing Facebook page and website.
---