A Tale of Two Utes: The HQ farm utes that took on Drag Challenge
---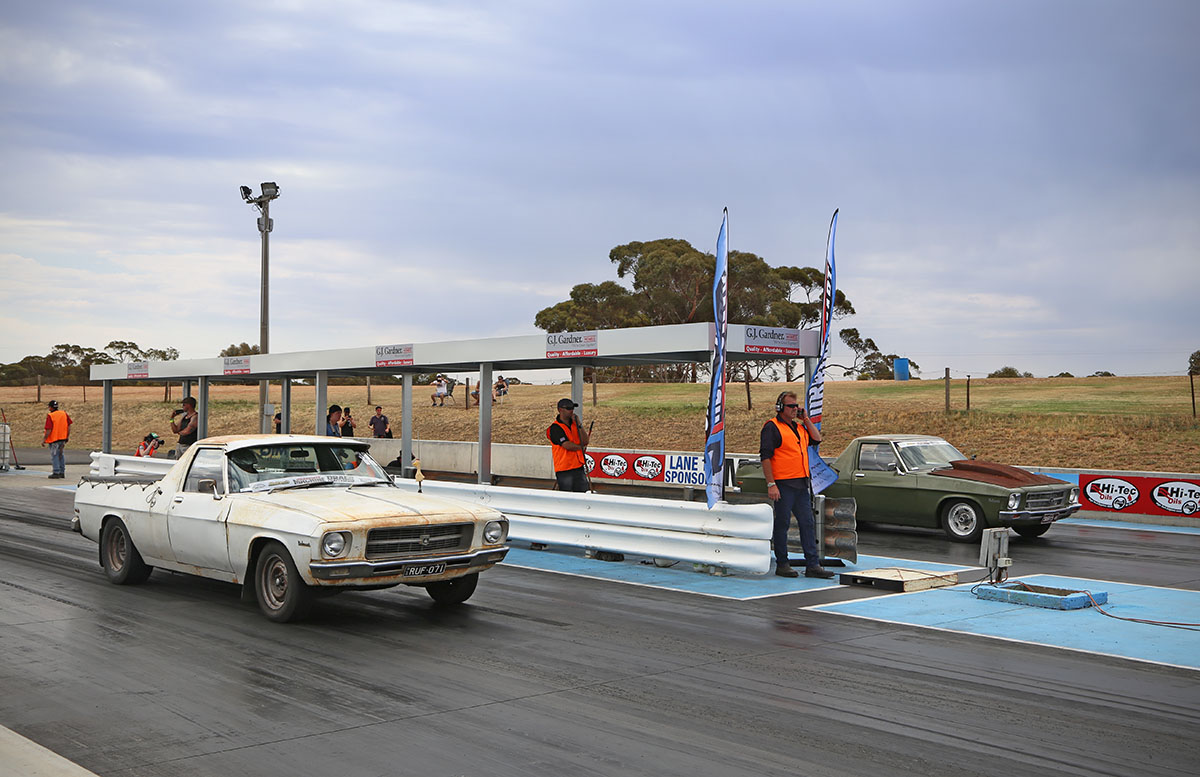 At Turbosmart, we're huge fans of the USA's Drag Week. The idea of the fastest street cars taking on an epic road trip of drag racing, arriving to drag strip after drag strip under their own power with all their supplies on board, then setting eye watering times on the quarter mile just speaks to us on many levels.
That's why when we heard the guys from Street Machine magazine were putting together a local version, we had to get on board. Drag Challenge is a five day roadtrip through country Victoria, starting at Calder Park, heading to Portland, then Mildura, Heathcote and back to Calder. Turbosmart sponsored the Outlaw Blown class, populated by some of Australia's fastest boosted drag machines.
These two utes piqued our interest as we followed the Drag Challenge convoy around Victoria. Both are HQ Belmonts, and both are fitted with turbocharged V8s. And it goes without saying, both are extremely awesome.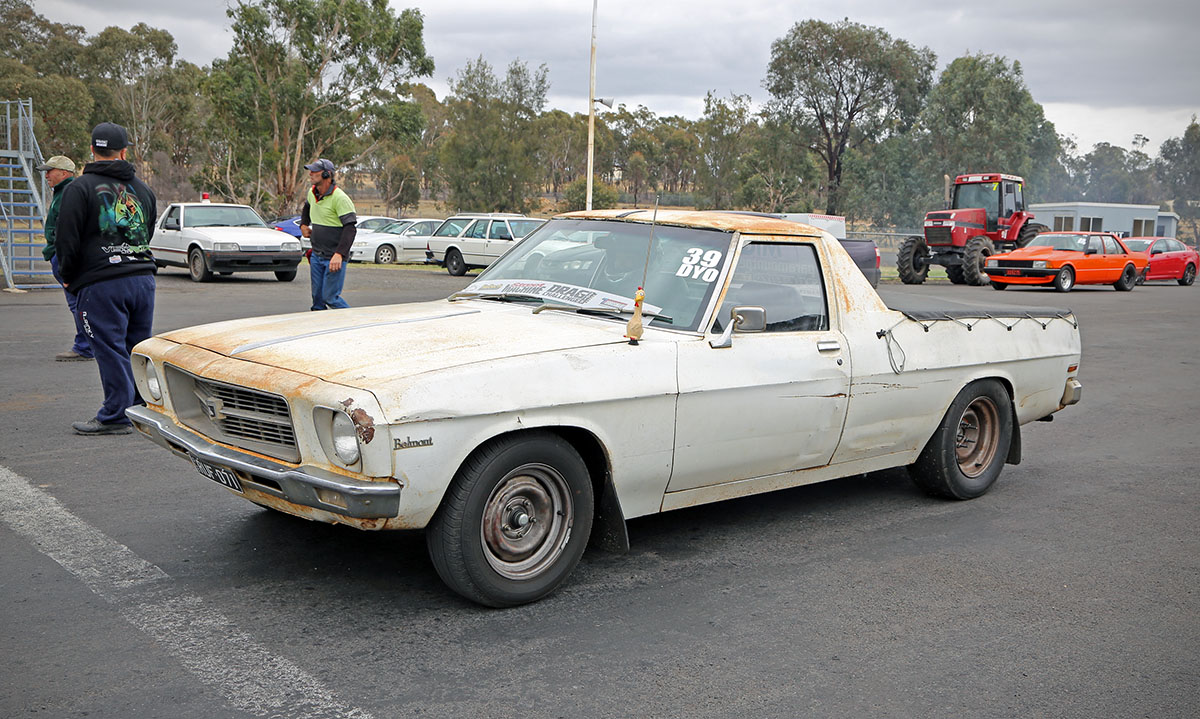 John Di Mauro's white ute literally came straight off the farm before the engine was ripped out and replaced with a turbocharged 6.0-litre LQ9 V8 – a larger, iron block version of the trusty LS1, found in the Cadillac Escalade. That engine has been modified with an LS3 top end and a homemade single turbo set up, running a Turbosmart ProGate-50 wastegate.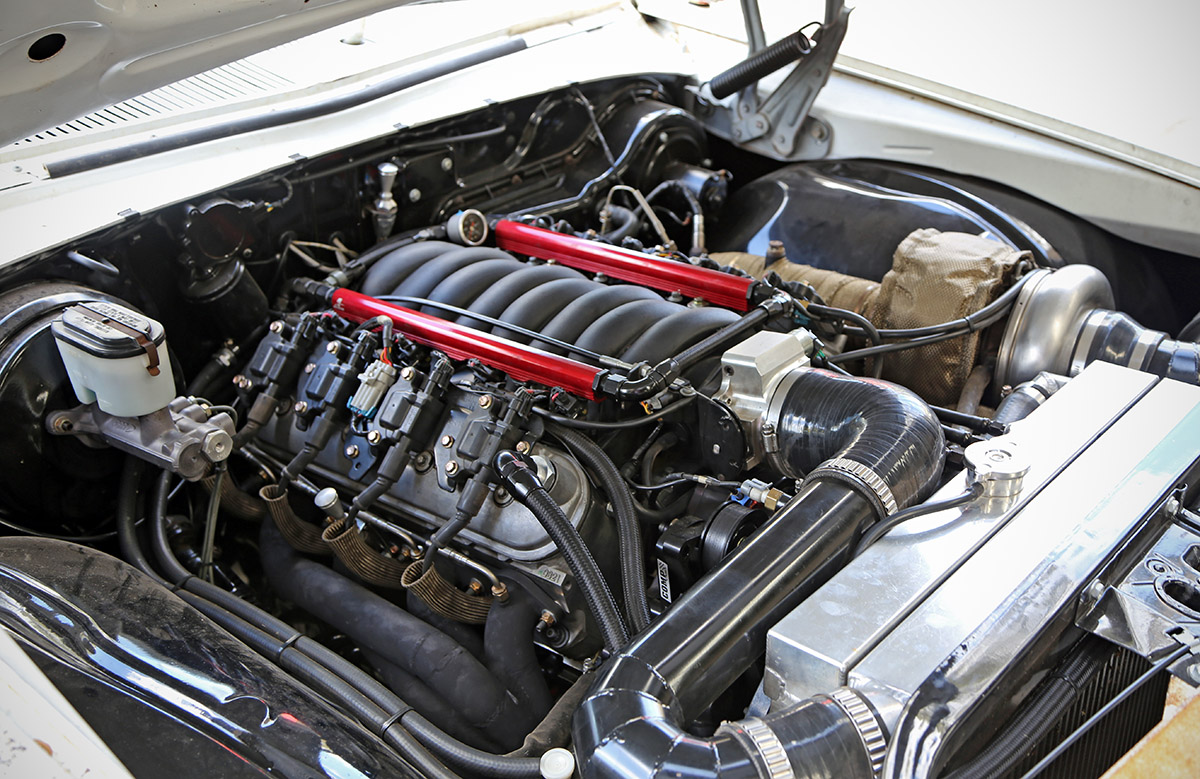 A Big Bubba plumb back blow-off valve is hidden out of view, visible only from the passenger side wheel arch.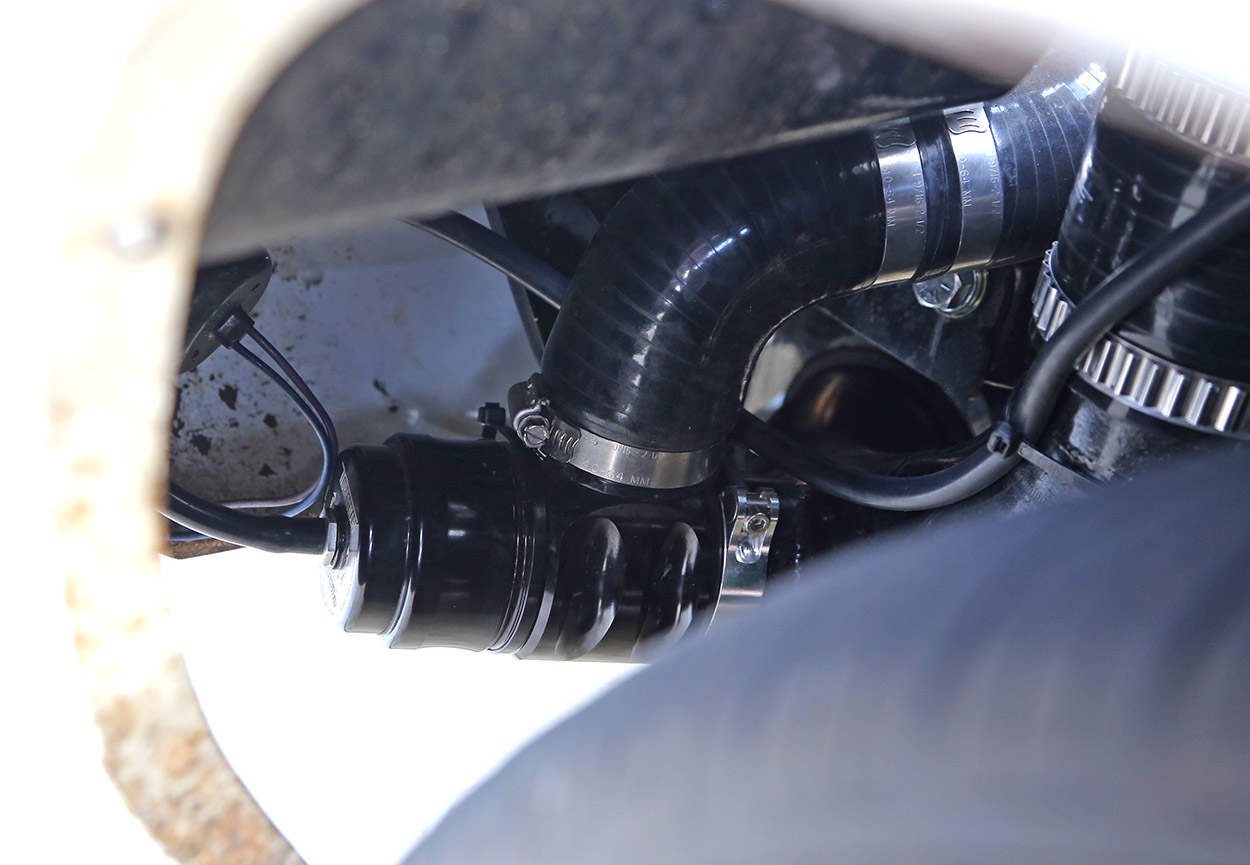 John brought the farm ute to Turbosmart HQ in Sydney, as a stopover on the long trek home to Queensland after Drag Challenge in Victoria. On the way, he stopped past Sydney Dragway, where he made a 9.8-second pass on his first run, before being kicked out – the ute lacked a roll cage, which a sub-11 second car requires at Sydney Dragway.
Inside, the standard bench seat and steering wheel remain, while a Turbosmart eBoost Street sits under the dash, controlling all that boost. A floor-mounted shifter and four gauges are the only real performance-based concessions in this otherwise standard interior.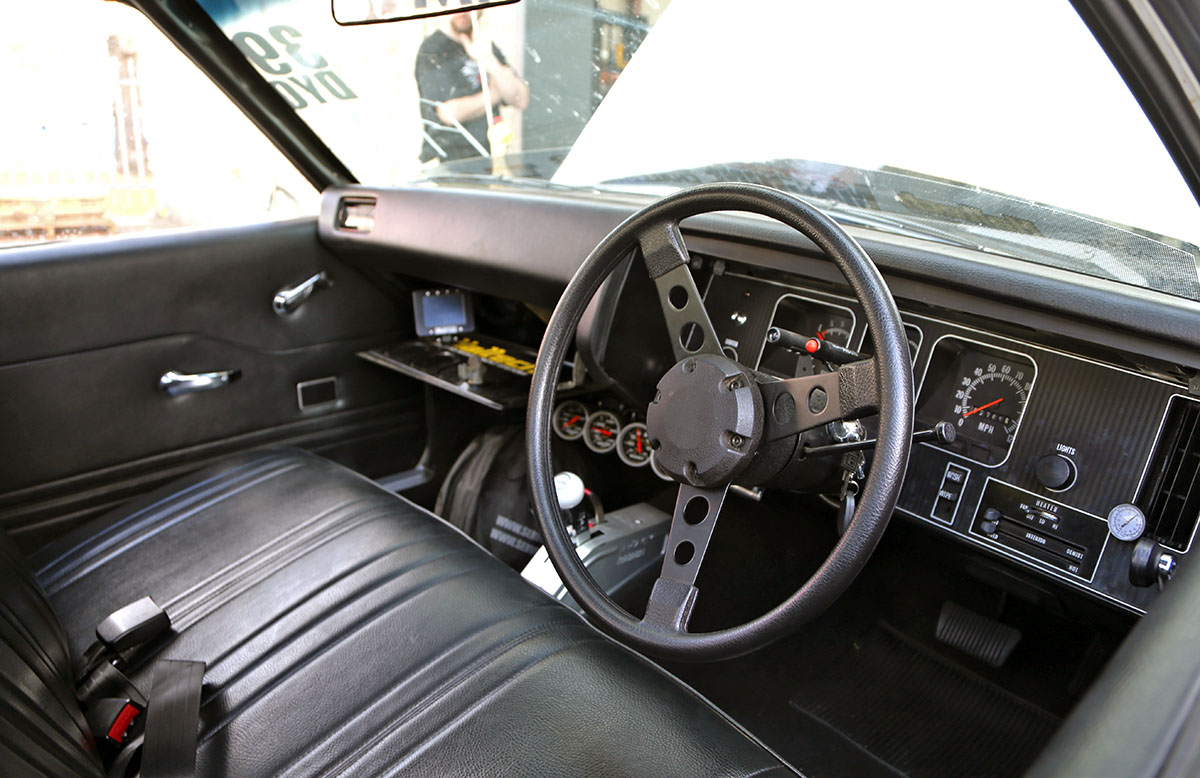 By keeping the ute's appearance just as it was when it was pulled out of the farm shed, John has created something very, very cool. Only the fat rear tyres hint to this ute's power. Literally the only thing John changed of the body work, was pulling some dents out of the front of the car so the standard headlight bezels would fit, and a dent on the roof where a tree branch had fallen on the car.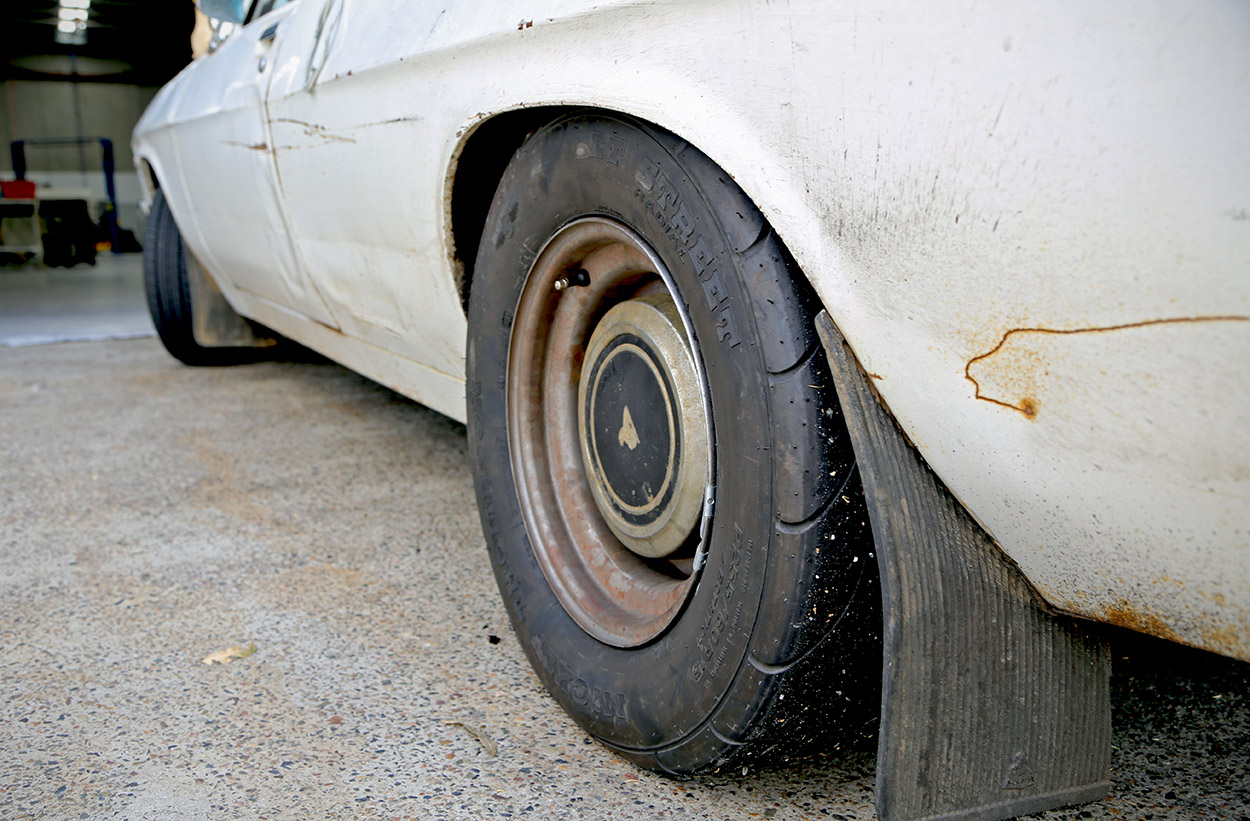 "We haven't deliberately added any dents, but we haven't exactly avoided either," John said.
"It's funny, I still use a guard cover when I work on it. It's a bit out of habit but also because if I get any fingerprints on there, it goes too shiny when I wipe them off!"
He admits he has gotten quite a few shocked looks once people see what they think is just a rattly old farm ute.
The car even retains the standard pea-shooter exhaust hanging off the back of the car. The real exhaust is hidden underneath.
"I think that's what people like about it, it's something different," John said.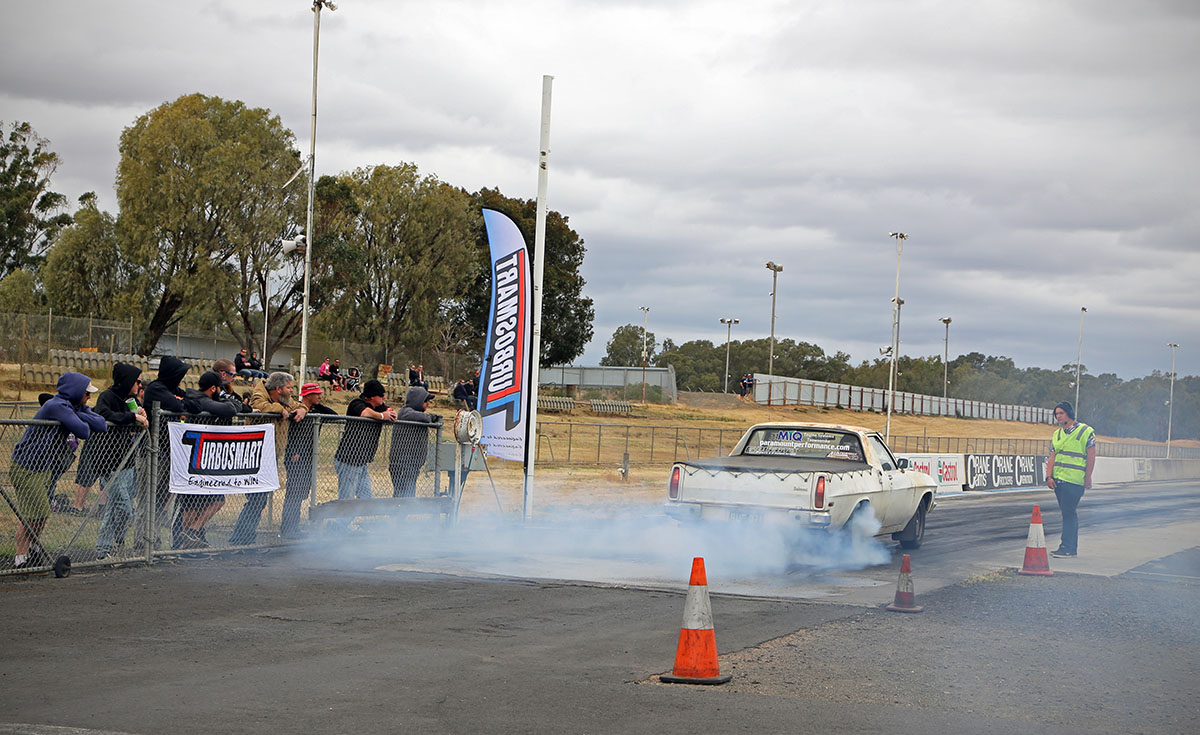 John ran in the Dial Your Own class, in which drivers set a goal time, and try to get as close as possible with each run. The ute has run 10s before, so it must be one of the fastest chicken haulers in Australia.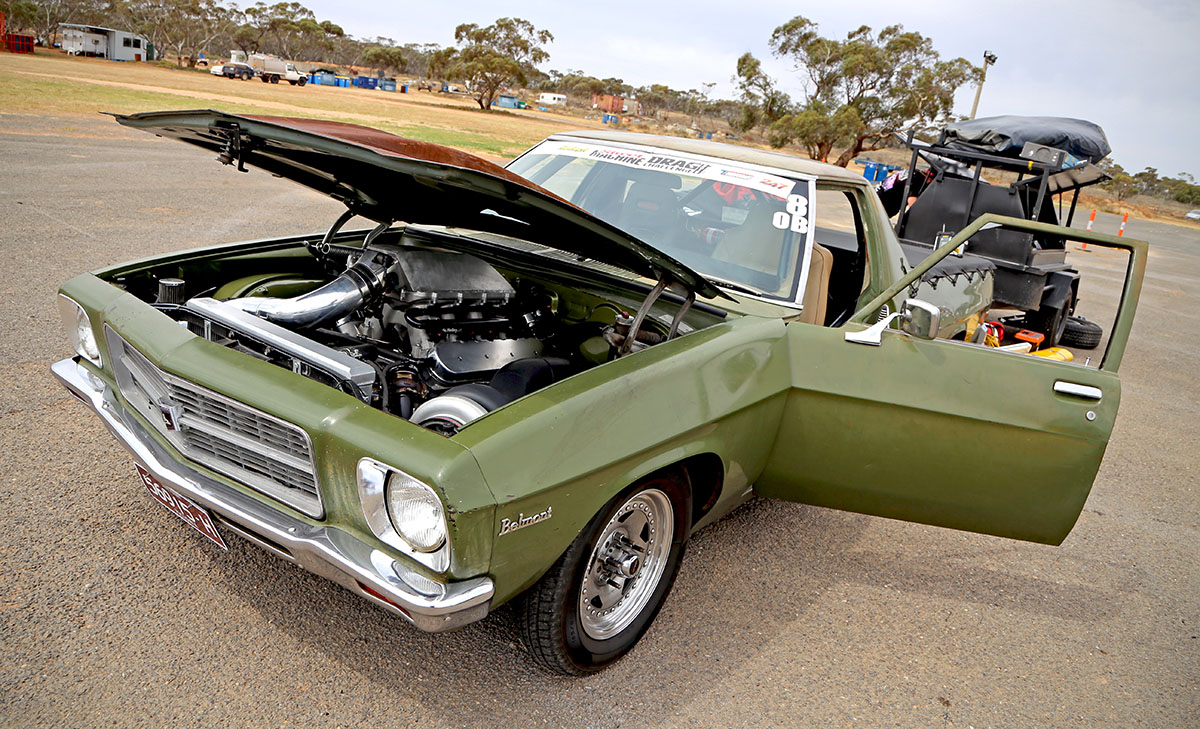 Rod Browitt's green HQ is still a rough farm ute, and only the big bonnet bulge hints to what lies inside. Underneath the rusted bonnet is a 6.0-litre L98 out of a VE SS, with an 88mm turbo for good measure, matched to dual Turbosmart CompGate-40 wastegates.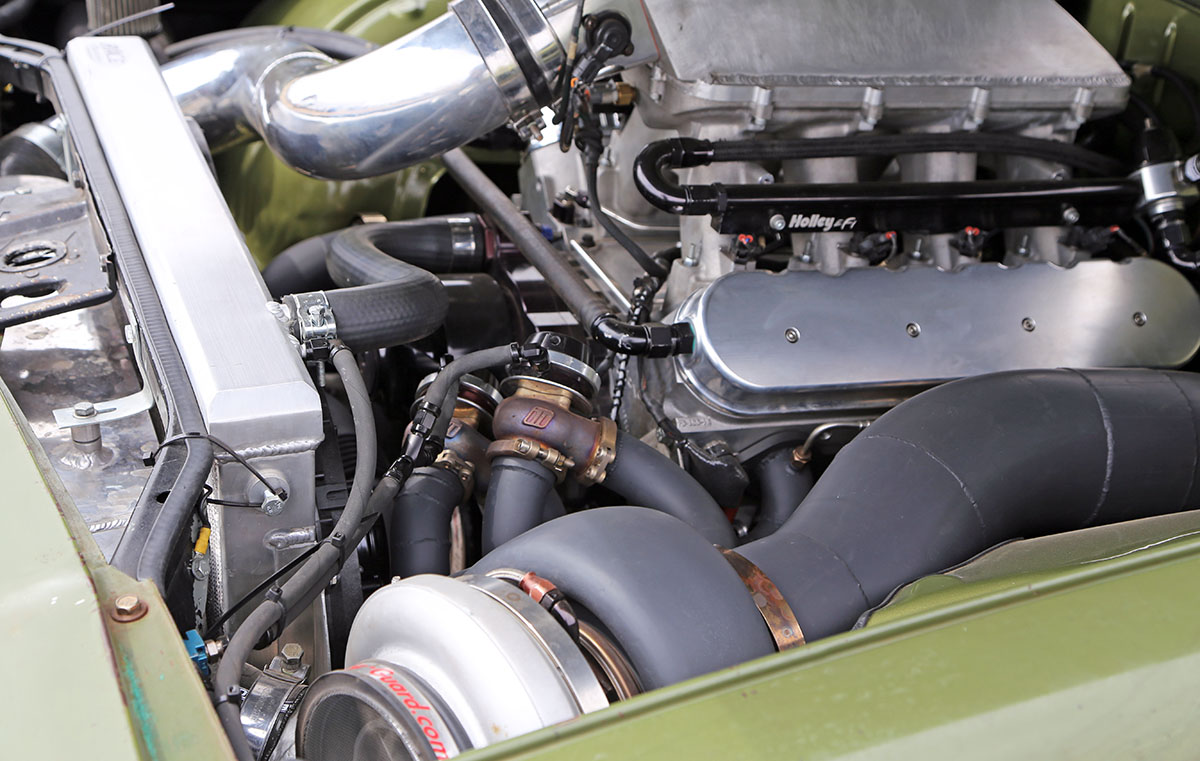 Running in the Turbosmart Outlaw Blown class, Browitt came in at 4th in class. Up against some very high-budget and high-profile builds, it's a commendable achievement for a farm ute.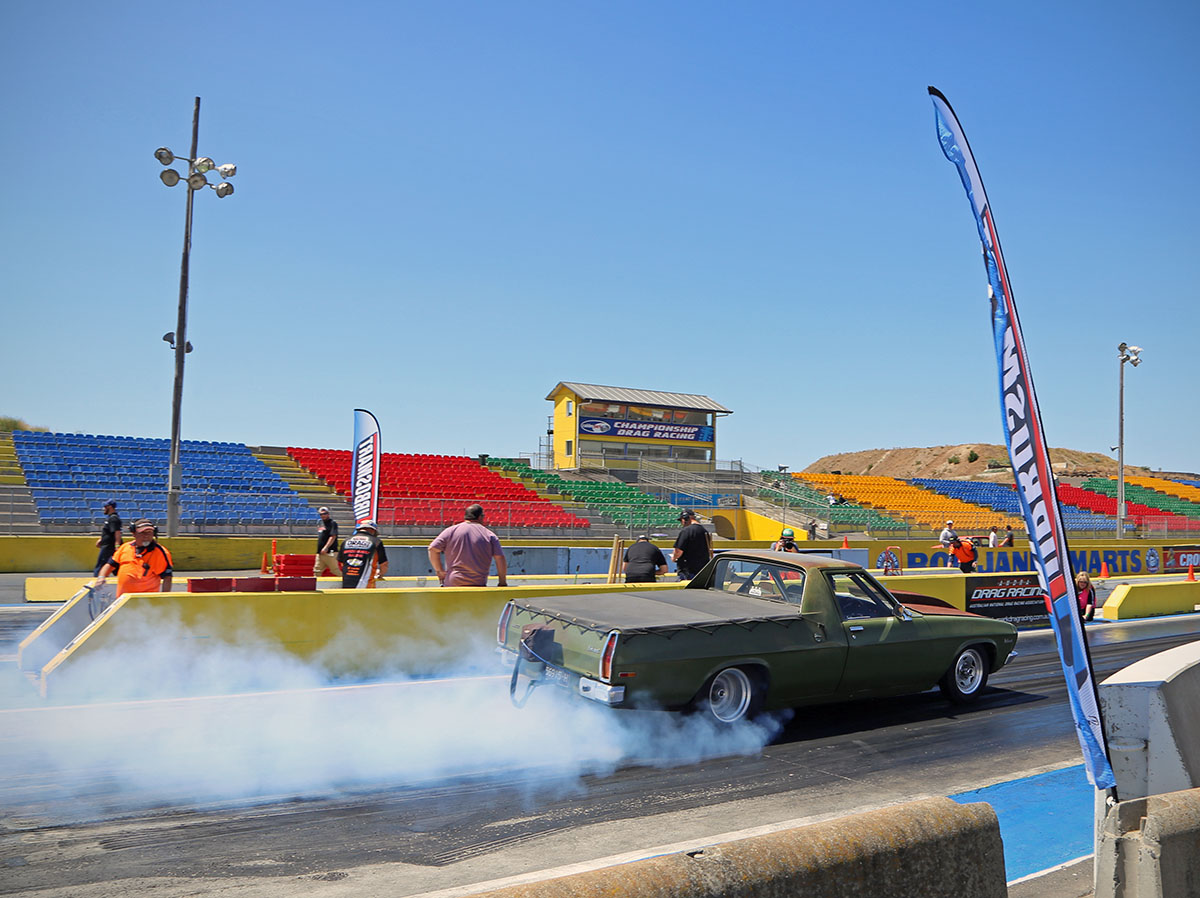 Aussie, Aussie, Aussie…
The two Turbosmart-equipped utes made for what must have been the most Australian sight of Drag Challenge. These utes show that you can get just as much attention with a rough looking old Holden as one would with the cleanest, shiniest show car – and we love them for that.
---