Aasbo – 2010 Drift Rookie of the Year
---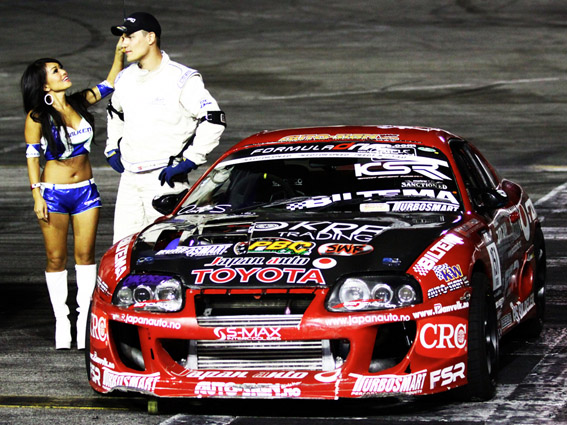 Fredric Aasbo and Team Japan Auto FSR ended their 2010 Formula Drift Season in great spirits with an impressive three awards under their belts.
Despite missing two events this season, we got the Rookie of the Year award! This was the first time it was earned by a team that had not been competing in the full championship season. This has been such an awesome season and an invaluable learning experience!
Finishing in the top four once and top eight two times this season, the team has been mixing it up with the best. Fredric is happy to recap the season on behalf of the team:
We started off the Irwindale finals practice by blowing the engine. However, the incredible Japan Auto FSRteam pulled it together and we put in a spare engine overnight. In qualifying, we ended up achieving the Retaks Insane Entry Award – an award given to the hardest initiating driver on the track. I couldn't believe it – fans from around the world voted us to the top! Then, other teams and drivers voted on us to take home the Formula Drift Hard Charging Driver of The Year Award. To me, this is a true testament to our team's spirit of going all out with what we have and a symbol of how great the FD community really is.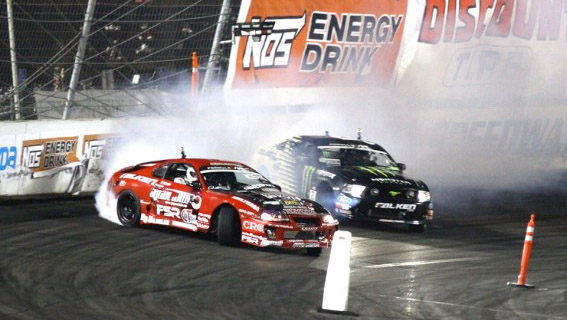 This has been the first Formula Drift season for Team Japan Auto FSR. Seeing how much of an impact we've made and the inspiration we've provided to others make for such an astonishing feeling. Moving forward we want to keep in touch with our roots and make this an experience for every sponsor and person that has helped us out along the way. They have all been there rooting for us so we want to keep them involved and give back where we can. We know that we have a lot to learn when it comes to preparation, practice and development of our program, and that's why we are even more focused going into the off season. For 2011, we are developing an improved program, and this time we are shooting for the full Formula Drift Season!
Turbosmart is a proud sponsor of Team Japan Auto and wish Fredric all the best in 2011.
Pictures courtesy of Neil Wittman Photography
---