Anatomy of a Time Attack Champion
---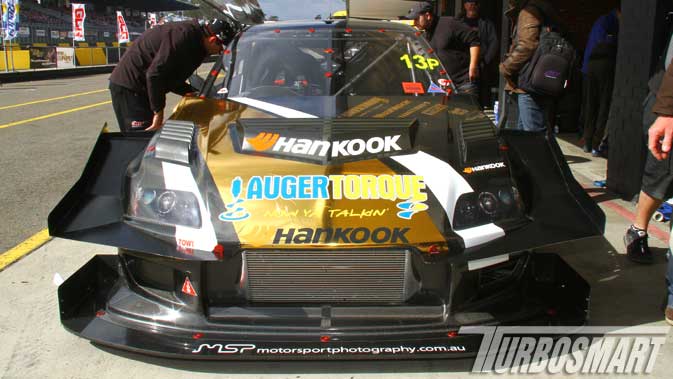 It's no exaggeration to say that this is the most ground-breaking time attack car ever made. As the first videos and pictures emerged of the car's build late last year, the anticipation surrounding the project skyrocketed. The build was so radical that it split the time attack community into two "will it – or – won't it" camps. Of course for those involved in the project there was never any doubt…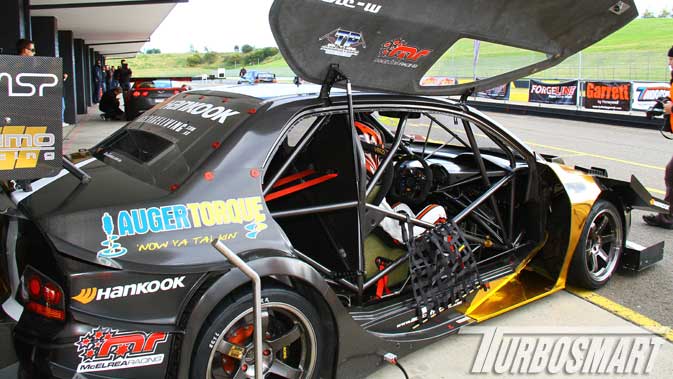 As if to silence its critics, at this year's World Time Attack Challenge the car, in the expert hands of Warren Luff, set a new track and event record, obliterating its opposition both on the track and on the online forums. With the 2012 WTAC run and won, we take a closer look at what makes the Nemo Racing Mitsubishi Evo tick, or rather, roar.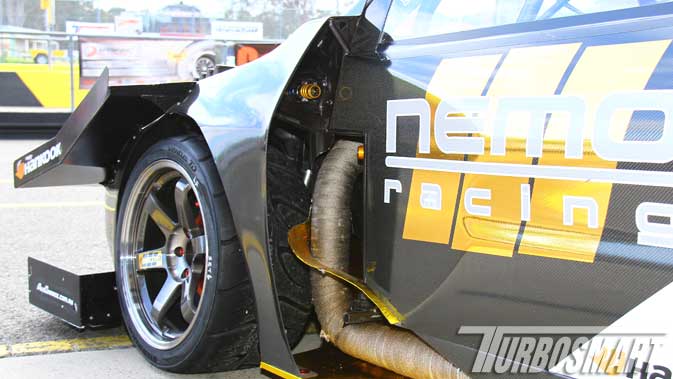 The man behind the car – Chris Eaton, took a slightly different approach to building a time attack car. Getting the right people on board was the key element. Among them was an aero dynamics expert, Andrew Brilliant. Andrew's role proved to be crucial as Chris recalls in an interview with the World Time Attack Challenge:
"Andrew saw the potential in Nemo immediately.  As we were working towards a car that was chassis-wise superior to most other TA cars, it screamed for an integrated Aero solution."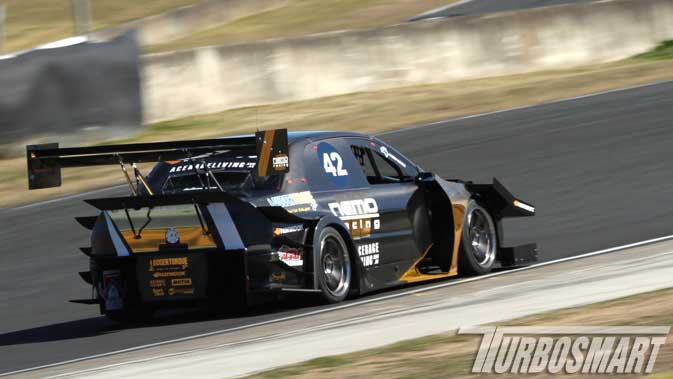 One look at the car's bodywork shows just how radical the aero is. And it's not just for show either – at the car's maximum speed (312kph) the aero package generates up to 2.5 tonnes of downforce. It's that downforce that keeps the car planted, allowing it to brake later and carry a lot more speed through corners.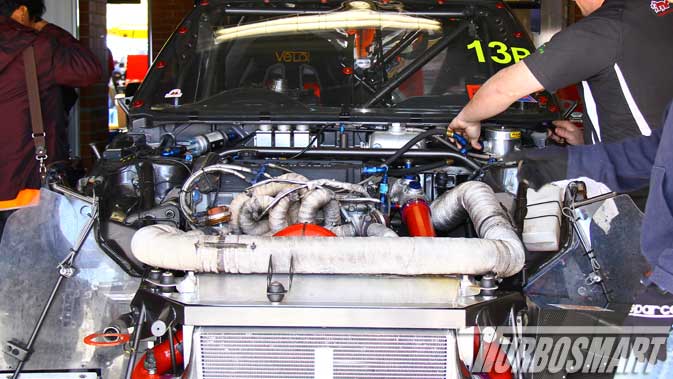 Of course to push all that aero forward the car needed an engine with plenty of power. The engine used in Nemo is a 2.2L stroker 4G63 with just about everything inside forged. A 62mm BorgWarner turbo is kept in check by two Turbosmart Ultra-Gate38s. The whole package is good for around 800hp at the wheels.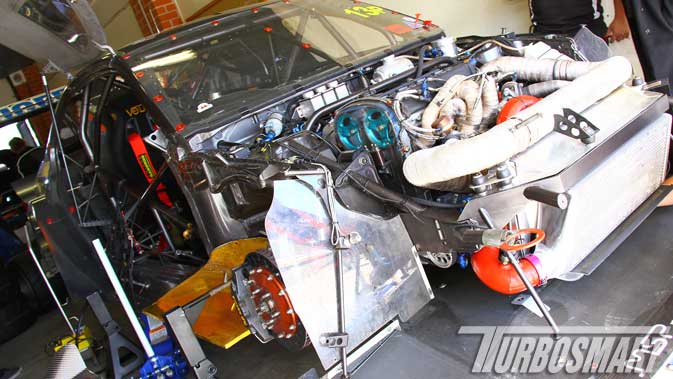 With carbon fibre panels replacing most body panels and a stringent weight control inside as well, the car's weight has been reduced to just 960kg, getting close to that magic 1:1 power to weight ratio.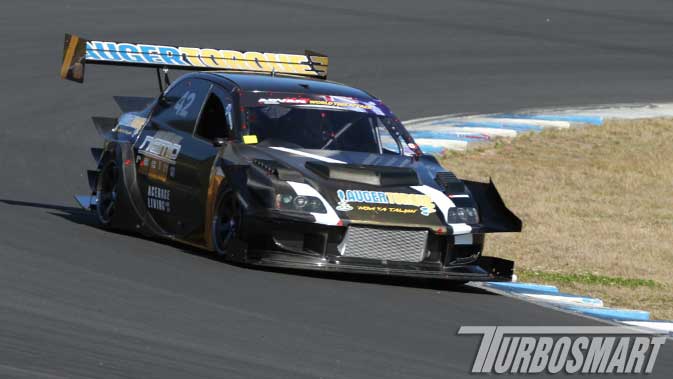 For a car that's so complex, its formula is pretty simple: build a powerful and reliable engine, marry it to a drivetrain that can cope with the power, add suspension capable of keeping the car planted on the track, wrap it in a sophisticated aero and add a gun driver.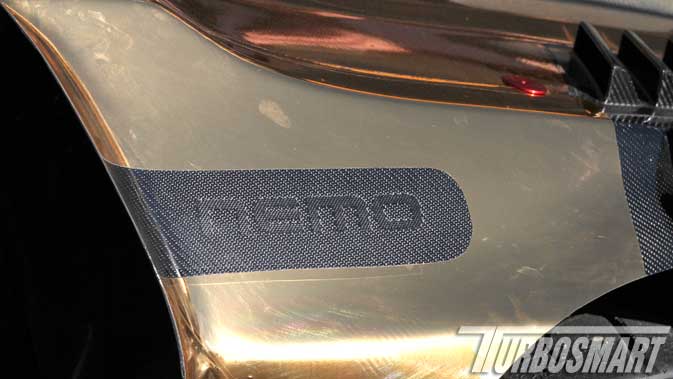 It's no surprise that the list of companies involved in the project reads like the "Who's Who" of the performance industry; MoTeC, MCA Suspension, Norris Design,  AP Racing, Porter Fabrications, BorgWarner, MakTrak and Turbosmart.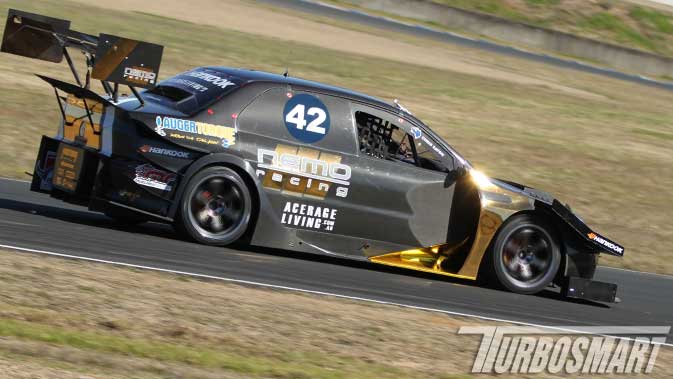 By ticking all the boxes Chris has produced a ground-breaking race car that has sent everyone else back to the drawing board. A sign on the shirts Nemo crew wore at WTAC sums it up rather succinctly. Nemo Racing – The Benchmark Has Been Raised.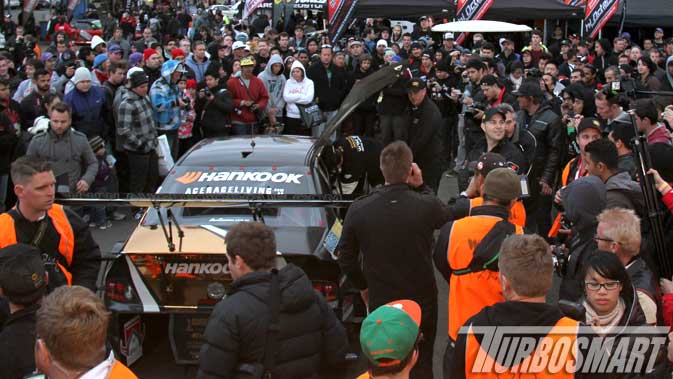 ---