Big news for Luppino Racing
---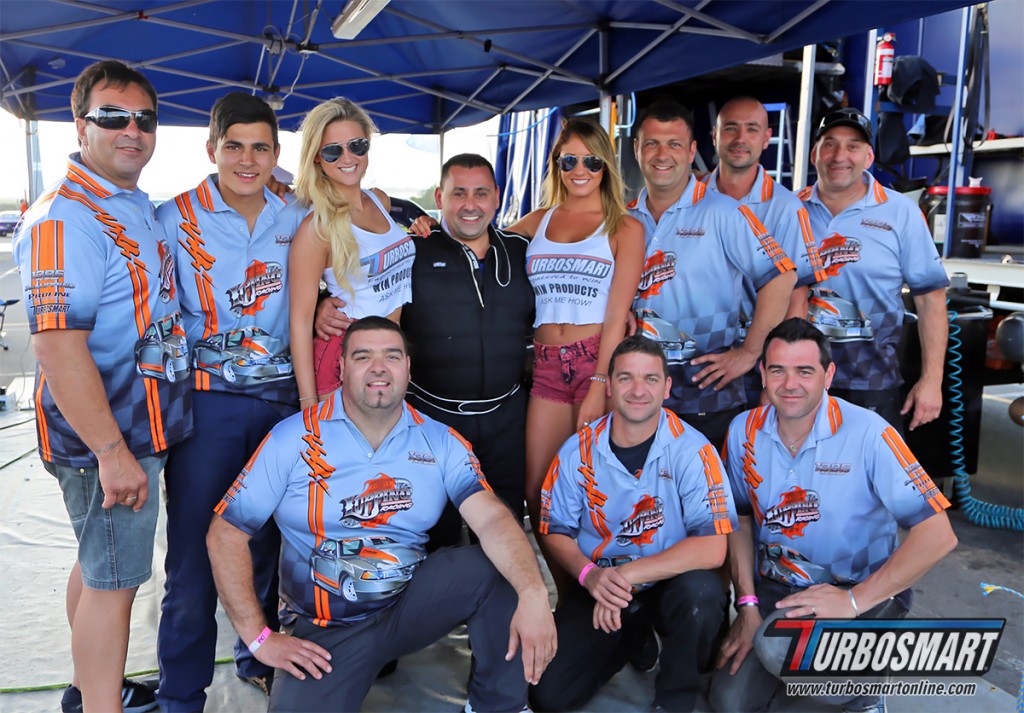 For Dom Luppino and the gang at Luppino Racing it has been one hell of a start to the APSA season. After a successful trip to New Zealand to debut the big Turbosmart sponsored V8 Mustang at the 4 & Rotary Nationals, the boys have been working around the clock as the car was delayed coming back.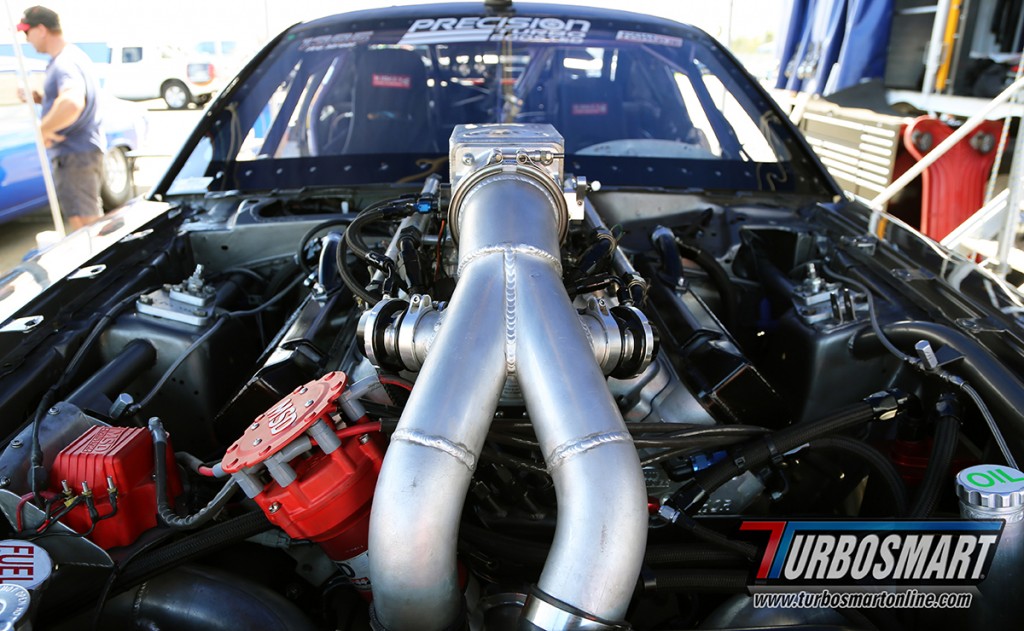 A quick freshen up of the big block was needed before the beginning of season, and the team only just made it to the first round of the APSA series at Willowbank raceway in Queensland by the skin of their teeth. Quite literally! The trip up from Melbourne involved putting the transporter on two wheels to avoid a head on accident with two drunk guys in a car. Luckily the Luppino crew chief's quick thinking and driving expertise meant they made it to Willowbank in one piece.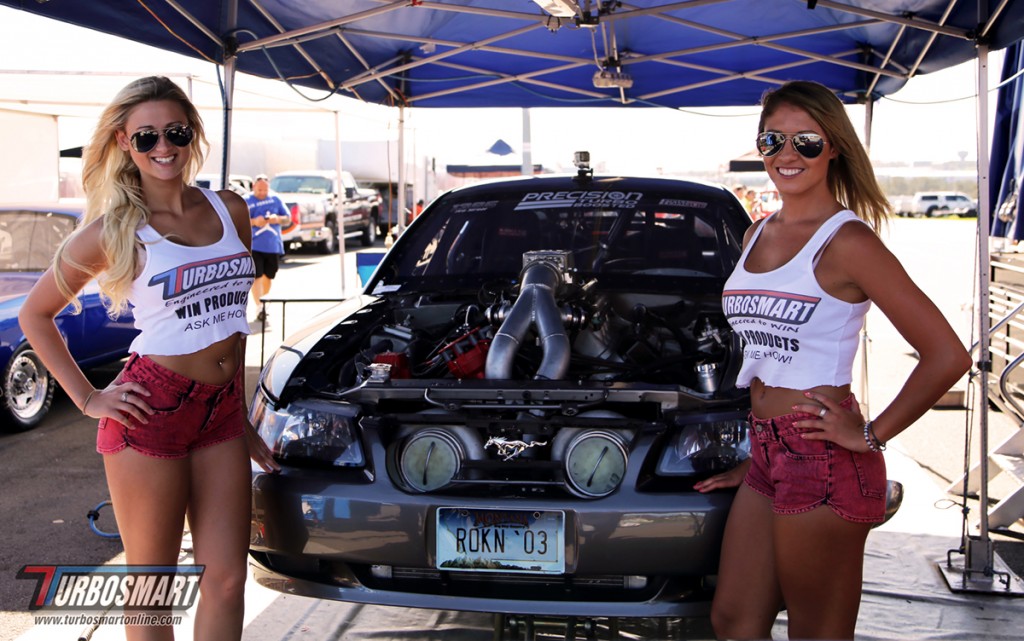 In Queensland the car sounded as crisp as anyone has ever heard it and it performed flawlessly. Dom top qualified with 6.8@217 and followed it up with another five runs at 6.8s. Not a bad bracket car, hey! The team then went on to the final and took the win for the first round.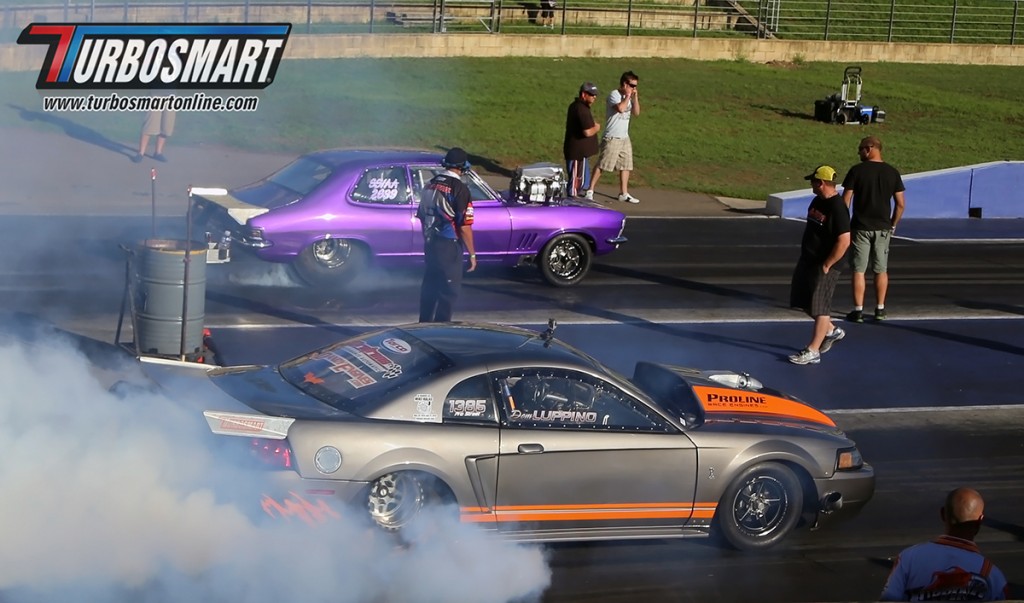 Luppino racing in the Turbosmart mustang has dominated Pro Street Blown for more than four years. Winning two out of three championships and top qualifying  at every single meeting they have attended in the last three years. Not to mention holding the Australian pro street blown record for nearly five years now.
With such a successful car, you'd think Dom wouldn't ever think of parting with it, but then along game a man with a sack full of just the right number of coins in it, and just like that, the Mustang had a new home.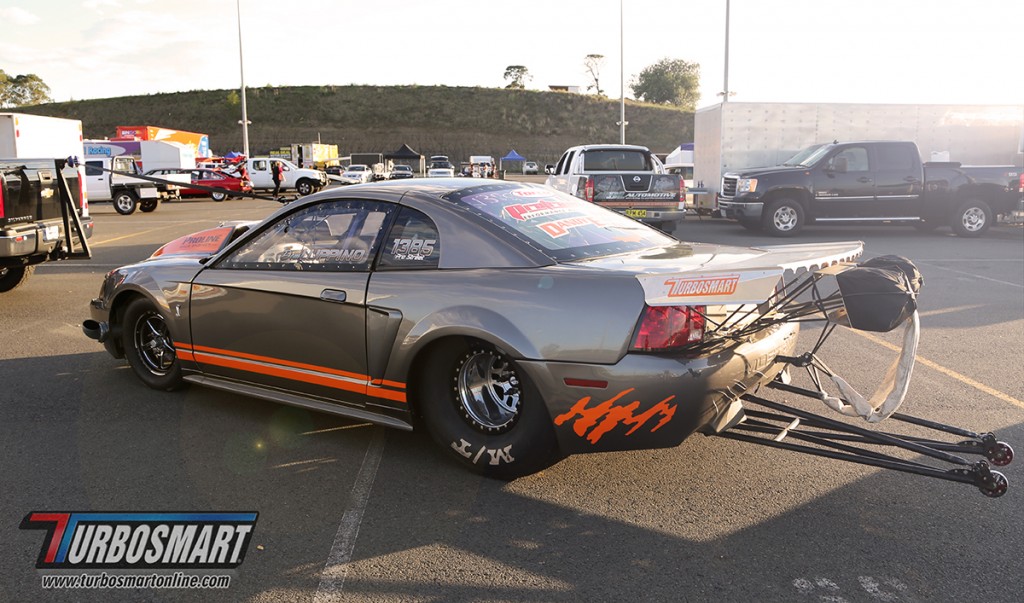 It is far from over for Luppino Racing, however. Dom has already purchased another car, which is currently in the USA and is planning to change classes. Luppino Racing will be moving to outlaw radial, and aiming to get 4000hp down on a street tyre! That's not an easy task, but with Turbosmart in the passenger seat again, Dom is up for the challenge!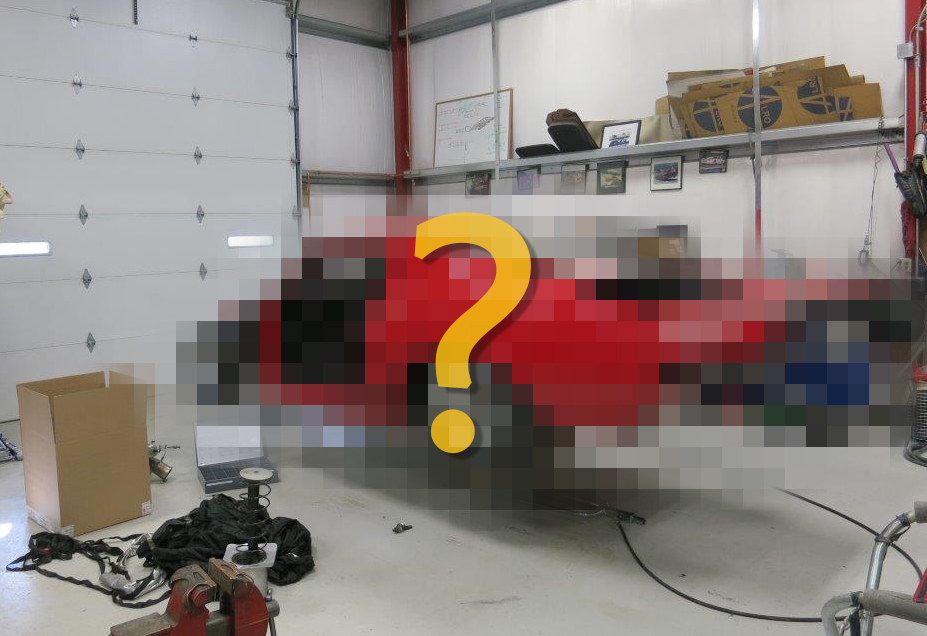 We've seen pics of the new car, and while we aren't allowed to publish them yet, we can tell you it is a real looker. We can't wait to see it on the track!
---