Boost My Ride Competition
---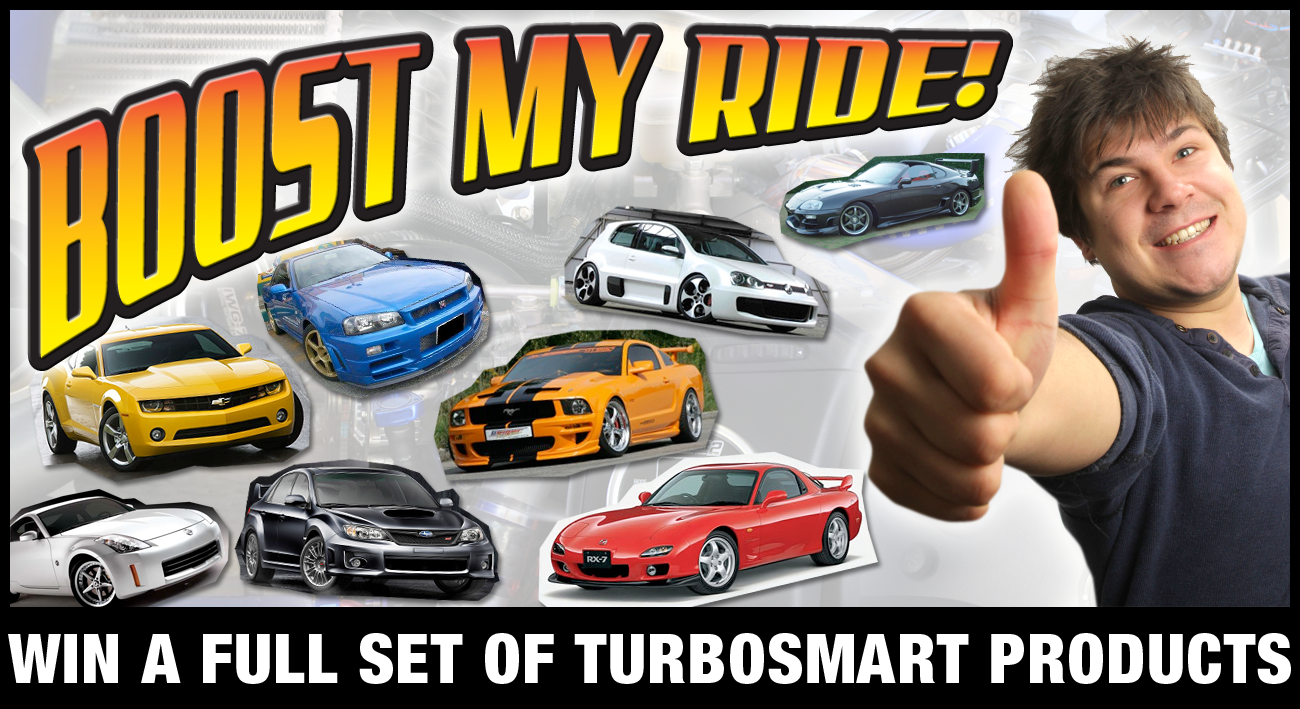 Want to have your car fully equipped with Turbosmart performance products?
Of course you do! Enter the Boost My Ride competition and your car could become a Turbosmart catalogue on wheels.
---
How do I enter?
It's easy, all you need to do is Go To The Competition Page and submit a picture and a brief description of your ride.
When does the competition end?
The competition ends on Friday September 28th.
How is the competition judged?
The judging is done by our website visitors – car with the most votes wins! Anyone can rate your ride and you can rate other people's rides.
How do I get more people voting for my car?
Firstly, make sure the picture you submit is of good quality. The better the picture the greater your chances of winning. Next, get all your family, friends (even enemies) to vote! Spread the new news via your Facebook Page and Twitter, post the link on your blog or website. Then just sit back and watch the ratings soar.
How will I be notified if I win?
You will be notified via email so make sure you enter a correct, valid email when submitting your entry.
What do I get if I win?
If you are the lucky winner, we'll provide you with every Turbosmart product that fits your car. Choose from our range of BOVs, BPVs, Boost Controllers, Wastegates, Fuel Pressure Regulators or Silicone Hoses.  Good luck!

---