Bridge Racing fine-tunes their Mustangs
---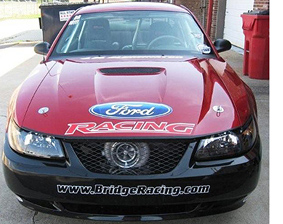 Bridge Racing have been experimenting with concreting the block and welding up the cylinder heads on their Red 4.6L 286ci Mod Motor Drag Radial Mustang. Custom-made fittings now feed the cylinder heads with the water flow needed.
"We were the first Mod Motored stock suspension car in the 7s. Not too bad considering it is a full weight Mustang with factory wheel tubs, electric windows, all factory body panels and even the back seat in tact!" reported Marvin of Bridge Racing.
"We are using a single GT4788 turbo with 325/50/15 Radial tires. Turbosmart wastegate/BOV combination takes care of the boost control side of things. We hope to have our new engine up and running soon with some updated goodies and go after some more records!"
Not to be outdone, Bridge Racing's white 5.4L drag radial Mustang made it through to the Semi-Finals down at Bradenton, Florida and currently sits comfortably in 3rd position in NMRA Championship points. NextNMRA race is New Jersey May 13-16, 2010.
For more info go to www.BridgeRacing.com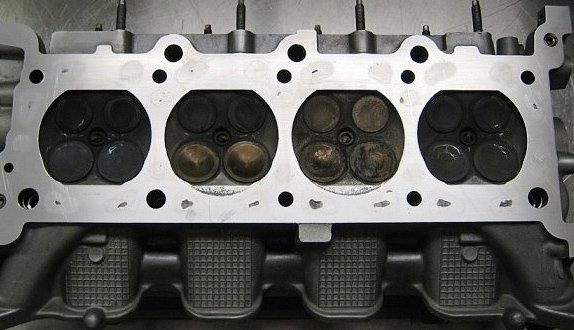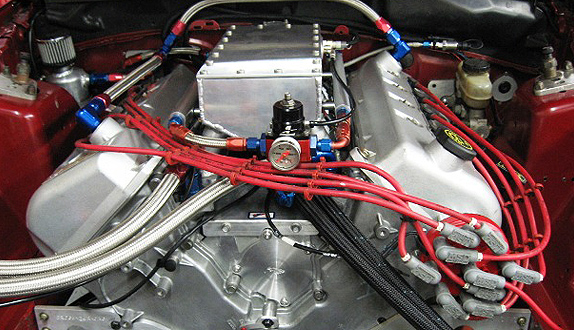 ---