CompGate40 Competition Winner
---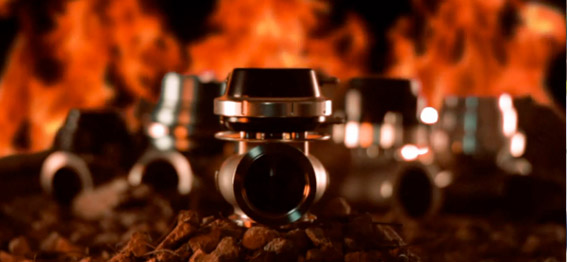 We think the Comp-Gate is the toughest wastegate in the known universe. To prove it, we are putting out a duel challenge! Tell us who you think is worthy of going head to head against the mighty Comp-Gate in a no-holds-barred virtual duel. We're giving away one Comp-Gate40 every week to the best entry!
After much deliberation, and many great entries, The first week's winner of the Win a Comp-Gate Competitionat CompGate40.com is Shelby351 with his entry – The Daleks.
Congratulations Shelby351 – a brand new Comp-Gate40 is on its way to you now!
We have drawn the first weeks' winner, but there are still two more weeks and two more CompGate40s to win so keep those entries coming!
Name: Shelby351
Comp-Gate Versus The Daleks
Despite the family resemblance, there was no love lost between The Daleks and CompGate. The Intergalactic killing machines targeted CompGate with their Death-beams – a weapon usually capable of frying a human in a second. But the heat-proof Comp-Gate40 merely shrugged off this assault and whipped out its Sonic-Ring-Adjustment-Tool and zapped the circuits of the Daleks to mush.
Verdict: Comp-Gate saves Humanity!
To enter and find out more about the competition click here
---