If you buy fake parts… you're gonna have a bad time.
---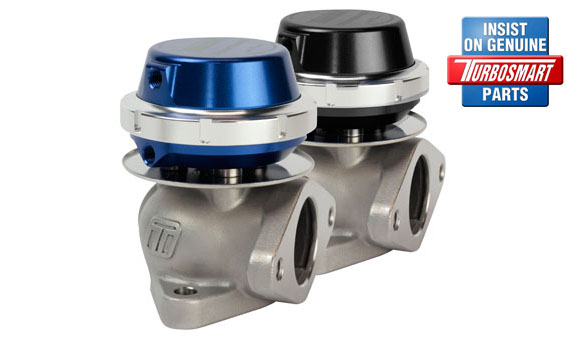 Here at Turbosmart we take painstaking efforts to stop counterfeiters. We monitor the internet, speak closely with our dealers and customers, and do our very best to keep fake products off the market. Why? Because, when someone sells you a counterfeit Turbosmart product, it not only hurts us, it hurts you too. However, the world is a big place, and it is unfortunate that occasionally some counterfeit products slip through to the market.
Why counterfeit products are bad:

While a counterfeit item may look a lot like a genuine Turbosmart part, there are huge differences in the build quality between the two products.
Every single Turbosmart product is machined to the highest standard, and then hand-assembled and individually quality tested before it gets packed and shipped. That's right EVERY Turbosmart part is quality tested. Not one in 100, not one in 10. Every part.
How many counterfeit parts go through that same quality testing? None. Quality control isn't the only thing missing when you buy a counterfeit part. You also don't get any aftersales support or any kind of warranty when something goes wrong.
A counterfeit part might work for a short amount of time, but sooner rather than later it will fail. And when it does, it may cause severe damage to your engine. All the time, effort and money you put into your pride and joy could be wasted because of a single dodgy part. Worse still, an engine failure may even result in a life-threatening accident.
When you buy genuine, you support your favourite brands:
Whenever you buy a genuine Turbosmart product, you are supporting an Aussie manufacturer, and the jobs of hard-working Aussies and Americans employed by it. You are supporting an industry leader that wants you to have the best parts possible. By supporting us, you are allowing us to keep on innovating and inventing, so we can keep giving you the awesome high-performance, high-quality, high value products you expect from us.
Keep yourself safe:
When purchasing Turbosmart products, we recommend you always buy through an authorised Turbosmart dealer, we have a full list on our webpage.
We do not sell our products on "Alibaba" or other Chinese wholesale websites. Any products on these sites are cheap replicas and do not go through our rigorous testing. It should also be noted that is illegal to purchase from this website, or to resell any counterfeit Turbosmart item.
Genuine Turbosmart products are built to last, so you may find yourself looking at purchasing a second hand item. If buying second hand, always ask seller for receipt of purchase or information on their supplier, so you can check our website dealer listing.
If you are unsure about the authenticity of a product, please email a few photos of the part in question to sales@www.turbosmart.com. We are more than happy to verify it for you.
For any further questions or information regarding counterfeits, or if you would like to report a counterfeit to Turbosmart, please email legal@www.turbosmart.com. All help in combating counterfeit sales and production is rewarded.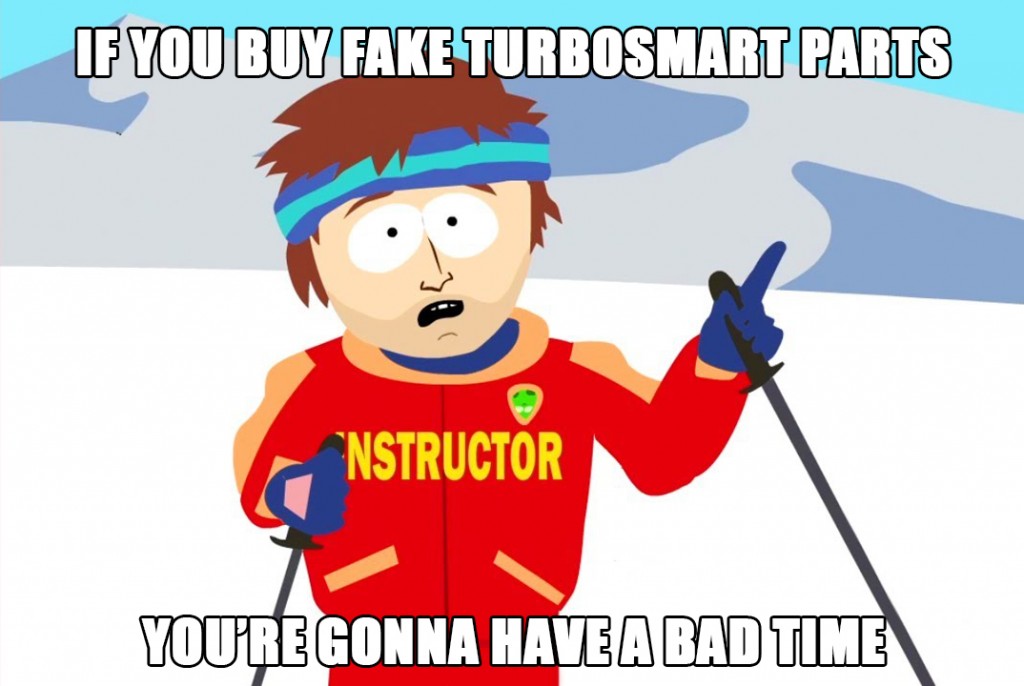 ---