---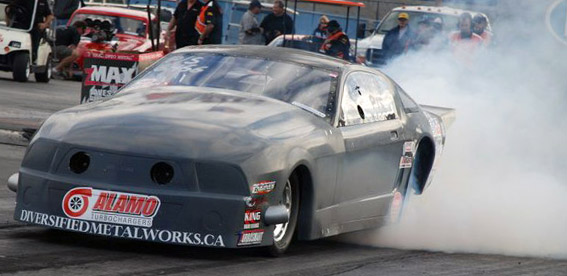 It has been a long road for Dal Sangha to get back into a race car after his spectacular accident in August 2008.
The new car is a 2010 Mustang built by Diversified Metal Works using a Hairy Glass body. The engine is a 449" small block Ford with Brodix Neal 202 cylinder heads on top of a Dart Iron Eagle block. The twin 91mm turbochargers are controlled by two Turbosmart Power-Gate60s. The package is good for approximately 2500hp.
Big Stuff3 engine management controls the power and fuels 3 sets of 160lb injectors regulated by twin Turbosmart FPR3000 fuel pressure regulators. The power is transmitted to a TH400 using a TCS 10.5" torque converter.
Dal Sangha will be competing in CPSA, PSCA and SCSN series all in the Pro Street class. We wish him and his team the best of luck!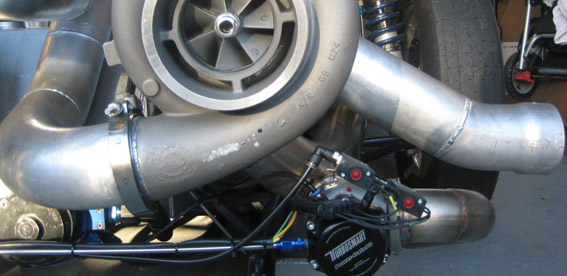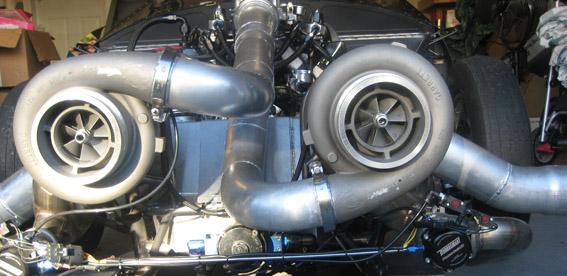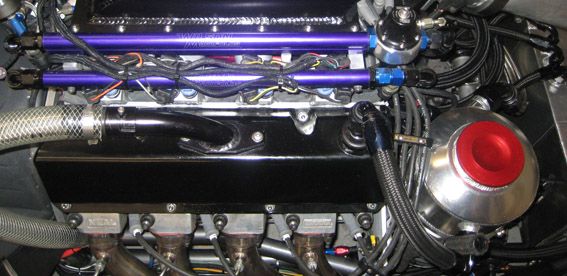 ---