Danny Reyna's STi in Fast Fours
---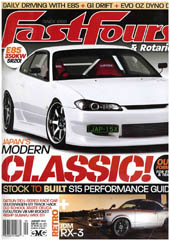 Featured in the January issue of the Fast Fours & Rotaries magazine is Danny Reyna's 2006 Subaru Impreza WRX STi.
Regular visitors to our website will recognise both the car and the owner's name – Danny and his brother Gino are the founding members of Apollo Performance – one of Turbosmart's well-respected Californian dealers and keen motorsport competitors. Their red Subaru is a common site at the local time attack events.
The blue STi performs driving, R&D and show duties and uses Turbosmart Ultra-Gate 38 external wasteage and an FPR-1200 fuel pressure regulator.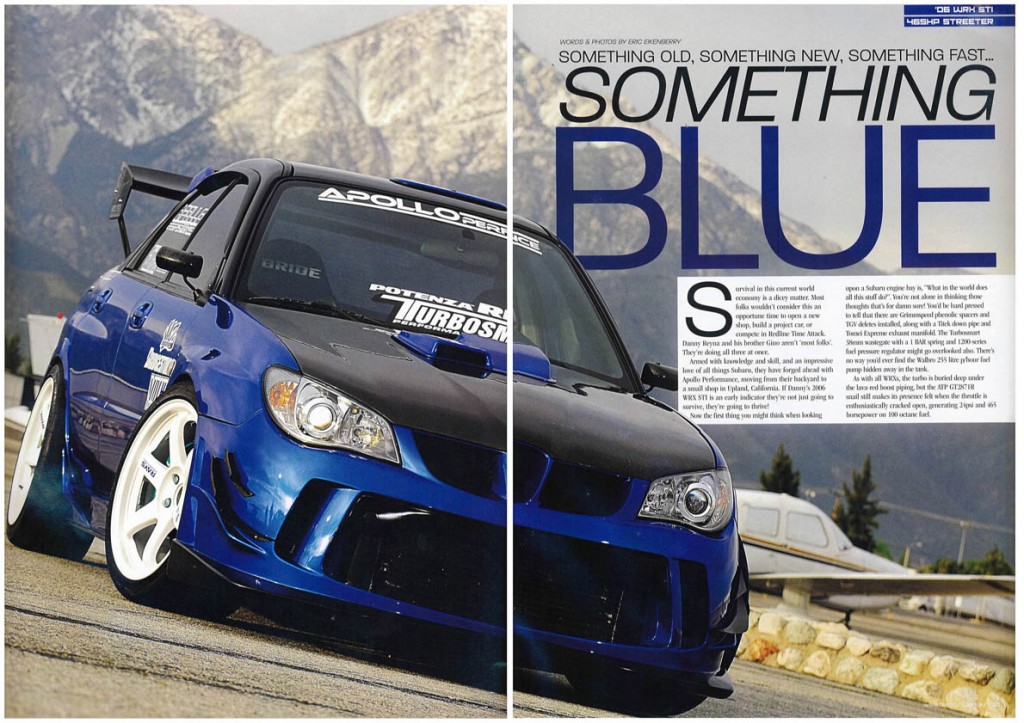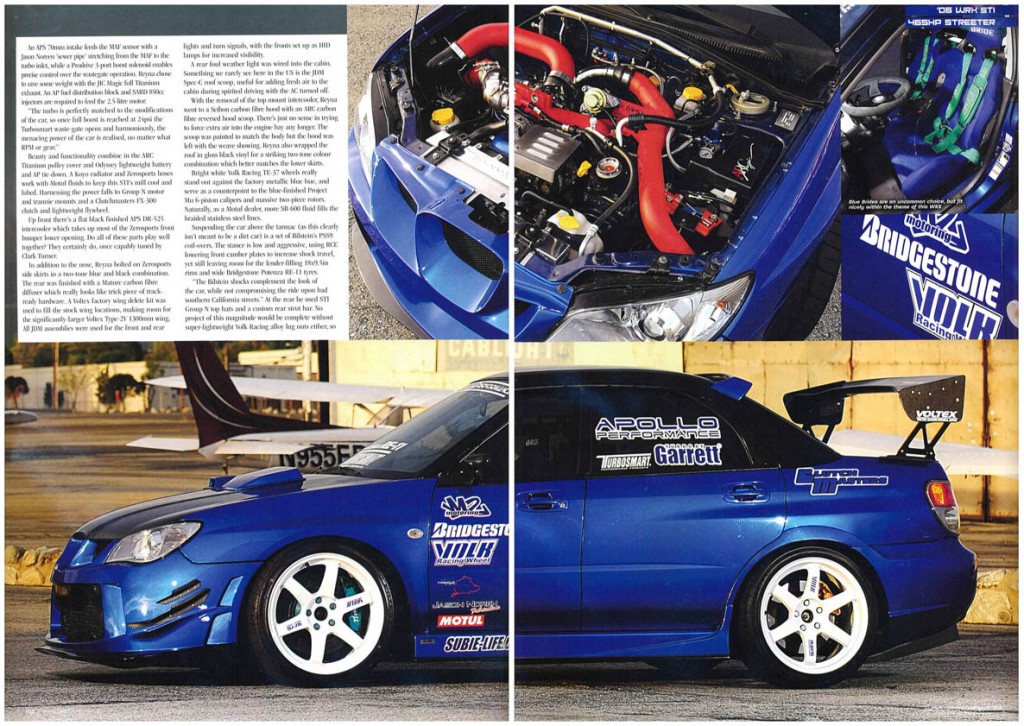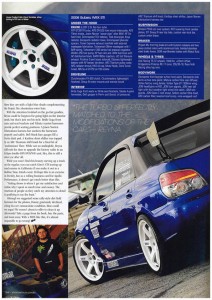 ---