Dealer Spotlight: MA Performance
---
With years of experience in every aspect of the automotive performance industry, Modern Automotive Performance is the perfect place to tune and modify your car. They are just at home doing a simple oil change as they are doing radical engine swaps and custom fabrication.
MA Performance now carries a full range of Turbosmart products and can assist you with all your turbocharging projects, be it an aggressive daily driver or an all out race monster.
Check out MA Performance's Mitsubishi 4G64 engined RX-7 (see below). With over 1000hp on tap, this car runs a PB of 8.81 @ 156MPH!
Who: MAPerformance
Where: 9905 13th Ave N, Plymouth, MN 55441
Contact: (763) 545-3800
Click: www.maperformance.com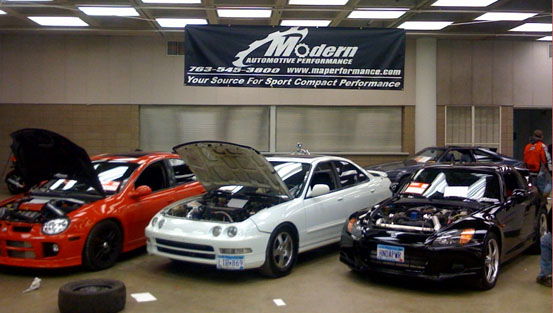 ---