Forced Induction Obsession
---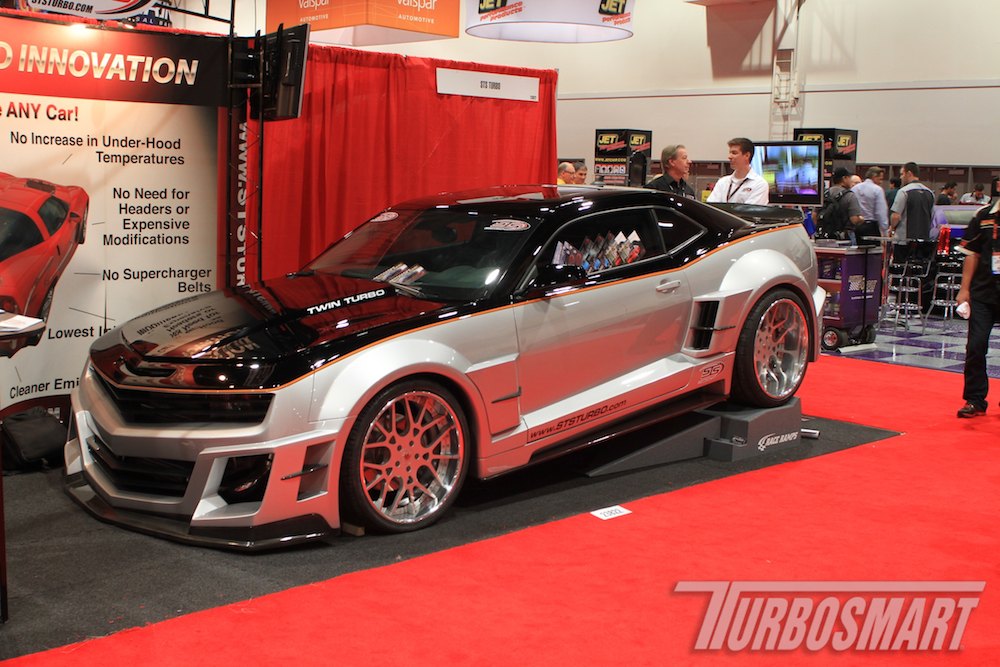 Can't decide between turbo or supercharger? Why not fit both!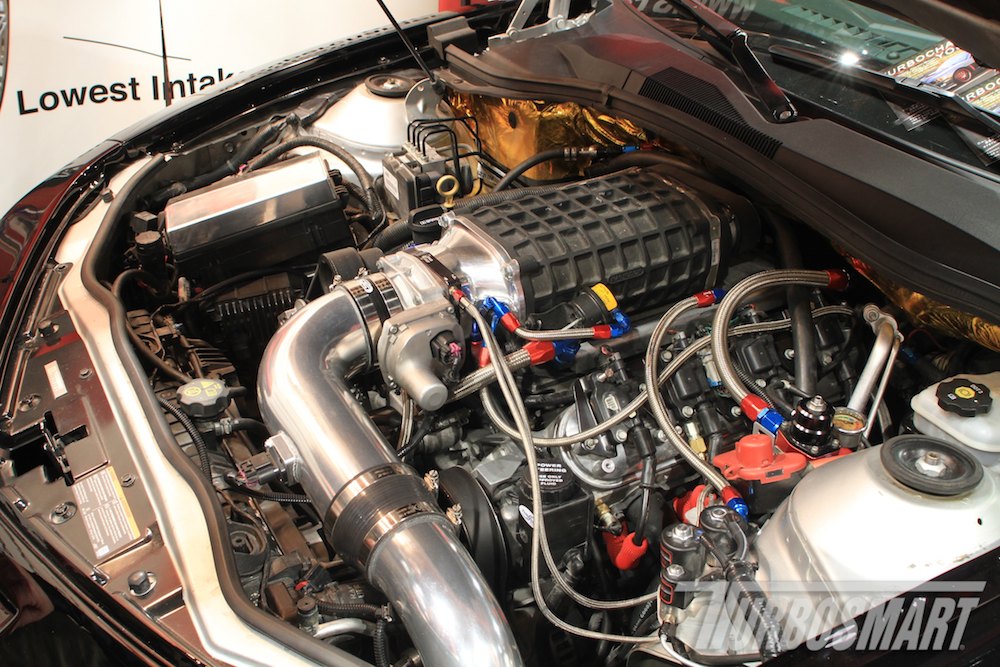 This fire-breathing wide-body Camaro is a living proof that you can never have enough power. Performance enhanced by the guys from STS Turbos, it features a rear-mounted STS twin turbo kit plus a supercharger plus a nitrous system, the car puts out 1400hp and puts a great smile on the owner's face.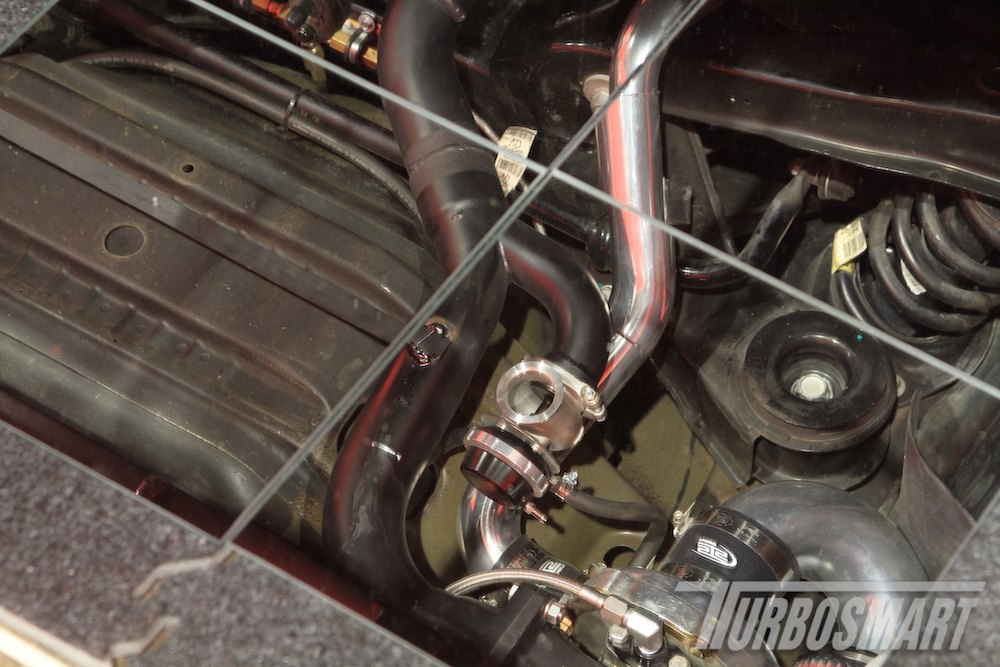 Mirrors on the floor show a trick rear-mounted twin turbo setup featuring Turbosmart external wastegates.
---