GST and Professional Awesome conquer Palm Beach
---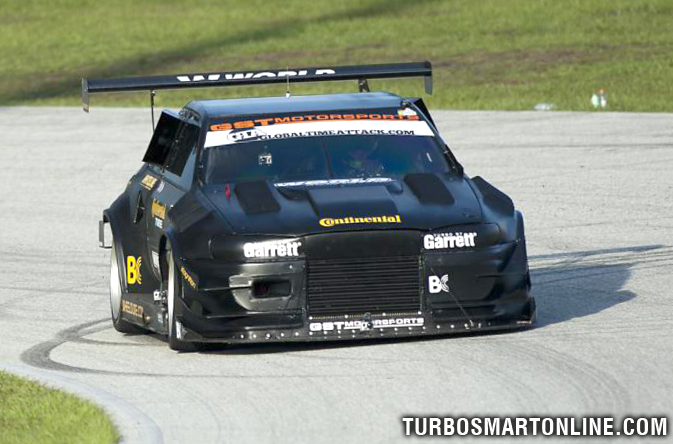 The GST Motorsports Time Attack Racing Team secured first place overall and new Time Attack track record with a lap time of just 1:16.709.
"We were definitely under the gun this weekend with only Mike Warfield to work on the car and knowing we needed to service the clutch coming into Friday of the event, so to
come out ahead like this and continue to make progress with the chassis is a bonus for me!" commented Jeff Westphal, driver of the GST Time Attack Subaru L. "The track was fairly simple, so after leaving pit-lane for the first time, the very next revolution I was able to break the record."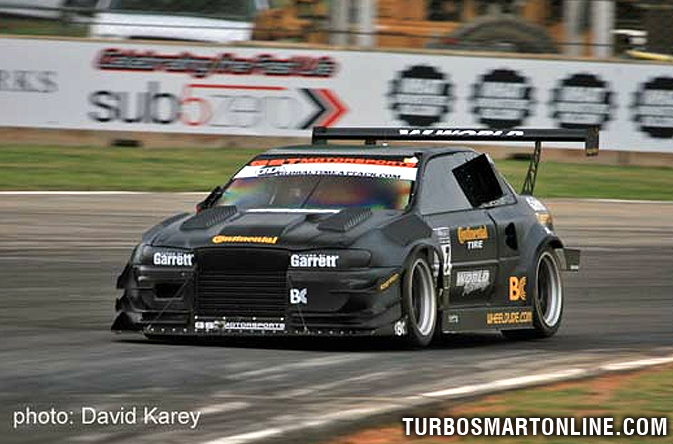 Mike Warfield, owner and engine tuner at GST Motorsports, had this to say about the
team's event:
"Going into the event knowing the clutch slave needed replacement was one thing but the unexpected need for a clutch replacement made for a little more challenging than anticipated workload given our crew shortage that's for sure!, I'd like to extend my personal thanks to Tony Szirka, Bryan Hedian and the entire WORLD Racing crew for all of their help!"
"I'm always astounded at Jeff's ability to put a lap in when it's needed and this weekend was no different with him hitting it hard straight out the gate as we juggled strategy with dynamic weather conditions and limited seat time" 
Another Turbosmart-equipped team – Professional Awesome with their Mitsubishi Evo driven by Daniel O'Donnel took out the Street AWD class win with an impressive 1:25.016 lap.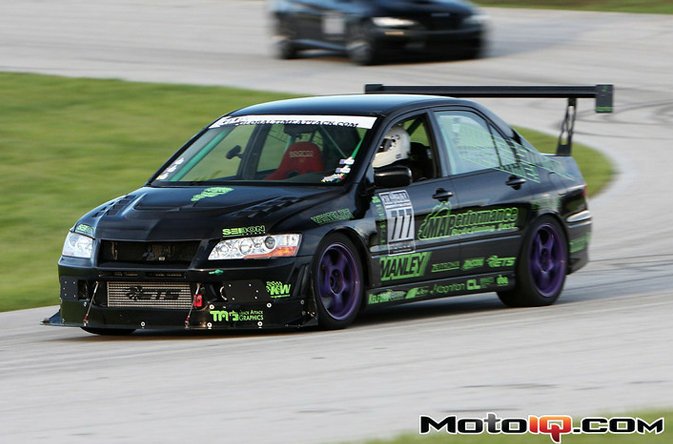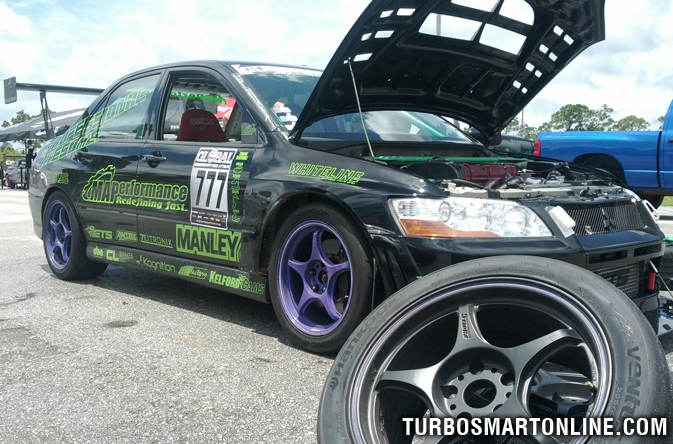 Read the event report by By Efrain Olivares on MotoIQ.com
Next round of the Global Time Attack: New Jersey Motorsports Park, NJ August 4th – 5th.
For more information get onto the official Global Time Attack website.
---