Hellion's Twin Turbo Monster
---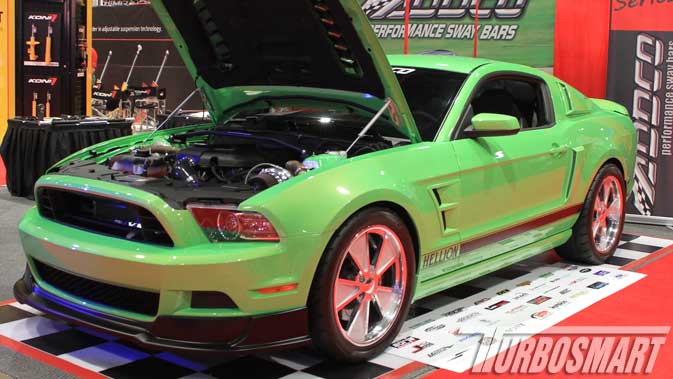 It may be green, but this Mustang GT, fitted with Hellion's twin turbo system certainly does not lack in the grunt department!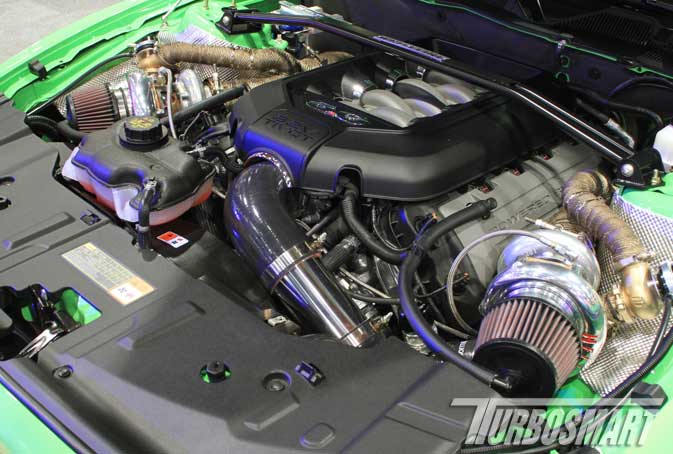 Showcased at this year's SEMA, the car features Hellion's "Eliminator" twin turbo system. The neat and compact kit can take the power output to over 600hp at the wheels with just 5psi of boost. The guys at Hellion estimate the kit can produce over 1200hp at the wheels with a built engine and the boost turned up.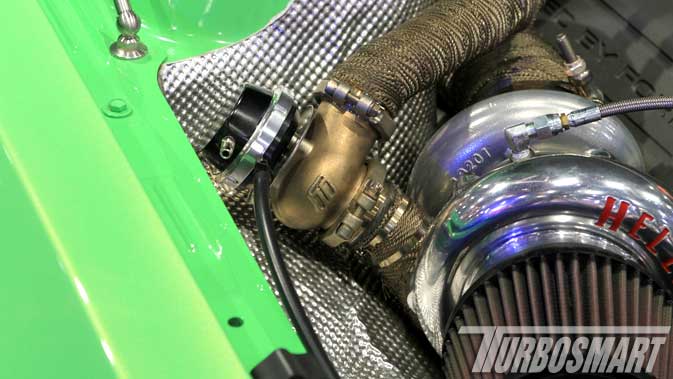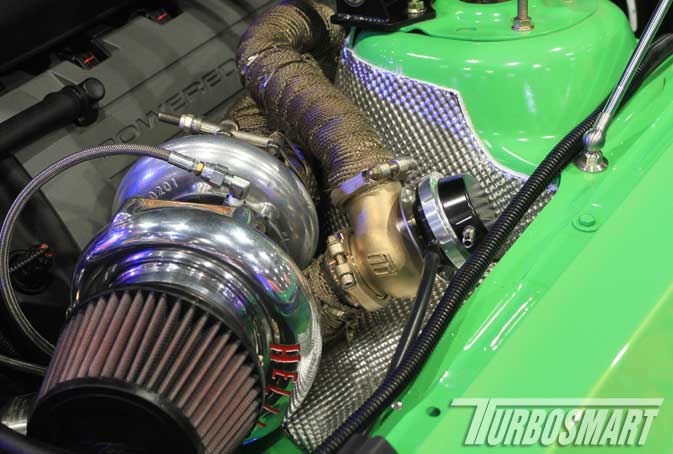 Two Turbosmart Comp-Gate 40s control the Precision billet turbos while Vee Port BOVs vent the excess air out of the system.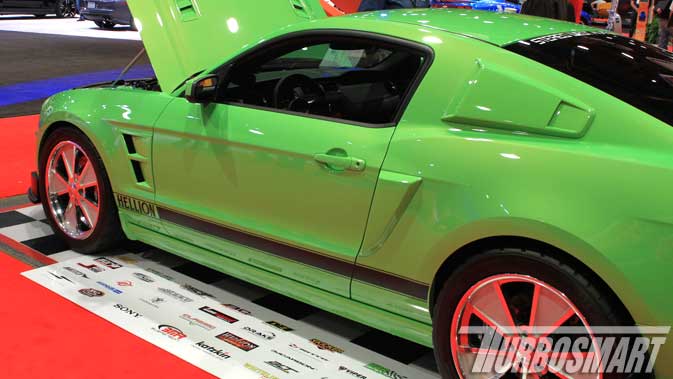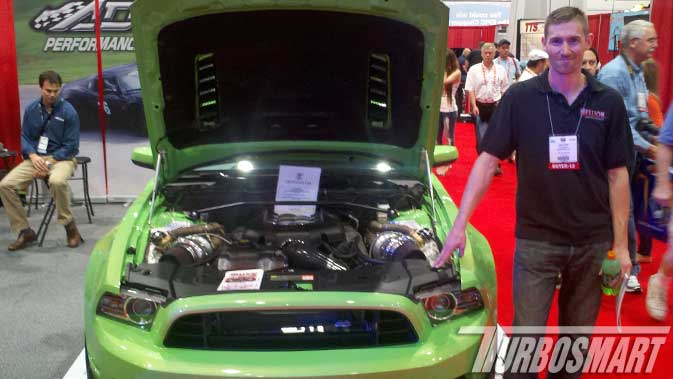 Hellion's John Urist proudly poses in front of his creation.
For more information go to www.hellionpowersystems.com
---