---
At a first glance the Venom GT can be mistaken for a standard Lotus Elise. Look closer and you will quickly notice that there's actually very little left from the car the Venom was based on.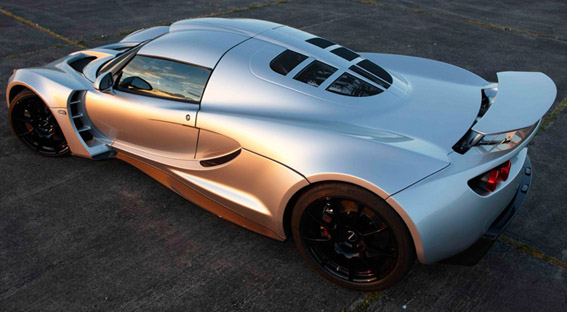 Manufactured in Silverstone, England, the Venom GT uses an all-American Hennessey Performance motor. Texas-based HPE is renowned for building big horsepower muscle cars, so it it's not surprising to find a big, twin turbo, 1200bhp Hennessey V8 beneath the Venom's carbon-fibre body.
With a kerb weight of just 2685 pounds, Venom GT's power-to-weight ratio is staggering. Its acceleration figures of 0-100kph in less than 2.7 seconds and 0-300kph in 14.9 seconds put most exotic, race-prepared cars to shame. Not bad for a fully legal street car!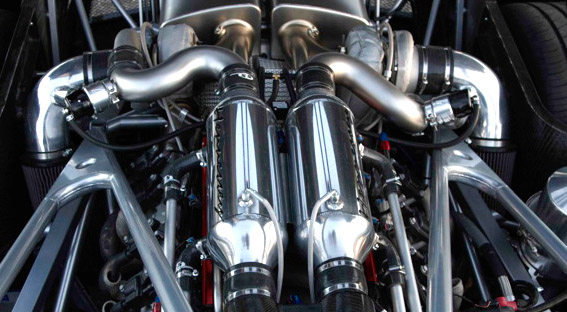 Images courtesy of Hennesey Performance.
---