Hot and Loud: Turbosmart at Summernats 29
---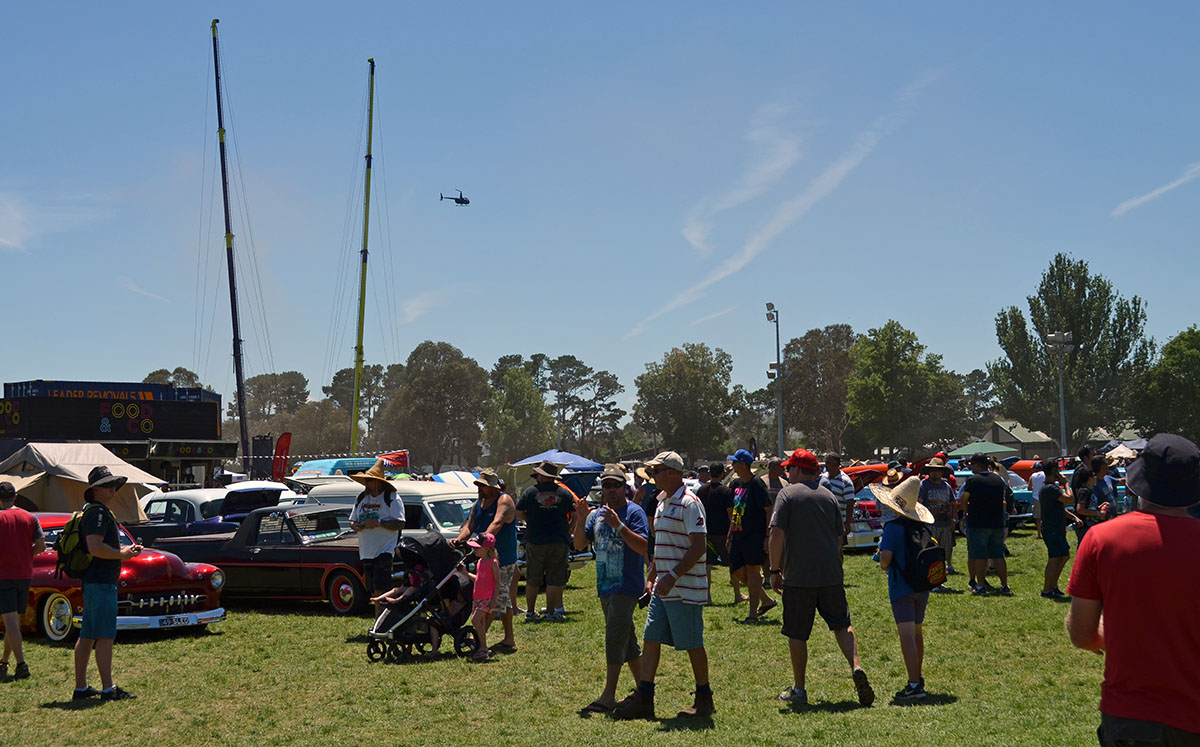 Earlier in the year, Turbosmart headed to Canberra for Summernats. Billed as Australia's biggest horsepower festival, it seemed fitting that we went along for the action.
The famous Canberra summer was certainly in full swing. Saturday saw temperatures in the mid-30s, while Sunday was hotter still. In terms of atmosphere, it's hard to find an event that captures the old school world of big engines and big horsepower quite like Summernats. The noise is immediately apparent. Biblically loud V8s sucking in air through massive superchargers towering out of their bonnets were certainly not in short supply. The drivers happily rev these monstrous engines for the cheering crowds gathered around the Tuff Street and Main Street cruising circuit within Exhibition Park. Tyre smoke, and the overpowering, sickly sweet smell of ethanol was thick in the air.
The first stop for us Turbosmart enthusiasts was the show 'n' shine, where we found a diverse range of Turbosmart-equipped cars among the entrants. This VL Calais Turbo won the Street Commodores Car of the Year in 2013. Pushing out nearly 800hp at the wheels, and immaculately finished, this Commodore sported a Turbosmart wastegate, fuel pressure regulator, and eBoost2.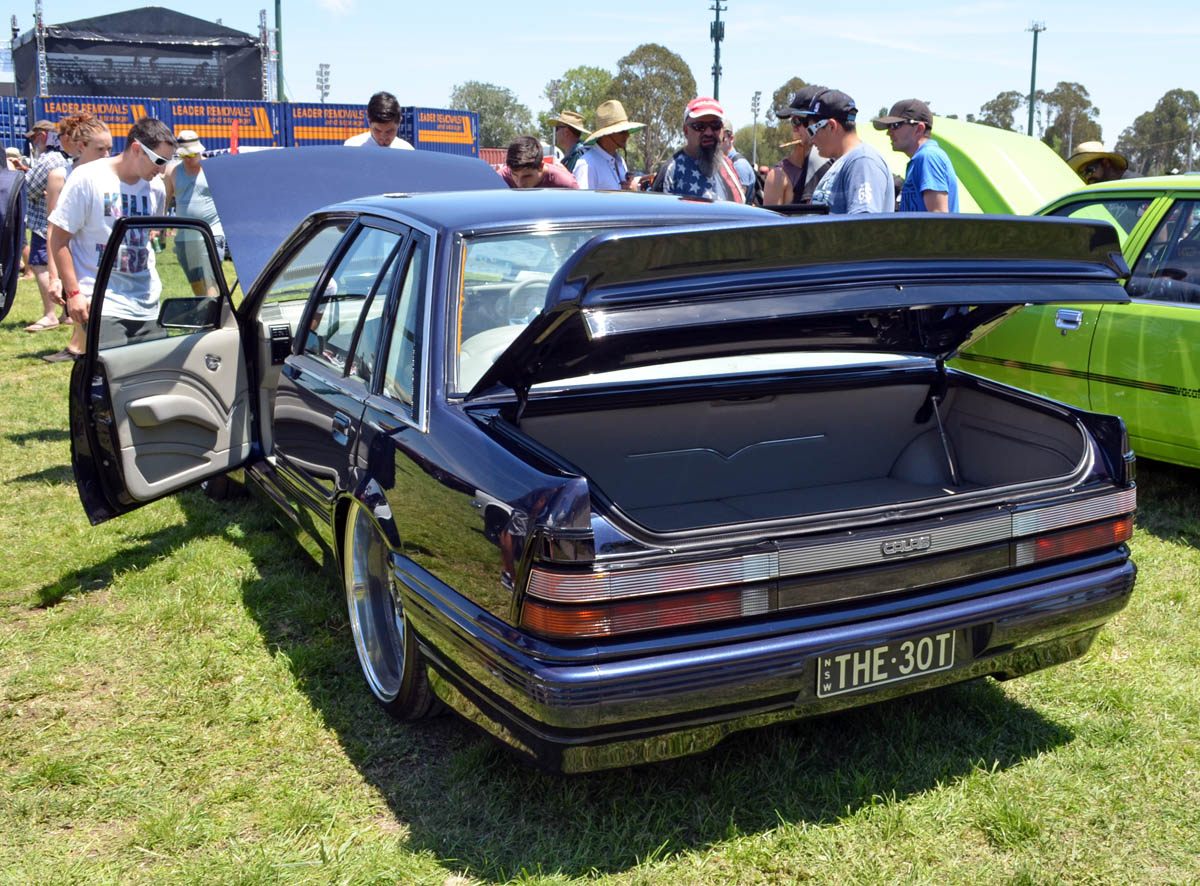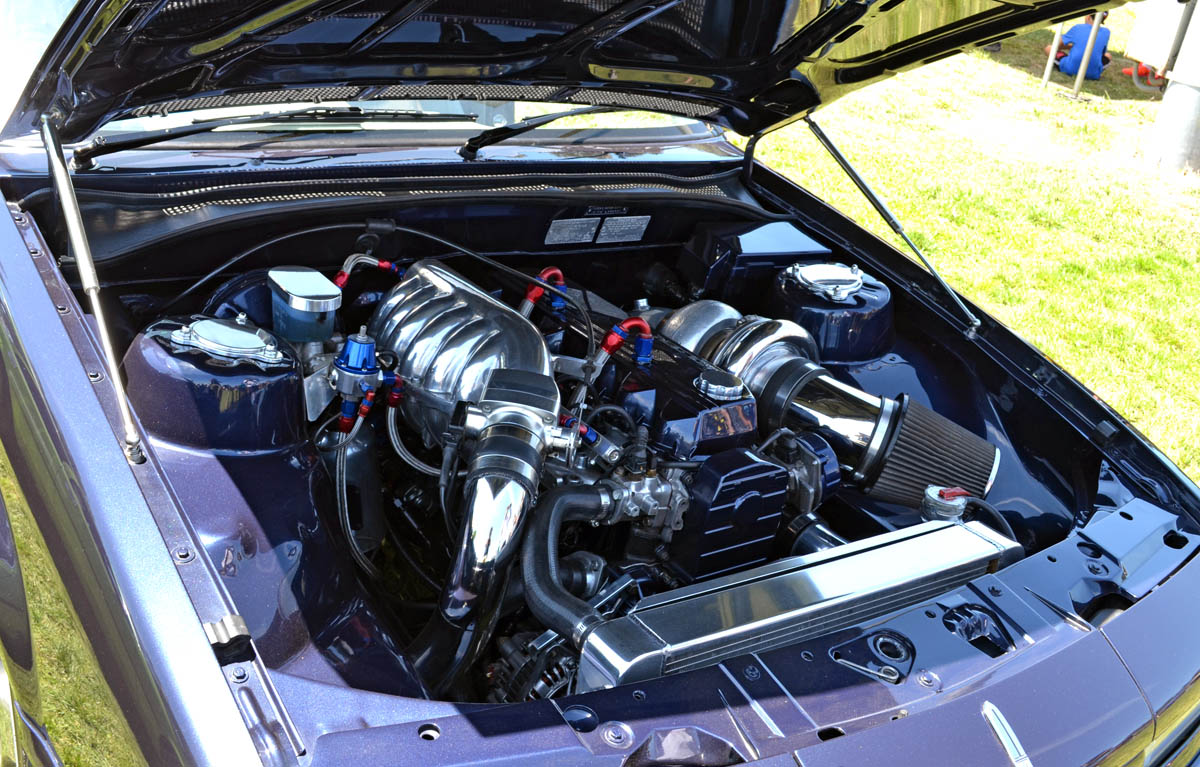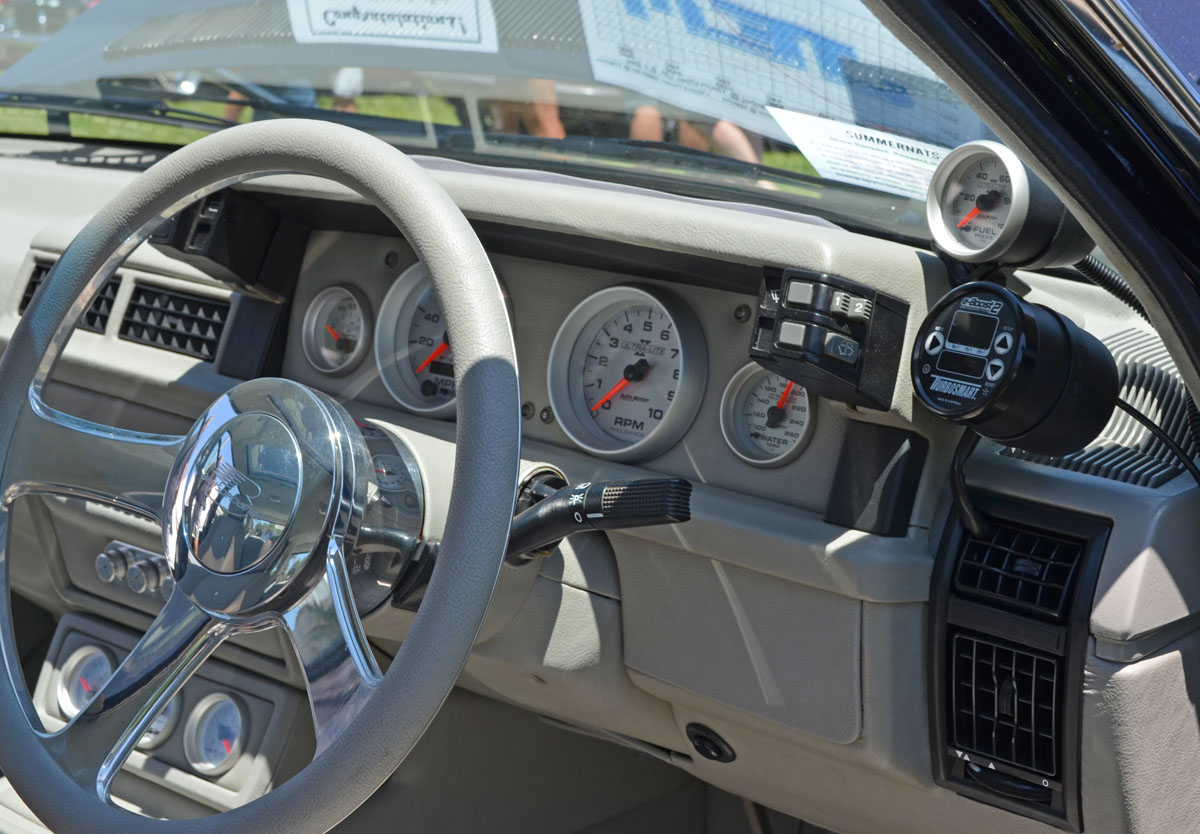 Another Turbosmart-equipped VL Turbo did things a bit differently. An old school Turbosmart wastegate suits this car well. The grandma-spec exterior is only affected by aftermarket wheels, and the trademark big intercooler hanging out of the bumper.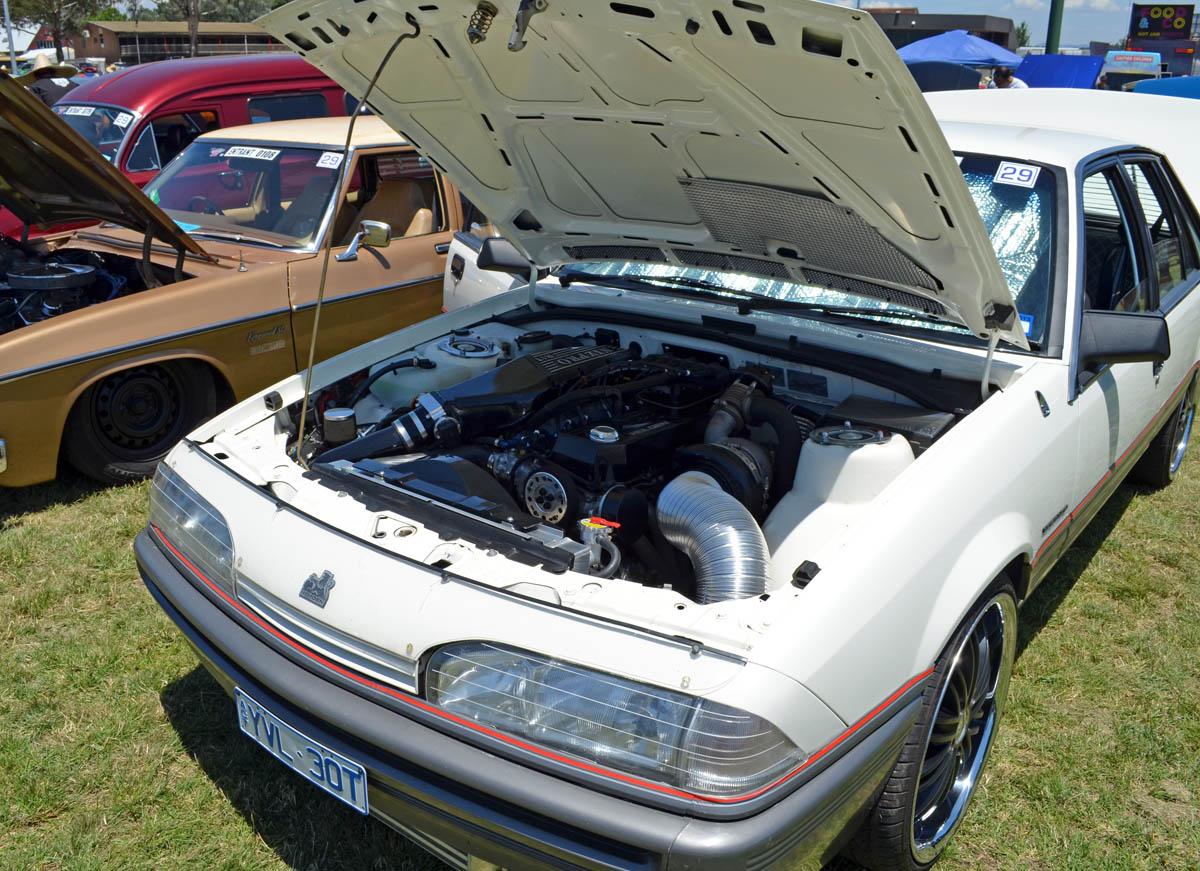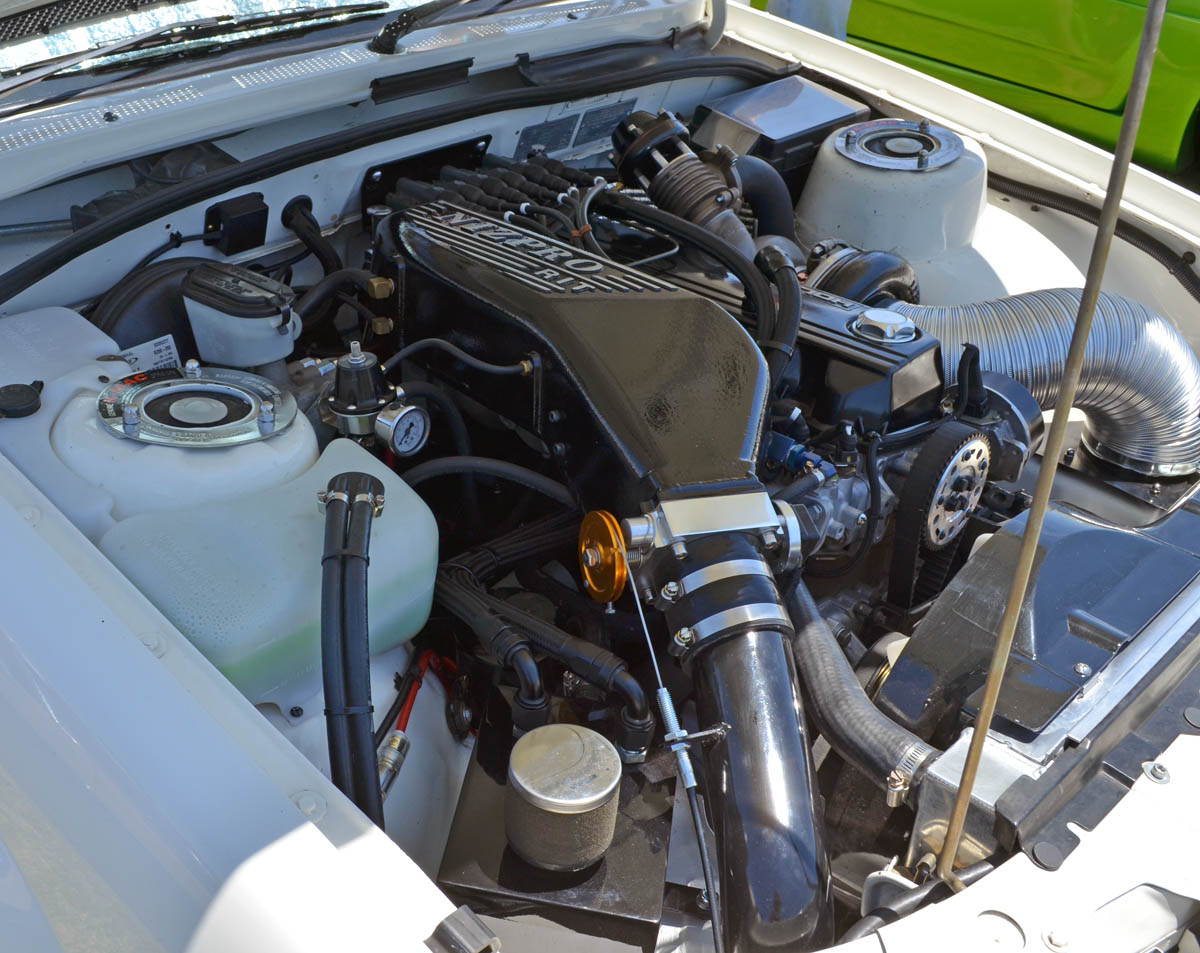 From the red camp to the blue camp, this BA Falcon XR6 Turbo ute packed an oversized turbo under the bonnet, hinting towards some real tyre-frying power.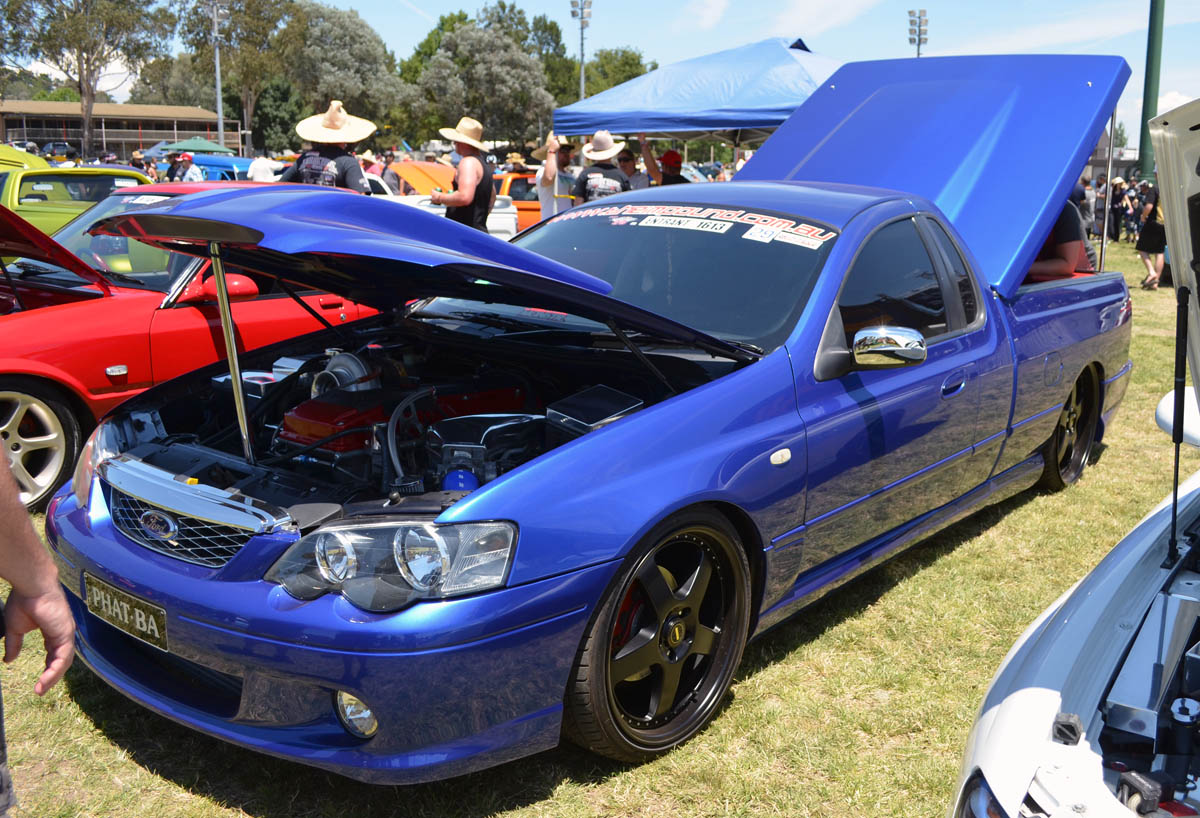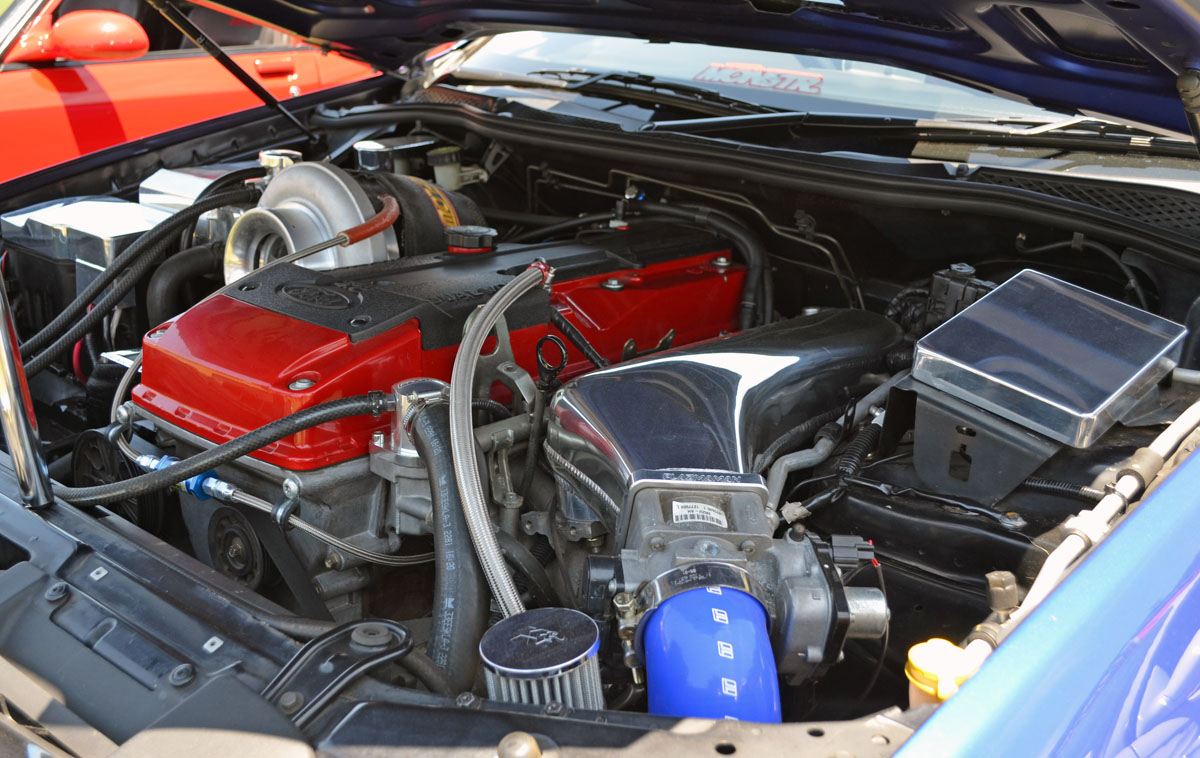 Rotary fans were catered for as well, with this Mazda RX2 worked over by the guys at SDR Motorsport.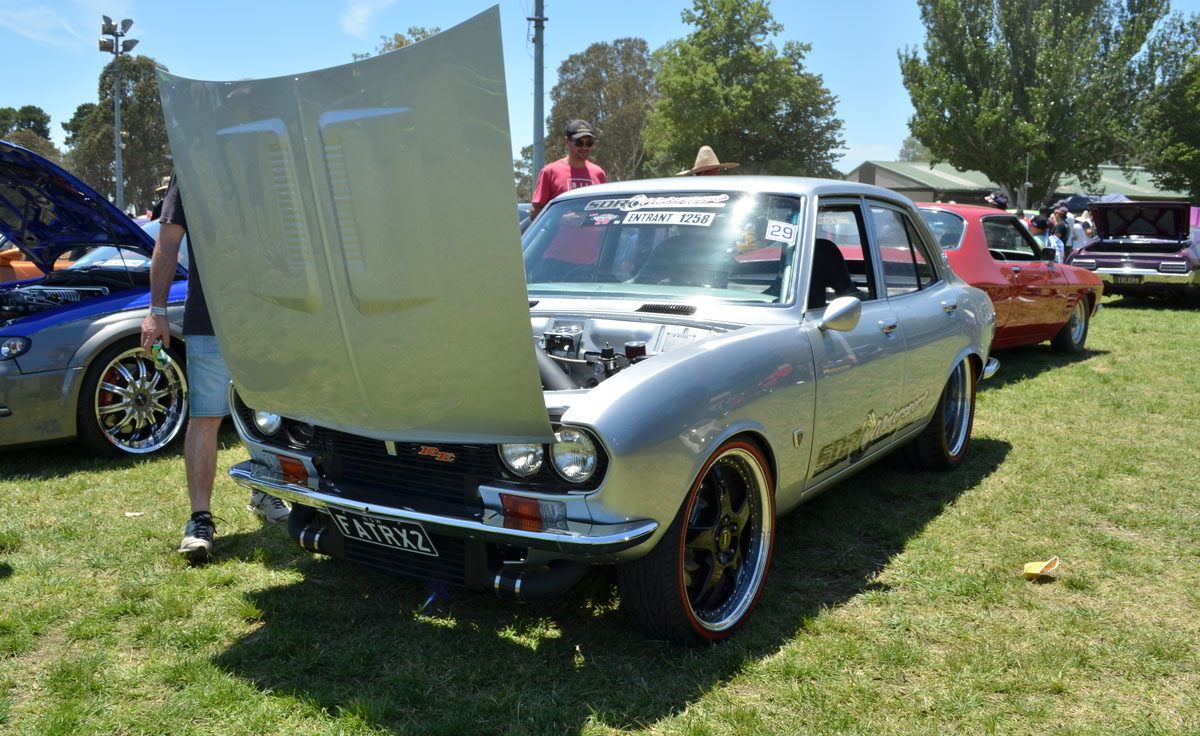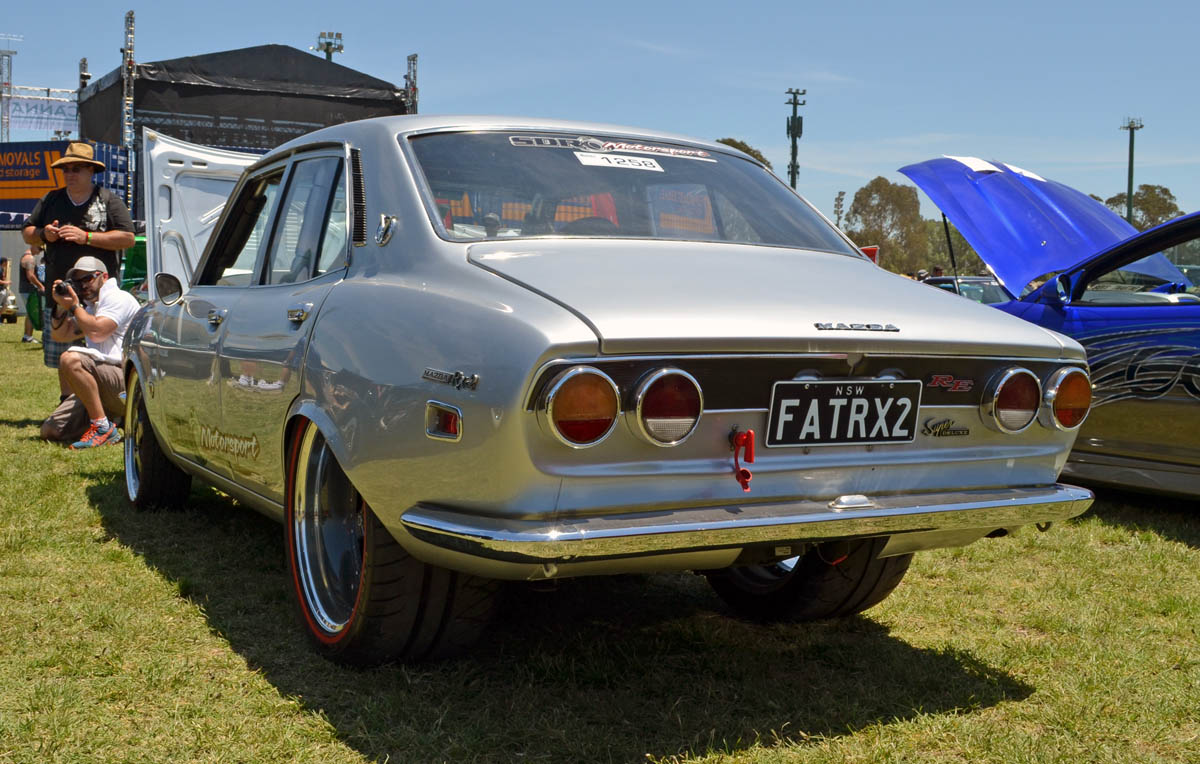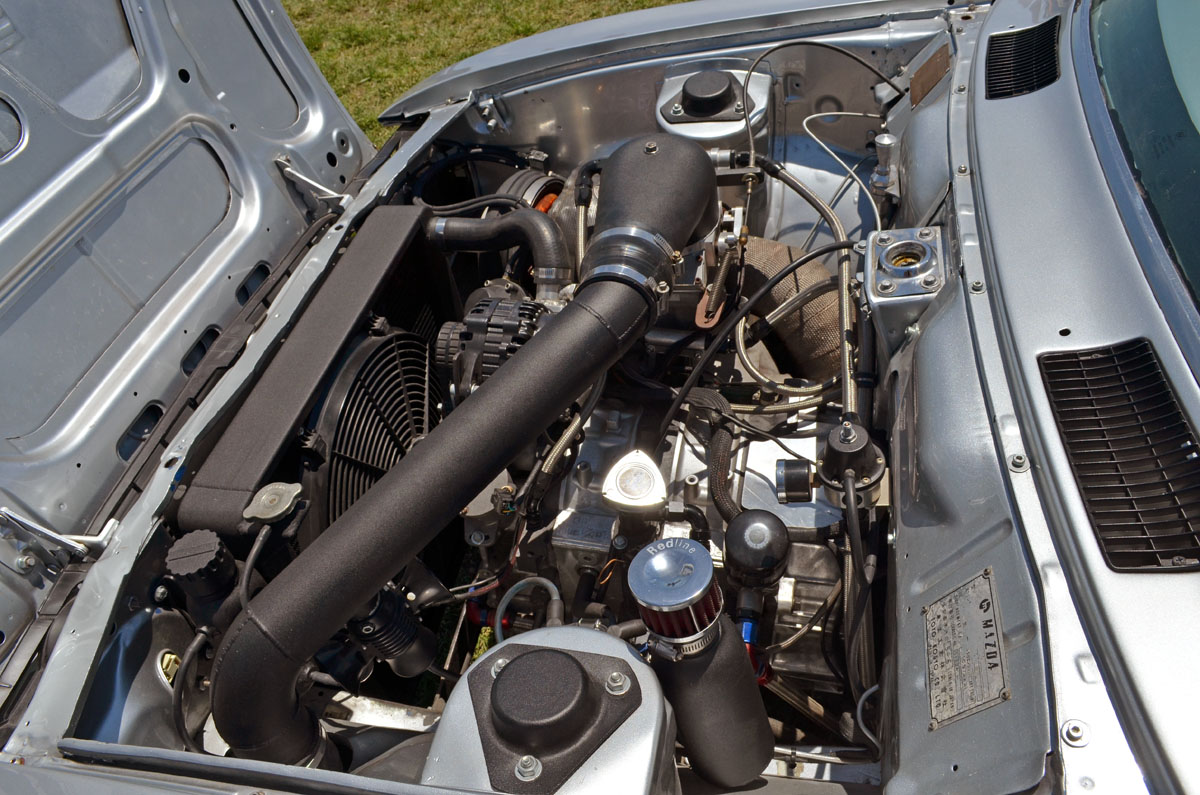 A more unusual member of the rotary camp, this BMW E30 was a blend of two different automotive worlds, and it pulled it off well. It also happened to feature a whole range of Turbosmart goodies.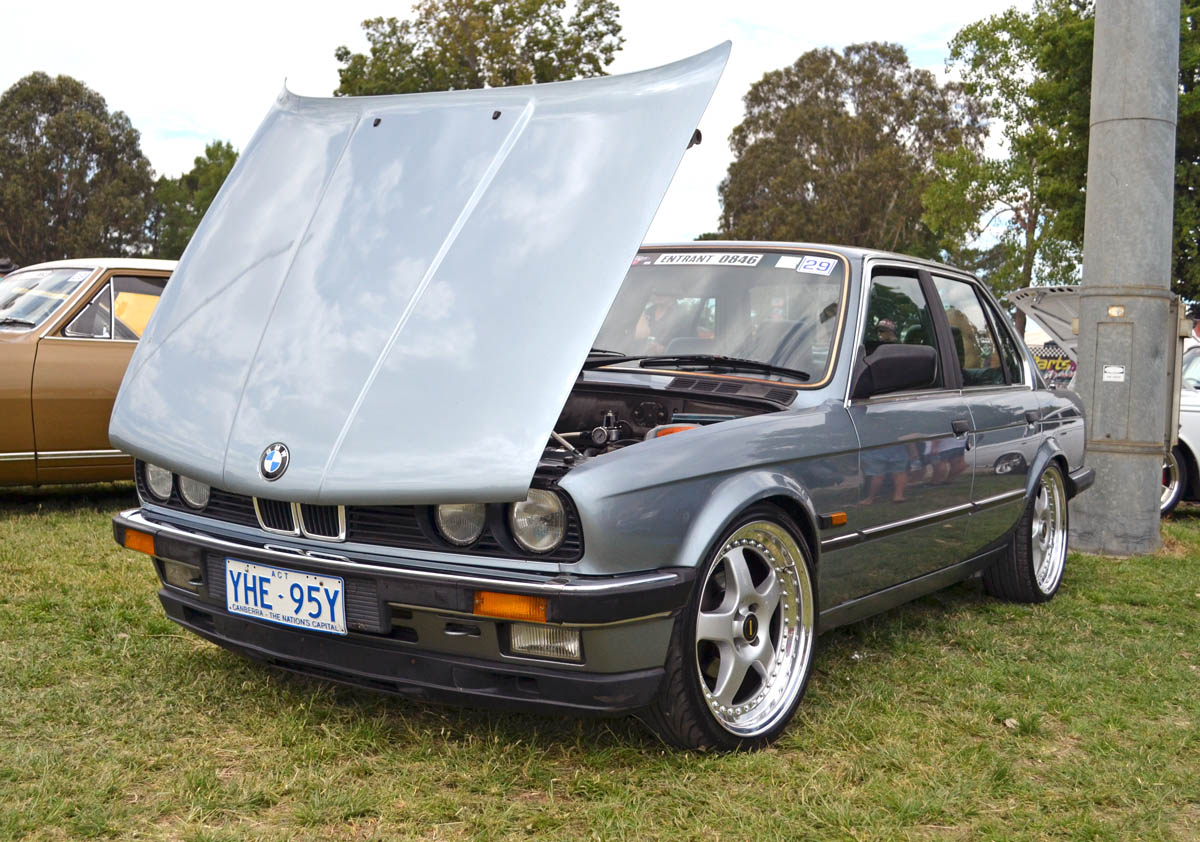 A Race Port BOV, FPR2000 fuel pressure regulator and an eBoost2 mean we give this this Frankenstein Beamer a big tick of approval!
One of the stranger sights on the paddock was this Holden Gemini. Its exterior didn't give much away to the sheer lunacy of what was under the bonnet. This was no simple V6 or V8 swap…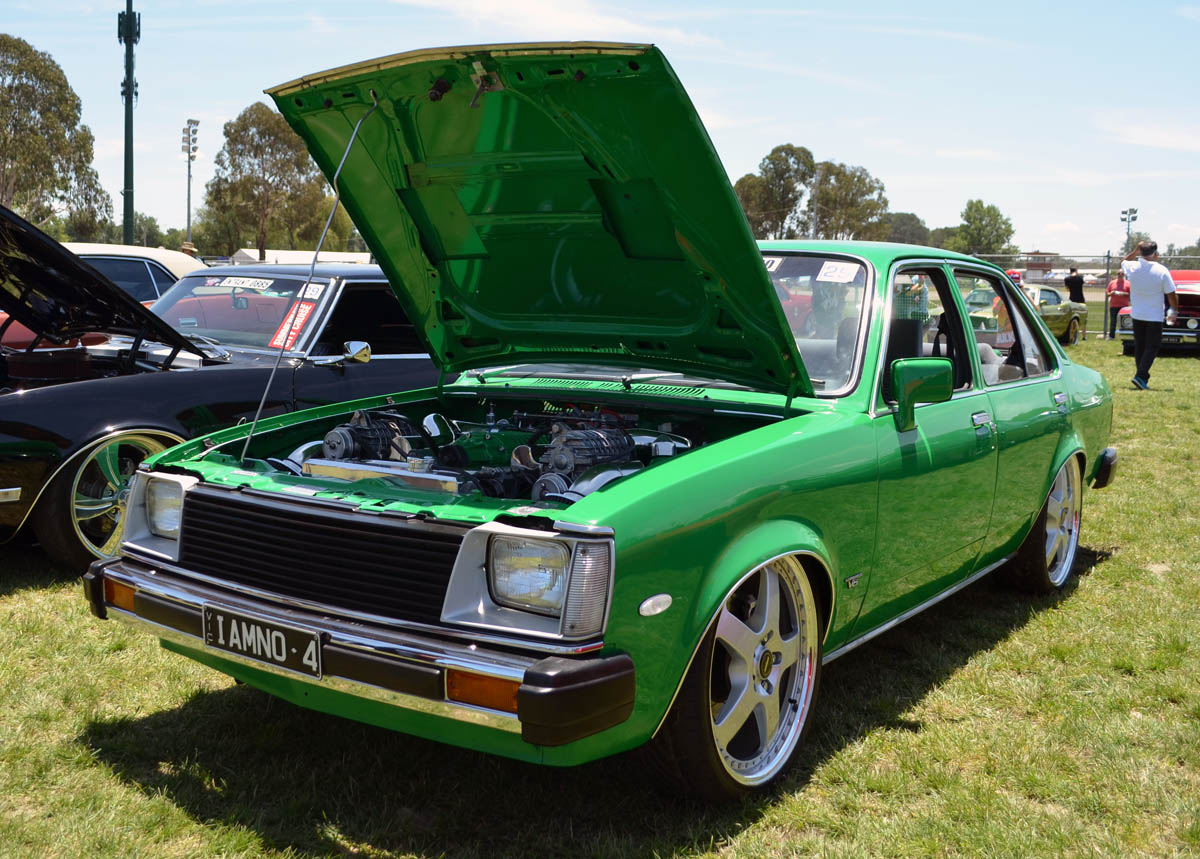 But a V6 with three, count them, three superchargers. A couple of old style Turbosmart BOVs adorned the shiny intake pipes on this very unique set up – something we haven't seen before.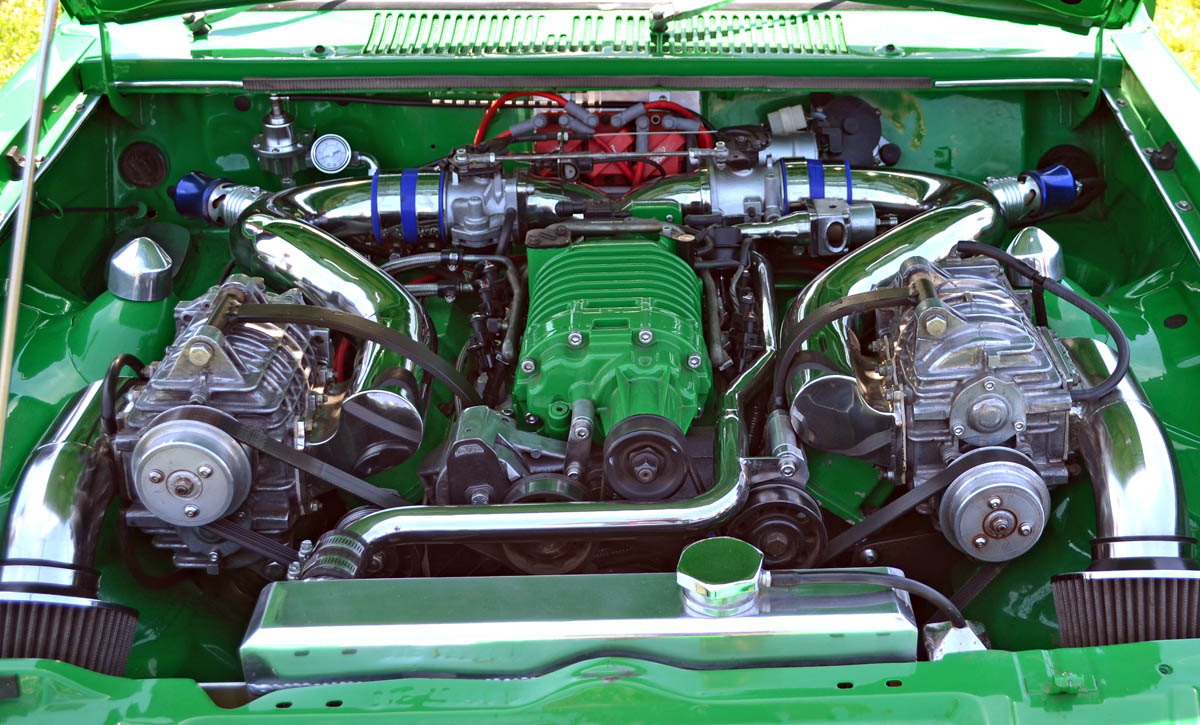 The Dyno Cell, where cars took to the dyno for horsepower bragging rights, was also a hot spot for Turbosmart-equipped cars.
This Turbosmart-equipped Torana built by Jakes Performance competed among some of the USA's best street-legal drag cars at Drag Week in 2013. On the dyno, she pushed out 1043hp (778kW).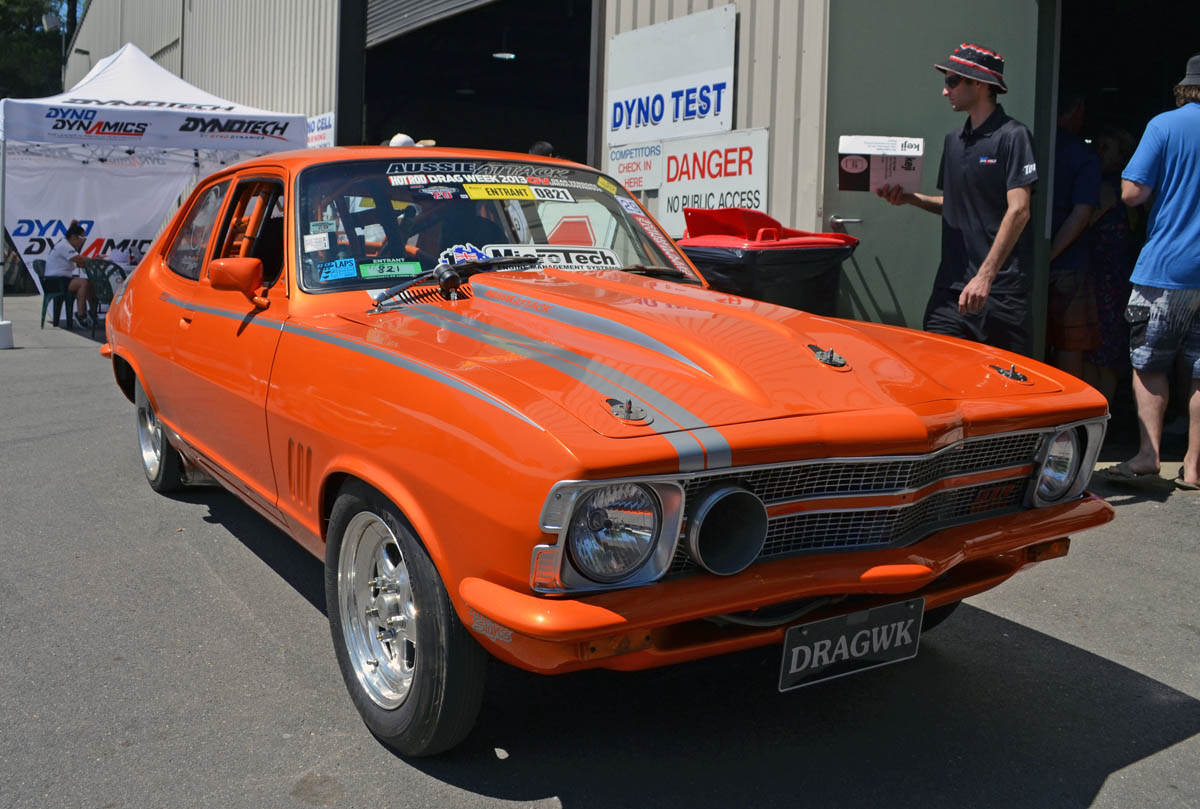 Brendan Cherry's HQ Monaro showed the crowds what a Turbosmart-equipped V8 is made of, spinning the rollers up to 883hp (658kW). We last saw this car at Drag Challenge, where it ran steady 8 second quarter miles all week.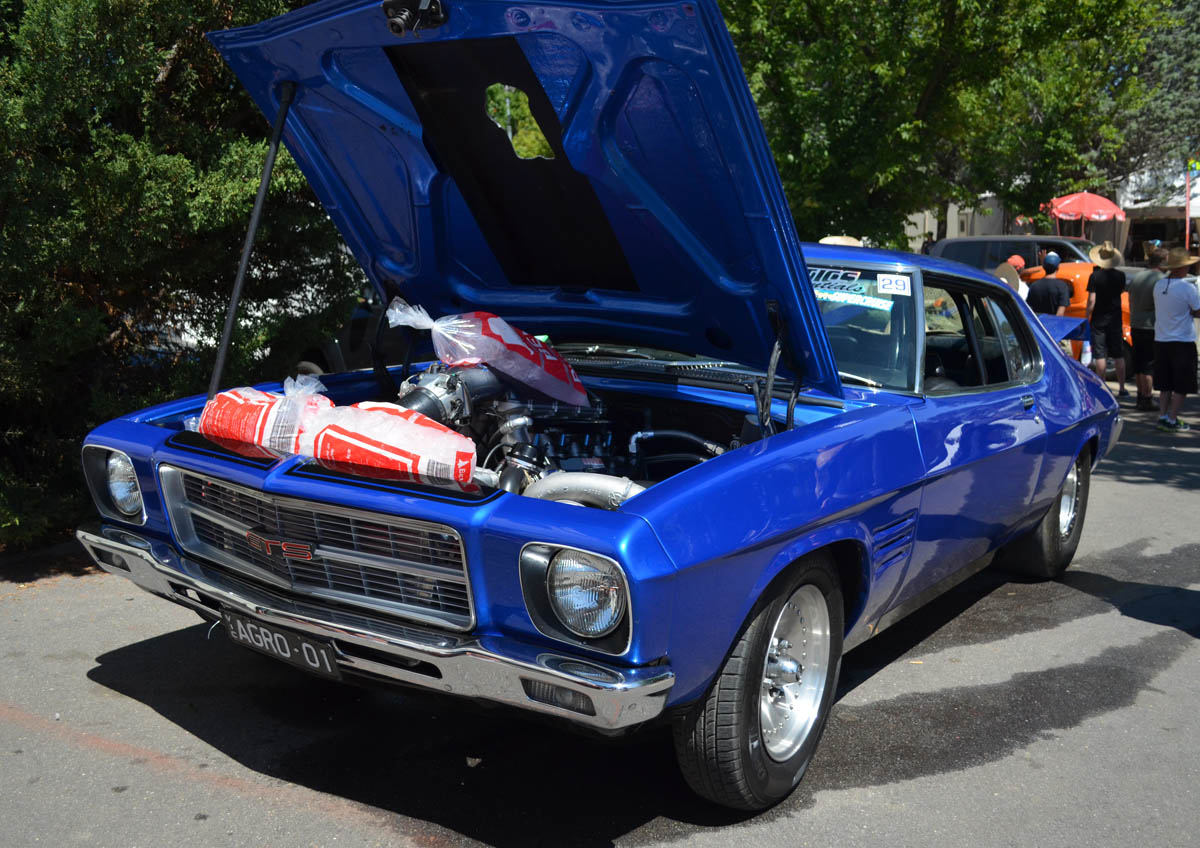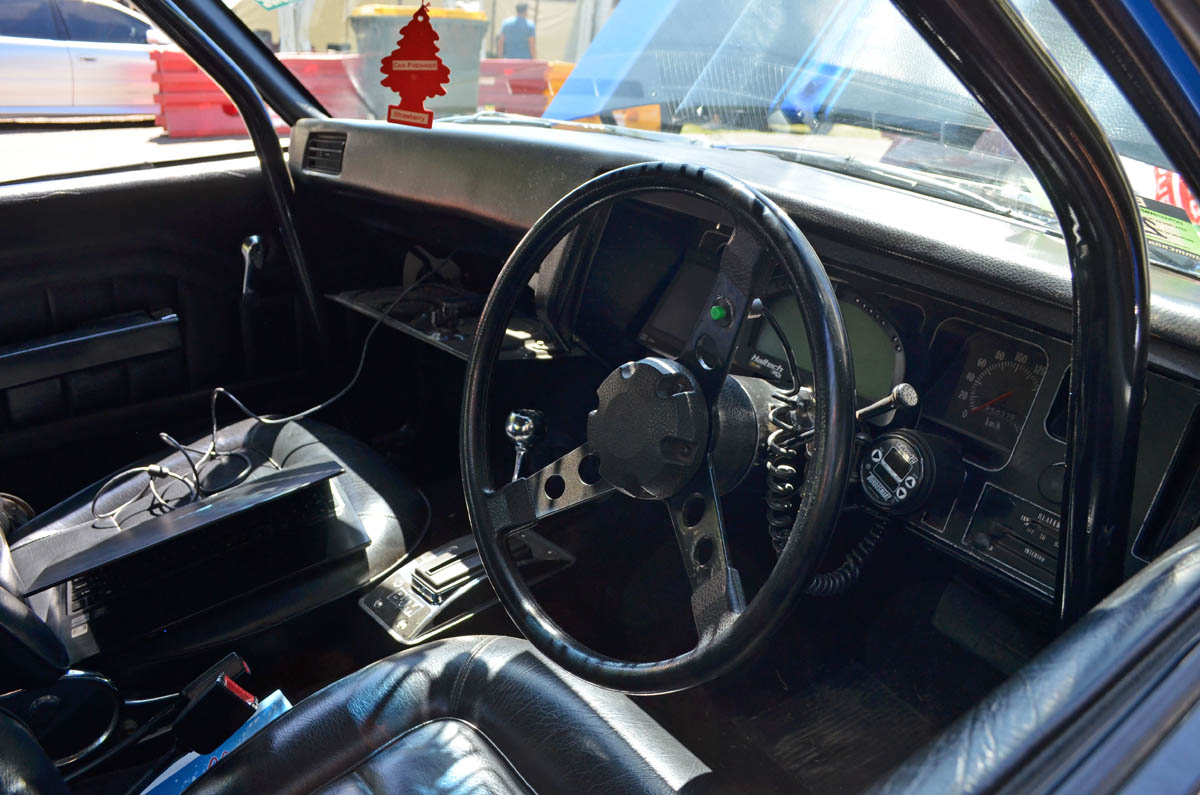 We couldn't forget what was the most show-stopping Turbosmart-equipped car there on the day – this stunning Datsun 1200 drag car.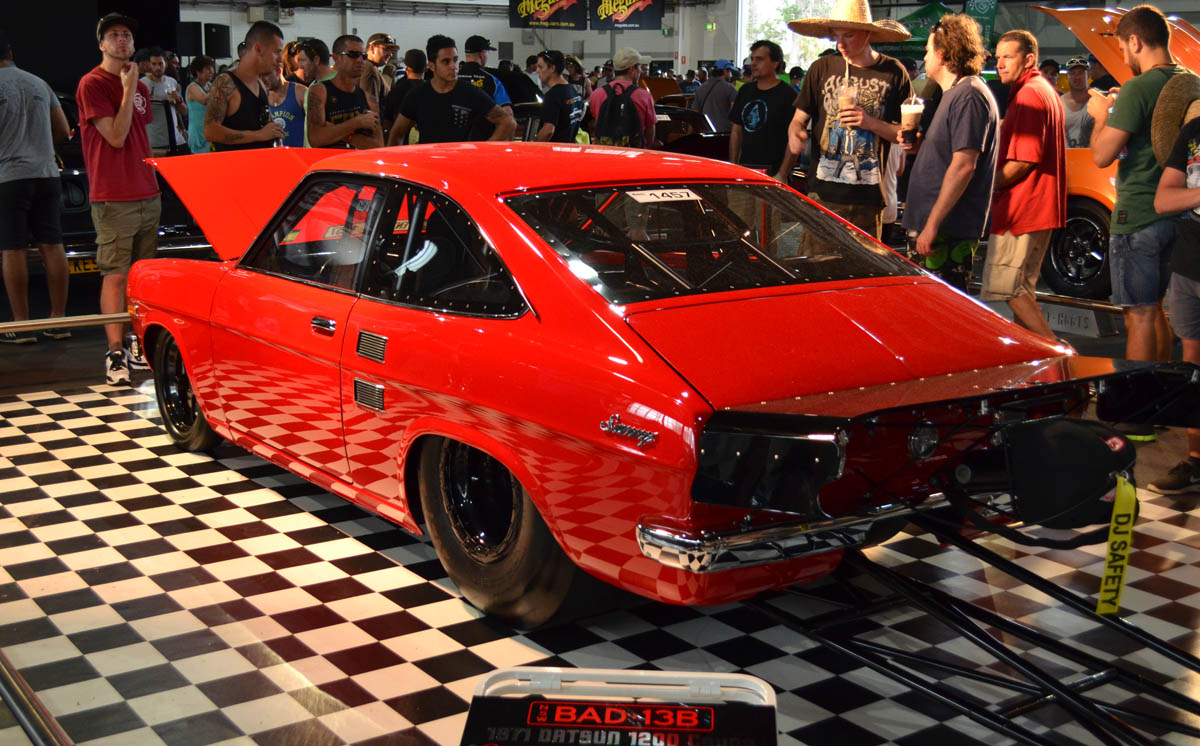 Powered by a Mazda 13B rotary, this little Datsun started out in life in Puerto Rico, where it quickly made a name for itself as a fierce drag car. It later made its way to Australia, where it was painted white and continued hitting the drag circuit, until it came into the hands of its current owner – who painted it back to red, replaced the well-worn fibreglass racing panels with original steel ones, and created a thing of beauty. It currently holds the record for the world's fastest Datsun, too – with a 7.34-second ET.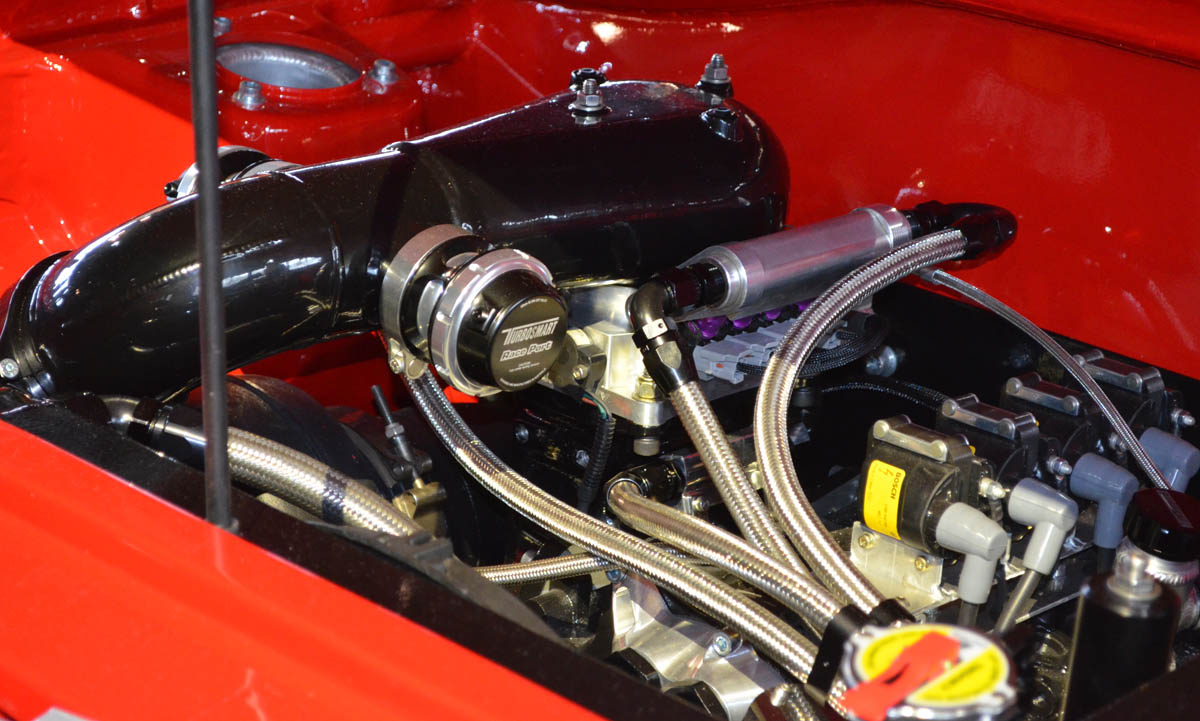 Summernats 29 reportedly attracted close to 200,000 visitors, and judging by the crowds when we were there, that's certainly not unlikely. It is by far Australia's biggest festival of horsepower, and the 30th anniversary next year will undoubtedly be even bigger.
---