Inside the build: Adrian Hodgson's seven second Skyline project
---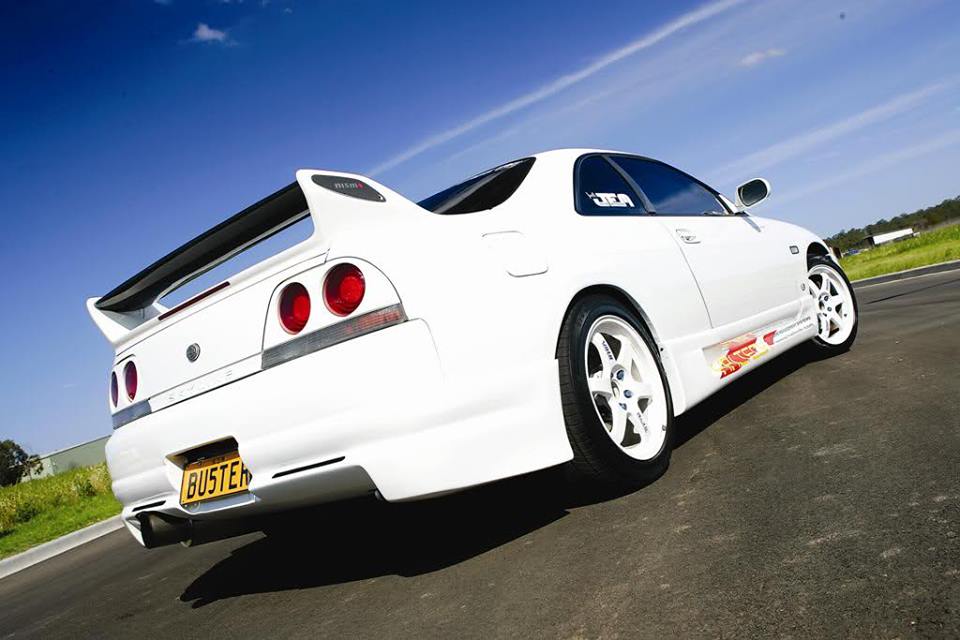 The guys and girls at Turbosmart are well versed with the pursuit for performance. It's what we live and breathe, so we have no trouble understanding what motivates Adrian Hodgson to go to the absolute extremes in the pursuit of his dream car.
Adrian has been drinking the Skyline kool-aid for quite some time, and now his blood probably could pass as a Nissan RB engine approved motor oil. He bought his first Skyline 13 years ago, and quickly fell in love with the import sports car.
"It was my first decent performance car and their potential is what struck me. With the right modifications you can make them perform really well. Then there's the noise of a tuned RB, which I still rate as the best sounding engine of all time," he told Turbosmart.
And Adrian knows his stuff when it comes to performance cars, too. As editor of Street Commodores and Performance Garage, he's come into contact with some of the best and fastest modified cars in Australia. He previously built his maroon R33 GTS-T into a 10 second car, but the speed bug had sent him chasing more.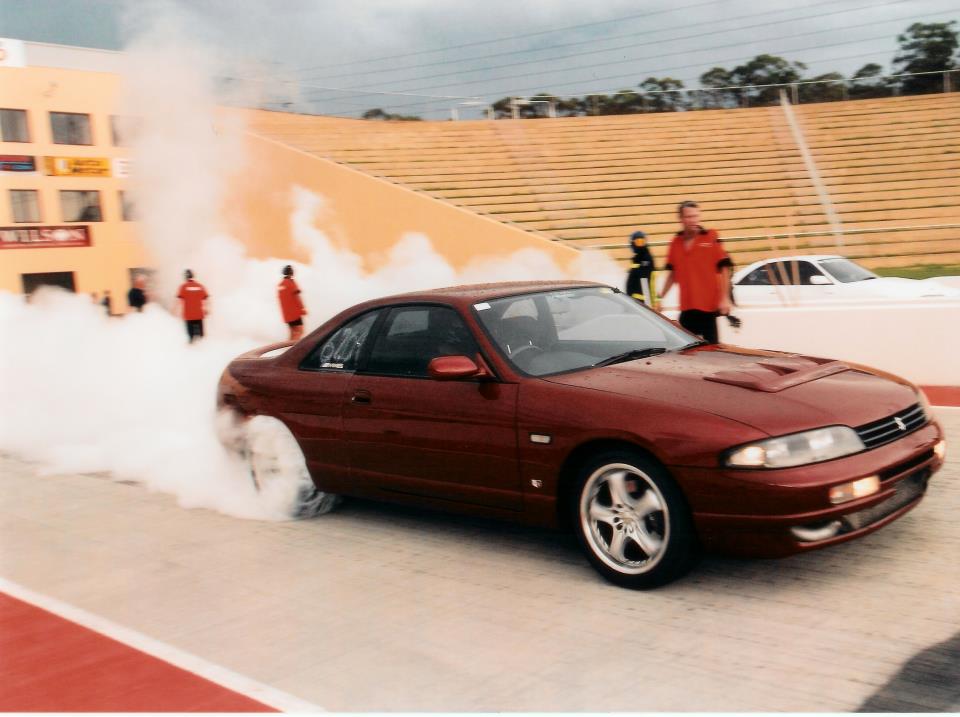 With the maroon Skyline, Adrian reached the limits of what was possible without going past the point of no return – the point where a street car becomes a drag car. To keep getting better, the Skyline would need a major rebuild – a cage, a stronger rear end and more drag-oriented suspension – and Adrian would need a higher level drag licence.
"I raced that car for years and won the first ANDRA Sport Compact Championship in the SRWD class with it, but once you go fast you always want to go faster," he said.
So, while contemplating diving head first into making his Skyline faster, another R33-owning friend made a proposition – why not buy his white Skyline which had already had most of the work done, sans engine and gearbox, and build it up from there.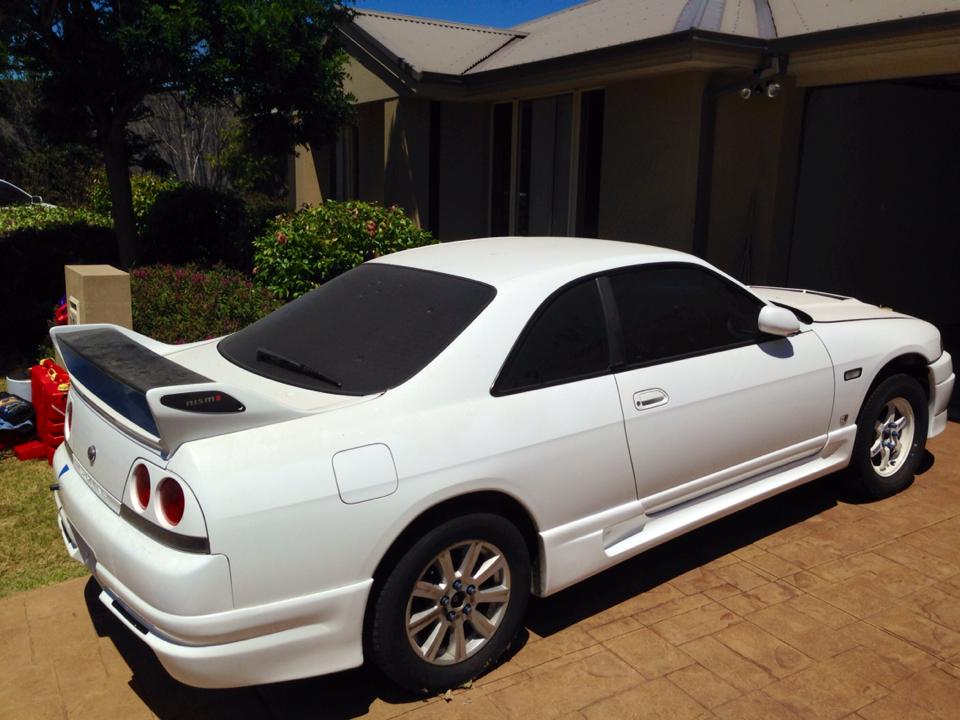 So, Adrian did. That was a few years ago, and so started a continuing saga with one ultimate goal in mind – to build a car capable of running a 7 second quarter mile on radial tyres. Adrian threw aside class restrictions and the drag racing rulebook – he knew what he wanted, and he was going for it, regardless of what class the finished product would end up in.
The white GTSt's rolling shell was the perfect blank canvas, if almost too good to tear to pieces and build up again.
"I bought it as a roller and it was actually a really nice street car with a nice interior and a set of white TE37s," he said. "People told me I should've bought something not quite as nice to turn into a race car but I have an emotional attachment to this car. I went to my wedding in this car and it's sort of part of the family."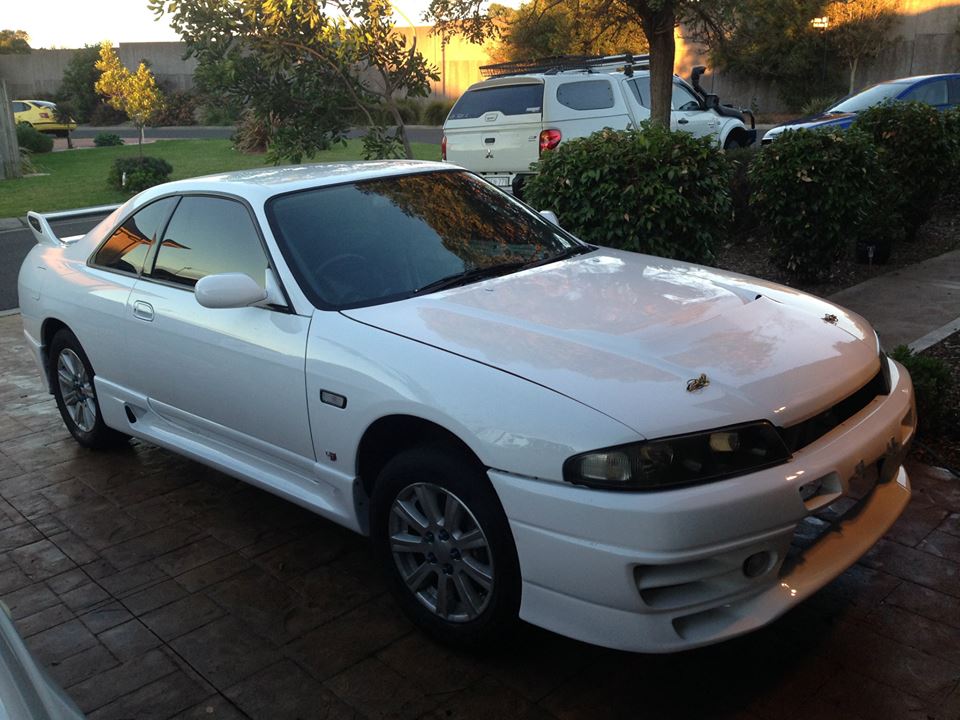 Eventually the car was stripped of all its interior, running gear and wiring, ready for its reincarnation as a seven second screamer.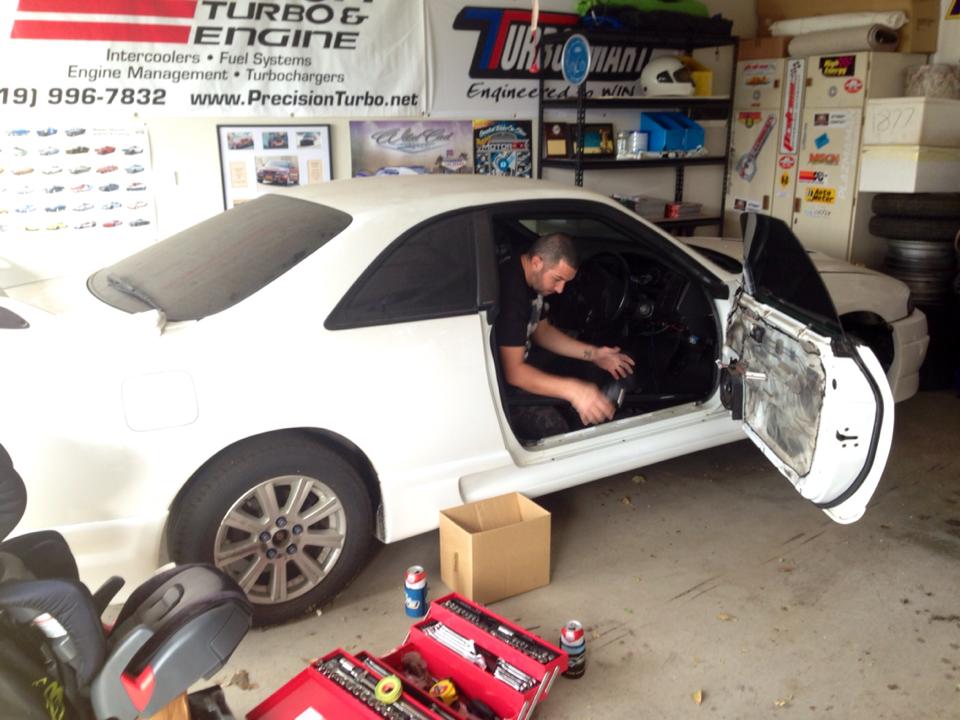 The engine was also completely rethought. What was once a second-hand RB26 now hardly resembles its already impressive stock form. The block was tossed away in favour for the tougher version from a Nissan RD28 diesel engine modified to fit the RB26 cylinder head, and to suit a Spool 3.4L stroker crank.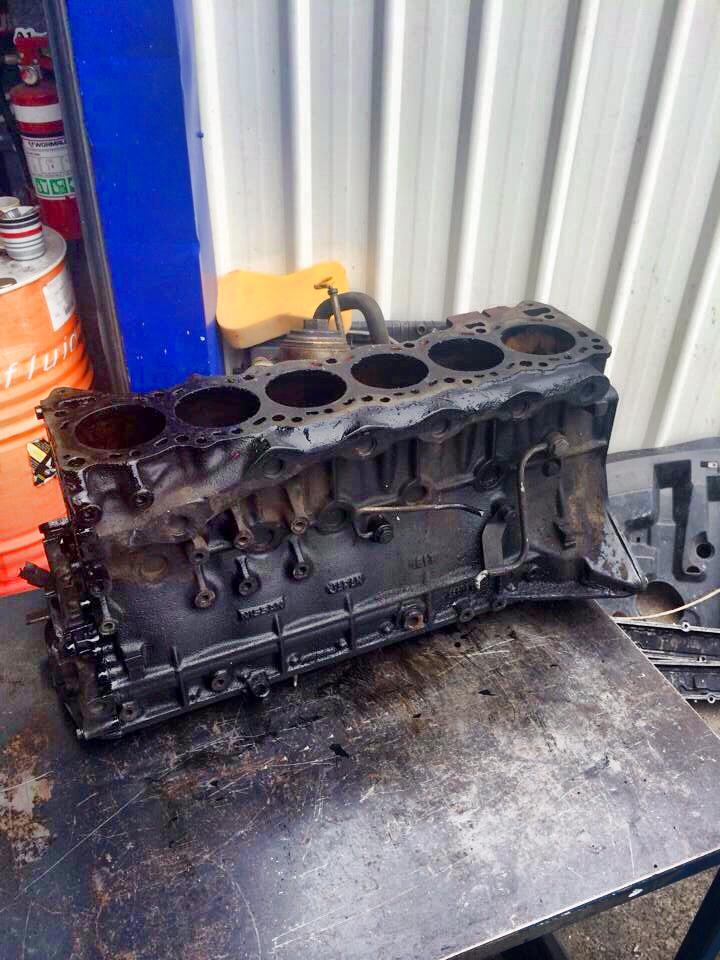 Pretty much all the internals have been tossed in the bin, replaced with much more hardcore parts. Heavy duty conrods, drag I-beam rods and custom CP pistons are all mixed together like a big performance stew and left to cook slowly until tender, or until the car is reliably pushing out quad-digit horsepower numbers.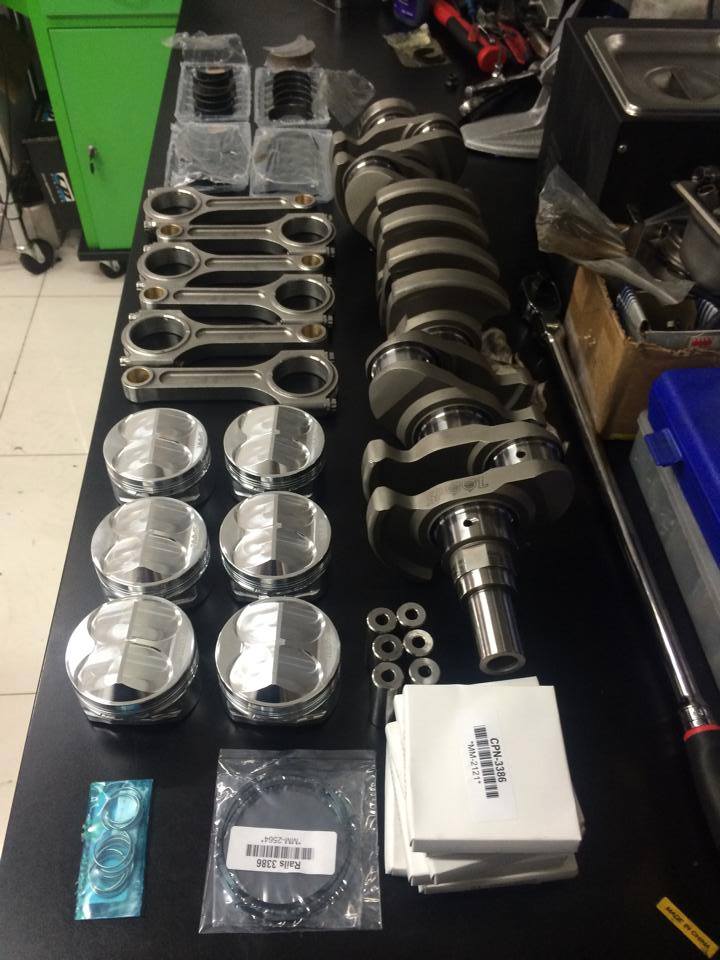 "Mick and the guys at Pro-Built Engines in Queensland have done an amazing job building the 3.4L Spool stroker and I honestly wish I'd built two – one to race with and one to look at, it's that good."
The engine will run a ported cylinder head with Supertech valve gear and custom camshafts. It will be backed by a massive Precision Gen-2 8891 turbo, breathing through a Plazmaman intake manifold and, of course, all kept in check by two Turbosmart Race Port blow off valves.
It will also run a Turbosmart PowerGate 60 wastegate on the intake side of the engine, to keep the turbo spinning, reducing lag.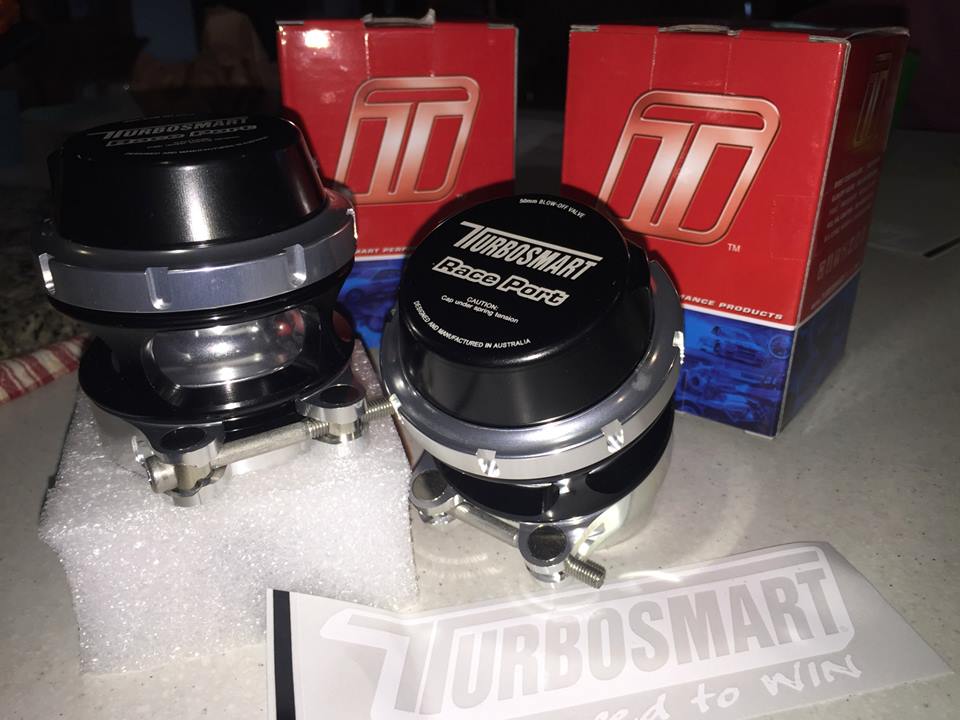 And all the fuel flows through a Turbosmart FPR3000 fuel pressure regulator, so that precision-built engine won't get dehydrated as it sucks in buckets of air thanks to that big turbo.
"My last car ran a Turbosmart wastegate, FPR, BOV, boost controller and even silicon hose. I was rapt with the reliability and quality and I know the support is there if I need it."
Aside from the engine mods, the car also uses a tougher GT-R rear diff and axle, combined with non-turbo R33 rear brakes for wheel clearance. It's also caged and stripped of weight; Adrian intends to strip out the sound deadening and replace the glass windows with lighter plastic.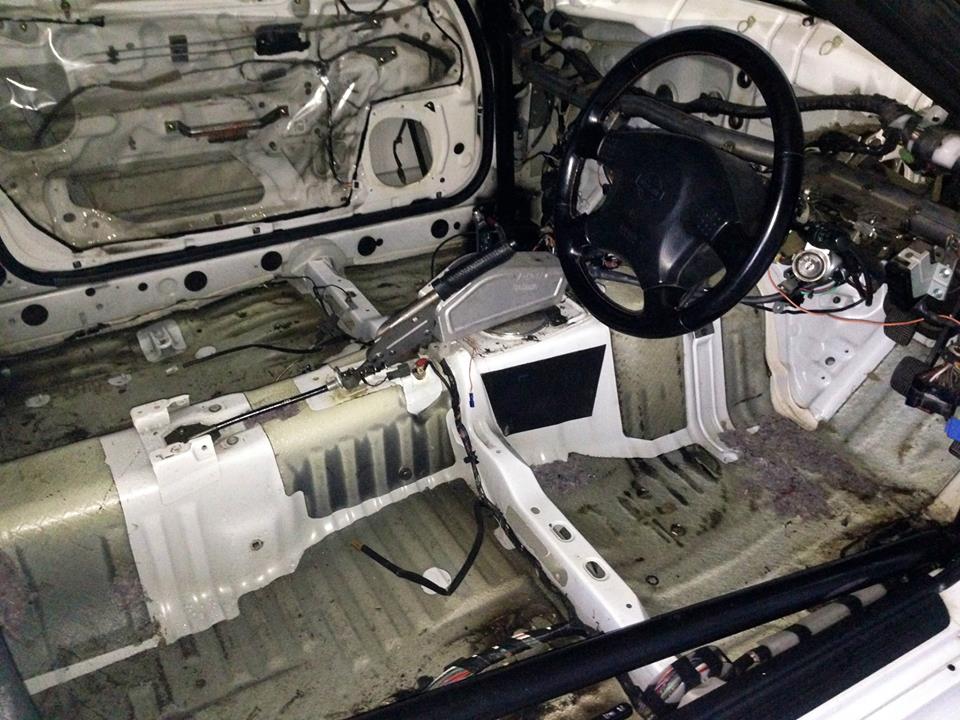 The car is still very far from finished but we know it's going to be one hell of a machine by the time it's all together. We will be watching Adrian's progress eagerly, and can't wait to see this thing ripping sevens at the drags.
---