---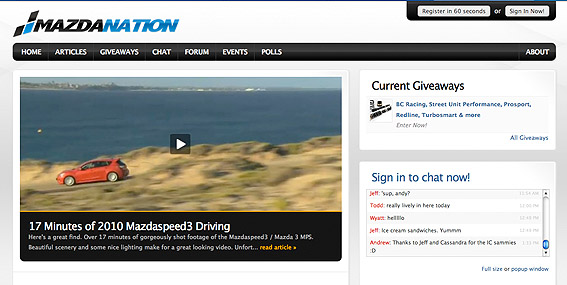 If you're into Mazdas, you should already know about MazdaNation.com. If you don't, here is a quick rundown on what is shaping up to be one of the biggest online Mazda communities.
Mazda Nation is all about uniting Mazda owners, enthusiasts, events, internet forums, clubs, race teams, dealerships, and aftermarket suppliers worldwide at one central location. Mazda Nation works with everyone equally, without bias, in the Mazda Community, to bring the most to the Mazda enthusiast.
Apart from all the latest Mazda news, reviews, picture galleries and forums there are also regular members-only deals and give-aways. Well worth checking out.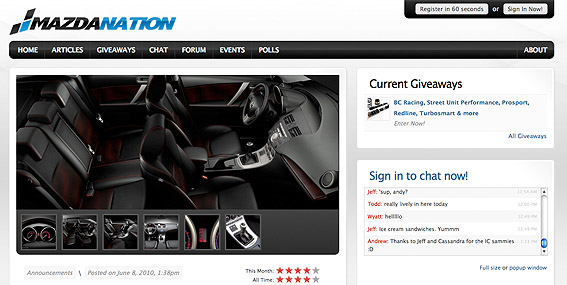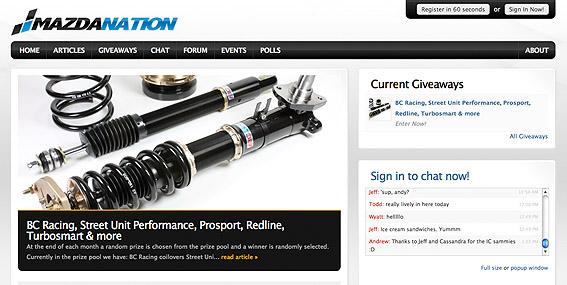 ---