---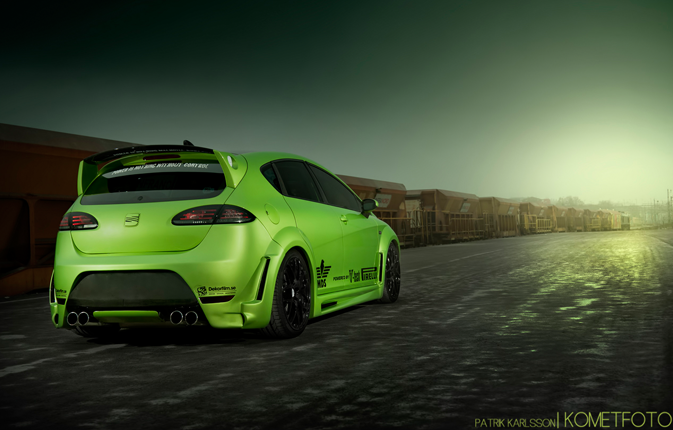 While not exactly a common sight in Australia or America, Seats are quite popular amongst the performance fraternity in Europe with many modified beyond recognition.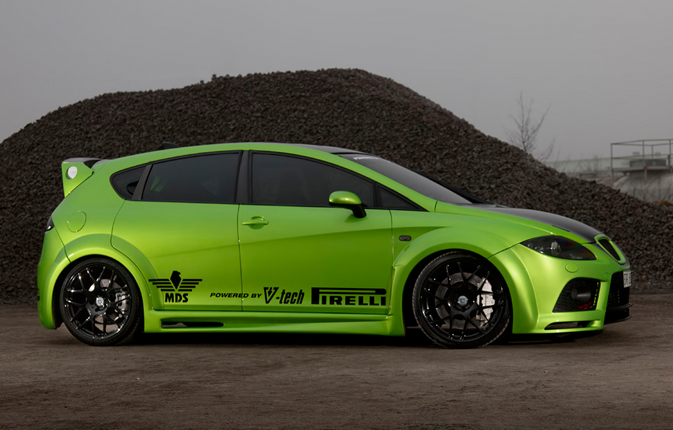 While still staying within the boundries of good taste and emphasising the car's clean, agressive lines, Michel Dammfors' wide body Seat Leon is a perfect example of what can be achieved with a little bit of vision and plenty of hard work.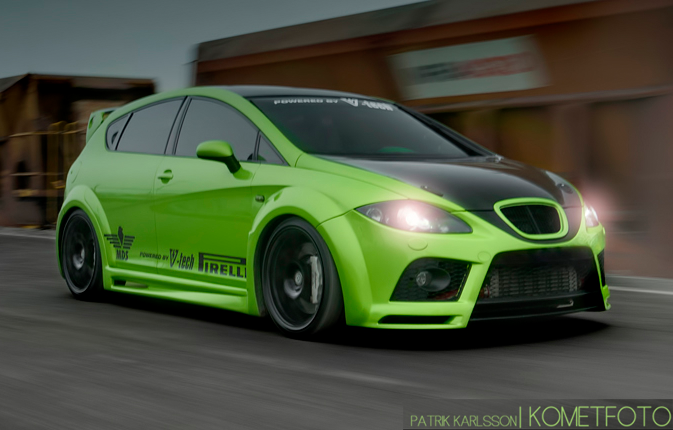 The car powered by a 4 cylinder,  16 valve 2L turbocharged direct injection engine. A 3″ exhausts lets the engine breath easier while a double intercooler setup keeps things cool on the intake side.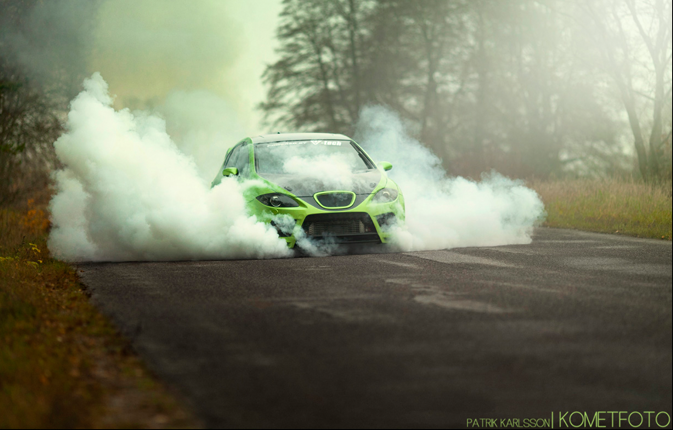 The engine is matched to a 6 speed gearbox is matched and finally a Quaife differential distributes the power to the wheels. Turbosmart e-Boost Street keeps the turbocharger in check and makes sure Michel always has the right amount of boost and plenty of power under his foot.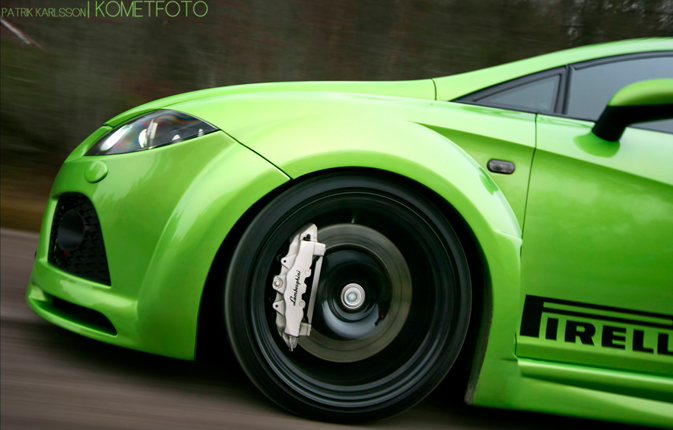 Lamborghini Gallardo 8 Piston Calipers take car of the braking duties up the front and look spectacular. At the rear the brakes were also upgraded to VW R32 rotors and calipers.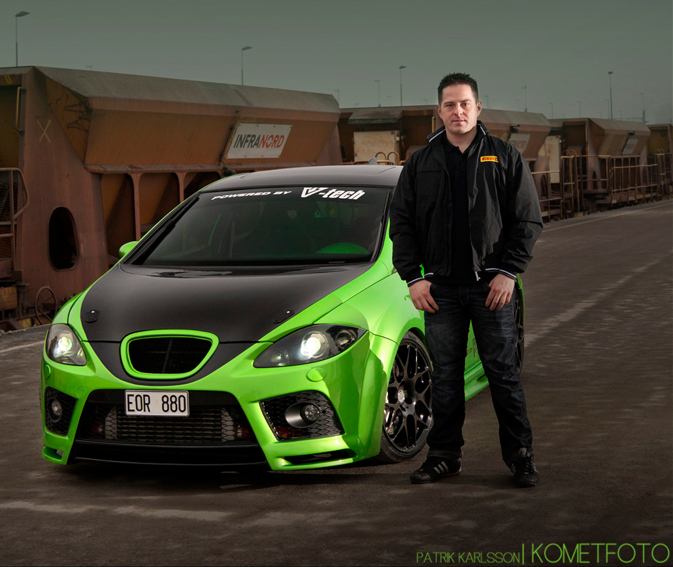 ---