Modifying Your Subaru – A Beginner's Guide Part 4
---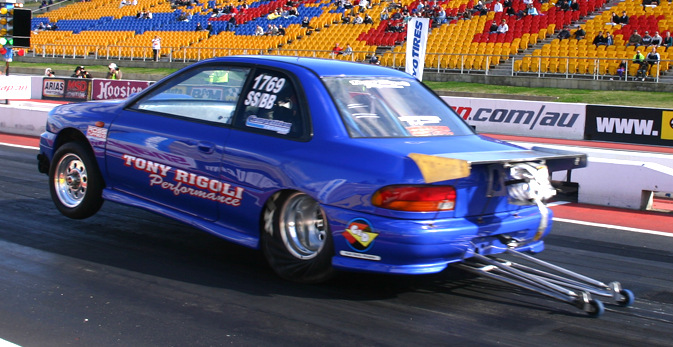 The factory turbo is gone along with the top-mounted intercool and now you're thinking big horsepower, high boost and regular trips to the race track. It's time to get serious. Custom fabrication means you are no longer restricted to bolt-on products.
BLOW OFF VALVES (BOVs)
In the BOV department you can now fit the biggest and the baddest BOV on the market – the Race Port.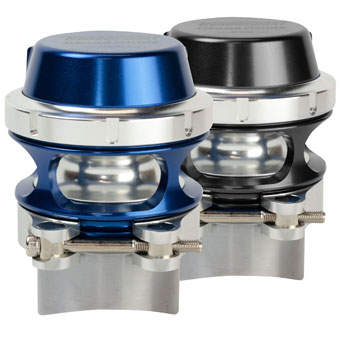 Race Port is the largest and the highest-flowing BOV in the Turbosmart range. Featuring a unique collar design (providing an easy access to the spring) it provides greater performance through faster turbo spool-up from idle and reduced turbo lag between gears.
If you're fitting a large capacity turbocharger and aiming for a high horsepower output, this is the BOV for you. Ideal for circuit and drag racing.
See the full range of Turbosmart universal-fit BOVs and BPVs here.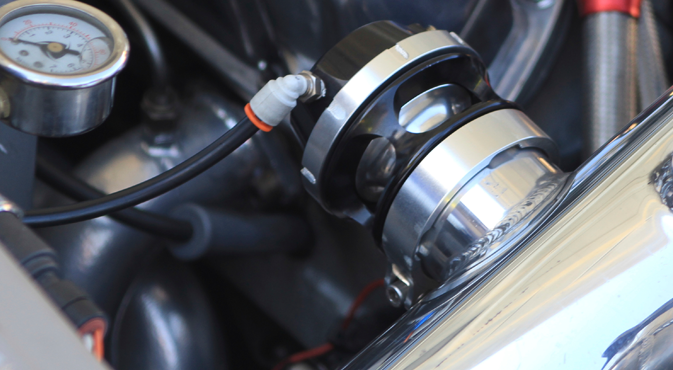 EXTERNAL WASTEAGES
Most aftermarket turbocharges will require an external wastegate to control its boost pressure. When choosing a wastegate make sure it suits your turbo system. Bigger isn't always better. A wastegate is possibly the only component in your whole engine package that can actually be made smaller as you increase your boost/horsepower output.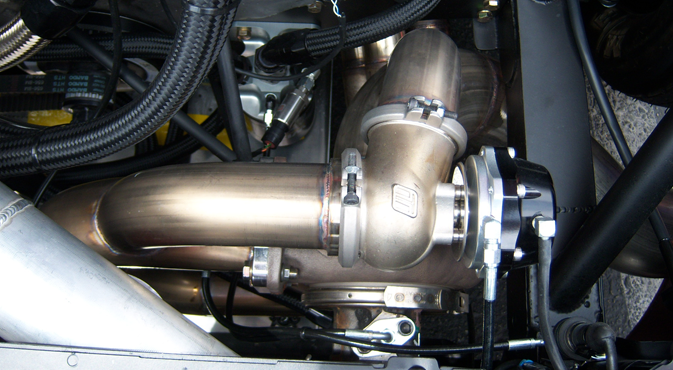 Use this simple guide: Big Turbo/Low Boost = Bigger Wastegate. Big Turbo/High Boost = Smaller Wastegate. Small Turbo/High Boost = Smaller Wastegate.
Small Turbo/Low Boost = Bigger Wastegate.
The Turbosmart external wastegate range consists of five products;
38mm Ultra-Gate38, 40mm Comp-Gate40, 45mm Hyper-Gate45, 50mm Pro-Gate50 and 60mm Power-Gate60.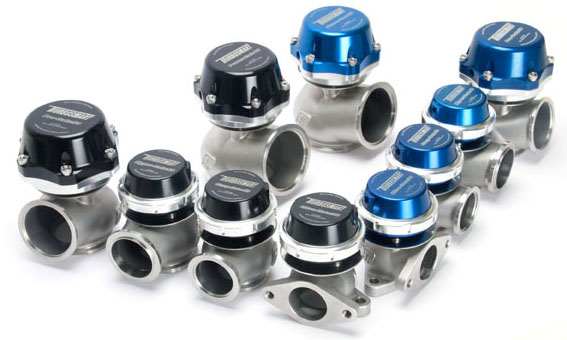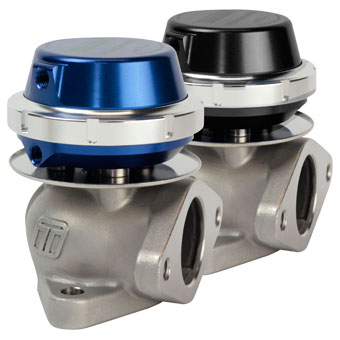 Ultra-Gate38
Our most popular external wastegate for street performance and racing applications is the compact yet very capable Ultra-Gate38. Designed with minimum size and maximum flow in mind it features Turbosmart's unique locking collar design for quicker spring changes and a one piece, stainless steel valve.
Suitable for all turbocharged vehicles with an external wastegate turbo system. Flanges suit 1.50" outside diameter pipe.
See the full range of Turbosmart external wastegates here.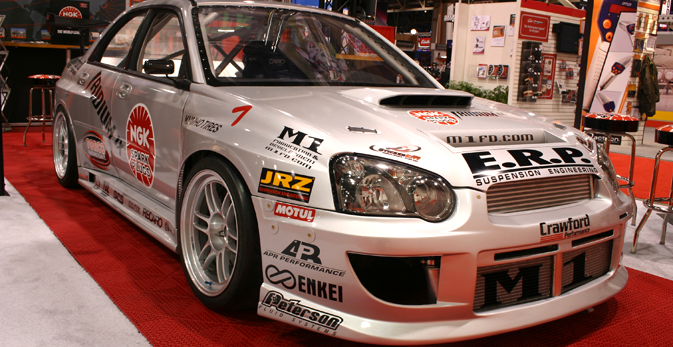 FUEL PRESSURE REGULATORS
A fuel pressure regulator (FPR) is a device which controls the pressure of fuel supplied to the fuel injectors on an engine. If you're installing aftermarket injectors you will probably need an aftermarket FPR.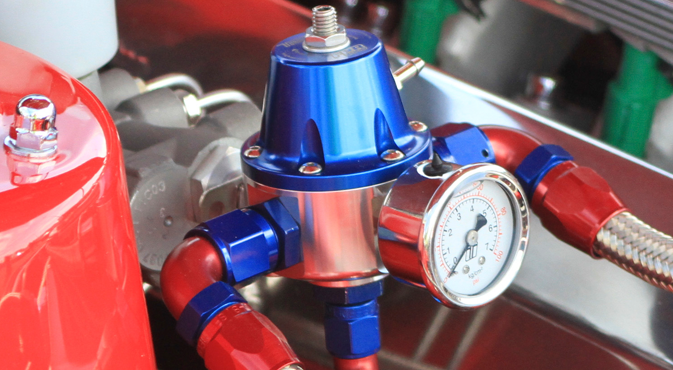 Turbosmart FPR range consists of four products FPR-800, FPR-1200. FPR-2000 and FPR-3000. To choose the correct FPR for your system you will need to know your target power level. This will determine the amount of fuel needed from the fuel pumps and the amount of fuel the FPR needs to control. All Turbosmart FPRs are horsepower rated to the series number e.g. the FPR-1200 is capable of controlling 1200 horsepower worth of fuel.
Another factor to consider is the fuel type you'll be using. The FPR should be capable of handling the type of fuel being used on the engine. Street cars using pump fuel can use the FPR-800 whereas race cars using race fuel or alcohol will need to use the higher FPR series such as the FPR-1200, FPR-2000 and FPR-3000.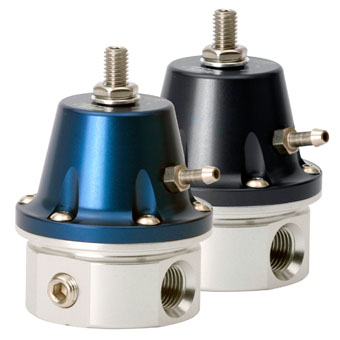 FPR-1200
The FPR-1200 is the most popular Turbosmart Fuel Pressure Regulator. Ideal for street performance and race cars with fuel systems for engines producing up to 1200hp, it features special internals to handle all types of race fuels, two AN -6 inlet ports, 30-70 PSI base pressure adjustments and 1:1 ratio.
See the full range of Turbosmart FPRs here.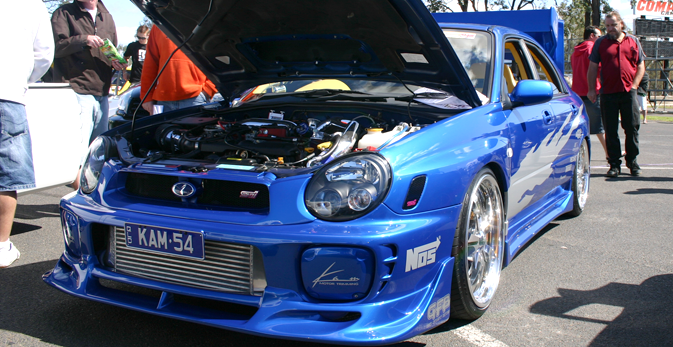 ---