MotoIQ's 240SX sets a Land Speed Record
---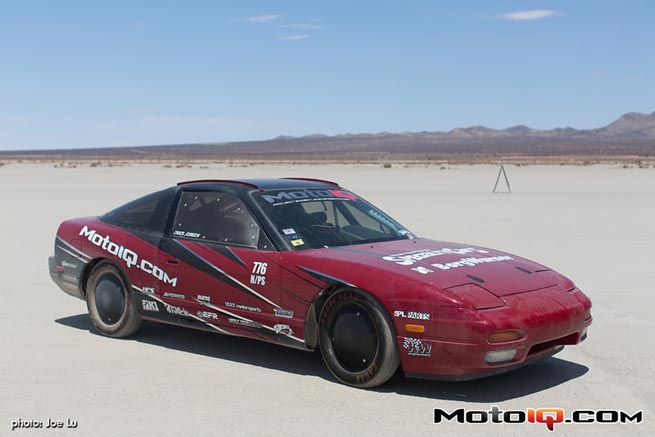 After a three year build the MotoIQ's Turbosmart-equipped Project 240SX has claimed the Southern California Timing Association's (SCTA) H/PS class land speed record for El Mirage at 165.5 miles per hour, smashing the old record of 135.712 mph set by Doug Kruse of Kruse Technology in 2010.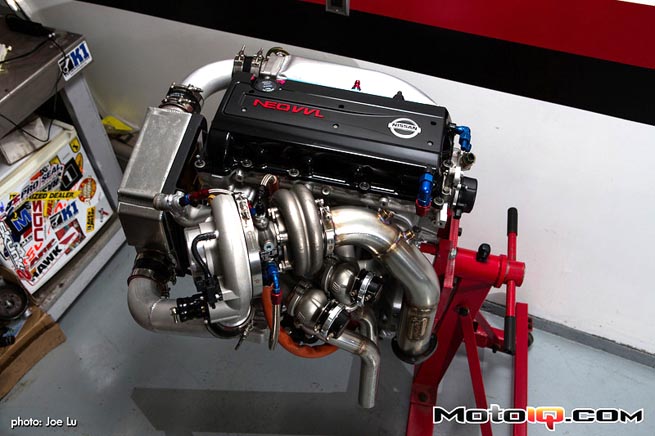 The car is powered by a 2.0 liter motor de-stroked down to 1.5 liters – essentially an "SR15VET 20V". The boost comes via a Full Race Motorsports/Borg Warner EFR turbo system with two Hyper-Gates and a Kompact BOV.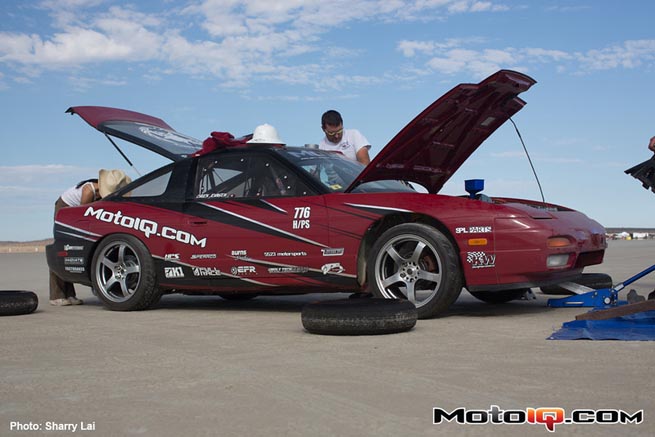 What exactly is a H/PS Class: H stands for the engine class for motors with a displacement of 1 to 1.5 liters and PS stands for Production Supercharged. Production means it had to be a stock bodied production vehicle with little to no aerodynamic modifications aside from very minor changes, such as removing rear view mirrors and trim. And in this case, supercharged means any forced-induction system.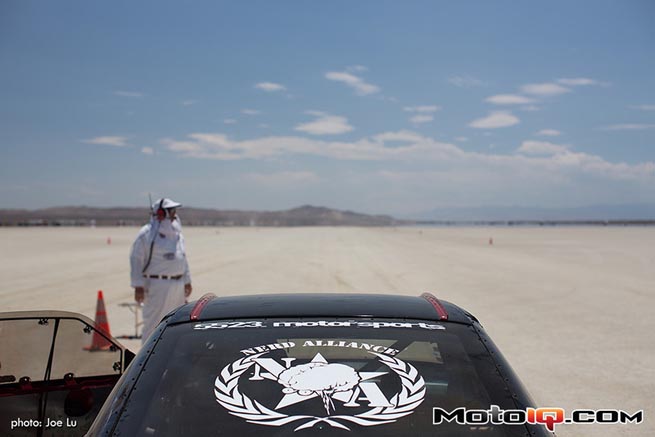 The certificate below is the only official proof of the achievement that took three years of hard work and many sleepless nights to accomplish.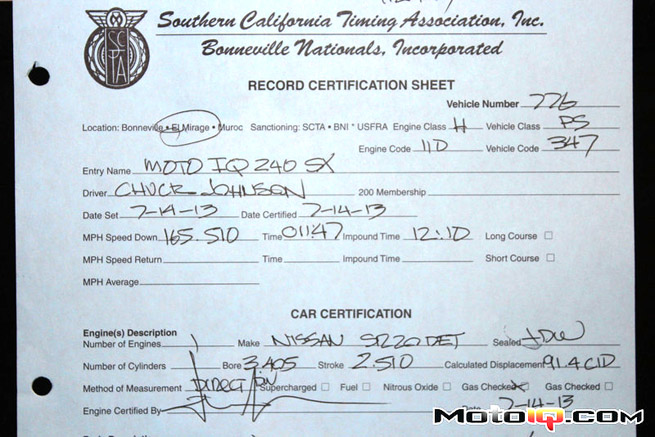 Photos by Joe Lu and Sharry Lai
Read the full article on 
MotoIQ
---