Murillo victorious at Super Bowl
---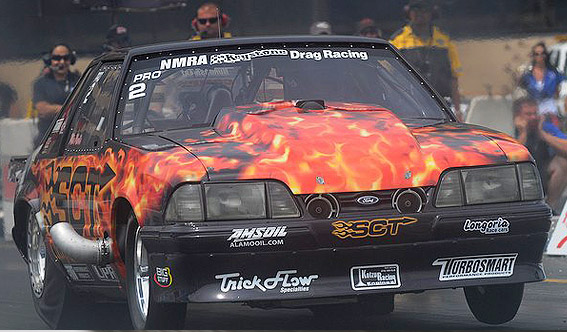 The Pro Outlaw final was shaping up to be an epic battle after Conrad Scarry got his mount lined out in the early rounds and was right in the ballpark with Mike Murillo in the semifinals. In the money round, Scarry got a great lead out of the gate, but drifted out of the groove about 200 feet out and hugged the centerline the rest of the way, slowing to a 7.17 at just 175.23 MPH to Murillo's winning 6.849 at 213.00.
In the pairing of the quickest and fastest cars in each series, Mike Murillo was the deciding factor in the Race for the Rings, defeating Joe Dunne with a 6.888 at 217.04 MPH to Joe Dunne's 6.419. Dunne's Camaro made a move about 300 feet out and that was all Murillo needed.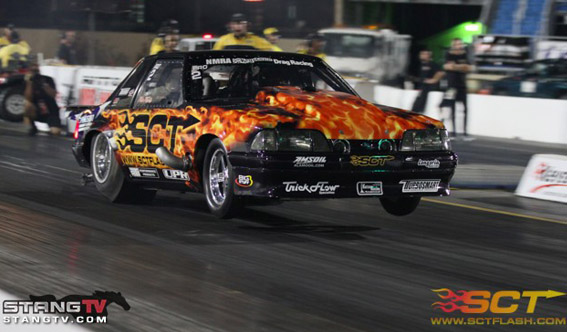 In the Turbonetics Pro Outlaw 10.5 class, Mike Murillo turned in a stout 6.79 at nearly 216 MPH to lead the field into the eliminations sessions. There, it would come down to Conrad Scarry and Murillo in the final round in a repeat of the last event at Milan Dragway. When the tree came down, Murillo blasted off to an awesome 6.84 to Scarry's 7.17 for the win, ending Scarry's unbeaten streak. Murillo hammered the tree with a .006 reaction time to win over Joe Dunne and clinch the Super Bowl victory for the NMRA!
---