New Release: Kompact Shorties
---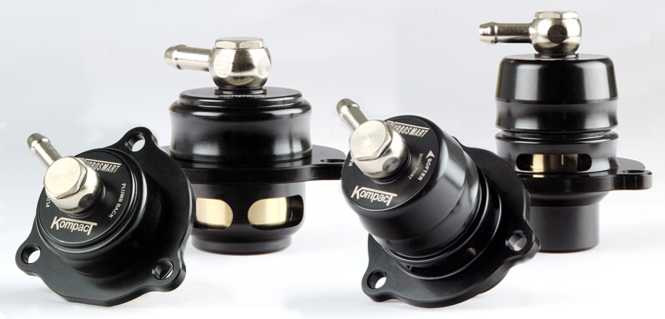 TURBOSMART'S NEW KOMPACT SHORTIE VALVES
SMALLER, SMARTER AND MORE VERSATILE THAN EVER BEFORE
Turbosmart's all new Kompact Shortie range offers increased boost handling capabilities and reliability over the many OEM compressor-cover style units they replace. Available in plumb-back or 50/50-fixed dual-port action, these new valves are smaller, smarter, and more versatile than any compressor-cover valve Turbosmart has produced before.
Smaller: Shortie by name, Shortie by nature. The new plumb-back valve is 11mm shorter than Turbosmart's previous compressor-cover valves, while being 55 grams lighter. And the dual-port unit is 10mm shorter and 57 grams lighter. That means easier installation into a greater variety of machines.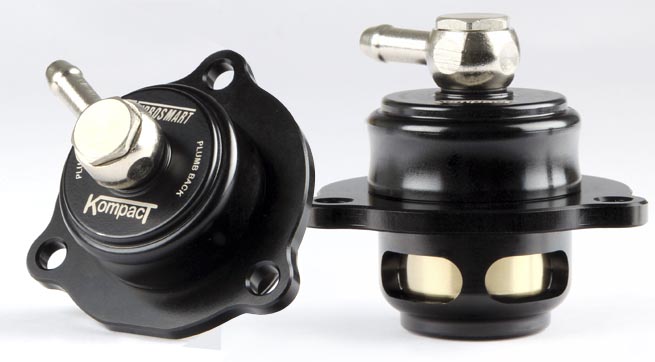 Smarter: Externally, the new Kompact Shorties have been machined in-house, from solid billet aluminium. Ensuring they won't suffer from any of the cracking or leaking that plague the standard plastic valves. Internally, they've been engineered with a light-weight, brass/aluminium, two-piece piston and new, optimised springs make these some of the most responsive valves of their kind.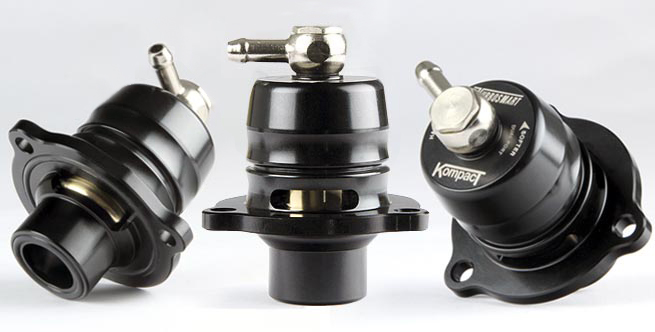 More Versatile: The Kompact Shortie fits a huge range of turbos. And because they are so small they are a breeze to fit. Making things even easier, they are supplied with both a swivel "banjo" nipple and a straight nipple, meaning you can tailor the valve to better suit your application. While larger o-rings have been fitted in the base to again aid ease of installation.
Engineered to WIN: Small design means easy to install. All billet construction, and clever insides mean it will hold as much boost as you want to throw at it, for as long as you need it to. The plumb-back version is as quiet as a standard valve, or if you're after a bit more, the dual-port version's superior flow characteristics will give you even better response, while providing that whoosh you're looking for. You simply can't lose with a Kompact Shortie. That's why we say Turbosmart is Engineered to WIN!
For more info click below for our product pages:
---