Speed Record for the Turbo Twins
---

Dear Turbosmart,
I just wanted to thank you for your great products and expert advice. your wastegates and boost controllers have significantly reduced our workload when flying day to day and during our races.
Recently we broke the Transcontinental World Speed Record for internal combustion aircraft.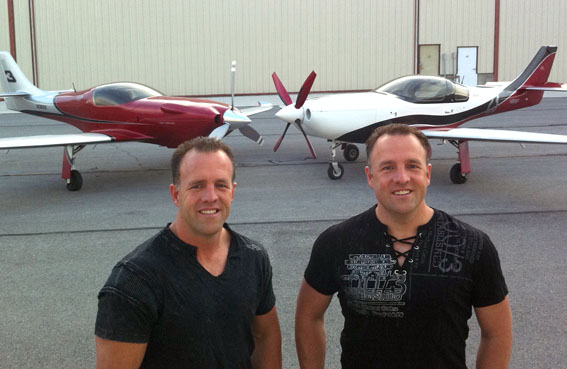 Without a doubt, having your controllers in out planes, giving us unlimited boost options, made this record possible. On the 17th of November we will be traveling to southern california to a black tie affair where we will receive our awards from the NAA, National Aeronautics Association. Thanks again for helping us make this possible.
New Record San Diego CA to Jacksonville FL 6 Hours 11 Minutes besting the previous record by an astonishing 48 minutes and12 seconds.
Mark and Mike Patey (The Turbo Twins)
---