New World Record for PAC!
---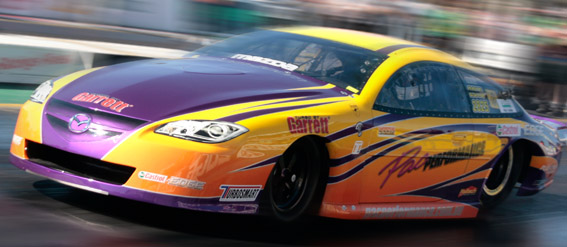 The PAC Performance team has once again proven they are the dominant force in the rotary drag racing world.
Qualifying with an ET of just 6.88@203mph, the PAC team were off to a great start at the Fuchs Nationals. Things just kept getting better and their next pass was a blindingly fast *6.745 205mph* which bettered their previous World Record of 6.752201.
Co-incidentally, it was exactly a year ago when PAC's Mazda 6 made the headlines by becoming the World's Fastest Rotary.
The icing on the cake was the Gold Christmas Tree awarded to Rocky Rehayem after he took the finals against another PAC car – the McKern RX2.
Turbosmart would like to congratulate the entire PAC Performance team for an awesome effort. Well done guys!
---