---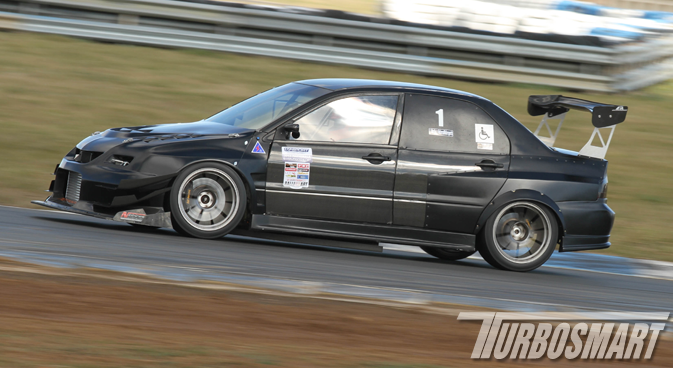 Martin Notaras is no stranger to time attack racing. Having competed at Superlap Australia events since 2008 and at both 2010 and 2011 World Time Challenges. This year, he will front up with a new carbon-body Pro Class weapon that's quite capable of taking on the big guns.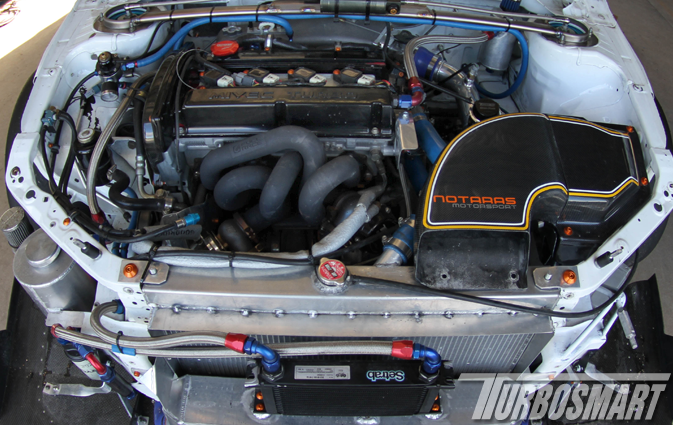 The Mitsubishi Evo is powered by a 2.3 litre stroker engine built by Notaras Motorsport. Being a Turbosmart Dealer, Martin had plenty of Turbosmart goodies available on hand and put them to a good use. The TO4Z Garrett turbo is kept in check by Hyper-Gate45 wastegates, Race Port bov and controlling boost from the cabin is the e-Boost2. Turbosmart Fuel Pressure Regulator keeps the fuel supply under control.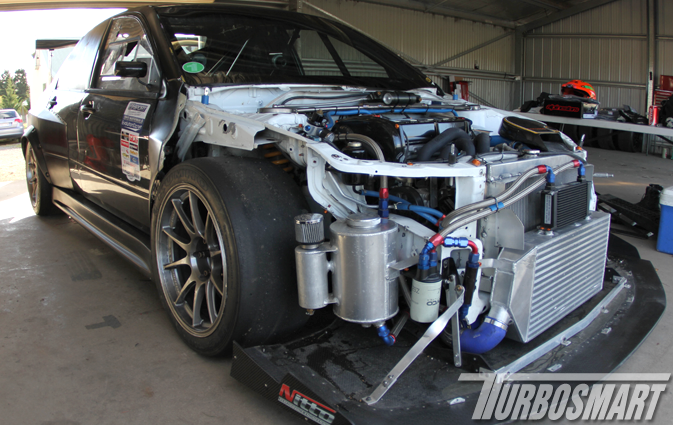 With major weight savings, mainly thanks to plenty of carbon fibre, including a custom-made one piece front end, the 780 flywheel horsepower gives the car a very impressive power-to-weight ratio.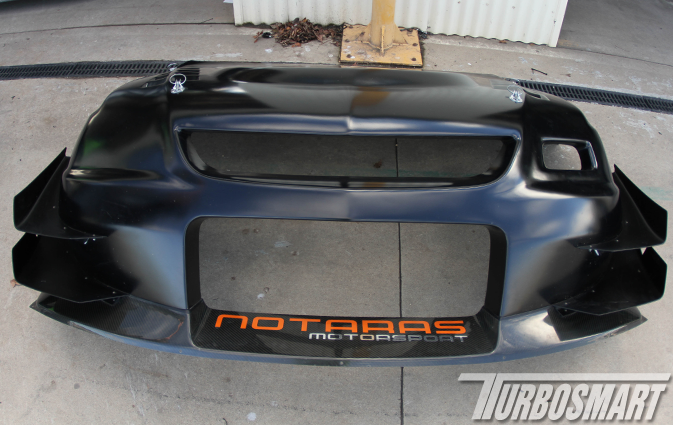 The rest of the package is equally impressive with a straight cut Modena engineering 5 speed dog box, Ralliart Supertraction rear diff, onee piece carbon fibre tailshaft, Sparco chrome-moly roll cage and a trick MCA suspension.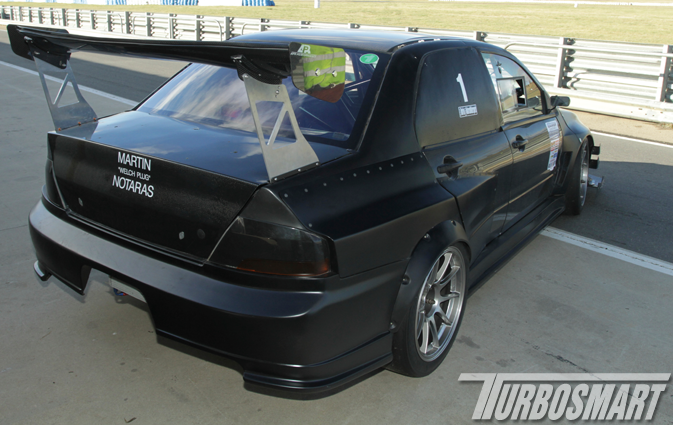 At the 2012 World Time Attack Challenge, the car will be driven by one of Australia's most most respected race drivers Rick Bates. We wish the Notaras Motorsport team the best of luck at the event.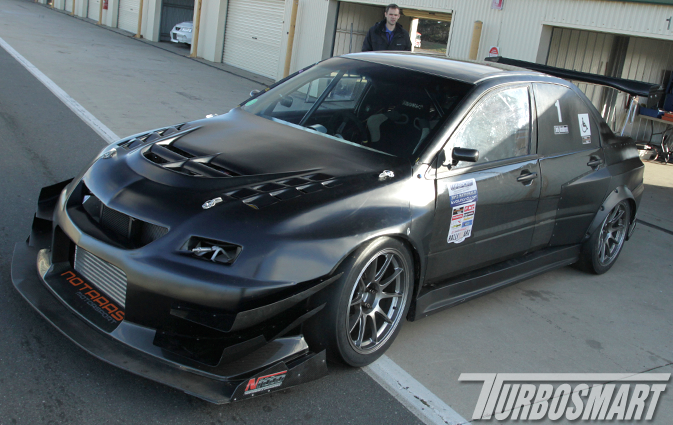 ---