PAC's Mazda 6 high speed crash
---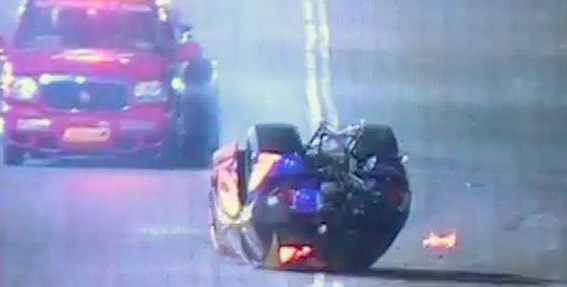 PAC Performance's World-Record Mazda 6 crashed at high speed while competing at the Nitro Champs on the weekend.
Driven by Rocky Rehayem, the race car hit a concrete barrier, flipped and caught on fire, coming to rest upside down. Rocky was taken directly from the track to a hospital in an ambulance.
As we await further news, we keep our fingers crossed and hope Rocky's condition improves.
---