---
We have seen the e-Boost2 on cars, bikes, boats, jet skis and even on race planes, but this is possibly the toughest environment the e-Boost2 has been subjected to yet!
Mario runs an E-Boost2 and a Powergate on his 3 liter aircooled sand dragster. This thing is injected on Methanol with 30% Nitro in the tank!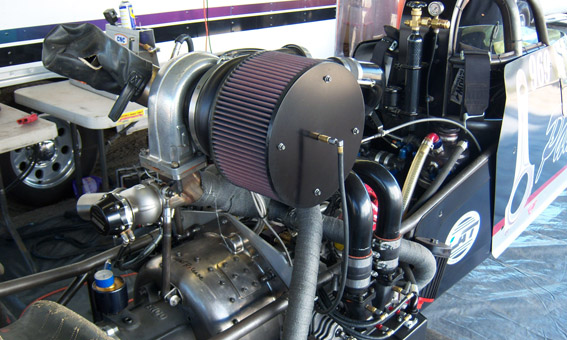 What you see here is a Top Fuel Sand Dragster. Powered by a 3200cc air-cooled motor, makes between 1200 – 1400hp. For those not familiar with the sand drags; the race is run over a 100 yard distance. The runs last between 2.7 and 2.9 seconds.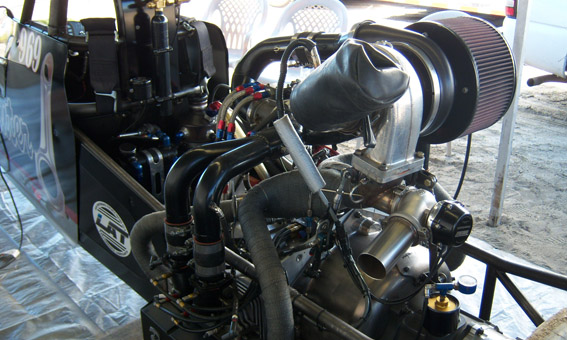 "I was curious to see just how well the e-Boost performs on such a quick and short runs" said TurbosmartUSA's Marty Staggs.
The result was nothing short of spectacular. The e-Boost performed faultlessly. Another tick for Turbsmart's flagship boost controller.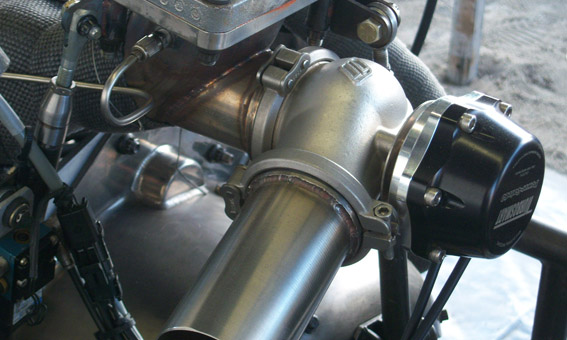 Apart from the e-Boost2, the Pauter Sand Dragster also uses Turbosmart Power-Gate60.
In this picture Mario is on the two step with no load and she's blasting 40psi of boost! Look at that PowerGate belching Nitro. And yes, even with that monster Pro Mag44 (the same magneto used on Top Fuel cars), the e-Boost2 keeps everything under control like a champ.
---