Performance Focused: Turbosmart's BOVs and Wastegate Actuator for 2016 Ford Focus RS
---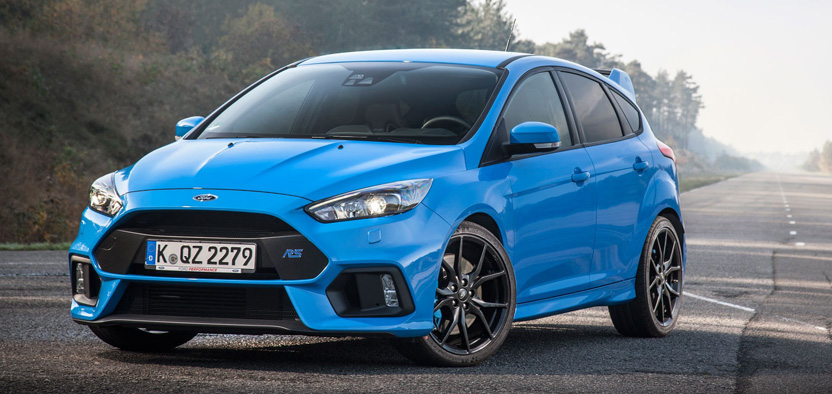 With the latest Focus RS, Ford has created one of the most fearsome performance hatches ever made, unashamedly targeting big players like Mercedes' CLA45 AMG and the VW Golf R. With its 2.3-liter EcoBoost engine, the Focus creates some serious boost and power – but now, Turbosmart has developed a range of new products that improve the performance, reliability and driving experience of Ford's superhatch. The Kompact VR08 Blow-Off Valves and IWG-75 Internal Wastegate Actuator offer real-world improvements to the Focus RS.
Kompact VR08 Blow-Off/Bypass Valves
The Kompact VR08 Blow-Off Valve for the Focus RS has been developed with the Focus's high boost pressure in mind, with the goal to improve performance and durability. Plastic OEM blow-off valves like those on the RS have a track record of failures – they leak, and they become brittle with age until they eventually crack, causing serious problems. Producing around 23 PSI of boost pressure in standard form, the Focus is already pushing the boundaries of its standard plastic blow-off valve – and there's not much room to turn the boost up before the standard valve will struggle to keep up.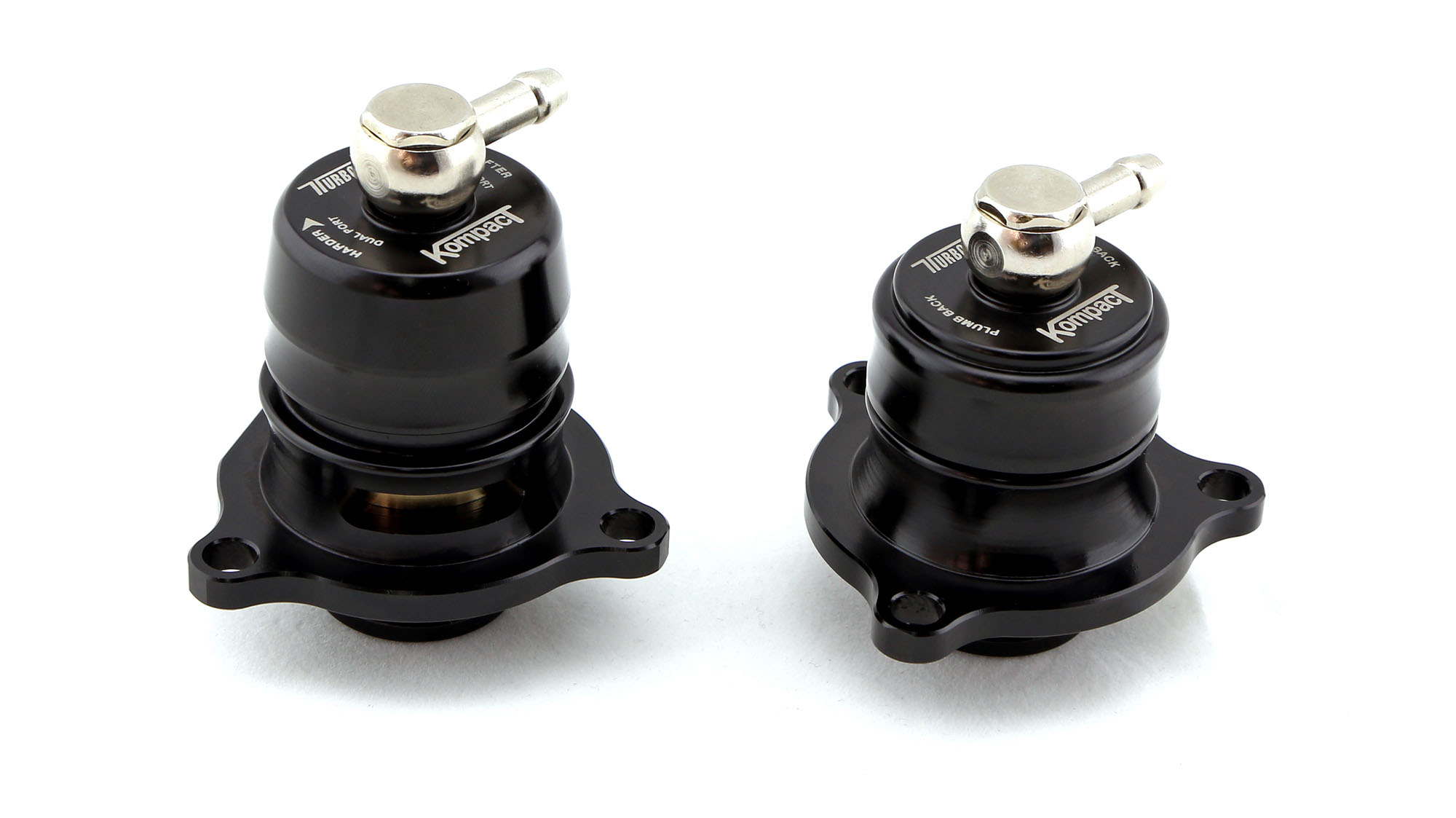 Turbosmart's Kompact is constructed of billet aluminum, rather than plastic. Its brass piston is both strong and light, and each BOV is individually matched with the right piston to ensure the best fit, meaning there's no need for an O-ring to seal the body against the piston. This gives the Kompact unsurpassed durability and responsiveness, with less maintenance required than aftermarket BOVs that use piston sealing O-rings.
The Kompact for the Focus RS can be had in both Dual Port and Plumb Back versions. The Plumb Back is a fully recirculating blow-off valve that offers a similar sound volume to the standard valve, so you can have all the performance of a Turbosmart blow-off valve, while flying under the radar. The Dual Port features a split operation between recirculating and venting to atmosphere, providing quiet operation at low boost, and head-turning vent-to-atmosphere sound at high boost – a great complement to the Focus's rally fighter character. The Kompact for the Focus RS features enlarged ports compared to previous versions, giving the RS the flow it needs.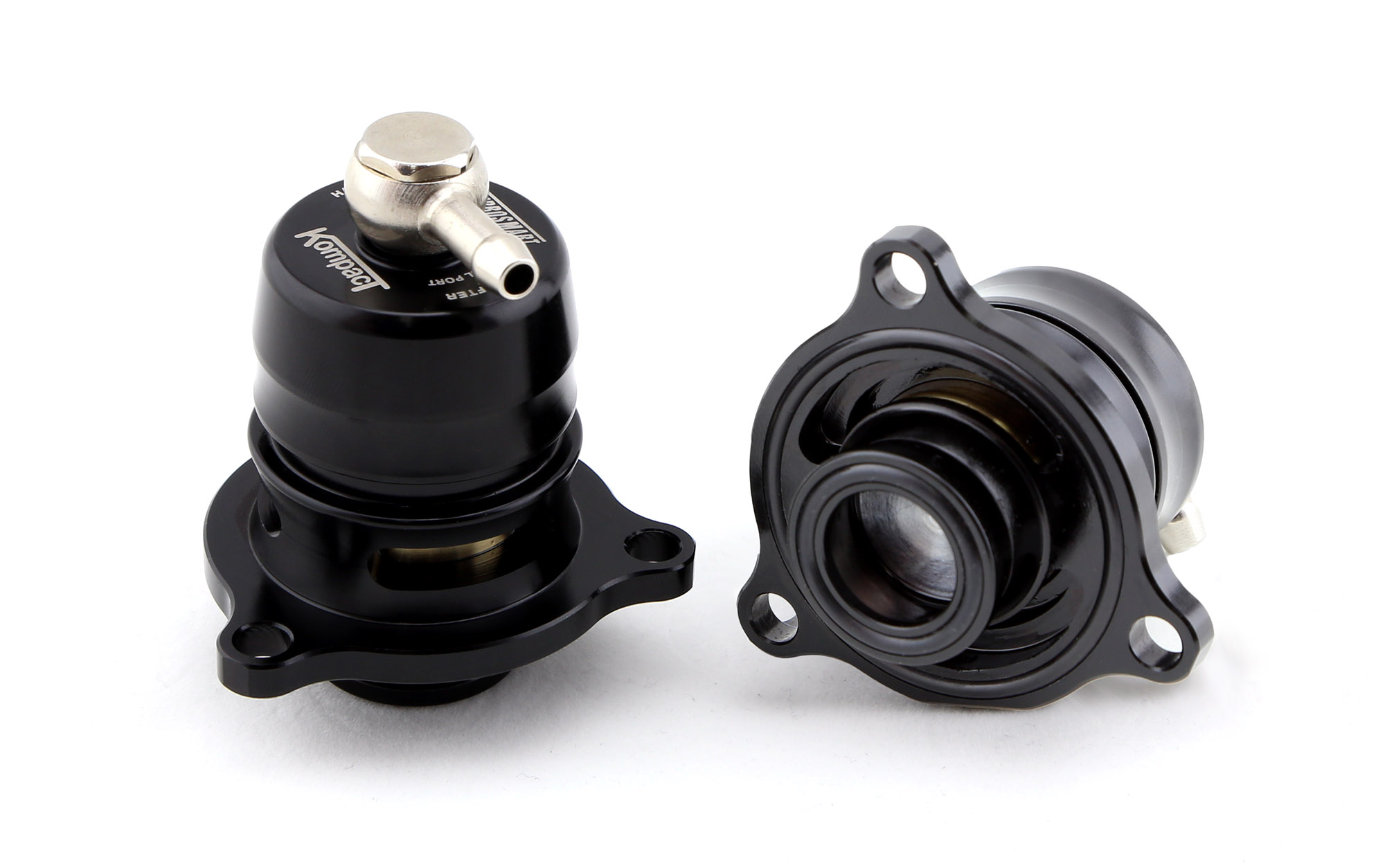 IWG-75 Internal Wastegate Actuator
Turbosmart has also developed a new billet Internal Wastegate Actuator for the RS. Tasked with controlling how much boost the Focus's turbo is allowed to produce, the wastegate plays an integral role in the turbo system. However, the Focus's standard actuator does not let the Focus reach its full potential, even at standard boost pressures.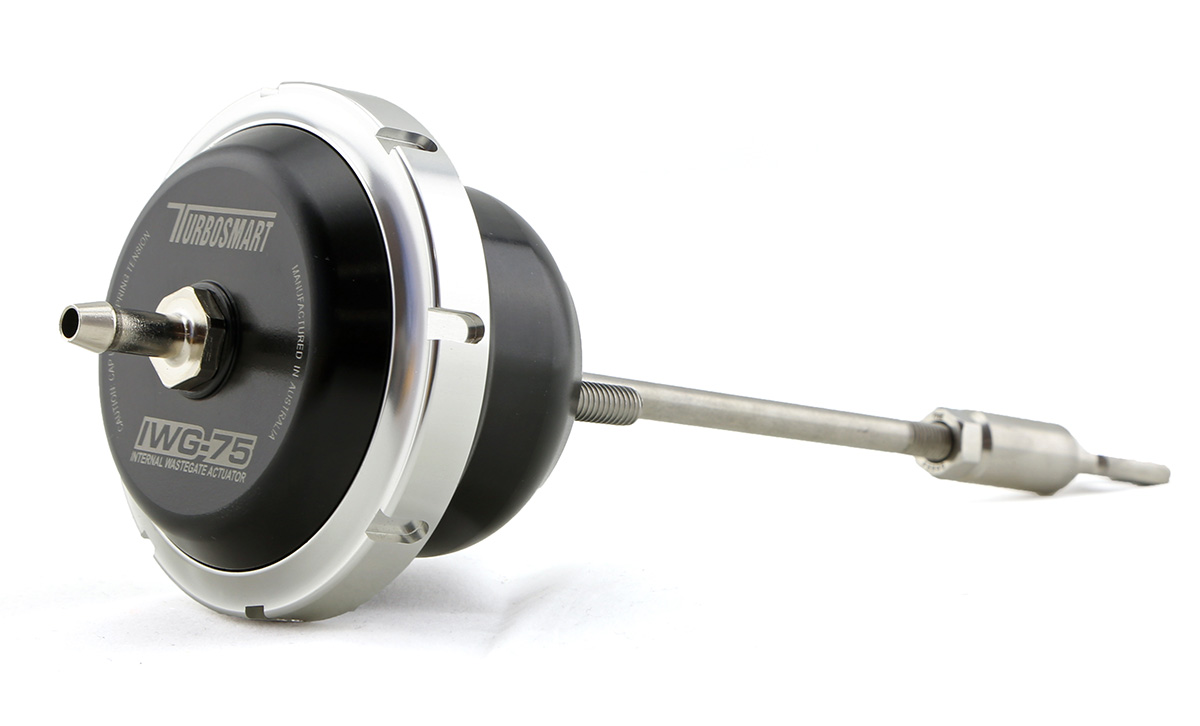 OEM wastegate actuators tend to use soft springs, which begin to open long before peak boost is reached. The result is that you don't get all the boost you could be getting. Turbosmart's IWG-75 Internal Wastegate Actuator is a 12PSI-rated actuator designed with performance and reliability as key priorities. Turbosmart's actuator provides faster boost build-up and less drop-off at high RPMs, with a more responsive and stable boost curve.
The results of fitting a Turbosmart IWG to your Focus RS are truly impressive, giving you dramatic improvements to the vehicle's responsiveness and performance compared to the standard actuator, especially in the mid range. As a bang-for-buck modification, Turbosmart's IWG-75 for the Focus RS is hard to match.
In addition, their billet construction and Turbosmart's rigorous quality testing ensures the ultimate in reliability, while the locking collar design allows for quick spring changes, should you want to tune your Focus for increased boost.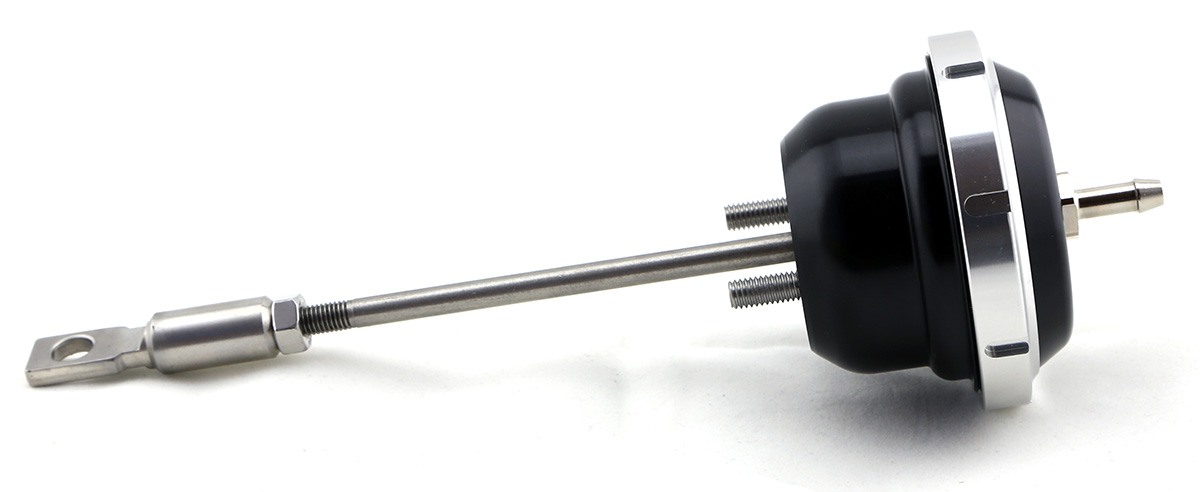 These bolt-on performance improvements offer a boost to your RS driving experience without the need for custom fabrication or special tools. They're yet another addition to Turbosmart's ever expanding range of parts for Ford's latest EcoBoost range of vehicles.
Part numbers and pricing:
TS-0203-1064 – Kompact Shortie Dual Port – VR08 | For pricing and more info, click here.
TS-0203-1264 – Kompact Shortie Plumb Back – VR08 | For pricing and more info, click here.
TS-0622-9122 – IWG-75 – Ford Focus RS 2.3 EcoBoost – 12PSI | For pricing and more info, click here.
---