PRI wraps up for another year
---
Another successful PRI Trade Show has come to an end. An estimated 38,000 performance and racing industry people for over 70 countries attended this year's show to sample what's on offer from the industry's top manufacturers. Turbosmart's stand proved very popular with a host of brand new (soon to be released) products alongside the tried and proven product lines.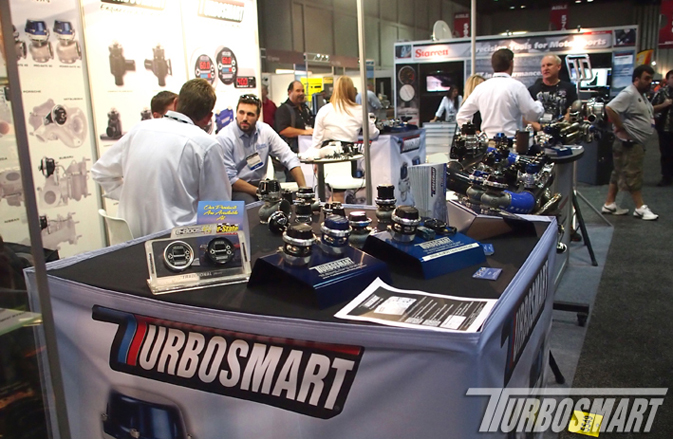 ABOVE: Interested in turbocharging? You've come to the right place!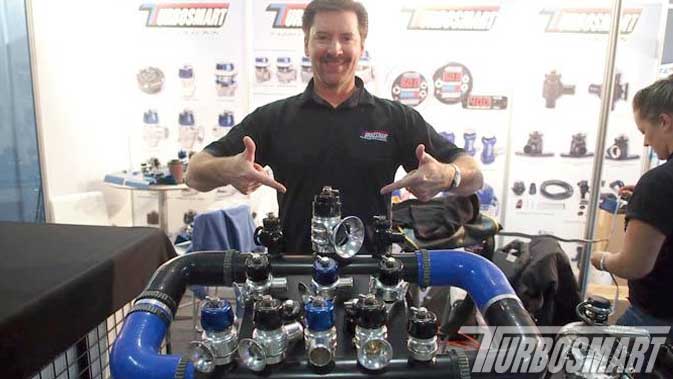 ABOVE: Not all Turbosmart products are getting smaller – Turbosmart USA GM, Marty Staggs proudly shows off the soon to be released super-sized BOV prototype.
"The show was a great success for us," said Turbosmart USA General Manager, Marty Staggs, "the interest in turbocharging and demand for Turbosmart products in particular just keeps on growing, and we're happy to supply that demand."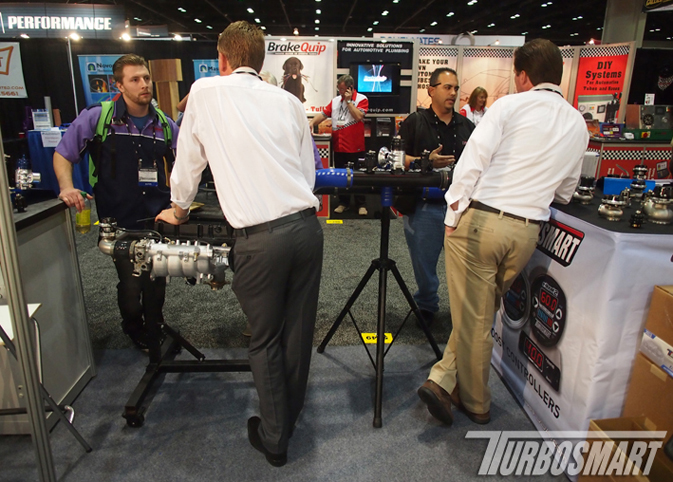 ABOVE: Turbosmart CEO Nic Cooper (left) and Turbosmart USA GM Marty Staggs (right) were on hand to provide information about the products and answer visitors' questions.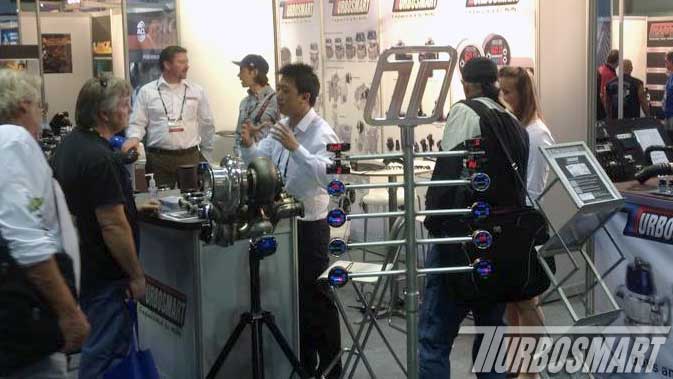 ABOVE: Turbosmart's Head Engineer, Richard Hong explains the inner workings of a wastegate to a visitor.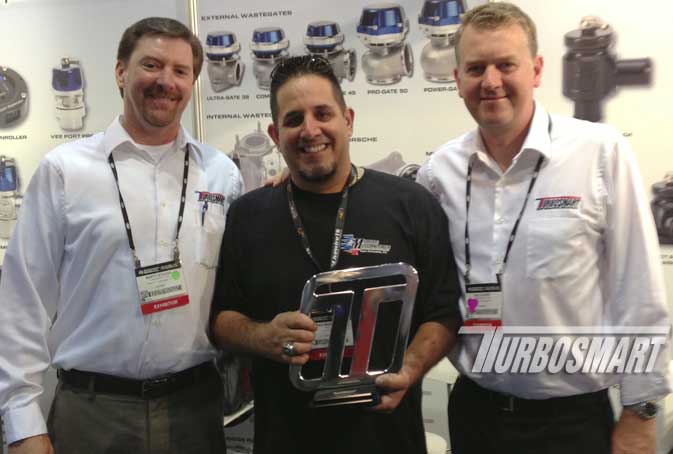 ABOVE: Turbosmart Driver of the Year – Mike Murillo with Marty Staggs and Nic Cooper. Turbosmart Dealer Awards went to: Distributor of the Year – Turn14 and Diesel Distributor of the Year – All American Diesel.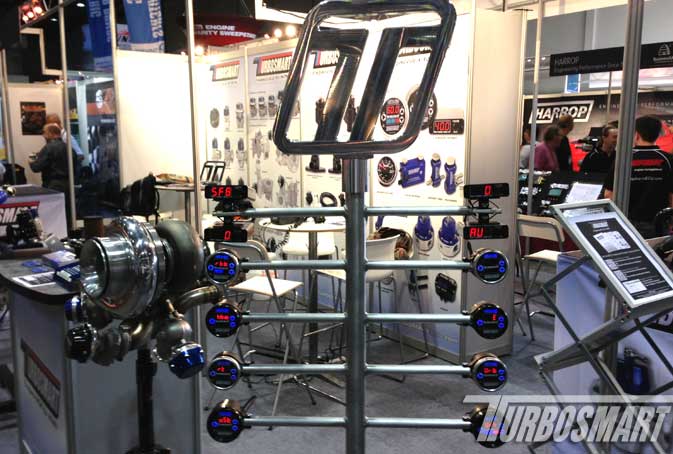 The famous "e-Boost Tree" is quickly becoming a trademark of Turbosmart displays in North America.
---
End of an era for the PRI Trade Show
The 2012 PRI Trade Show closed its doors for the last time at the Orange County Convention in Orlando, Florida. In 2013, the PRI Show (now owned by the Specialty Equipment Market Association – SEMA) will merge with the International Motorsports Industry Show (IMIS), and move to Indianapolis.
The 2013 PRI Trade Show will occupy the entire Indiana Convention Center in Indianapolis, with Thursday, Friday, and Saturday Show days, December 12-14, 2013.
The acquisition unifies the racing industry's two trade shows into one, creating the opportunity for exhibitors and buyers to do business in a single location.
"The racing industry needed to have just one motorsports trade show in the U.S. I'm proud to say we've accomplished that," said Scooter Brothers, SEMA chairman of the Board of Directors. "We have all worked toward a common goal, and have succeeded on behalf of the industry. To have a single home for the racing trade show is clearly the best thing for the industry, and working together with Chris Paulsen (co-founder of IMIS), we got it done."
---