---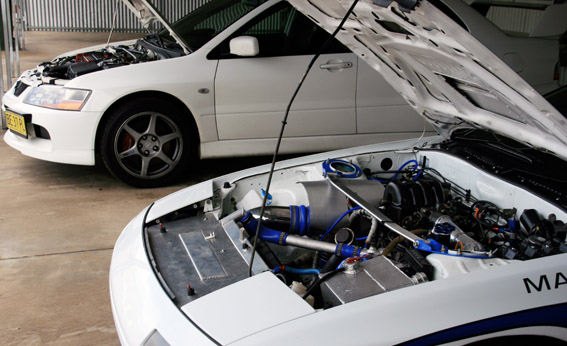 We take to the track with our two test cars to find out the endurance and performance limits of our new prototype.
"Most of our products need to perform on the race track as well as on the street," says Turbosmart head of product development and a part time racer, Stewart Mahony, "so our choice of test vehicles reflects this. The RX-7 is very much a circuit racer, with a powerful and aggressively tuned engine, whereas the EVO is a mildly modified street car. Both place different demands on the product and we log how our product responds in each application."
"The product we're testing today is in its final stage of development having already passed all the previous tests with flying colours. What we're trying to do today is basically confirm all the previous test results and make sure the product is ready for production.
---