Red Victor Does it Again!
---
Andy Frost has done it again by resetting the World Record for the fastest and quickest street legal car! Driving the Turbosmart-equipped Red Victor at the Santa Pod Raceway, Andy broke his own World Record with an amazing 6.50 @ 226.91mph pass.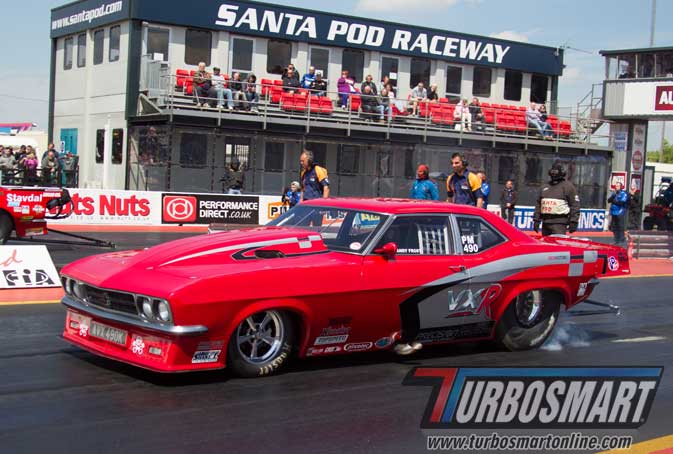 Photo: Ivan and Rose Sansom
What's even more amazing is that the record pass was just their third full pass with a new engine combination. Andy recalls the moment:
"After a seven month sabbatical to fit a new engine block, turbos, wastegates and BOV, the team arrived at Santa Pod ready for action. Unusually the weather co-operated for 3 days allowing the team to get a couple of hits on the new combo."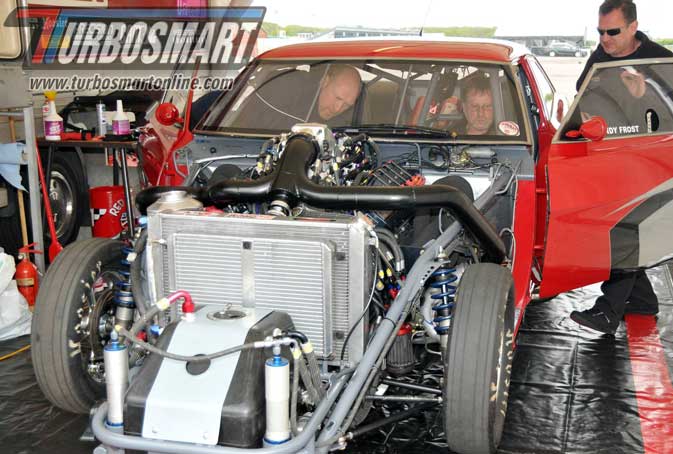 Photo: Mark Skinner
"Our first test hit was a 250 ft launch that netted a 1.08 60 ft with an easy second gear launch. Everything seemed to working very well, so we made a full pass to check everything out in the full 1/4 mile. An easy 2nd gear launch 6.63 @ 212mph was the result, and the data was very good again."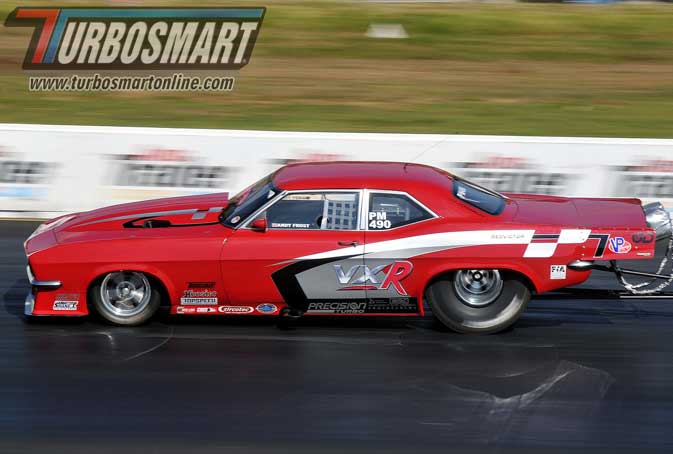 Photo: Mark Skinner
"On Sunday we were scheduled 2 qualifiers. 1st gear was on the agenda for these 2 runs, which netted an off-the-throttle 6.64, but this time at 226mph – our best mph to date! The final qualifier was a 6.50 @ 226.91mph. We'd bested our world record time again!"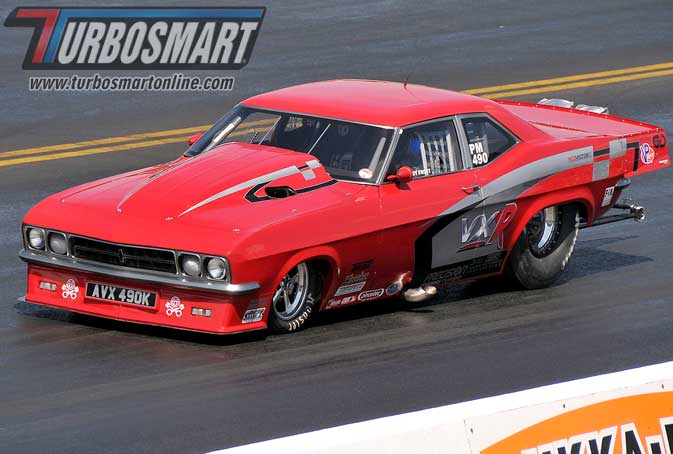 Photo: Mark Skinner
"The great thing is our Turbosmart wastegates and BOV worked flawlessly, and thanks Marty Staggs at Turbosmart USA for letting us use their fantastic product!"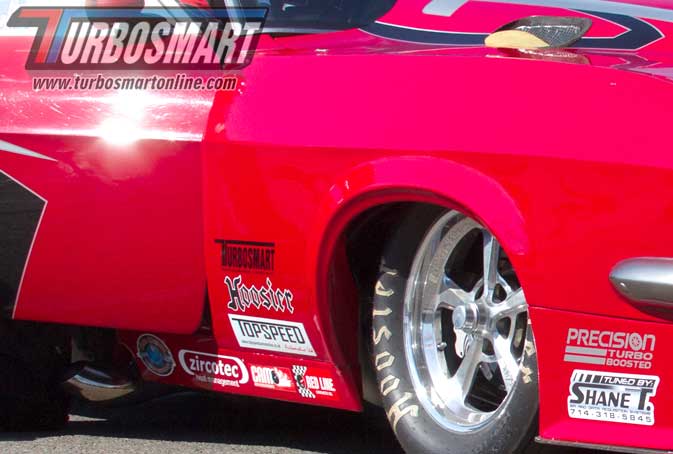 Photo: Ivan and Rose Sansom
Red Victor uses Turbosmart  Power-Gate60 wastegates and a single Race Port to help manage the boost.  TurbosmartUSA is a proud supporter of the Red Victor Racing Team.
---