---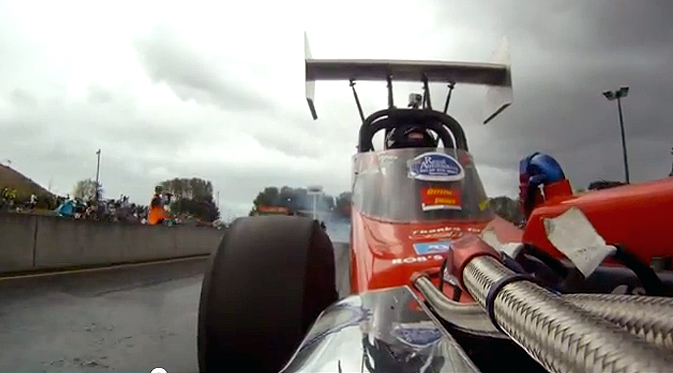 Robbie Ward's Turbosmart-sponsored RIPS dragster entered the history books by cracking the 6-second barrier and winning the IHRA Championship in the process.
Here is the race report by Robbie himself:
We qualified well and won our first round due to a no show by the Rasoline 20b rail. We then had Karen Hay in the 32 roadster with a 2000hp blown big block. She had run 6.6 in qualifying and was running off a 7.0 index at this meeting.
We were running off a 7.14 index and didn't really stand much of a chance. I had to cut a good light and hope she had problems, I cut a 0.006 light and got a huge lead on her off the line, I couldn't hear my motor over the roar of her engine, so kept my foot planted hard, the finish line was comming up and I thought I had it, then right at the last second she got a surge and came past to take the win by 0.03 seconds, what an incredible race!
We were allowed out to have another couple of runs so we decided to wind the old girl up some more and see if we could get that 6-second pass. On the first attempt we ran a 7.06 so we made a few changes and went straight back out, next run, straight as a die, front wheels skipping along the track all the way, 6.990 @ 192.7mph!
---