---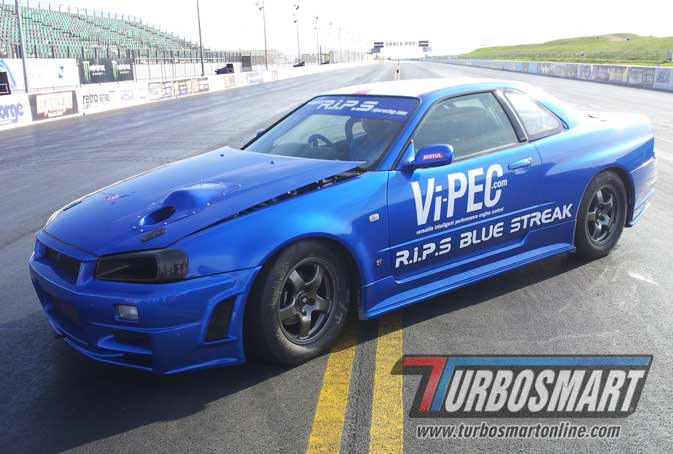 Last month we told you about our Export Manager, Chris going to New Zealand and some of the awesome cars he saw there. We promised you we'd bring you some features on these cars, so here's the first one. The RIPS Racing MGAWOT11 R34 Skyline.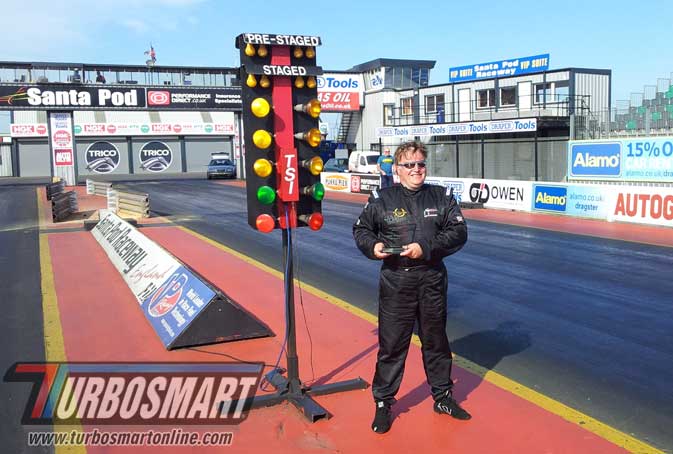 RIPS Racing's Robbie Ward tells us the team had seven weeks to build a 1700kg street car that could run 8.50 effortlessly and reliably. They then had one weekend to test it, where they got broke two National records at two different tracks over two days (with a best run of 8.51 @ 163mph).
Then without even touching the car, it was loaded into a container and shipped off to the UK. Upon arrival it was unloaded, straight to a test day where it effortlessly ran 8.59 @ 162mph and set a European record for a street GTR. The following weekend the car qualified first with an 8.57 and went on to win the meeting. During this whole time the car required no maintenance from the day it came off the dyno before its first meeting in NZ.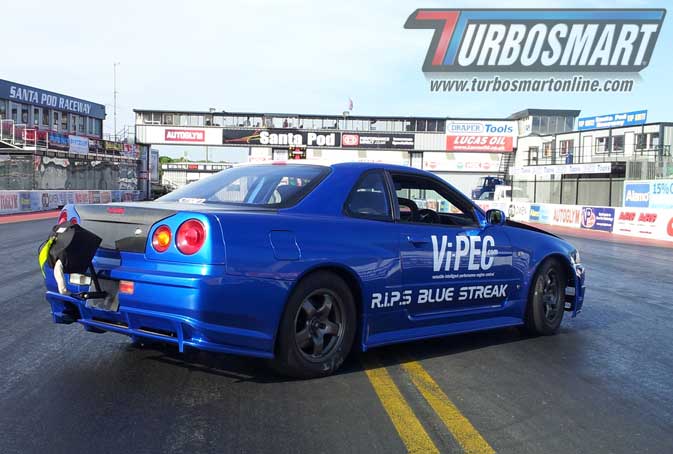 Turbosmart have been proud to have been a long term sponsor of RIPS Racing through our New Zealand Distributor, Dodson. With the blue GTR currently running an FPR2000, a Race-port BOV and twin 60mm Power-gates.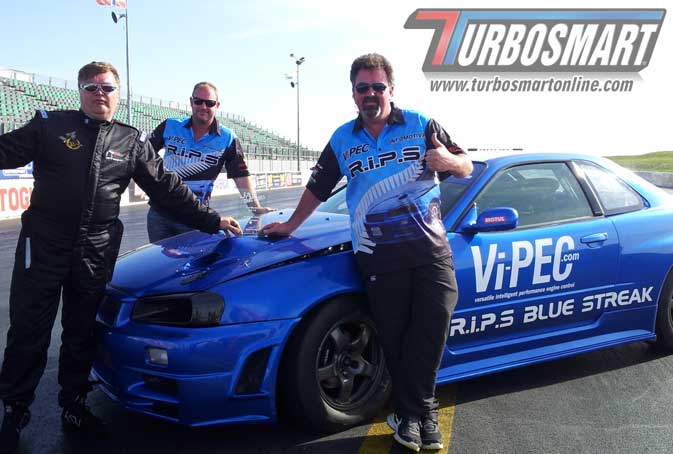 "I'd like to thank you for your support over the last 6-7 years and as you can see, your products are working very well for us," says Robbie.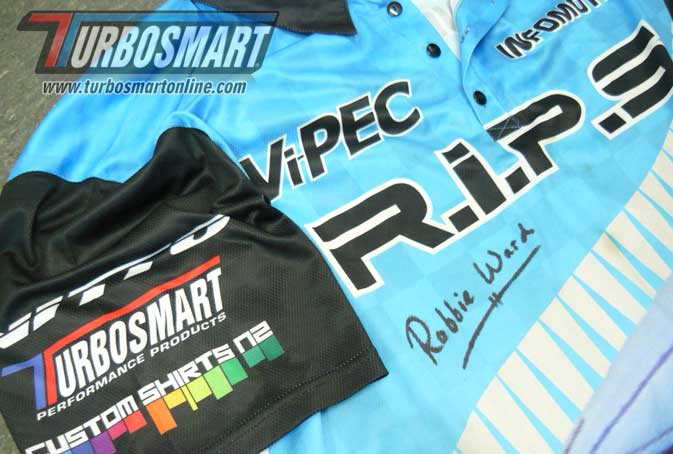 We have a feeling Robbie and the RIPS Racing team are one to keep an eye on in the future, as big things seem to come out of this Kiwi stable.
---