Road & Track sets a new Land Speed Record!
---
Equipped with Turbosmart's Race Port and HyperGate, the Road & Track's Kizashi has set a new World Land Speed Record for a Blown Gas Coup!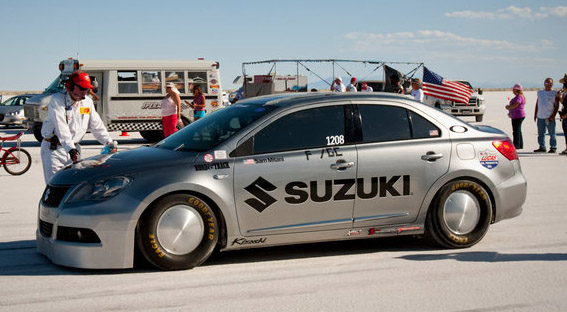 "I want to personally thank those of you who followed our Bonneville progress on RoadandTrack.com, as well as those of you who posted generous comments on Facebook." said Sam Mitani, "It was inspiring and made me feel really good."
Turbosmart would like congratulate Road & Track on this awesome effort.
---