Rob Campisi breaks into 5s!
---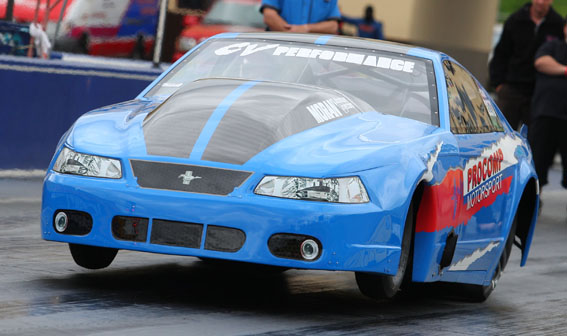 Photo courtesy of Zoom magazine
He's already in a league of his own in Australia, but Rob Campisi's ambition is to be the fastest in the World, and he has just moved one step closer to achieving that goal with an amazing time of 5.975@254mph. This means Australia's fastest turbo car is now also the World's Fastest 2 Speed Powerglide!
Turbosmart is a proud sponsor of Rob's twin turbo Mustang. Can't wait to see what time he'll do at the upcoming Jamboree!

---