Rod Penrose's Beetle back on track
---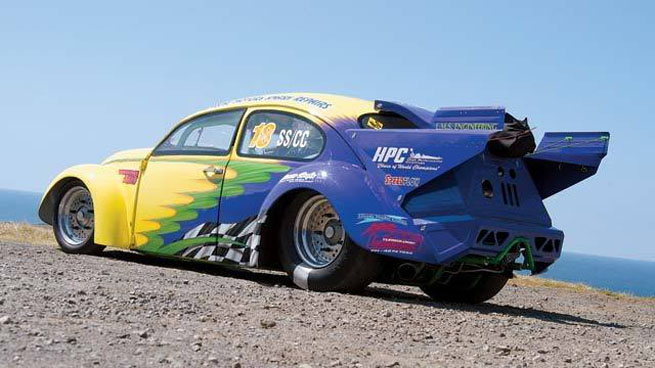 VW fans may remember Rod Penrose's previous car (pictured above), Australia's Fastest Beetle that famously broke a long-standing record with a 8.96 second pass back in 2001. The car was a common sight on the drag strips around the country and had a cult following amongst the VW enthusiasts.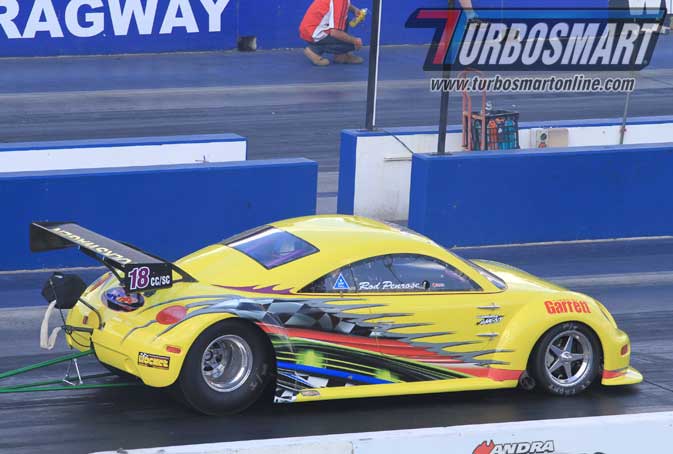 Rod is back again, with a new car and this time he has his sights set on a World Record. With a PB of 8.74@149mph, the new car is already faster than its predecessor and Rod is confident he can have a real go at the record (7.89sec) in the near future.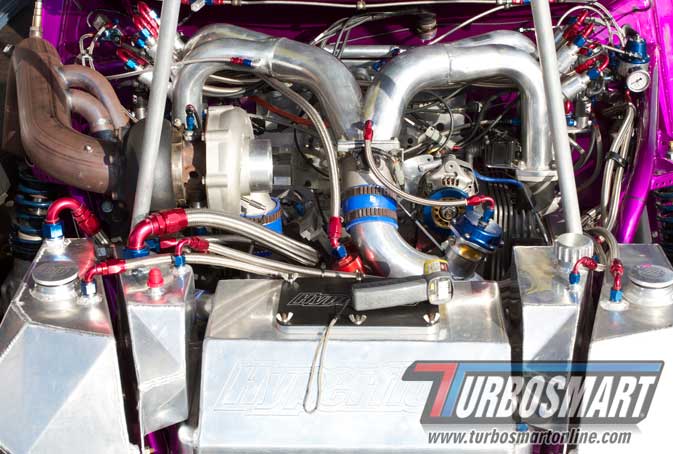 The new car is powered by a front-mounted 3.3L Pauter engine with a Garrett GT51R turbo performing the forced induction duties. The current setup produces 550hp at the wheels with just 32psi of boost pressure.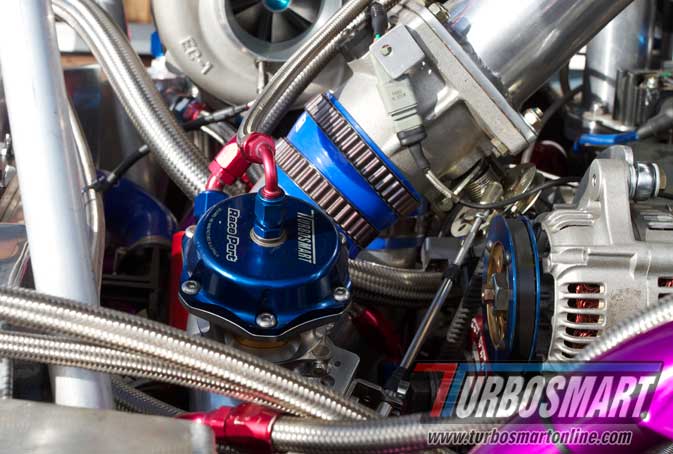 "We will be turning the boost up at our next outing" said Rod, "The aim is to shave a little bit of time each time we race."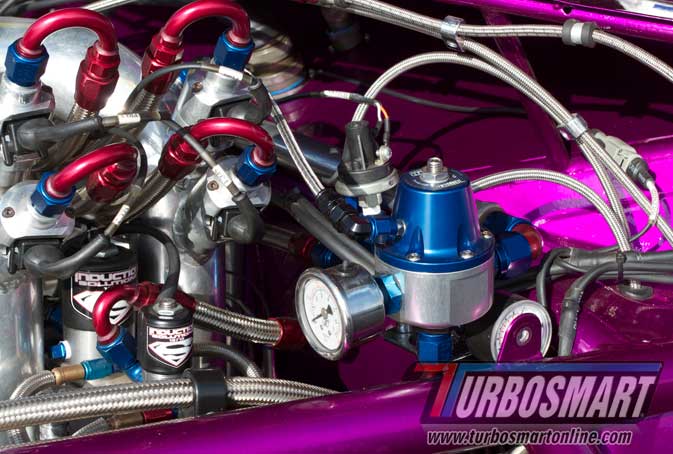 Two Turbosmart's Hyper-Gate 45 external wastegates, e-Boost2 boost controller and Race Port bov help control the boost while the FPR-2000 fuel pressure regulator looks after the fuel flow.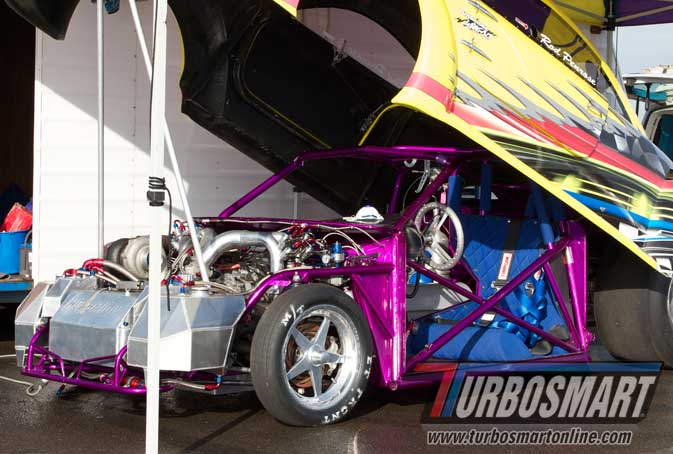 "We love Turbosmart products here at Rod Penrose Racing, they do exactly what they're meant to do – help us go faster!"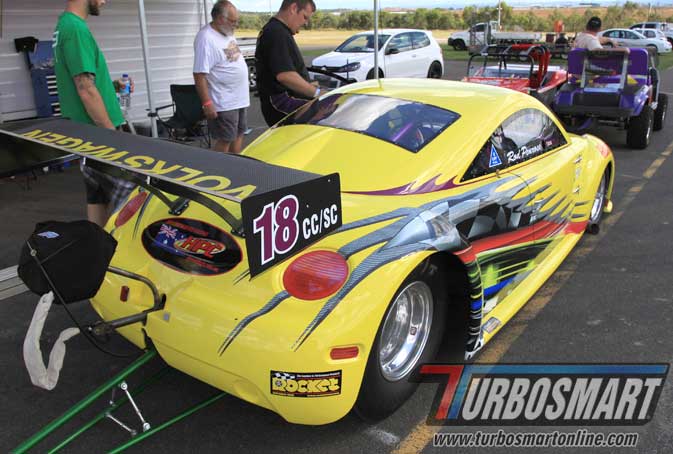 We wish Rod and his team the best of luck and look forward to seeing him with the World Record trophy in hand!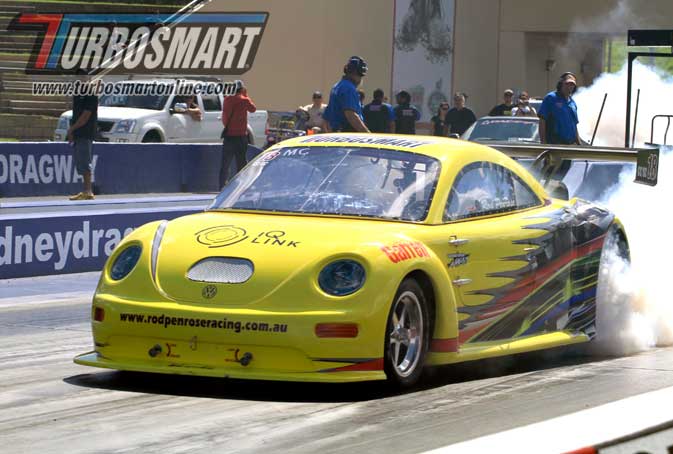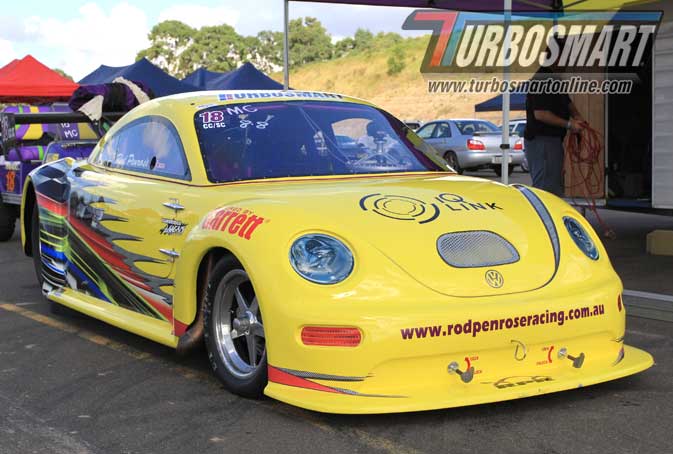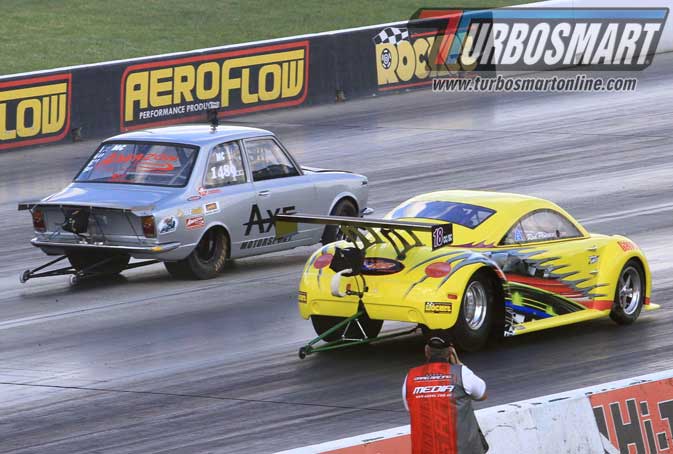 ---