Sick '56: Anthony Penna's Twin Turbo '56 Chev
---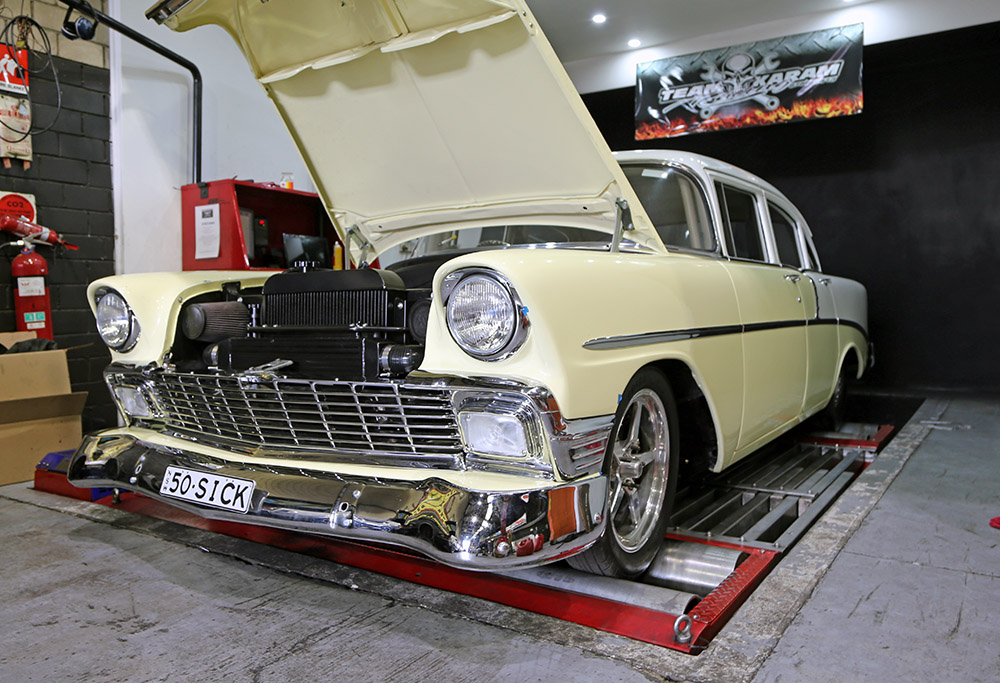 We love a good restomod project, and when we heard about long time customer Anthony's latest street car project, we had to get on board. Knowing Anthony's previous project, a Toyota Hilux drag car with a high-powered 2JZ, it was obvious this new build would not be done by halves.
The base for the project is cool enough in itself. A cream-and-white-coloured 1956 Chevrolet 210 four-door already turns heads – it's big, bold and drenched in that classic 1950s American charm. It's the ultimate in retro cool.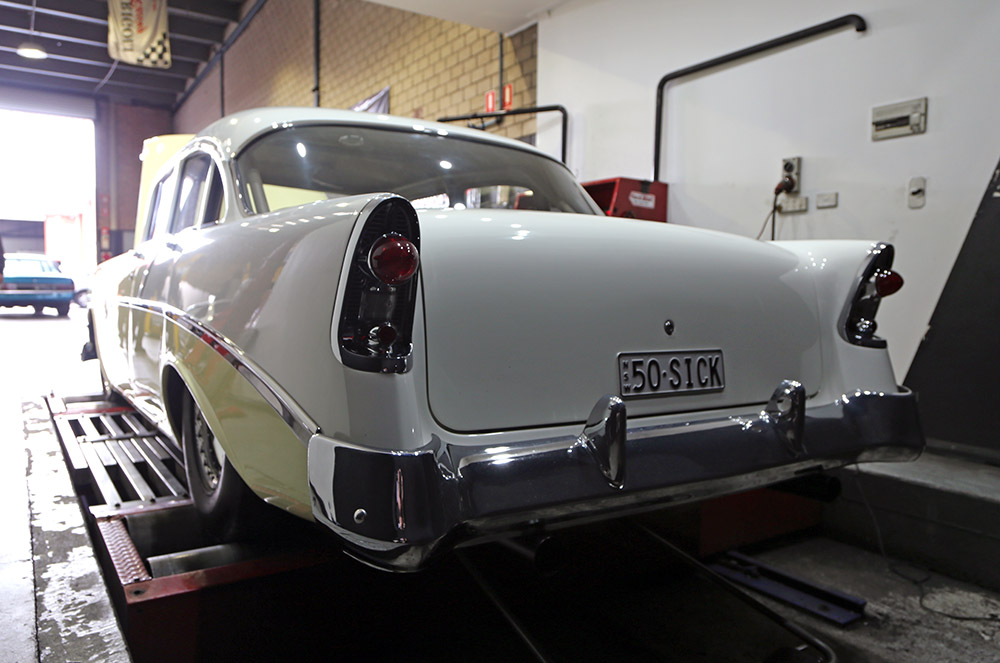 The fact that Anthony has decided to keep the exterior looking so stock is a big part of the appeal of this build. There is no shortage of restomodded '50s Chevys around, but 50-SICK eschews the bright modern metallic paint jobs in favour of a more original, stylish and restrained outside appearance.
Under the huge bonnet, however, it's a different story. Perfectly hidden beneath an unsuspecting body lies a twin turbo Chev V8, with two turbos right up front. The effect is a neat and symmetrical engine bay that has the looks to go with the power.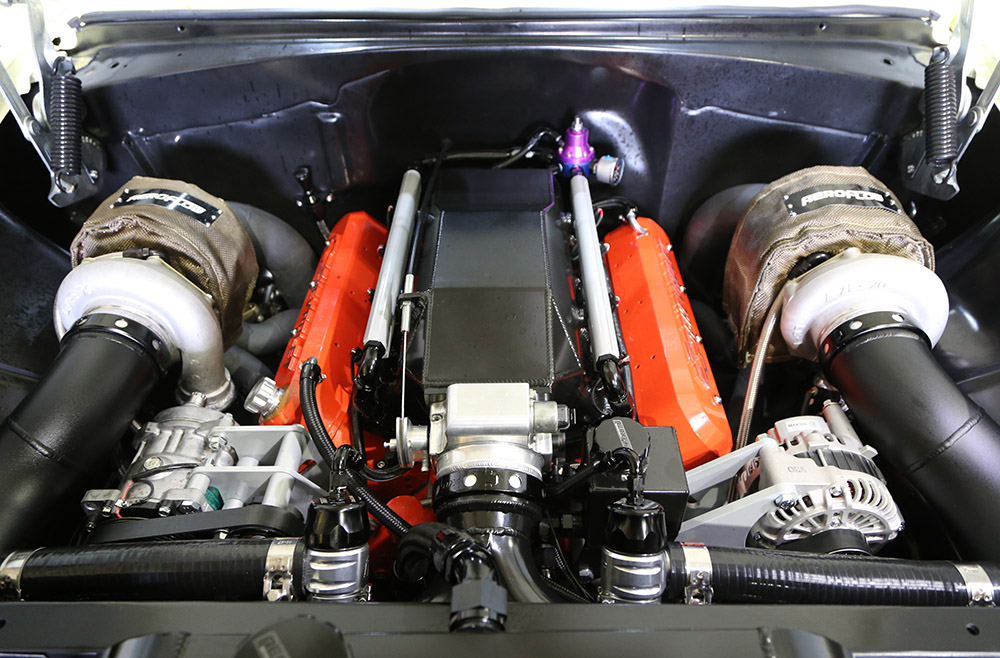 Turbosmart UltraGate38 wastegates control the twin turbochargers boost production, while two Type 5 Plumb Back BOVs ensure compressor surge is kept at bay.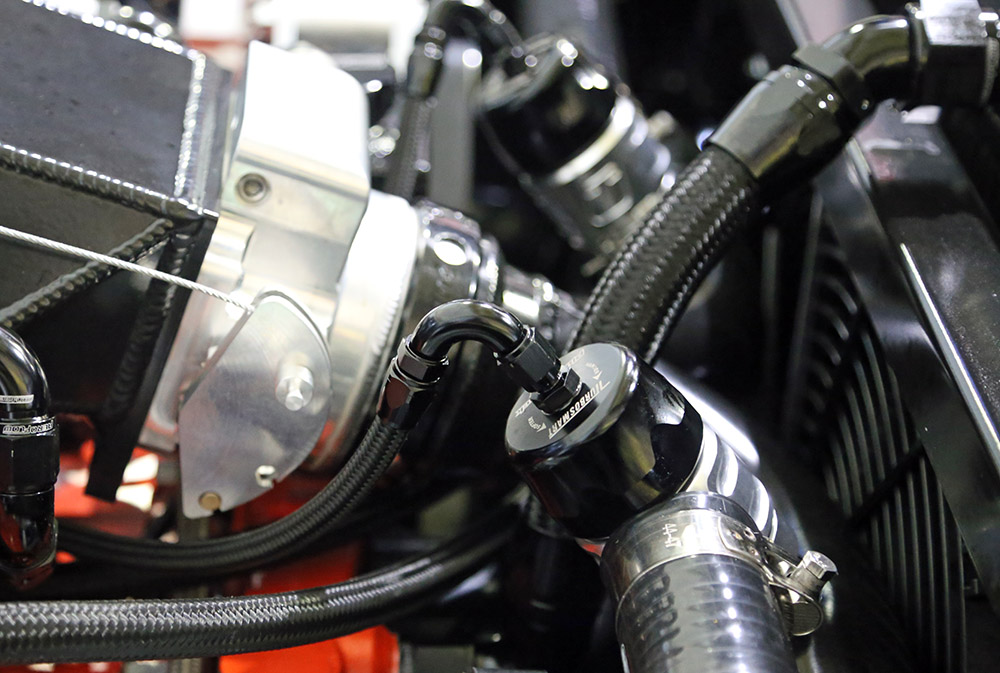 The boosted V8's power is sent to the wheels via a Turbo 400 automatic, and everything is controlled by an EMS ECU.
When we stopped past to shoot the Chev, it had just finished a dyno run at Team Karam Racing. Running on wastegate pressure at 16PSI of boost, the car put down 720hp at the wheels on pump unleaded, with lots of revs left to go. The tuners had to back off at 5,500RPM, because the power was too much for the engine's crankcase breathers to handle, causing the oil dipstick to pop out.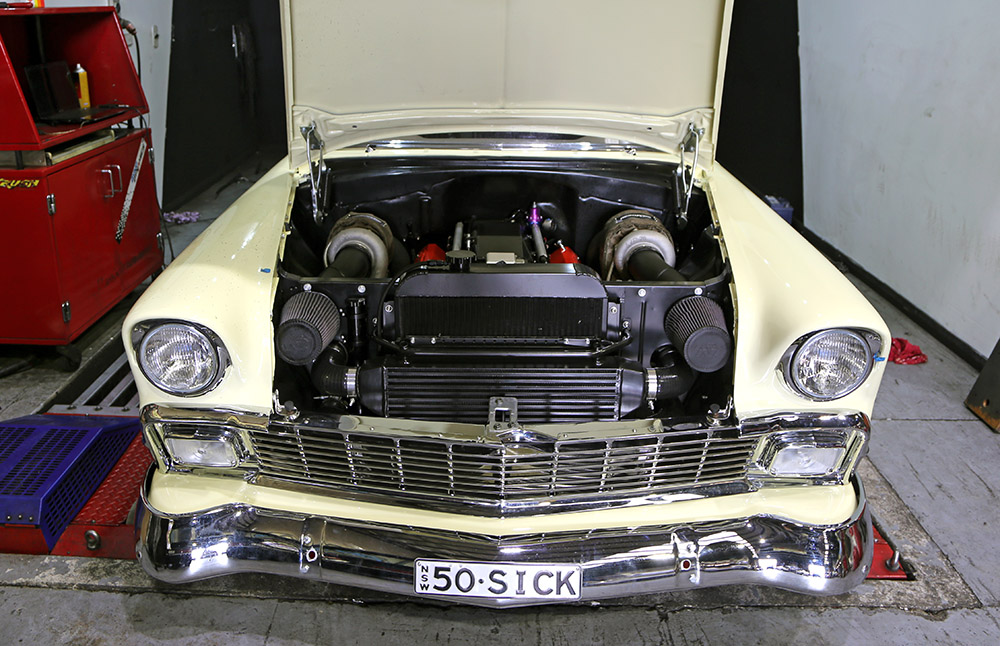 With more boost, more revs and the higher octane boost juice of E85 still up their sleeves, Joe from Team Karam estimated that the car will see 'over 1000hp, easy'.
And despite this, Anthony maintains that "first and foremost, it's a street car with air con, power steering and baby seats in the back".
We can't wait to see this beauty out on the streets of Sydney doing its street car duties. Seeing old cars as well-executed as this brightens everyone's day.
---
Anthony would like to thank the following businesses for their help with the build:
Bodywork: Eastern Creek Smash Repairs
Interior: All Trim
Engine & Chassis fabrication: Pro Flo Performance
Wiring: On Track Auto Electrical
Transmission: Pro Trans
Tuning: Team Karam Racing
---