Trevor Slaughter on his way to World Landspeed Record
---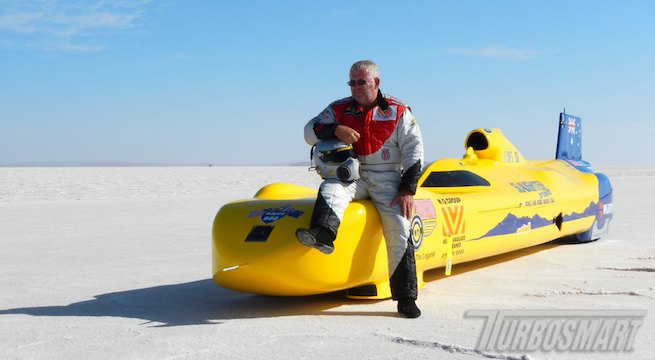 With the Australian Landspeed Record under his belt, Trevor Slaughter is one step closer to achieving his lifetime goal – the World Landspeed Record. Driving his Turbosmart-equipped Streamliner at South Australia's Lake Gairdner, Trevor hit 408mph (656kph), resetting the Australian  F/BFS record.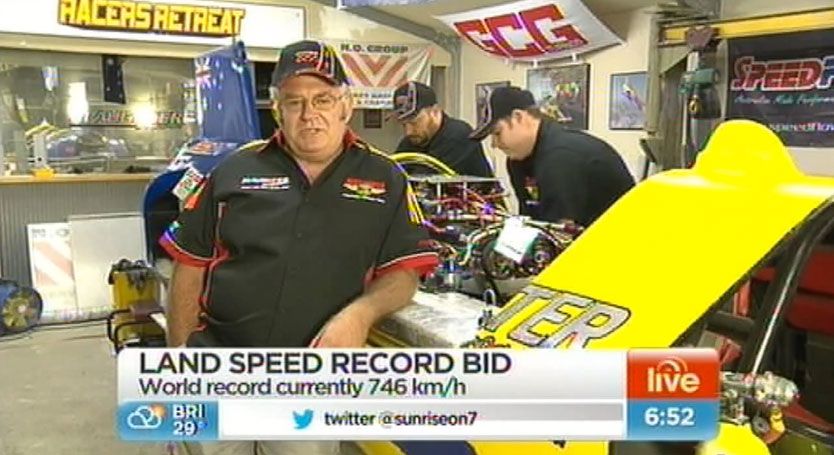 "I can honestly say that the exhilaration of when that car hooks up and pulls and gets up to speed and starts doing things… it's amazing, it's unbelievable," Slaughter reported on the Channel 7 News.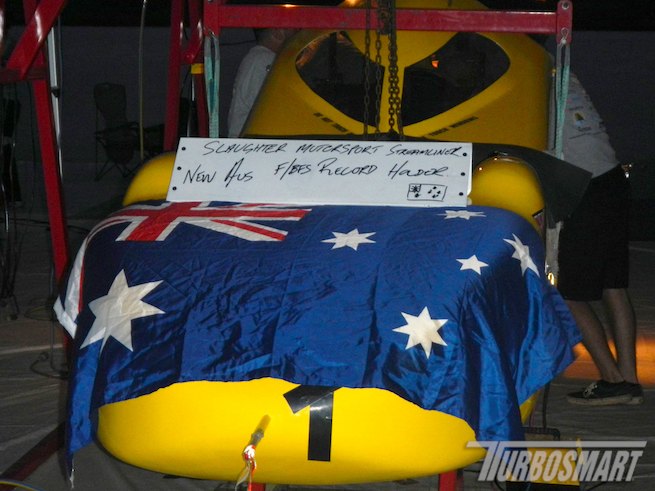 The next step for Trevor is what he calls "Race to 800" – that is 800kph. Hitting that speed would make Trevor's streamliner the fastest wheel driven car in the world.
Turbosmart is a proud sponsor and supporter of Trevor and his Landspeed Streamliner project and we wish him the best of luck on this exciting journey.
Trevor Slaughter land speed record attempt on Weekend Today
---
Trevor Slaughter on Channel 9 News
---
---