Small Block, Big Victory for Essick!
---
In the big-block dominated Outlaw 10.5 class, a small-block powered Mustang of Tim Essick is very quickly climbing up the ladder and successfully dethroning some of the class heavy hitters!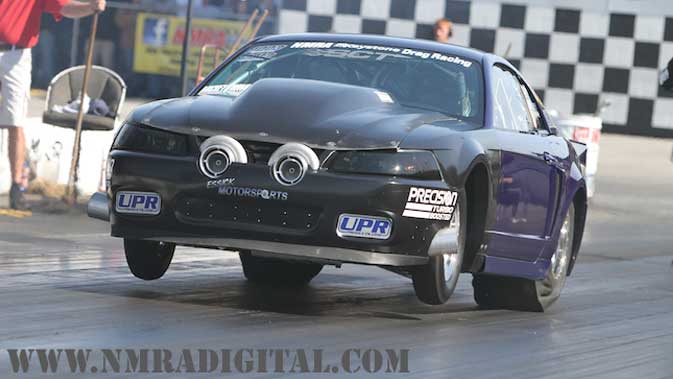 The 2003 Mustang uses a pair of Precision 88mm turbochargers with Turbosmart Pro-Gate 50 external wastegates. While this combination might seem rather mild when compared to the 94mm turbos used on the big-block engines, this hasn't stopped Essick from progressively improve his times throughout the season.
At the Ford Fever Classic, held at the Maryland International Raceway, Essick was the top qualifier with a 4.28 at 171 mph, and the eventual winner of the event, once and for all proving the point that small block can be competitive at the pointy end of the Outlaw 10.5 Class.
With the World Cup Finals (Import vs Domestick) quickly approaching, Essick will once again put his Mustang against the big blocks and judging by his recent results low 6.5s quarter mile ETs are expected and possibly even a 6.4. We wish Tim and his team the best of luck.
---