SpeedFactory Racing rules once again at Woodburn Import Face Off
---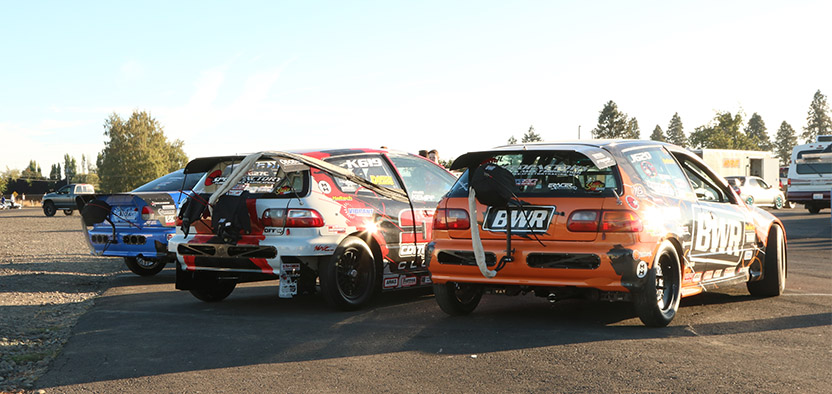 On August 28th 2016, Turbosmart-sponsored team SpeedFactory Racing won two classes and was runner-up in a third class at the ever popular Import Face Off, held at Woodburn, Oregon.
In the first round of qualifying, James Kempf drove the Competition Clutch Outlaw Civic to a solid 7.77 @ 202.88mph, nearly equaling the car's ET record – a 7.745 set at the NHRA Nationals – despite conditions being less than ideal. James qualified #3 in the Outlaw class.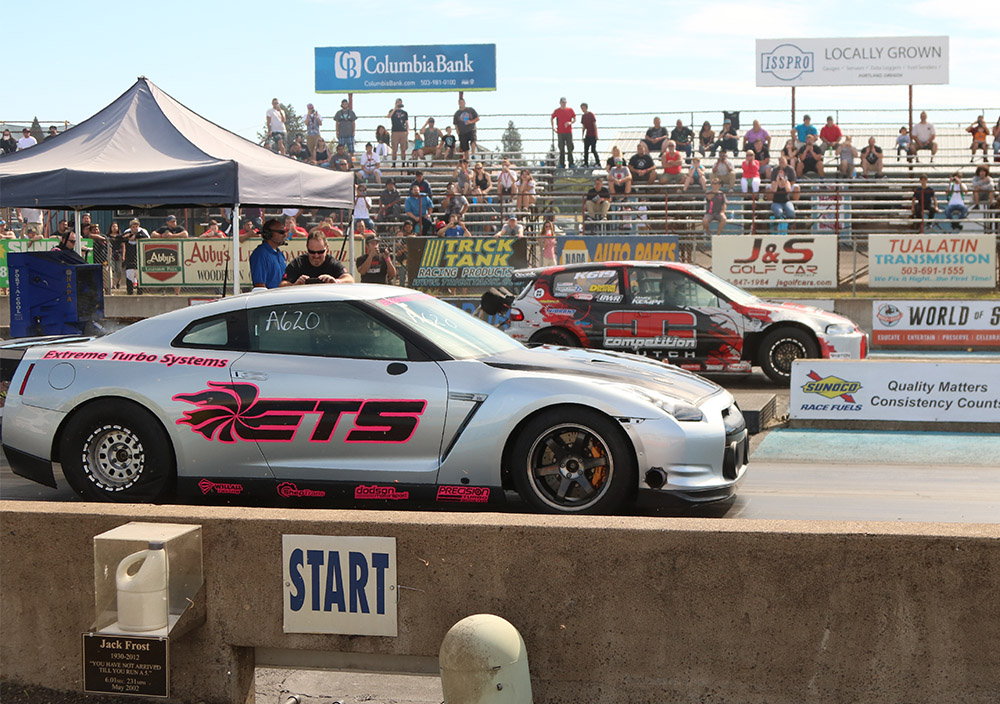 In round 1 of eliminations, the track was very hot and greasy, which slowed everyone's times. In a nail-biter, James eliminated the ETS Supra with a 7.94 to Tim Robards' 8.13 and advanced to the final. Unfortunately, an oil pressure issue put a halt to James' quest for the number one spot. He had to forfeit the final round, resulting in a runner-up finish in Outlaw.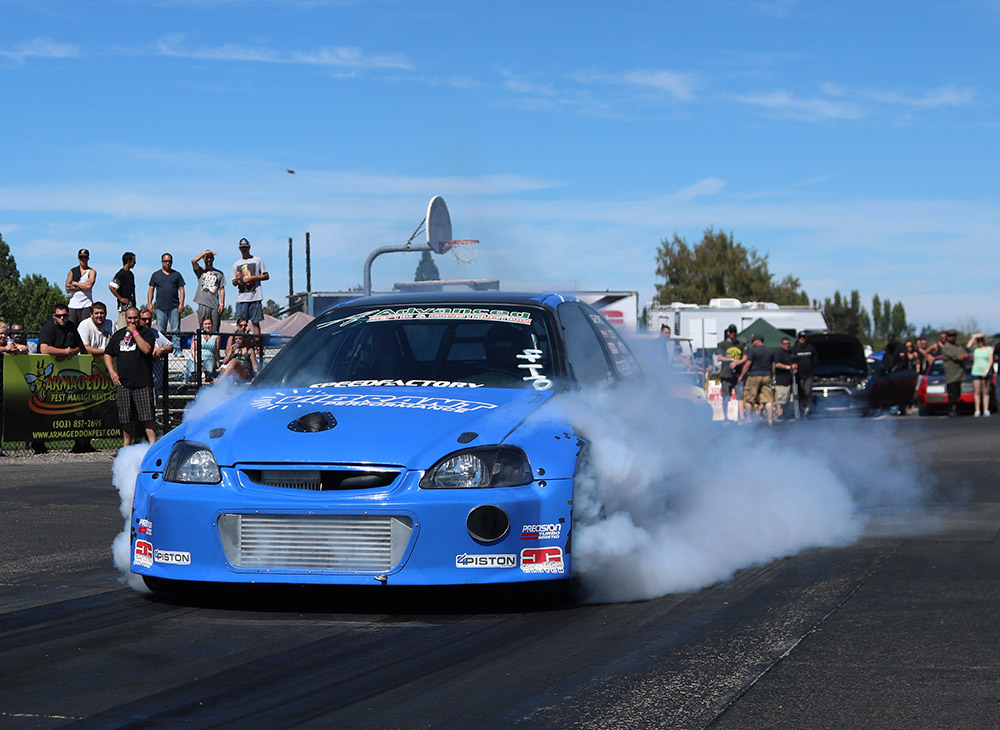 Cole Marmon in the Vibrant Performance SFWD Civic decided to move up to the FIP class for this race so the team could attempt to win 3 different classes. Unfortunately, some ignition gremlins during qualifying set him back, but the team was able to get things ironed out for eliminations, and Cole went on to win the FIP class.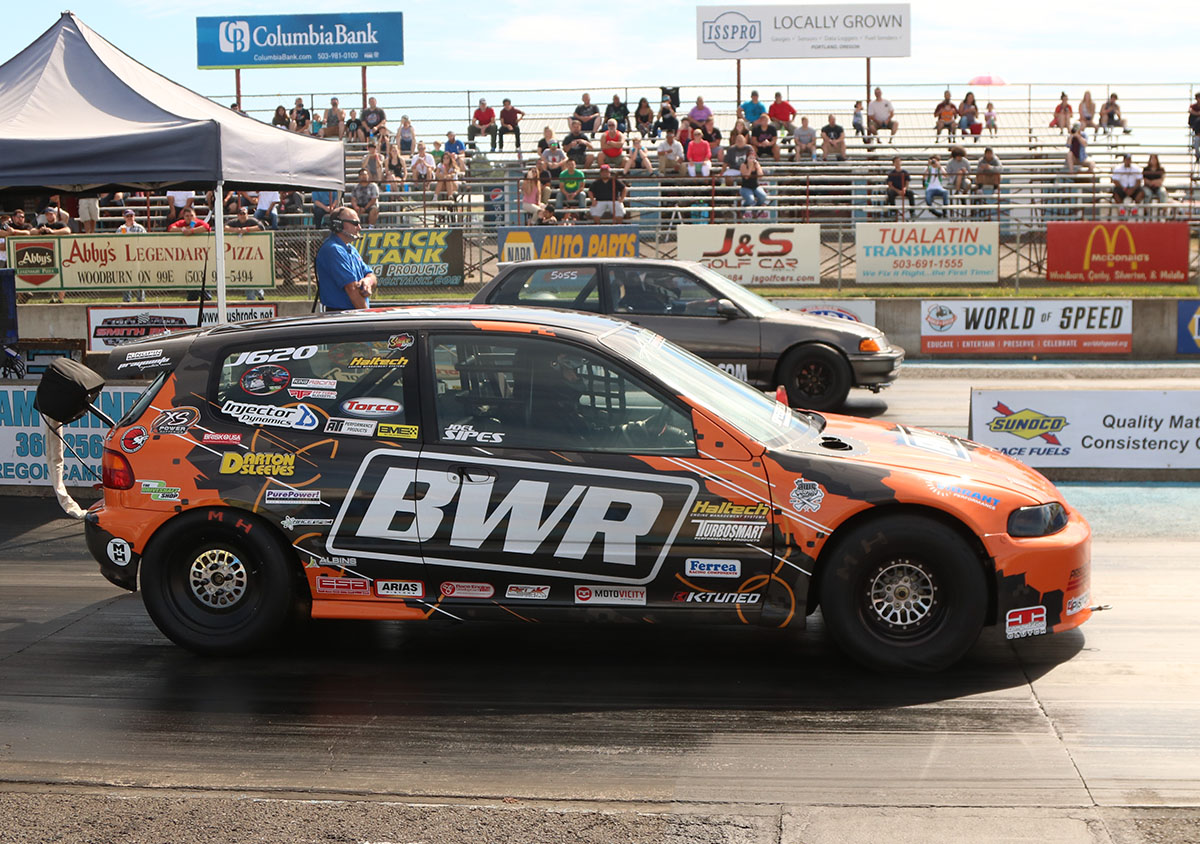 Joel Sipes in the BWR Racing SFWD Civic qualified #1 in the FWD class with a smokin' 8.48 @ 183.33mph pass! It set the tone for things to come during the eliminations, and Cole powered through the rounds to take the win in FWD.
The SpeedFactory team constantly amaze us with their speed and skill, and they continue to rewrite the books of what a Honda Civic is capable of. We congratulate them on their achievements at Woodburn, and wish them all the best for the final event of the season, the Haltech World Cup Finals at Maryland International Raceway on November 4-6.
---